This website uses cookies to ensure you get the best experience while browsing it. By clicking 'Got It' you're accepting these terms.
8 Toxic Products You Should Not Bring in Your Home + Natural Alternatives
Nov. 26, 2014 02:21PM EST
Health + Wellness
There are a lot of common household products almost everyone has on hand and probably never thinks much about. Your parents had them and now so do you. But a lot of these common products are toxic, something we know more about now than your family did back in the day. So you might want to avoid some of these items and look for some house-healthier substitutes.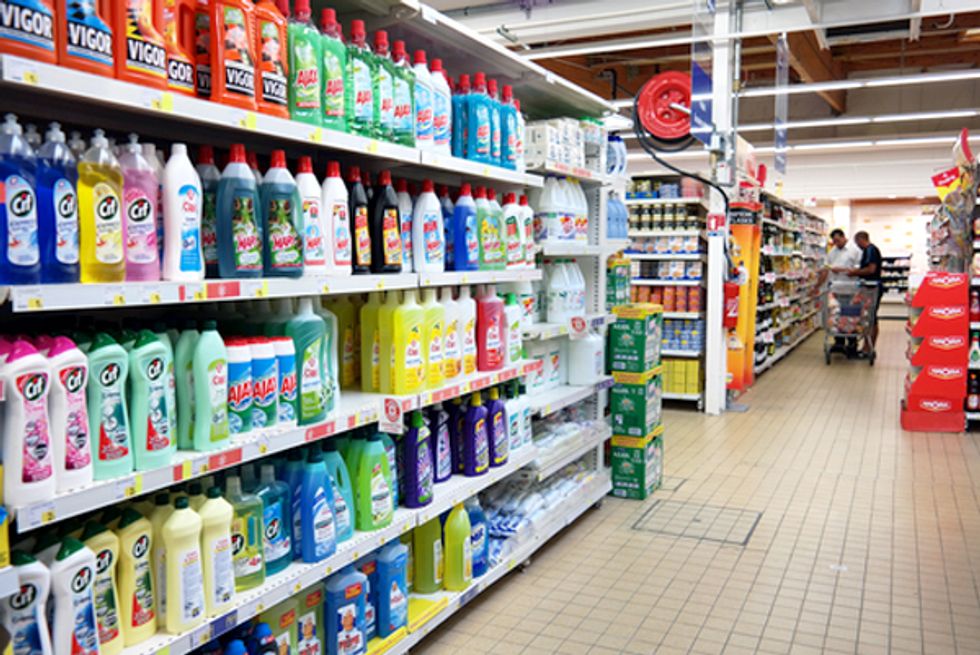 Photo credit: Shutterstock
1. Non-stick cookware may save you some cleaning time, some elbow grease and some scouring pads, but at high temperatures the polytetrafluoroethylene (PTFE) that makes Teflon non-sticky gives off toxic gases that have been linked to reproductive problems, cancers and other health issues. It's best to opt for stainless steel or iron skillets, or if you must use non-stick pans, cook at lower temperatures.
2. We know how bad plastic bottles and other containers are for the environment, especially if you just toss them in the trash after using the contents. But they can also leach chemicals into whatever you're drinking. Watch out especially for the hormone-disrupting, possibly birth defect-causing Bisphenol A (BPA). Many plastic products promote they are now BPA-free, but that isn't the only potentially harmful chemical they can shed. It's safer to use a glass.
3. When you see roaches or ants in your house, it's natural to want to dash out and grab the first high-power pesticide you see on the shelf. Hold that disgust! Try a natural solution: one of many insect repellent herbs, such as mint or tansy, or some vinegar or lemon juice sprinkled along their entrance points and other places where they hide.
4. "Germ-killing" hand soaps and other antibacterial products are full of chemicals but have become widespread due to the public's overblown fears of catching something (ebola! ebola!). In addition, killing off germs indiscriminately can hinder the immune system's own defenses, eliminating good bacteria along with the bad. There's a lot to be said for more environmentally friendly and healthful soap and water.
5. Cleaning supplies often contain substances like bleach or ammonia, which can release toxic fumes that lead to respiratory distress. It's good to be aware of what is in those products; often the more instantly effective they are, the more toxic they are as well. And many common household products such as vinegar and baking powder can also be effective in tackling ordinary household cleaning jobs. And you don't need a specialized product for each separate cleaning task!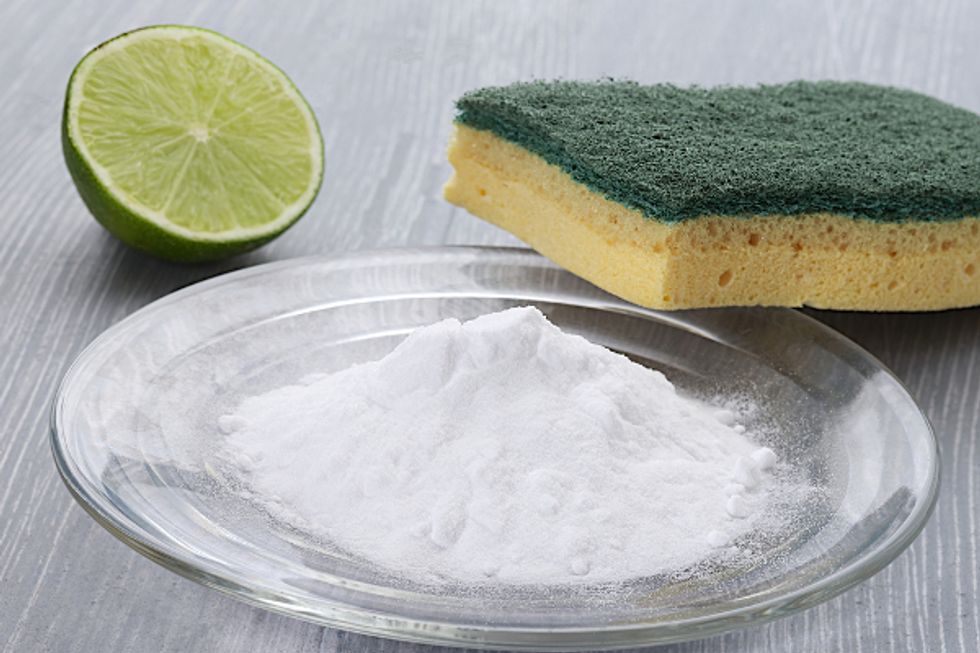 6. Air fresheners contain a brew of chemicals such as phthalates, known to cause hormonal abnormalities, reproductive problems and birth defects. They also contain such little-defined ingredients as "preservatives," "propellant" and the ever-popular "fragrance," which could be just about anything. And no, the word "natural" doesn't mean anything when it comes to fragrance. Try a big pot of some fragrant, flowering, house-loving plant like jasmine instead.
7. With so many natural moth repellants available, ranging from cedar blocks to sweet-smelling herbal solutions like lavender, mint, cloves and rosemary, there's little need to resort to those old-fashioned mothballs. Not only do they smell like those old clothes of your grandmother's that have been in the attic for years, but they're little balls of toxic chemicals that can cause dizziness, headaches and nausea.
8. Dryer sheets and other fabric softeners work by coating your clothes with a thin layer of—you guessed it!—potentially toxic chemicals. A common one is quantenary ammonium salts which can cause skin irritation and rashes, respiratory problems, nausea, headaches and even vomiting. Likewise the undisclosed "fragrance" most contain can cause respiratory problems. Try tossing some wool balls or an old sweater in the wash to eliminate wrinkles and static cling.
YOU MIGHT ALSO LIKE
A Life Less Toxic: Amy Smart and Carter Oosterhouse Visit Organic Mattress Factory Naturepedic
EcoWatch Daily Newsletter
Penguins are seen near the Great Wall station in Antarctica, Feb. 9, days after the continent measured its hottest temperature on record at nearly 65 degrees Fahrenheit. Xinhua / Liu Shiping / Getty Images
By Richard Connor
Scientists have recorded Antarctica's first documented heat wave, warning that animal and plant life on the isolated continent could be drastically affected by climate change.
The Athos I tanker was carrying crude oil from Venezuela when a collision caused oil to begin gushing into the Delaware River.
U.S. Department of the Interior
A case that has bounced around the lower courts for 13 years was finally settled yesterday when the U.S. Supreme Court upheld a lower court decision, finding oil giant Citgo liable for a clean up of a 2004 oil spill in the Delaware River, according to Reuters.
The buildings of downtown Los Angeles are partially obscured in the late afternoon on Nov. 5, 2019, as seen from Pasadena, California, a day when air quality for Los Angeles was predicted to be "unhealthy for sensitive groups." Mario Tama / Getty Images
The evidence continues to build that breathing dirty air is bad for your brain.
Wave power in Portugal. The oceans' energy potential is immense. Luis Ascenso, via Wikimedia Commons
By Paul Brown
The amount of energy generated by tides and waves in the last decade has increased tenfold. Now governments around the world are planning to scale up these ventures to tap into the oceans' vast store of blue energy.
Yellowstone National Park closed to visitors on March 24, 2020 because of the Covid-19 virus threat. William Campbell-Corbis via Getty Images
When the novel coronavirus started to sweep across the country, the National Park Service started to waive entrance fees. The idea was that as we started to practice social distancing, Americans should have unfettered access to the outdoors. Then the parking lots and the visitor centers started to fill up, worrying park employees.