This website uses cookies to ensure you get the best experience while browsing it. By clicking 'Got It' you're accepting these terms.


The best of EcoWatch, right in your inbox. Sign up for our email newsletter!
8 Toxic Products You Should Not Bring in Your Home + Natural Alternatives
Nov. 26, 2014 02:21PM EST
Health + Wellness
There are a lot of common household products almost everyone has on hand and probably never thinks much about. Your parents had them and now so do you. But a lot of these common products are toxic, something we know more about now than your family did back in the day. So you might want to avoid some of these items and look for some house-healthier substitutes.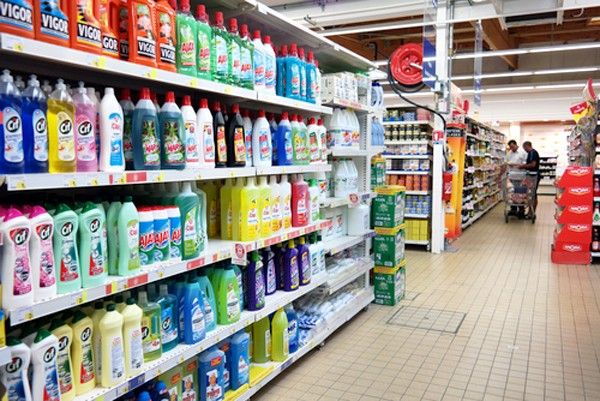 Photo credit: Shutterstock
1. Non-stick cookware may save you some cleaning time, some elbow grease and some scouring pads, but at high temperatures the polytetrafluoroethylene (PTFE) that makes Teflon non-sticky gives off toxic gases that have been linked to reproductive problems, cancers and other health issues. It's best to opt for stainless steel or iron skillets, or if you must use non-stick pans, cook at lower temperatures.
2. We know how bad plastic bottles and other containers are for the environment, especially if you just toss them in the trash after using the contents. But they can also leach chemicals into whatever you're drinking. Watch out especially for the hormone-disrupting, possibly birth defect-causing Bisphenol A (BPA). Many plastic products promote they are now BPA-free, but that isn't the only potentially harmful chemical they can shed. It's safer to use a glass.
3. When you see roaches or ants in your house, it's natural to want to dash out and grab the first high-power pesticide you see on the shelf. Hold that disgust! Try a natural solution: one of many insect repellent herbs, such as mint or tansy, or some vinegar or lemon juice sprinkled along their entrance points and other places where they hide.
4. "Germ-killing" hand soaps and other antibacterial products are full of chemicals but have become widespread due to the public's overblown fears of catching something (ebola! ebola!). In addition, killing off germs indiscriminately can hinder the immune system's own defenses, eliminating good bacteria along with the bad. There's a lot to be said for more environmentally friendly and healthful soap and water.
5. Cleaning supplies often contain substances like bleach or ammonia, which can release toxic fumes that lead to respiratory distress. It's good to be aware of what is in those products; often the more instantly effective they are, the more toxic they are as well. And many common household products such as vinegar and baking powder can also be effective in tackling ordinary household cleaning jobs. And you don't need a specialized product for each separate cleaning task!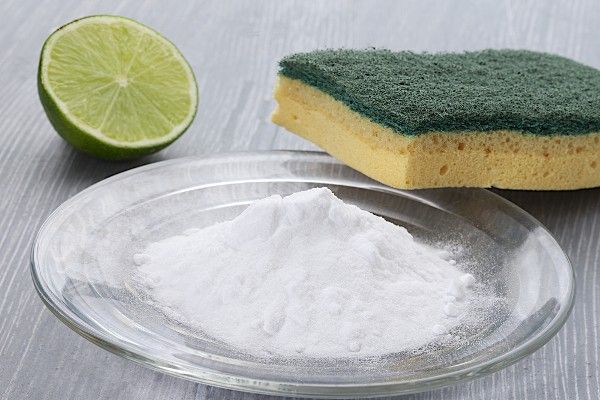 6. Air fresheners contain a brew of chemicals such as phthalates, known to cause hormonal abnormalities, reproductive problems and birth defects. They also contain such little-defined ingredients as "preservatives," "propellant" and the ever-popular "fragrance," which could be just about anything. And no, the word "natural" doesn't mean anything when it comes to fragrance. Try a big pot of some fragrant, flowering, house-loving plant like jasmine instead.
7. With so many natural moth repellants available, ranging from cedar blocks to sweet-smelling herbal solutions like lavender, mint, cloves and rosemary, there's little need to resort to those old-fashioned mothballs. Not only do they smell like those old clothes of your grandmother's that have been in the attic for years, but they're little balls of toxic chemicals that can cause dizziness, headaches and nausea.
8. Dryer sheets and other fabric softeners work by coating your clothes with a thin layer of—you guessed it!—potentially toxic chemicals. A common one is quantenary ammonium salts which can cause skin irritation and rashes, respiratory problems, nausea, headaches and even vomiting. Likewise the undisclosed "fragrance" most contain can cause respiratory problems. Try tossing some wool balls or an old sweater in the wash to eliminate wrinkles and static cling.
YOU MIGHT ALSO LIKE
A Life Less Toxic: Amy Smart and Carter Oosterhouse Visit Organic Mattress Factory Naturepedic
EcoWatch Daily Newsletter
Mark Wilson / Getty Images News
Ethics investigations have been opened into the conduct of senior Trump appointees at the nation's top environmental agencies.
The two investigations focus on Environmental Protection Agency (EPA) Administrator Andrew Wheeler and six high-ranking officials in the Department of Interior (DOI), The Hill reported Tuesday. Both of them involve the officials' former clients or employers.
"This is demonstrative of the failures at the very top of this administration to set an ethical tone," Campaign Legal Center Ethics Counsel Delaney Marsco told The Washington Post of the DOI investigation. "When people come to work for government, they're supposed to work on behalf of the public. It's a betrayal of the public trust when senior political appointees seem to give privileged access to their former employers or former clients."
Cigarette butt litter. Tavallai / CC BY-ND 2.0
By Dipika Kadaba
We've known for more than 50 years that smoking cigarettes comes with health hazards, but it turns out those discarded butts are harmful for the environment, too. Filtered cigarette butts, although small, contain dozens of chemicals, including arsenic and benzene. These toxins can leach into the ground or water, creating a potentially deadly situation for nearby birds, fish and other wildlife.
Thanasis Zovoilis / DigitalVision / Getty Images
Infants less than a year old should not be exposed to electronic screens, the World Health Organization (WHO) said on Wednesday.
Bill Pugliano / Getty Images
By Wenonah Hauter
Five years ago this week, an emergency manager appointed by then-Michigan Gov. Rick Snyder made the devastating decision to save money by switching Flint's water supply over from Detroit's water system to the Flint River. Seen as a temporary fix, the new water supply was not properly treated. High levels of lead leached from the old pipes, poisoning a generation of Flint's children, and bacteria responsible for an outbreak of Legionnaires' Disease killed more than a dozen residents.
Los Angeles-Long Beach, California is listed as the nation's smoggiest city. Pixabay
Kissing bug. Pavel Kirillov / Flickr / CC BY-SA 2.0
The Centers for Disease Control and Prevention (CDC) confirmed that the kissing bug, which can transmit a potentially deadly parasite, has spread to Delaware, ABC News reported Wednesday.
Did you know that more than a third of food is wasted or thrown away every year? And that only 25 percent of it would be enough to feed the 795 million undernourished people in the world? That's why today is Stop Food Waste Day, a chance to reflect on what you can do to waste less of the food you buy.
Stop Food Waste Day is an initiative of food service company Compass Group. It was launched first in the U.S, in 2017 and went global the year after, making today it's second worldwide celebration.