This website uses cookies to ensure you get the best experience while browsing it. By clicking 'Got It' you're accepting these terms.
8 Toxic Products You Should Not Bring in Your Home + Natural Alternatives
Nov. 26, 2014 02:21PM EST
Health + Wellness
There are a lot of common household products almost everyone has on hand and probably never thinks much about. Your parents had them and now so do you. But a lot of these common products are toxic, something we know more about now than your family did back in the day. So you might want to avoid some of these items and look for some house-healthier substitutes.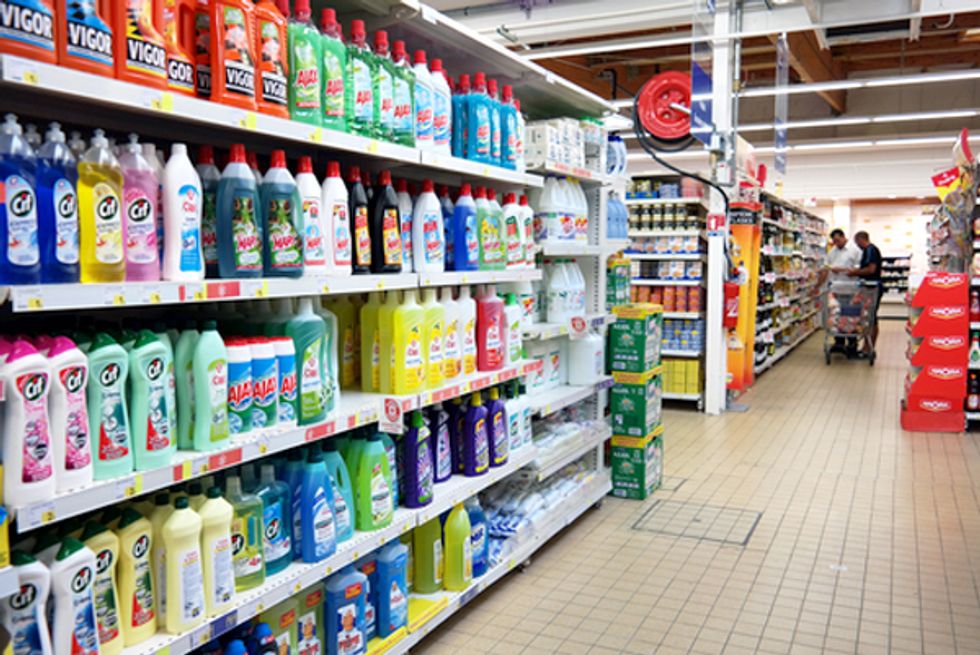 Photo credit: Shutterstock
1. Non-stick cookware may save you some cleaning time, some elbow grease and some scouring pads, but at high temperatures the polytetrafluoroethylene (PTFE) that makes Teflon non-sticky gives off toxic gases that have been linked to reproductive problems, cancers and other health issues. It's best to opt for stainless steel or iron skillets, or if you must use non-stick pans, cook at lower temperatures.
2. We know how bad plastic bottles and other containers are for the environment, especially if you just toss them in the trash after using the contents. But they can also leach chemicals into whatever you're drinking. Watch out especially for the hormone-disrupting, possibly birth defect-causing Bisphenol A (BPA). Many plastic products promote they are now BPA-free, but that isn't the only potentially harmful chemical they can shed. It's safer to use a glass.
3. When you see roaches or ants in your house, it's natural to want to dash out and grab the first high-power pesticide you see on the shelf. Hold that disgust! Try a natural solution: one of many insect repellent herbs, such as mint or tansy, or some vinegar or lemon juice sprinkled along their entrance points and other places where they hide.
4. "Germ-killing" hand soaps and other antibacterial products are full of chemicals but have become widespread due to the public's overblown fears of catching something (ebola! ebola!). In addition, killing off germs indiscriminately can hinder the immune system's own defenses, eliminating good bacteria along with the bad. There's a lot to be said for more environmentally friendly and healthful soap and water.
5. Cleaning supplies often contain substances like bleach or ammonia, which can release toxic fumes that lead to respiratory distress. It's good to be aware of what is in those products; often the more instantly effective they are, the more toxic they are as well. And many common household products such as vinegar and baking powder can also be effective in tackling ordinary household cleaning jobs. And you don't need a specialized product for each separate cleaning task!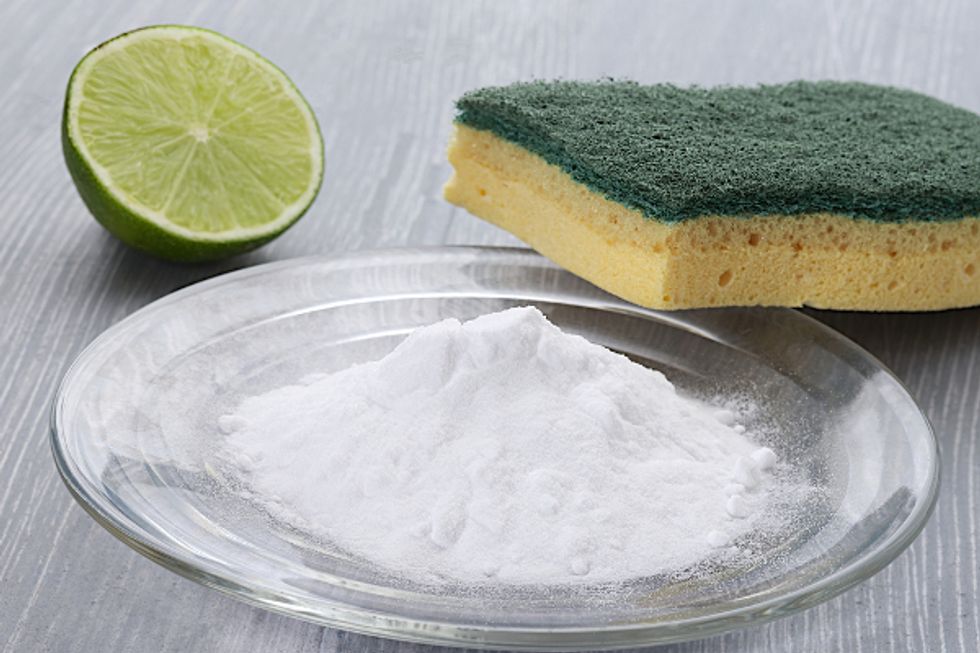 6. Air fresheners contain a brew of chemicals such as phthalates, known to cause hormonal abnormalities, reproductive problems and birth defects. They also contain such little-defined ingredients as "preservatives," "propellant" and the ever-popular "fragrance," which could be just about anything. And no, the word "natural" doesn't mean anything when it comes to fragrance. Try a big pot of some fragrant, flowering, house-loving plant like jasmine instead.
7. With so many natural moth repellants available, ranging from cedar blocks to sweet-smelling herbal solutions like lavender, mint, cloves and rosemary, there's little need to resort to those old-fashioned mothballs. Not only do they smell like those old clothes of your grandmother's that have been in the attic for years, but they're little balls of toxic chemicals that can cause dizziness, headaches and nausea.
8. Dryer sheets and other fabric softeners work by coating your clothes with a thin layer of—you guessed it!—potentially toxic chemicals. A common one is quantenary ammonium salts which can cause skin irritation and rashes, respiratory problems, nausea, headaches and even vomiting. Likewise the undisclosed "fragrance" most contain can cause respiratory problems. Try tossing some wool balls or an old sweater in the wash to eliminate wrinkles and static cling.
YOU MIGHT ALSO LIKE
A Life Less Toxic: Amy Smart and Carter Oosterhouse Visit Organic Mattress Factory Naturepedic
EcoWatch Daily Newsletter
In this view from an airplane rivers of meltwater carve into the Greenland ice sheet near Sermeq Avangnardleq glacier on Aug. 4 near Ilulissat, Greenland. Climate change is having a profound effect in Greenland, where over the last several decades summers have become longer and the rate that glaciers and the Greenland ice cap are retreating has accelerated. Sean Gallup / Getty Images
The rate that Greenland's ice sheet is melting surpassed scientists' expectations and has raised concerns that their worst-case scenario predictions are coming true, Business Insider reported.
An Alagoas curassow in captivity. Luís Fábio Silveira / Agência Alagoas / Mongabay
By Pedro Biondi
Extinct in its habitat for at least three decades, the Alagoas curassow (Pauxi mitu) is now back in the jungle and facing a test of survival, thanks to the joint efforts of more than a dozen institutions to pull this pheasant-like bird back from the brink.

Elizabeth Warren's Blue New Deal aims to expand offshore renewable energy projects, like the Block Island Wind Farm in Rhode Island.
Luke H. Gordon / Flickr
By Julia Conley
Sen. Elizabeth Warren expanded her vision for combating the climate crisis on Tuesday with the release of her Blue New Deal — a new component of the Green New Deal focusing on protecting and restoring the world's oceans after decades of pollution and industry-caused warming.
Former U.S. Secretary of State Rex Tillerson leaves the courthouse after testifying in the Exxon Mobil trial on Oct. 30, 2019 in New York. DON EMMERT / AFP via Getty Images
A judge in New York's Supreme Court sided with Exxon in a case that accused the fossil fuel giant of lying to investors about the true cost of the climate crisis. The judge did not absolve Exxon from its contribution to the climate crisis, but insisted that New York State failed to prove that the company intentionally defrauded investors, as NPR reported.
By Sharon Elber
You may have heard that giving a pet for Christmas is just a bad idea. Although many people believe this myth, according to the ASPCA, 86 percent of adopted pets given as gifts stay in their new homes. These success rates are actually slightly higher than average adoption/rehoming rates. So, if done well, giving an adopted pet as a Christmas gift can work out.