7 Reasons to Never Drink Soda Pop Again
Oct. 25, 2014 10:11AM EST
Food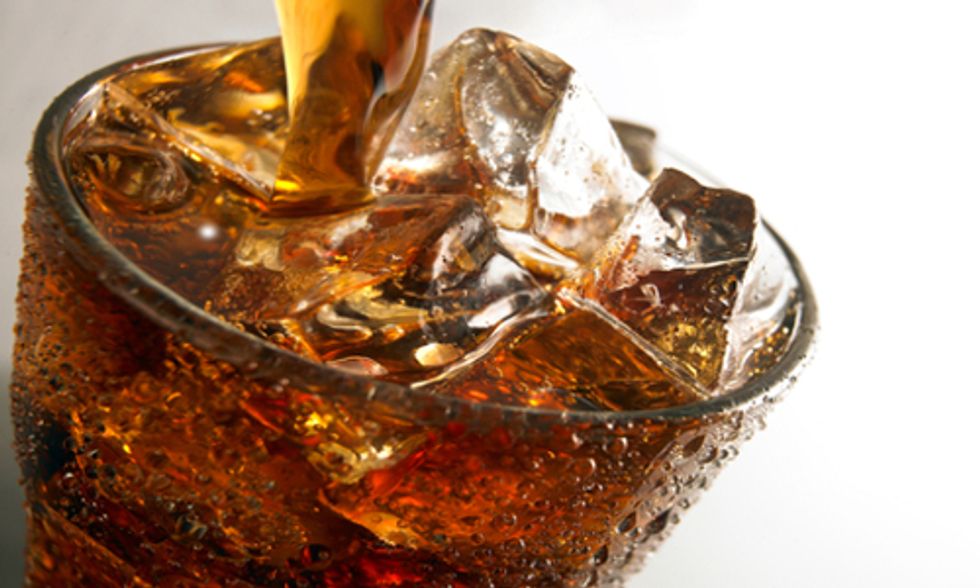 You may remember that old science fair experiment from elementary school. No, not the baking soda volcano—the one where the kid put his baby teeth in a a bottle of pop and watched them decay. Moms loved that. They'd drag you over and go, "See that? Now you know why we won't let you drink pop all day."
So you know it's bad. But just how bad is it? Read some of these potential outcomes of heavy soda-drinking, and you may be reaching for some water or a glass of fresh organic juice instead.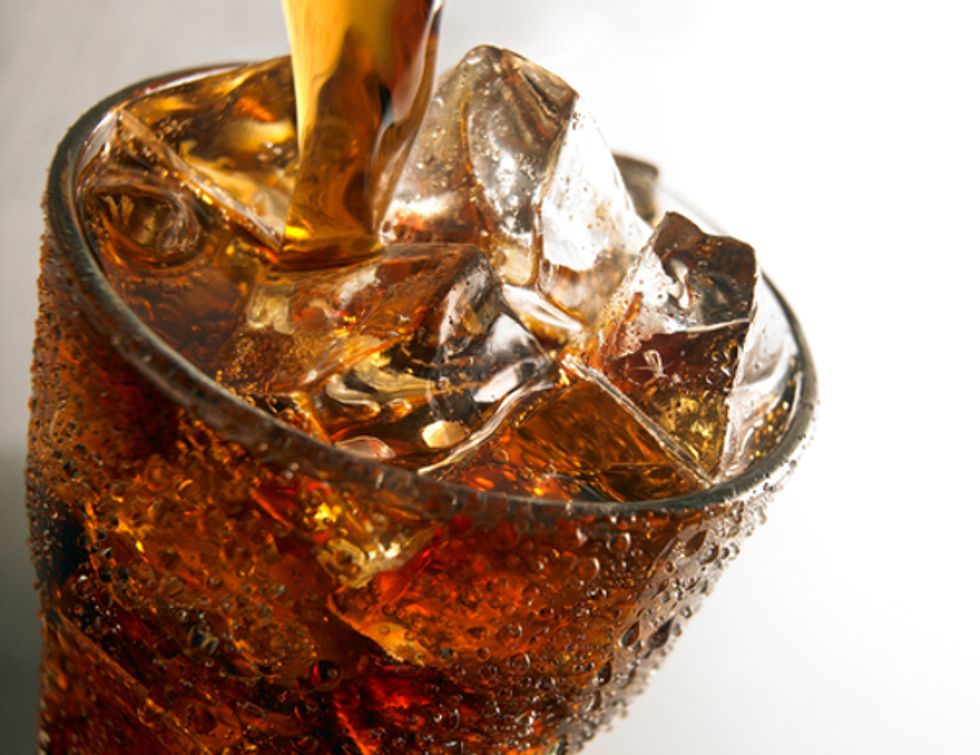 Photo credit: Shutterstock
1. Yes, it causes tooth decay. That's a given. The acids and sugars in sodas soften your enamel and assure that you've got a lot of visits to the dentist in your future to fill the resulting cavities. And while sugar-free drinks aren't QUITE as bad, they're still acidic so they're not good for your dental health either.
2. It accelerates aging. Phosphates and phosphoric acid are added to sodas to increase their shelf life but they can hasten the onset of aging diseases like hardening of the arteries. They may also cause the formation of painful kidney stones.
3. Women who drink large amounts of soda have shown loss of bone density which can cause fractures and, later in life, osteoporosis. Whether it's the soda or the fact that to many women—even growing girls—substitute soda for milk and that soda drinkers eat worse diets in general is unclear.
4. Sugary drinks can cause an increase in blood pressure, which can lead to heart disease and strokes. And drinking just one sugar-sweetened 12-ounce drink a day can dramatically increase your risk of developing type 2 diabetes. Again, people who drink a lot of soda probably have a constellation of unhealthy dietary habits so the effect is multiplied.
5. So it's fine to drink diet soda, right? Nope. Those sodas are still loaded with the chemicals and artificial flavors that cause metabolic issues—one of which is increased belly fat, exactly what you were trying to avoid!
6. Studies have found a correlation between drinking soda may lead to mood and behavior changes, including depression, suicidal tendencies, aggression and violent behavior.
7. Soda has been linked to several types of cancer, including breast cancer, prostate cancer, pancreatic cancer and endometrial cancer. While the links aren't all conclusive, they aren't comforting, and is it really worth it to run the risk for something that provides no nutritional value?
There's still more at Rodale News.
The underlying issue is how much soda-drinking has increased, with some people drinking can after can all day long. With young adults the heaviest consumers of soda, it can set them on a lifetime of unhealthy habits. Call it soda, call it pop, call it soft drinks—you're better off drinking something else.
YOU MIGHT ALSO LIKE
5 Reasons to Stop Drinking Energy Drinks
How Much Water Should You Drink Per Day?
EcoWatch Daily Newsletter