This website uses cookies to ensure you get the best experience while browsing it. By clicking 'Got It' you're accepting these terms.
6 Ways to Boost Your Immune System
Mar. 02, 2016 01:25PM EST
Food
By Keith Barbalato
Keeping a healthy immune system is always important, especially during colder months when we're often indoors, in closer contact with germs.
The link between strong immunity and nutritional intake is clear: More whole foods, fewer processed foods and a balanced intake of essential vitamins and minerals can keep you and the people around you, from getting sick.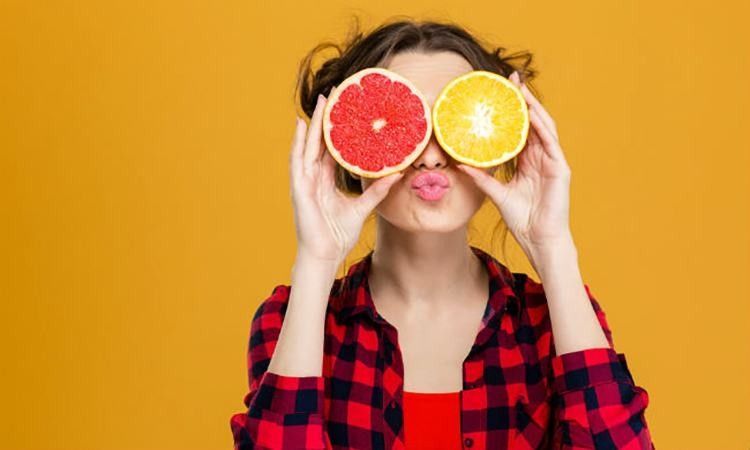 Find these micronutrients in a food near you:
Vitamin D
What it is: A nutrient that fosters production of the proteins that break down the cell membranes of bacteria and strengthens cells that maintain immunity for the body. Deficiency can increase infection, while healthy doses are believed to prevent autoimmune diseases.
Where to get it: Sunshine, milk, mushrooms and oily fish such as salmon, tuna and herring.
Did you know? Vitamin D is the only vitamin with its own Twitter account: @VitaminDCouncil.
Vitamin A
What it is: Fat-soluble compounds vital to the normal functioning of many immune cells including antibody generation and cellular reproduction; plays a crucial role in maintaining the health of your skin and mucous membranes, which act as the first lines of defense against infections.
Where to get it: Animal livers, dark greens and orange and yellow vegetables such as carrots and sweet potatoes.
Did you know? It is possible to get too much vitamin A. Overdose, known as hypervitaminosis A, can cause nausea, vomiting and dry skin. This was a common problem for Arctic explorers whose subsistence diet included seal and polar bear livers.
Zinc
What it is: A mineral required for essential proteins and antioxidants that play a major role in maintaining immunity. Zinc also enhances the function of T cells, which detect and eliminate infectious and abnormal cells in the body.
Where to get it: Oysters, dairy products such as yogurt and dark meats.
Did you know? Two oysters contain the full daily requirement of zinc.
Vitamin C
What it is: A powerful antioxidant that aids in the production and function of white blood cells, helps prevent cell damage and is needed for the function of essential enzymes.
Where to get it: Citrus fruits and drinks, as well as sauerkraut.
Did You know? Vitamin C is a water-soluble nutrient, meaning it is not stored in cells. Excess amounts pass through the body, so vitamin C can be consumed throughout the day.
Probiotics
What it is: Bacteria for your digestive tract that stimulate the production of antibodies and T cells and help cells communicate as they fight off infections.
Where to get it: Yogurt. Check labels for "contains active/live cultures." Also kimchi, kombucha and other fermented foods.
Did you know? In contrast to antibiotics, which means "life-killing" in the Greek etymology, probiotics means "for life" because they are organisms that stimulate growth.
Vitamin E
What it is: An essential antioxidant helping protect cell membranes from atoms that damage cells.
Where to get it: Fatty foods such as seeds, nuts and oils. Add sunflower seeds—one of the best sources—to salads, yogurt or stir-fries.
Did you know? Studies show that 90 percent of Americans don't meet the recommended daily value for vitamin E.
YOU MIGHT ALSO LIKE
Dr. Mark Hyman: Eat a Diet Rich in Omega 3s for Optimal Health and Weight Loss
13 Foods That Help Fight Inflammation
6 Incredible Health Benefits of Fennel
EcoWatch Daily Newsletter
A worker in California sprays pesticides on strawberries, one of the crops on which chlorpyrifos is used. Paul Grebliunas / The Image Bank / Getty Images Plus
Conservationists estimate the orange-fronted parakeet population has likely doubled. Department of Conservation
Up until 25 years ago, New Zealand's orange-fronted parakeet, or kākāriki karaka, was believed to be extinct. Now, it's having one of its best breeding seasons in decades, NPR reported Thursday.
Golde Wallingford submitted this photo of "Pure Joy" to EcoWatch's first photo contest. Golde Wallingford
EcoWatch is pleased to announce our third photo contest!

Pexels
The world's population will hit 10 billion in just 30 years and all of those people need to eat. To feed that many humans with the resources Earth has, we will have to cut down the amount of beef we eat, according to a new report by the World Resources Institute.
Beachgoers enjoying a pleasant evening on Georgia's St. Simons Island rushed into the water, despite warnings of sharks, to rescue dozens of short-finned pilot whales that washed ashore on Tuesday evening, according to the New York Times.
Six Extinction Rebellion protesters were arrested as they blocked off corporations in the UK. The group had increased their actions to week-long nationwide protests.
Sari Goodfriend
By Courtney Lindwall
Across the world, tens of thousands of young people are taking to the streets to protest climate inaction. And at the historic Apollo Theater in Harlem last month, more than a dozen of them took to the stage.
Pumpjacks on Lost Hills Oil Field in California. Arne Hückelheim, Wikimedia Commons
By Julia Conley
A national conservation group revealed Wednesday that President Donald Trump's drilling leases on public lands could lead to the release of more carbon emissions than the European Union contributes in an entire year.