6 Powerful Ways to Improve Mental Health
Mental health is intrinsically linked to your diet. Studies have shown that certain nutrients and deficiencies are increasingly responsible for the health of your brain.
Here are six dietary factors that can exert a profound influence over your mental wellness.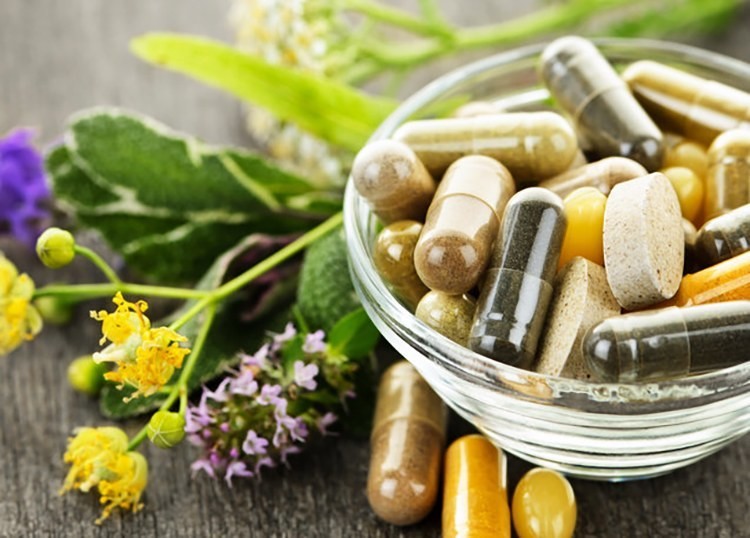 1. Omega-3s
Most of us don't get enough omega-3s in our diets. However, omega-3s are incredibly therapeutic in the brain. Anxiety and depression have been linked to low omega-3 levels in the brain. The developing brains of children have an especially strong need for omega-3s. Consuming cold-water fish or fish oil are great sources of omega-3s DHA and EPA. Otherwise, supplements derived from algae are a good, absorbable option for vegetarians.
2. Vitamin D
Another common deficiency in the northern hemisphere, vitamin D doesn't get enough credit in the body. Every single tissue in the body has vitamin D receptors. Studies have shown that vitamin D plays a huge role in the prevention and treatment of major and minor depression and especially in Seasonal Affective Disorder. Supplementation is the best option for those in the northern hemisphere, where the body can only create vitamin D from sunlight for about half the year.
3. B vitamins
Low brain uptake levels of B12 have been shown in those with autism and schizophrenia. Studies have shown that supplementation of B-complex vitamins over a year had a significant effect of the moods of women studied. Animal products, like eggs and meat, are great sources of B12. Vegan can get B vitamins from fortified foods, certain produce, grains, beans and supplementation. However, B12 is mostly found in animal products, so vegans may want to consider focusing on fortified foods or supplementation.
4. Zinc
There is a higher prevalence of zinc deficiency among those with psychiatric disorders, including depression. As depression grows, zinc deficiency seems to get more severe, signifying a link between this important nutrient and mental health. Those with overly processed or vegetarian diets are at higher risk for zinc deficiency. Meat, eggs and seafood provide highly bioavailable sources of zinc. The phytic acid in legumes and whole grains makes zinc less absorbable, although the enzymatic reaction of yeast in leavened whole grain breads reduces phytic acid levels, making sturdy whole grain breads a good source of zinc for vegetarians.
5. Iron
A deficiency of iron can increase the risk of mental disorders, especially in children whose central neurological and endocrine systems require iron for healthy development. Iron deficiency has been linked to autism, bipolar disorder, depression and ADHD. To absorb iron most efficiently, consume it from heme sources—meat, poultry and fish—in conjunction with non-heme sources. Non-heme sources, found in plant foods, are less easily absorbed by the body, unless they are paired with heme sources. However, if you are a vegetarian, vitamin C can boost absorption of plant-based sources of iron six-fold, making it even more absorbable than the heme iron found in meat.
6. Probiotics
By now, you've probably heard about the brain-gut connection. The bacteria in your gut has a profound impact on your mental health. Studies have shown time and time again that those with imbalanced levels of certain gut bacteria are at higher risk for mental disorders like depression. In a study, scientists swapped the gut bacteria of adventurous strains of mice and timid strains of mice. Intriguingly, when the bacteria were swapped, the general traits of adventurousness and timidness were swapped as well. While this is not necessarily the case in humans, this study is a true testament to the power our gut bacteria has over the brain. Be sure to regularly consume foods rich in probiotics like sauerkraut and yogurt or consume a supplement to ensure a variety of good bacteria get into your system.
The nutrients in our diets are our best medicine. Try to make your diet as rounded and balanced as possible and supplement as needed. The foods we eat are our first line of defense. If you are one of the millions who suffer from depression or another mental illness, talk to your doctor or a holistic nutritionist about how you can use your diet to improve your mental health.
YOU MIGHT ALSO LIKE
10 Plant-Based Foods Packed With Protein
Dr. Mark Hyman: Here's How the Food Pyramid Should Look
Are You Deficient in Magnesium?
By Itai Vardi
A recent intensification in protests against Williams Partners' planned Atlantic Sunrise pipeline in Pennsylvania prompted a state senator to propose legislation aimed at limiting demonstrations.
Last month, Pennsylvania Sen. Scott Martin (R-Norman) announced his intention to introduce legislation that would pass the costs of law enforcement responding to protests onto the demonstrators. Martin also helped introduce a different bill that would criminalize protests at natural gas facilities.
Keep reading...
Show less
Black Shogun / iStock
The Federal Energy Regulatory Commission (FERC) released its Final Environmental Impact Statement Friday for the Mountain Valley Pipeline, a controversial 303-mile pipeline that would carry two billion cubic feet of fracked gas per day from West Virginia through Virginia.
Keep reading...
Show less
Falcon PEV
The so-called "first and last mile" problem is one of the biggest hurdles with public transportation. How do you encourage more people to take Earth-friendlier commutes when their homes are miles away from the train or bus station?
One solution, as this Estonian electric scooter company proposes, is to simply take your commute with you—literally. Tallinn-based Stigo has developed a compact e-scooter that folds to the size of a rolling suitcase in about two seconds.
Keep reading...
Show less
Connect4Climate
[Editor's note: I'm still in shock after hearing the news that Lucia Grenna passed away in her sleep last week. When we first met in April of 2014 at a Copenhagen hotel, I was immediately taken by here powerful presence. We spent the next couple days participating in a Sustainia climate change event where Lucia presented her audacious plans to connect people to the climate issue. I had the chance to partner with Lucia on several other projects throughout the years and work with her incredible Connect4Climate team. I was always in awe of her ability to "make the impossible possible." Her spirit will live on forever. — Stefanie Spear]
It is with a heavy heart that Connect4Climate announces the passing of its founder and leading light, Lucia Grenna. Lucia passed peacefully in her sleep on June 15, well before her time. We remember her for her leadership and extraordinary ability to motivate people to take on some of the greatest challenges of our time, not least climate change.
Keep reading...
Show less
Jun. 23, 2017 07:29PM EST
Wikimedia Commons
By Stacy Malkan
Neil deGrasse Tyson has inspired millions of people to care about science and imagine themselves as participants in the scientific process. What a hopeful sign it is to see young girls wearing t-shirts emblazoned with the words, "Forget princess, I want to be an astrophysicist."
Keep reading...
Show less
Jun. 23, 2017 01:57PM EST
www.youtube.com
By Andy Rowell
Any day now we will truly witness climate change in action. Within days at worst, maybe weeks at best, scientists predict that a huge section of the Larsen C ice shelf in Antarctica will break off into the ocean, in what is called a major "carving" event.
Keep reading...
Show less
Jun. 23, 2017 02:27PM EST
www.youtube.com
President Trump visited Cedar Rapids, Iowa on June 21 to speak to a large crowd in the U.S. Cellular Center at a political rally organized by his campaign.
As Trevor Noah noted during The Daily Show episode last night (starts at 2:25), the real reason Trump has these rallies is to "get back in front of his loyal crowds and feed of their energy." Noah believes that "Trump supporters are so on board with their dude he can say anything and they'll come along for the ride."
Keep reading...
Show less
Jun. 23, 2017 07:50PM EST
The Kamuthi solar plant in the southern Indian state of Tamil Nadu.
The rapid growth in renewable energy continues to put a dent in the demand for coal.
Coal India, the world's biggest coal mining company and producer of 82 percent of the country's coal, announced the closure of 37 mines that are financially "unviable."
Keep reading...
Show less
Jun. 23, 2017 06:42PM EST
www.youtube.com
By Katie O'Reilly
Two years ago—long before coal became one of the most dominant and controversial symbols of the 2016 presidential election—Bloomberg Philanthropies approached production company RadicalMedia with the idea of creating a documentary exploring the U.S. coal mining industry. Last spring, they brought on Emmy-nominated director Michael Bonfiglio, tasked with forging a compelling story out of the multitudes of facts, statistics and narratives underlying the declining industry.
Keep reading...
Show less