This website uses cookies to ensure you get the best experience while browsing it. By clicking 'Got It' you're accepting these terms.
Mental health is intrinsically linked to your diet. Studies have shown that certain nutrients and deficiencies are increasingly responsible for the health of your brain.
Here are six dietary factors that can exert a profound influence over your mental wellness.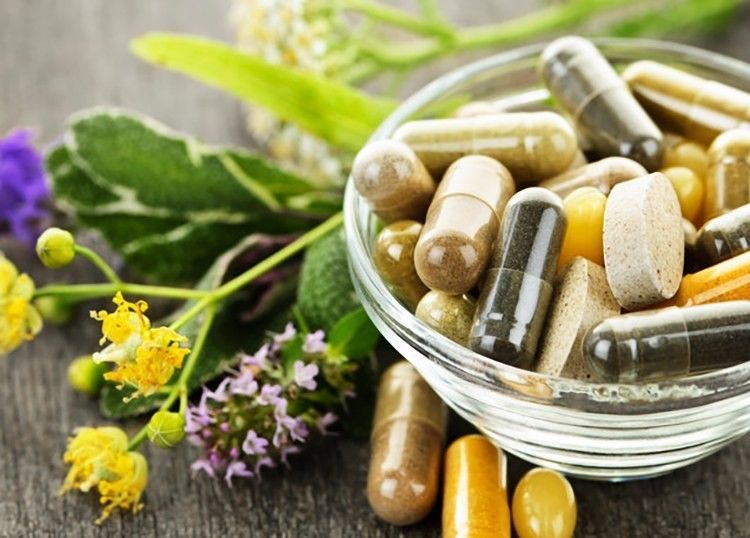 1. Omega-3s
Most of us don't get enough omega-3s in our diets. However, omega-3s are incredibly therapeutic in the brain. Anxiety and depression have been linked to low omega-3 levels in the brain. The developing brains of children have an especially strong need for omega-3s. Consuming cold-water fish or fish oil are great sources of omega-3s DHA and EPA. Otherwise, supplements derived from algae are a good, absorbable option for vegetarians.
2. Vitamin D
Another common deficiency in the northern hemisphere, vitamin D doesn't get enough credit in the body. Every single tissue in the body has vitamin D receptors. Studies have shown that vitamin D plays a huge role in the prevention and treatment of major and minor depression and especially in Seasonal Affective Disorder. Supplementation is the best option for those in the northern hemisphere, where the body can only create vitamin D from sunlight for about half the year.
3. B vitamins
Low brain uptake levels of B12 have been shown in those with autism and schizophrenia. Studies have shown that supplementation of B-complex vitamins over a year had a significant effect of the moods of women studied. Animal products, like eggs and meat, are great sources of B12. Vegan can get B vitamins from fortified foods, certain produce, grains, beans and supplementation. However, B12 is mostly found in animal products, so vegans may want to consider focusing on fortified foods or supplementation.
4. Zinc
There is a higher prevalence of zinc deficiency among those with psychiatric disorders, including depression. As depression grows, zinc deficiency seems to get more severe, signifying a link between this important nutrient and mental health. Those with overly processed or vegetarian diets are at higher risk for zinc deficiency. Meat, eggs and seafood provide highly bioavailable sources of zinc. The phytic acid in legumes and whole grains makes zinc less absorbable, although the enzymatic reaction of yeast in leavened whole grain breads reduces phytic acid levels, making sturdy whole grain breads a good source of zinc for vegetarians.
5. Iron
A deficiency of iron can increase the risk of mental disorders, especially in children whose central neurological and endocrine systems require iron for healthy development. Iron deficiency has been linked to autism, bipolar disorder, depression and ADHD. To absorb iron most efficiently, consume it from heme sources—meat, poultry and fish—in conjunction with non-heme sources. Non-heme sources, found in plant foods, are less easily absorbed by the body, unless they are paired with heme sources. However, if you are a vegetarian, vitamin C can boost absorption of plant-based sources of iron six-fold, making it even more absorbable than the heme iron found in meat.
6. Probiotics
By now, you've probably heard about the brain-gut connection. The bacteria in your gut has a profound impact on your mental health. Studies have shown time and time again that those with imbalanced levels of certain gut bacteria are at higher risk for mental disorders like depression. In a study, scientists swapped the gut bacteria of adventurous strains of mice and timid strains of mice. Intriguingly, when the bacteria were swapped, the general traits of adventurousness and timidness were swapped as well. While this is not necessarily the case in humans, this study is a true testament to the power our gut bacteria has over the brain. Be sure to regularly consume foods rich in probiotics like sauerkraut and yogurt or consume a supplement to ensure a variety of good bacteria get into your system.
The nutrients in our diets are our best medicine. Try to make your diet as rounded and balanced as possible and supplement as needed. The foods we eat are our first line of defense. If you are one of the millions who suffer from depression or another mental illness, talk to your doctor or a holistic nutritionist about how you can use your diet to improve your mental health.
YOU MIGHT ALSO LIKE
10 Plant-Based Foods Packed With Protein
Dr. Mark Hyman: Here's How the Food Pyramid Should Look
Are You Deficient in Magnesium?
EcoWatch Daily Newsletter
Tuna auctions are a tourist spectacle in Tokyo. Outside the city's most famous fish market, long queues of visitors hoping for a glimpse of the action begin to form at 5 a.m. The attraction is so popular that last October the Tsukiji fish market, in operation since 1935, moved out from the city center to the district of Toyosu to cope with the crowds.

gmnicholas / E+ / Getty Images
Kristan Porter grew up in a fishing family in the fishing community of Cutler, Maine, where he says all roads lead to one career path: fishing. (Porter's father was the family's lone exception. He suffered from terrible seasickness, and so became a carpenter.) The 49-year-old, who has been working on boats since he was a kid and fishing on his own since 1991, says that the recent warming of Maine's cool coastal waters has yielded unprecedented lobster landings.
Aerial view of lava flows from the eruption of volcano Kilauea on Hawaii, May 2018. Frizi / iStock / Getty Images
Hawaii's Kilauea volcano could be gearing up for an eruption after a pond of water was discovered inside its summit crater for the first time in recorded history, according to the AP.
The Eqip Sermia Glacier is seen behind a moraine left exposed by the glacier's retreat during unseasonably warm weather on Aug. 1 at Eqip Sermia, Greenland. Sean Gallup / Getty Images
hadynyah / E+ / Getty Images
By Johnny Wood
The Ganges is a lifeline for the people of India, spiritually and economically. On its journey from the Himalayas to the Bay of Bengal, it supports fishermen, farmers and an abundance of wildlife.
The river and its tributaries touch the lives of roughly 500 million people. But having flowed for millennia, today it is reaching its capacity for human and industrial waste, while simultaneously being drained for agriculture and municipal use.
Here are some of the challenges the river faces.
By Jake Johnson
As a growing number of states move to pass laws that would criminalize pipeline protests and hit demonstrators with years in prison, an audio recording obtained by The Intercept showed a representative of a powerful oil and gas lobbying group bragging about the industry's success in crafting anti-protest legislation behind closed doors.
Reposted with permission from our media associate Common Dreams.

DESIREE MARTIN / AFP / Getty Images
Wildfires raging on Gran Canaria, the second most populous of Spain's Canary Islands, have forced around 9,000 people to evacuate.