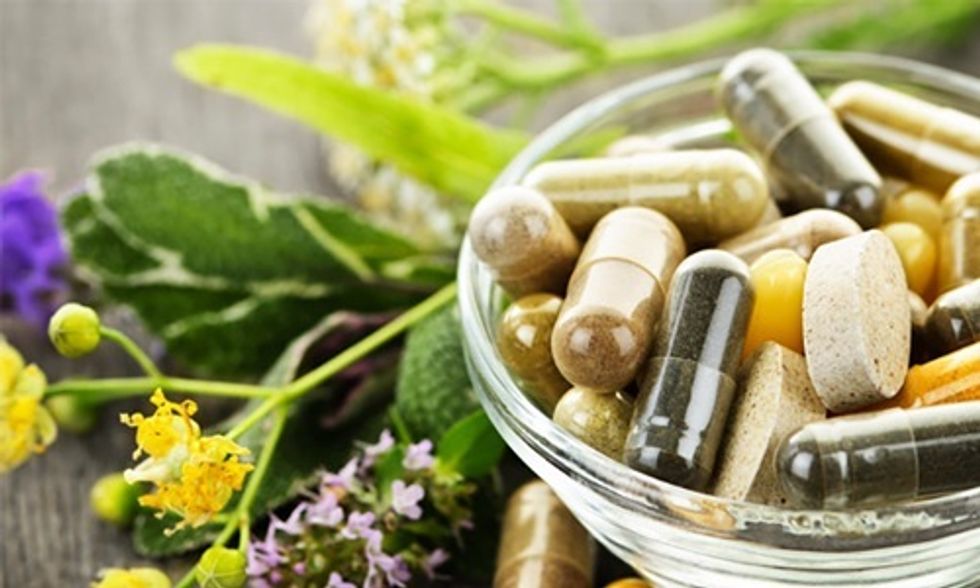 Mental health is intrinsically linked to your diet. Studies have shown that certain nutrients and deficiencies are increasingly responsible for the health of your brain.
Here are six dietary factors that can exert a profound influence over your mental wellness.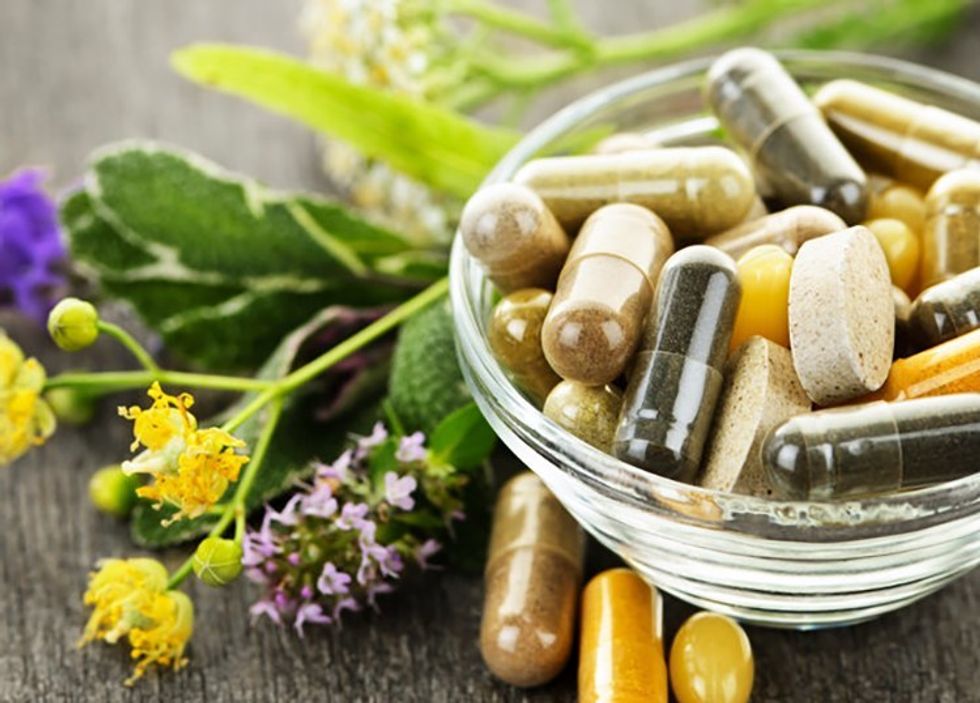 1. Omega-3s
Most of us don't get enough omega-3s in our diets. However, omega-3s are incredibly therapeutic in the brain. Anxiety and depression have been linked to low omega-3 levels in the brain. The developing brains of children have an especially strong need for omega-3s. Consuming cold-water fish or fish oil are great sources of omega-3s DHA and EPA. Otherwise, supplements derived from algae are a good, absorbable option for vegetarians.
2. Vitamin D
Another common deficiency in the northern hemisphere, vitamin D doesn't get enough credit in the body. Every single tissue in the body has vitamin D receptors. Studies have shown that vitamin D plays a huge role in the prevention and treatment of major and minor depression and especially in Seasonal Affective Disorder. Supplementation is the best option for those in the northern hemisphere, where the body can only create vitamin D from sunlight for about half the year.
3. B vitamins
Low brain uptake levels of B12 have been shown in those with autism and schizophrenia. Studies have shown that supplementation of B-complex vitamins over a year had a significant effect of the moods of women studied. Animal products, like eggs and meat, are great sources of B12. Vegan can get B vitamins from fortified foods, certain produce, grains, beans and supplementation. However, B12 is mostly found in animal products, so vegans may want to consider focusing on fortified foods or supplementation.
4. Zinc
There is a higher prevalence of zinc deficiency among those with psychiatric disorders, including depression. As depression grows, zinc deficiency seems to get more severe, signifying a link between this important nutrient and mental health. Those with overly processed or vegetarian diets are at higher risk for zinc deficiency. Meat, eggs and seafood provide highly bioavailable sources of zinc. The phytic acid in legumes and whole grains makes zinc less absorbable, although the enzymatic reaction of yeast in leavened whole grain breads reduces phytic acid levels, making sturdy whole grain breads a good source of zinc for vegetarians.
5. Iron
A deficiency of iron can increase the risk of mental disorders, especially in children whose central neurological and endocrine systems require iron for healthy development. Iron deficiency has been linked to autism, bipolar disorder, depression and ADHD. To absorb iron most efficiently, consume it from heme sources—meat, poultry and fish—in conjunction with non-heme sources. Non-heme sources, found in plant foods, are less easily absorbed by the body, unless they are paired with heme sources. However, if you are a vegetarian, vitamin C can boost absorption of plant-based sources of iron six-fold, making it even more absorbable than the heme iron found in meat.
6. Probiotics
By now, you've probably heard about the brain-gut connection. The bacteria in your gut has a profound impact on your mental health. Studies have shown time and time again that those with imbalanced levels of certain gut bacteria are at higher risk for mental disorders like depression. In a study, scientists swapped the gut bacteria of adventurous strains of mice and timid strains of mice. Intriguingly, when the bacteria were swapped, the general traits of adventurousness and timidness were swapped as well. While this is not necessarily the case in humans, this study is a true testament to the power our gut bacteria has over the brain. Be sure to regularly consume foods rich in probiotics like sauerkraut and yogurt or consume a supplement to ensure a variety of good bacteria get into your system.
The nutrients in our diets are our best medicine. Try to make your diet as rounded and balanced as possible and supplement as needed. The foods we eat are our first line of defense. If you are one of the millions who suffer from depression or another mental illness, talk to your doctor or a holistic nutritionist about how you can use your diet to improve your mental health.
YOU MIGHT ALSO LIKE
10 Plant-Based Foods Packed With Protein
Dr. Mark Hyman: Here's How the Food Pyramid Should Look
Are You Deficient in Magnesium?
Air France airplanes parked at the Charles de Gaulle/Roissy airport on March 24, 2020. SAMSON / AFP via Getty Images
France moved one step closer this weekend to banning short-haul flights in an attempt to fight the climate crisis.
A bill prohibiting regional flights that could be replaced with an existing train journey of less than two and a half hours passed the country's National Assembly late on Saturday, as Reuters reported.
"We know that aviation is a contributor of carbon dioxide and that because of climate change we must reduce emissions," Industry Minister Agnes Pannier-Runacher told Europe 1 radio, according to Reuters.
The measure now has to pass the French Senate, then return to the lower house for a final vote. It would end regional flights between Paris's Orly airport and cities like Nantes and Bordeaux, The Guardian explained. It would not, however, impact connecting flights through Paris's Charles de Gaulle/Roissy airport.
The bill is part of a legislative package which aims to reduce France's emissions by 40 percent of 1990 levels by 2030, Reuters reported. It is a watered-down version of a proposal suggested by France's Citizens' Convention on Climate, BBC News explained. This group, which was formed by President Emmanuel Macron in 2019 and included 150 ordinary citizens, had put forward a ban on flights that could be replaced with an existing train journey of under four hours.
However, the journey length was lowered after protests from KLM-Air France, which had suffered heavy losses due to the coronavirus pandemic, and regions who were concerned about being left out of national transit networks, as The Guardian explained.
"We have chosen two and a half hours because four hours risks isolating landlocked territories including the greater Massif Central, which would be iniquitous," transport minister Jean-Baptiste Djebbari said, as The Guardian reported.
However, some environmental and consumer groups objected to the changes. The organization UFC-Que Choisir compared plane routes with equivalent train journeys of under four hours and found that the plane trips emitted an average of 77 times more carbon dioxide per passenger than the train journeys. At the same time, the train alternatives were cheaper and only as much as 40 minutes longer.
"[T]he government's choice actually aims to empty the measure of its substance," the group said, according to The Guardian.
The new measure also opens the French government to charges of hypocrisy. It bailed out Air France-KLM to the tune of a seven-billion euro loan last year, though it did require the airline to drop some domestic routes as a condition. Then, days before the measure passed, it more than doubled its stake in the airline, BBC News reported. However, Pannier-Runacher insisted to Europe 1 radio that it was possible to balance fighting climate change and supporting struggling businesses.
"Equally, we must support our companies and not let them fall by the wayside," she said, as Reuters reported.
This is not the first time that climate measures and aviation bailouts have coincided in the wake of the coronavirus pandemic. Austrian Airlines replaced its Vienna-Salzburg flight with additional train service after it received government money dependent on cutting greenhouse gas emissions, BBC News reported.
The number of flights worldwide declined almost 42 percent in 2020 when compared with 2019. It is expected that global aviation may not fully recover until 2024, according to Reuters.
EcoWatch Daily Newsletter
A woman looks at a dead gray whale on the beach in the SF Bay area on May 23, 2019; a new spate of gray whales have been turning up dead near San Francisco. Justin Sullivan / Getty Images
Four gray whales have washed up dead near San Francisco within nine days, and at least one cause of death has been attributed to a ship strike.
A small tourist town has borne the brunt of a cyclone which swept across the West Australian coast.
ABC News (Australia) / YouTube
A general view shows the remains of a dam along a river in Tapovan, India, on February 10, 2021, following a flash flood caused by a glacier break on February 7. Sajjad Hussain / AFP / Getty Images
By Rishika Pardikar
Search operations are still underway to find those declared missing following the Uttarakhand disaster on 7 February 2021.
This story originally appeared in Eos and is republished here as part of Covering Climate Now, a global journalism collaboration strengthening coverage of the climate story.
Indigenous youth, organizers with the Dakota Access and Line 3 pipeline fights and climate activists march to the White House to protest against pipeline projects on April 1, 2021. Bill Clark / CQ-Roll Call, Inc via Getty Images
By Jessica Corbett
Indigenous leaders and climate campaigners on Friday blasted President Joe Biden's refusal to shut down the Dakota Access Pipeline during a court-ordered environmental review, which critics framed as a betrayal of his campaign promises to improve tribal relations and transition the country to clean energy.