This website uses cookies to ensure you get the best experience while browsing it. By clicking 'Got It' you're accepting these terms.
Mental health is intrinsically linked to your diet. Studies have shown that certain nutrients and deficiencies are increasingly responsible for the health of your brain.
Here are six dietary factors that can exert a profound influence over your mental wellness.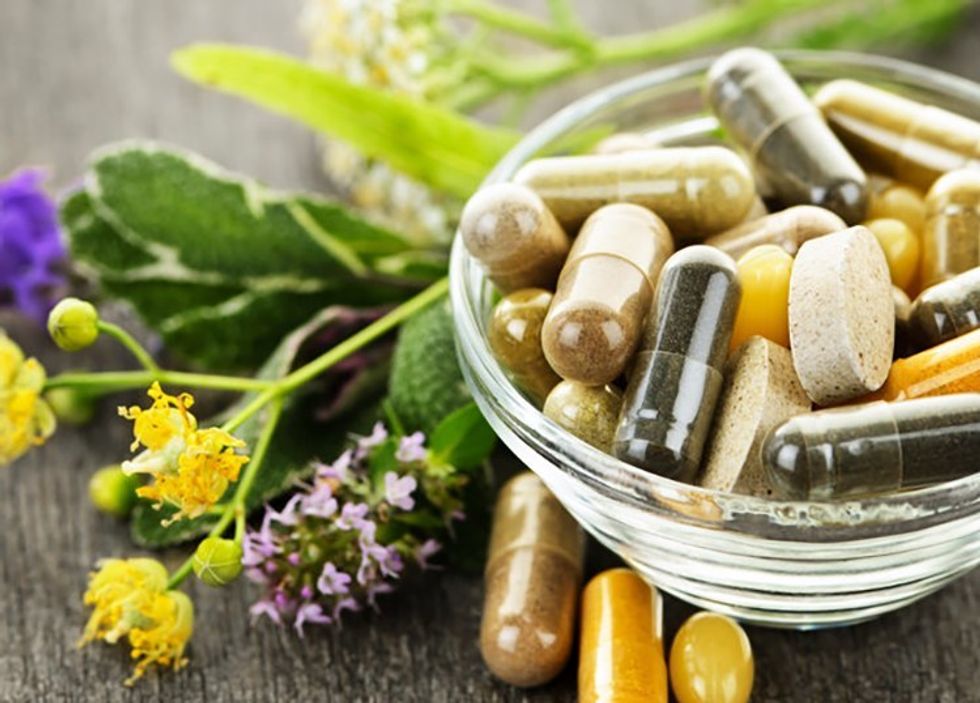 1. Omega-3s
Most of us don't get enough omega-3s in our diets. However, omega-3s are incredibly therapeutic in the brain. Anxiety and depression have been linked to low omega-3 levels in the brain. The developing brains of children have an especially strong need for omega-3s. Consuming cold-water fish or fish oil are great sources of omega-3s DHA and EPA. Otherwise, supplements derived from algae are a good, absorbable option for vegetarians.
2. Vitamin D
Another common deficiency in the northern hemisphere, vitamin D doesn't get enough credit in the body. Every single tissue in the body has vitamin D receptors. Studies have shown that vitamin D plays a huge role in the prevention and treatment of major and minor depression and especially in Seasonal Affective Disorder. Supplementation is the best option for those in the northern hemisphere, where the body can only create vitamin D from sunlight for about half the year.
3. B vitamins
Low brain uptake levels of B12 have been shown in those with autism and schizophrenia. Studies have shown that supplementation of B-complex vitamins over a year had a significant effect of the moods of women studied. Animal products, like eggs and meat, are great sources of B12. Vegan can get B vitamins from fortified foods, certain produce, grains, beans and supplementation. However, B12 is mostly found in animal products, so vegans may want to consider focusing on fortified foods or supplementation.
4. Zinc
There is a higher prevalence of zinc deficiency among those with psychiatric disorders, including depression. As depression grows, zinc deficiency seems to get more severe, signifying a link between this important nutrient and mental health. Those with overly processed or vegetarian diets are at higher risk for zinc deficiency. Meat, eggs and seafood provide highly bioavailable sources of zinc. The phytic acid in legumes and whole grains makes zinc less absorbable, although the enzymatic reaction of yeast in leavened whole grain breads reduces phytic acid levels, making sturdy whole grain breads a good source of zinc for vegetarians.
5. Iron
A deficiency of iron can increase the risk of mental disorders, especially in children whose central neurological and endocrine systems require iron for healthy development. Iron deficiency has been linked to autism, bipolar disorder, depression and ADHD. To absorb iron most efficiently, consume it from heme sources—meat, poultry and fish—in conjunction with non-heme sources. Non-heme sources, found in plant foods, are less easily absorbed by the body, unless they are paired with heme sources. However, if you are a vegetarian, vitamin C can boost absorption of plant-based sources of iron six-fold, making it even more absorbable than the heme iron found in meat.
6. Probiotics
By now, you've probably heard about the brain-gut connection. The bacteria in your gut has a profound impact on your mental health. Studies have shown time and time again that those with imbalanced levels of certain gut bacteria are at higher risk for mental disorders like depression. In a study, scientists swapped the gut bacteria of adventurous strains of mice and timid strains of mice. Intriguingly, when the bacteria were swapped, the general traits of adventurousness and timidness were swapped as well. While this is not necessarily the case in humans, this study is a true testament to the power our gut bacteria has over the brain. Be sure to regularly consume foods rich in probiotics like sauerkraut and yogurt or consume a supplement to ensure a variety of good bacteria get into your system.
The nutrients in our diets are our best medicine. Try to make your diet as rounded and balanced as possible and supplement as needed. The foods we eat are our first line of defense. If you are one of the millions who suffer from depression or another mental illness, talk to your doctor or a holistic nutritionist about how you can use your diet to improve your mental health.
YOU MIGHT ALSO LIKE
10 Plant-Based Foods Packed With Protein
Dr. Mark Hyman: Here's How the Food Pyramid Should Look
Are You Deficient in Magnesium?
EcoWatch Daily Newsletter
Coral restoration in Guam. U.S. Pacific Fleet / CC BY-NC 2.0
By Erica Cirino
Visit a coral reef off the coast of Miami or the Maldives and you may see fields of bleached white instead of a burst of colors.
Cracker Lake, Glacier National Park, Montana. Jacob W. Frank / NPS / Flickr
By Jason Bittel
High up in the mountains of Montana's Glacier National Park, there are two species of insect that only a fly fishermen or entomologist would probably recognize. Known as stoneflies, these aquatic bugs are similar to dragonflies and mayflies in that they spend part of their lives underwater before emerging onto the land, where they transform into winged adults less than a half inch long. However, unlike those other species, stoneflies do their thing only where cold, clean waters flow.
Augusta National / Getty Images
By Bob Curley
The new chicken sandwiches at McDonald's, Popeyes, and Chick-fil-A all contain the MSG flavor enhancement chemical.
Experts say MSG can enhance the so-called umami flavor of a food.
The ingredient is found in everything from Chinese food and pizza to prepackaged sandwiches and table sauces.
McDonald's wants to get in on the chicken sandwich war currently being waged between Popeyes and Chick-fil-A.
Protesters march during a "Friday for future" youth demonstration in a street of Davos on Jan. 24 on the sideline of the World Economic Forum annual meeting. FABRICE COFFRINI / AFP / Getty Images
By Andrea Germanos
Youth climate activists marched through the streets of Davos, Switzerland Friday as the World Economic Forum wrapped up in a Fridays for Future demonstration underscoring their demand that the global elite act swiftly to tackle the climate emergency.
chuchart duangdaw / Moment / Getty Images
By Tim Radford
The year is less than four weeks old, but scientists already know that carbon dioxide emissions will continue to head upwards — as they have every year since measurements began — leading to a continuation of the Earth's rising heat.