6 Healthy Reasons to Add Lemon to Your Water
Dec. 07, 2014 10:58AM EST
Food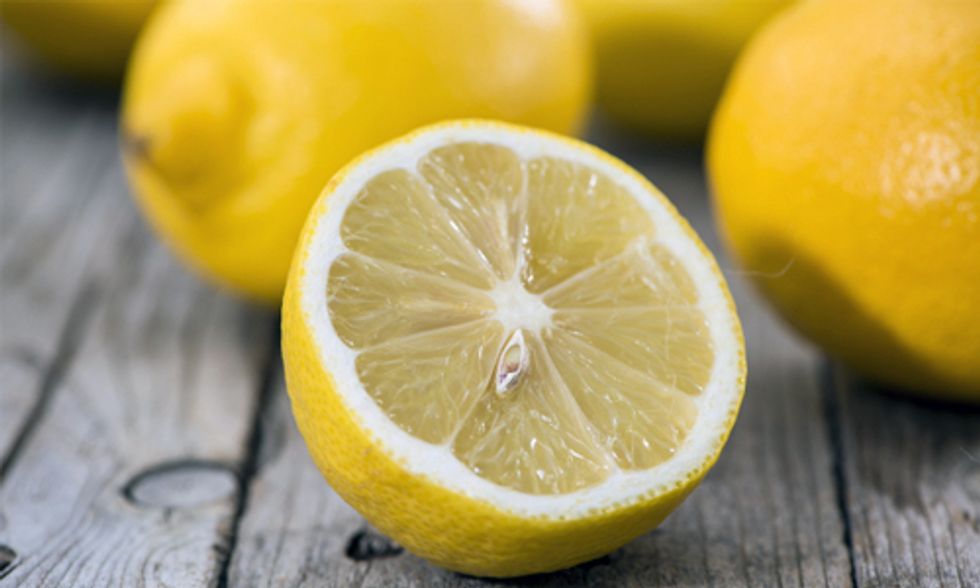 Lemon water looks so clean and healthy, so fresh and bright. It's got a crisp, tart edge that makes you feel like it MUST be good for you—and it is.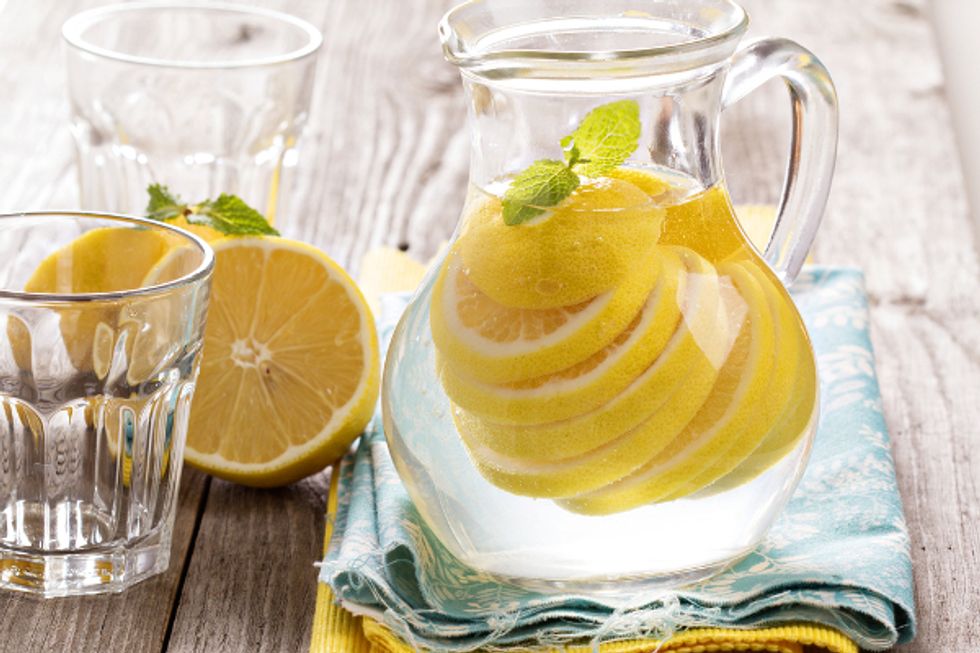 Photo credit: Shutterstock
Everyone knows drinking plenty of water is a good thing. It's probably the most beneficial, low-calorie (no calorie!) thing you can drink. But sure, it can be boring, and adding a zingy twist of lemon can brighten it up. You're still close to virtually no calories (an entire lemon contains less than 20), and that splash of lemon adds so many other benefits too.
1. Lemon, like all citrus fruits, is packed with vitamin C. That's an antioxidant that repairs cell damage, helps slow aging diseases, including cardiovascular diseases and cancer, and keeps your eyes healthy.
2. It also helps fight the effects of aging on the skin. And coupled with that hydrating swig of water, it's like a double dose of the fountain of youth.
3. We're not sure we buy into the whole thing of body "cleanses," but lemon most likely does help flush toxins from your body.
4. Lemon can help settle your stomach and improve your digestion, especially when paired with warm water or maybe a little mint, which is known to settle queasy stomachs and suppress nausea.
5. Lemon contains anti-inflammatories and anti-bacterial properties that can help strengthen your immune system to fight off those colds and flu bugs that float around in the winter. It can diminish the scratchy feeling of a sore throat too.
6. Lemon can make your breath feel and smell fresher. Don't believe the hype about it causing damage to your enamel. In small quantities in water, there's little risk.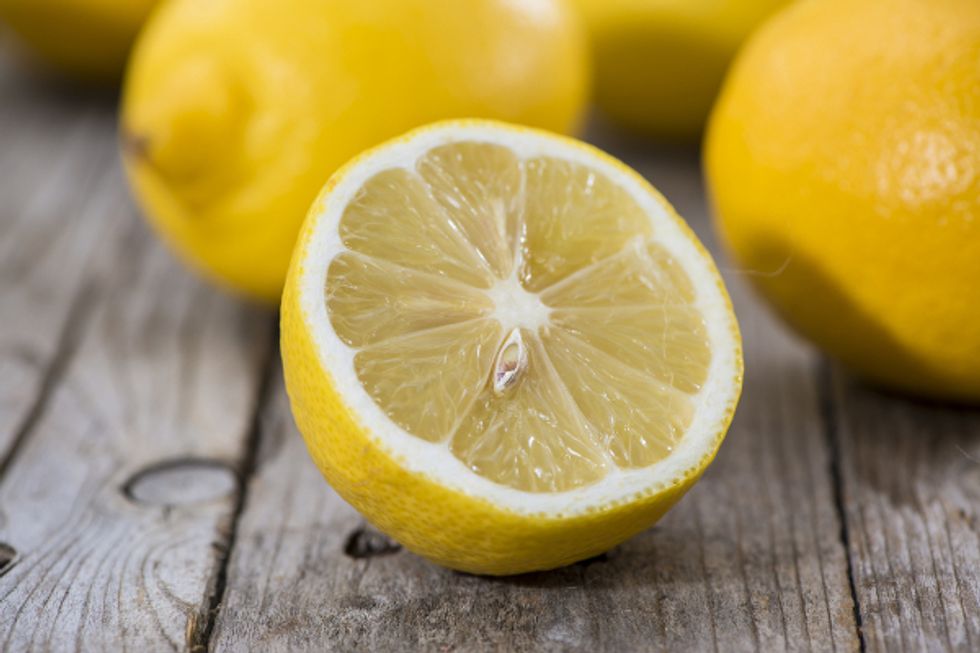 Photo credit: Shutterstock
Keep in mind, we're talking about adding a squeeze of fresh lemon to your water, not buying a bottled lemon water which may have added sugars and preservatives. That kind of spoils the entire idea, and the bottle contributes to the trash that's piling up on our planet. Just mix up a pitcher and keep it chilling in your fridge.
YOU MIGHT ALSO LIKE
Why Antioxidants in Superfoods Are Essential to Your Diet
Cranberries: One of the World's Most Powerful Antioxidants
EcoWatch Daily Newsletter
Recent Stories from EcoWatch