This website uses cookies to ensure you get the best experience while browsing it. By clicking 'Got It' you're accepting these terms.


The best of EcoWatch, right in your inbox. Sign up for our email newsletter!
5 Medicinal Mushrooms
Jul. 09, 2014 10:36AM EST
Food
Understanding how food interacts with our bodies and the role it plays in healing various health conditions can be helpful. Whether food is used as part of a medical treatment or a prevention-focused diet, knowledge is power. Though some may disregard medicinal food, medical researchers have proven how prescriptive diets have been used to minify health risks. One such functional food is mushrooms. There are currently 38,000 discovered and classified species of mushrooms that hold medicinal benefits.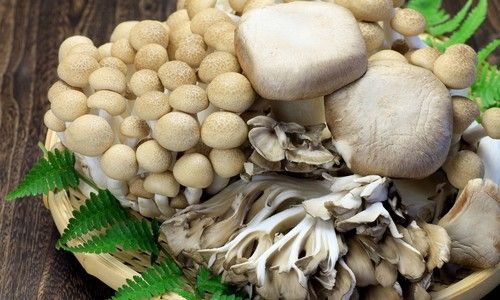 The immune-strengthening benefits of certain fungi and their extracts have even shown to have an anti-cancer effect. Photo courtesy of Shutterstock
In the last two decades there has been widespread interest in the role of the immune system for maintaining good health. According to a study on medicinal mushrooms, diseases related to immune dysfunction "such as cancer, chronic fatigue syndrome, AIDS/HIV, hepatitis and autoimmune conditions" are gaining wide attention from medical researchers and clinicians. As a result, practitioners are looking to mushrooms for their medicinal effects on the immune system.  
The immune-strengthening benefits of certain fungi and their extracts have even shown to have an anti-cancer effect. While research foundations such as Cancer Research UK confirm that there is no evidence that mushrooms or mushroom extracts can prevent or cure cancer, specific fungi can prolong and improve the lives of cancer patients, as well as enhance their recovery process.
Given that medicinal mushrooms improve and modulate immune response, people from all over the world have used their medicinal properties to reduce health risks and boost the immune system. More specifically, research has indicated mushrooms have possible anti-cancer, antiviral, anti-inflammatory and hepatoprotective (liver protective) properties.
Let's look at how specific types of mushrooms can boost your overall health.
1. Shiitake (Lentinula edodes)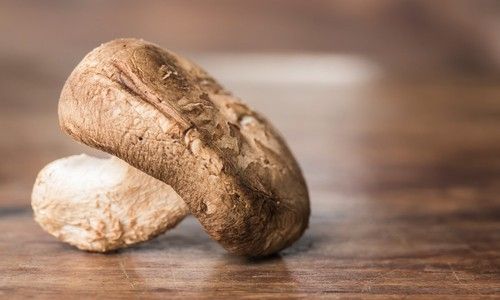 Shiitake mushrooms contain lentinan. Photo courtesy of Shutterstock
Shiitake mushrooms have powerful immune-enhancing and antiviral properties, contributing to lower cholesterol while exhibiting virus-inhibiting effects. Shiitake mushrooms contain lentinan which not only strengthens the immune system, but, according to the American Cancer Society, is believed to slow tumor growth. The fungus, native to Asia, is also a good source of iron and antioxidants, which help reduce the damage from free radicals.
2. Reishi (Lingzhi)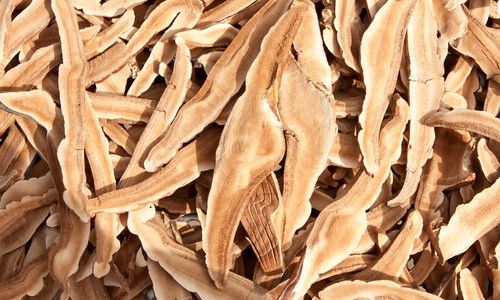 Reishi has shown to contribute to the healing of tumors. Photo courtesy of Shutterstock
Reishi is a well-known Chinese mushroom, regarded as the "herb of spiritual potency." Reishi has shown to contribute to the healing of tumors, while lowering blood sugar and cholesterol levels. According to one report, Reishi helps with the modulation of the immune system and provides hepatoprotection and bacteriostasis (the inhibition of bacteria growth) in the body. It's been used for more than 2,000 years, and is unique in that its pharmaceutical value is more significant than its nutritional value, setting it apart from other medicinal mushrooms. Reishi can be taken in many forms including powder, dietary supplements and tea.
3. Lactarius salmonicolor (Russulaceae)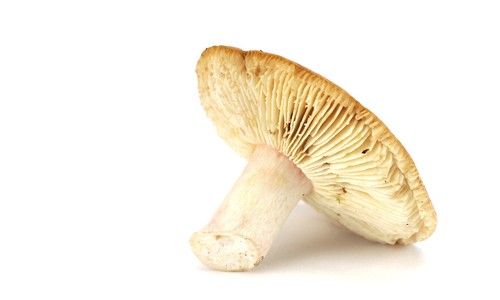 Russulaceae contribute to the overall health of the immune system. Photo courtesy of Shutterstock
The edible mushroom has potent medicinal benefits. One study identified antioxidant constituents in the rare mushroom. The researchers observed the antioxidant agents by detecting 10 fatty acids and fatty acid esters from an extract, then evaluated the antioxidant activity. Due to its antioxidant constituents, Russulaceae contribute to the overall health of the immune system. Namely, the fungus can serve as an anti-cancer and anti-viral advocate. There are more than 400 species worldwide; most commonly grow in coniferous woods.
4. Coriolus Versicolor (Trametes versicolor)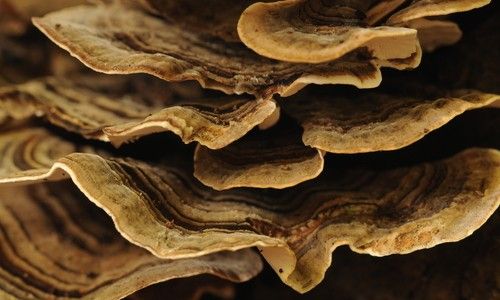 Two extracts from this mushroom are under evaluation for cancer treatments. Photo courtesy of Shutterstock
Commonly known as "Turkey Tail," the mushroom has traditionally been used in Asian herbal remedies. According to the American Cancer Society, two extracts from the mushroom—polysaccharide K (PSK) and polysaccharide-peptide (PSP)—are under evaluation for cancer treatments. In fact, "clinical trials suggest that PSK may help people with certain types of cancer by increasing survival rates and lengthening periods of time without disease, without causing major side effects." Turkey Tail mushroom is also advantageous in boosting the immune system, and is used in the naturopathic treatment of various HPV infections.
In the study, Phase 1 Clinical Trial of Trametes versicolor in Women with Breast Cancer, Coriolus Versicolor mushroom therapy (administered orally) in the postradiotherapy environment may enhance lymphocyte numbers and natural killer cell activity (NK). By increasing NK cell counts, remaining cancerous cells are attacked, improving the health of breast cancer patients after radiation treatment.
5. Morel (Morchella esculenta)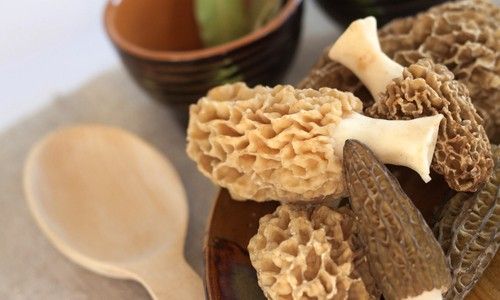 They possess an earthy flavor, and are high in iron and B vitamins. Photo courtesy of Shutterstock
High in Vitamin D, morels are polymorphic, varying in shape, color and size. They possess an earthy flavor, and are high in iron and B vitamins. Due to similar appearance, it's important to identity "true morels" from "false morels" (poisonous mushrooms). Even with "true morels" there have been documented cases of allergic reactions to these edible mushrooms, so it's important to take precautionary steps when consuming morels.
The immune-boosting nutrients and health benefits of medicinal mushrooms continue to contribute to the large and persuasive body of scientific research. In fact, scientific studies of medicinal mushrooms have increased during the last two decades primarily in Japan, Korea, China and the U.S. Be sure to take the necessary precautions when identifying edible mushrooms, prior to utilizing them as part of a medical treatment or nutritional diet. By learning about the medicinal benefits of fungi, we can develop a more holistic approach to our overall immune health.
These statements have not been evaluated by the FDA and are not intended to diagnose, treat, or cure any disease. Consult with your physician before making any medical decisions.
EcoWatch Daily Newsletter
Pexels
By Ketura Persellin
Global consumption of beef, lamb and goat is expected to rise by almost 90 percent between 2010 and 2050. But that doesn't mean you need to eat more meat. In fact, recent news from Washington gives you even less confidence in your meat: Pork inspections may be taken over by the industry itself, if a Trump administration proposal goes into effect, putting tests for deadly pathogens into the hands of line workers.
MStudioImages / E+ / Getty Images
Backpacking is an exciting way to explore the wilderness or travel to foreign countries on a budget.
Tim P. Whitby / 21st Century Fox / Getty Images
The beauty products we put on our skin can have important consequences for our health. Just this March, the U.S. Food and Drug Administration (FDA) warned that some Claire's cosmetics had tested positive for asbestos. But the FDA could only issue a warning, not a recall, because current law does not empower the agency to do so.
Michelle Pfeiffer wants to change that.
The actress and Environmental Working Group (EWG) board member was spotted on Capitol Hill Thursday lobbying lawmakers on behalf of a bill that would increase oversight of the cosmetics industry, The Washington Post reported.
By Collin Rees
We know that people power can stop dangerous fossil fuel projects like the proposed Line 3 tar sands oil pipeline in Minnesota, because we've proved it over and over again — and recently we've had two more big wins.

Scientists released a study showing that a million species are at risk for extinction, but it was largely ignored by the corporate news media. Danny Perez Photography / Flickr / CC
By Julia Conley
Scientists at the United Nations' intergovernmental body focusing on biodiversity sounded alarms earlier this month with its report on the looming potential extinction of one million species — but few heard their calls, according to a German newspaper report.
DoneGood
By Cullen Schwarz
Ethical shopping is a somewhat new phenomenon. We're far more familiar with the "tried and tested" methods of doing good, like donating our money or time.
Pixabay
Summer is fast approaching, which means it's time to stock up on sunscreen to ward off the harmful effects of sun exposure. Not all sunscreens are created equally, however.