This website uses cookies to ensure you get the best experience while browsing it. By clicking 'Got It' you're accepting these terms.


The best of EcoWatch, right in your inbox. Sign up for our email newsletter!
5 Alternatives to Sugar Your Kids Will Love
Mar. 10, 2015 01:16PM EST
Food
It's now common knowledge that cane sugar is unhealthy—it's known to raise blood sugar in the body and weaken the immune system, which can cause many health conditions such as obesity and type 2 diabetes.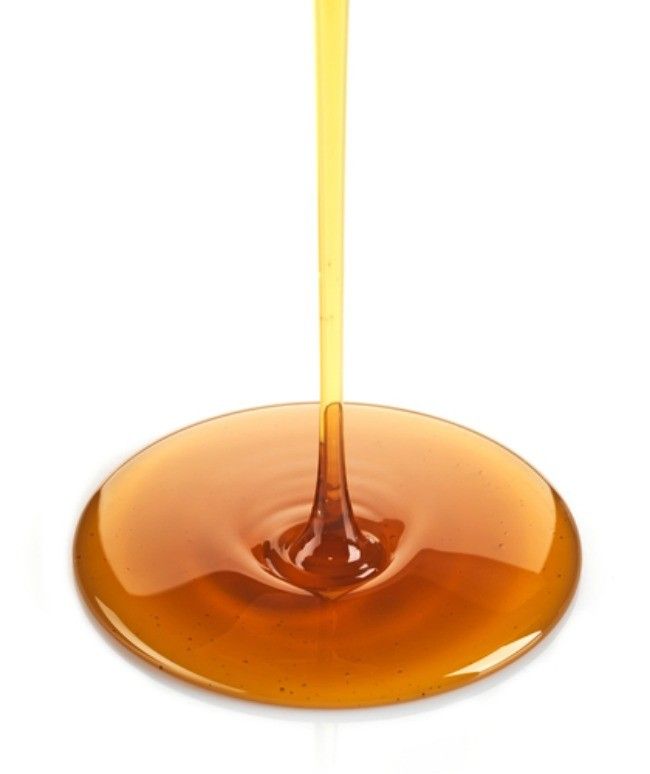 Photo credit: Shutterstock
And, while many processed food products such as ketchup, cereal and crackers are commonly made with cane sugar, parents are seeking out healthier alternatives to give their children. The good news: parents don't need to look far; the following all-natural sweeteners can be purchased at many supermarket chains and online retailers.
Organic Honey
Honey remains the holy grail of natural sweeteners. Extracted from bee hives, honey is not chemically altered from its natural form. When it comes to sweeteners, honey is perhaps the most nutritious—it contains small amounts of a wide array of vitamins and minerals, including niacin, riboflavin, pantothenic acid, calcium, copper, iron, magnesium, manganese, phosphorus, potassium and zinc, according to the National Honey Board. Honey also healing properties, and is used to treat cough, asthma, hay fever, and heal sunburns and sores, according to Web MD. Honey is safe for baking, and is also commonly used to sweeten peanut butter sandwiches, unsweetened yogurt, and breakfast foods like pancakes and smoothies.
Maple Syrup
Many of us have been eating maple syrup since we were children, so it may be easy to forget that this wholesome syrup is an excellent choice for sweetening food. Maple Syrup contains an antioxidant called polyphenols that has been shown in studies to prevent cancer and other diseases. Maple syrup can be used instead of store bought pancake syrup, which is likely processed and contains numerous chemical additives. It can also be used for baking—use equal parts syrup to cane sugar in recipes for cookies and cup cakes. You may need to use less milk or water since the syrup is a liquid, unlike cane sugar that comes in powder form.
Organic Brown Rice Syrup
The less known of the natural sweeteners,Brown Rice Syrup is arguable less "sweet" than the others, with a mild flavor and thick consistency. The milder taste is result from of fact that this syrup is a complex carbohydrate extracted from whole grain rice, so it contains less natural sugar and processes more slowly in the body than honey, maple syrup and even agave. Brown rice syrup has a shelf life of one year, so it should last for a while in the pantry.
Pureed or Mashed Organic Fruit
Another easy fix to replace sugar in baking for kids is to use pureed or mashed fruit. Whole fruit contains the fiber and protein that is removed from fruit juice, so liquefying whole pieces of fruit is a more nutritious option than fruit juice. Bananas, apples or berries can take the place of sugar when making muffins, can be added to pancakes and smoothies, and poured over oatmeal or other hot cereal.
Organic Agave
This raw syrup extracted from the agave plant, which is mainly grown in parts of the Southwest U.S. and in South America, contains a low glycemic index, which means it doesn't make blood sugar in the body to spike as much as cane sugar does. But don't let the low sugar content fool you: agave's pungently flavorful taste will satisfy any child's sweet tooth, and it a great choice when adding sweetener to smoothies, pancakes and cereal. It's important to note health experts recommend that pregnant women do not eat agave since it is raw with unknown bacterial qualities.
Limiting Sugars
Even with natural sweeteners, buying organic is better. It ensures that the sweetener was derived from plants not sprayed with pesticides, and prepared without the use of chemicals. As with cane sugar, healthcare professionals recommend limiting the amount of natural sweeteners in your child's diet. All the above sweeteners are additives that raise blood sugar and cause tooth decay.
YOU MAY ALSO LIKE
How to Limit Sugar in Your Diet
5 Eco-Friendly Alternatives to Sugar
EcoWatch Daily Newsletter
A child playing with a ball from planet earth during Extinction Rebellion rally on April 18 in London, England. Brais G. Rouco / Barcroft Media / Getty Images
Earth Day 2019 just passed, but planning has already begun for Earth Day 2020, and it's going to be a big deal.
Geneva Vanderzeil, A Pair & A Spare / Flickr / CC BY 2.0
Is your closet filled with clothes you don't wear (and probably don't like anymore)? Are you buying cheap and trendy clothing you only wear once or twice? What's up with all the excess? Shifting to a more Earth-conscious wardrobe can help simplify your life, as well as curb fast fashion's toll on people and the planet.
Christine Zenino / Wikimedia Commons / CC BY 2.0

The 18th century St. Catherine of Alexandria church is seen after its bell tower was destroyed following a 6.3 magnitude earthquake that struck the town of Porac, pampanga province on April 23. TED ALJIBE / AFP / Getty Images
At least 16 people have died, 81 are injured and 14 are still missing after an earthquake struck Luzon island in the Philippines Monday, according to the latest figures from the National Disaster Risk Reduction and Management Council, as the Philippine Star tweeted Tuesday.
Climate change activists gather in front of the stage at the Extinction Rebellion group's environmental protest camp at Marble Arch in London on April 22, on the eighth day of the group's protest calling for political change to combat climate change. TOLGA AKMEN / AFP / Getty Images
Pexels
By Alina Petre, MS, RD (CA)
Veganism refers to a way of living that attempts to minimize animal exploitation and cruelty. For this reason, vegans aim to exclude all foods containing meat, poultry, fish, eggs, dairy and honey from their diet (1).
American farmers use chlorpyrifos, a pesticide tied to brain and nervous system issues, on crops such as apples, broccoli, corn and strawberries. Stephanie Chapman / Flickr / CC BY 2.0
By Jessica Corbett
In a ruling welcomed by public health advocates, a federal court on Friday ordered the Trump administration to stop stalling a potential ban on a pesticide linked to brain damage in children, giving regulators until mid-July to make a final decision.
fstop123 / iStock / Getty Images Plus
At EcoWatch, our team knows that changing personal habits and taking actions that contribute to a better planet is an ongoing journey. Earth Day, happening on April 22, is a great reminder for all of us to learn more about the environmental costs of our behaviors like food waste or fast fashion.
To offer readers some inspiration this Earth Day, our team rounded up their top picks for films to watch. So, sit back and take in one of these documentary films this Earth Day. Maybe it will spark a small change you can make in your own life.