45 Day Hunger Strike Against Keystone XL Pipeline and Valero Comes to an End
Jan. 16, 2013 03:56PM EST
Energy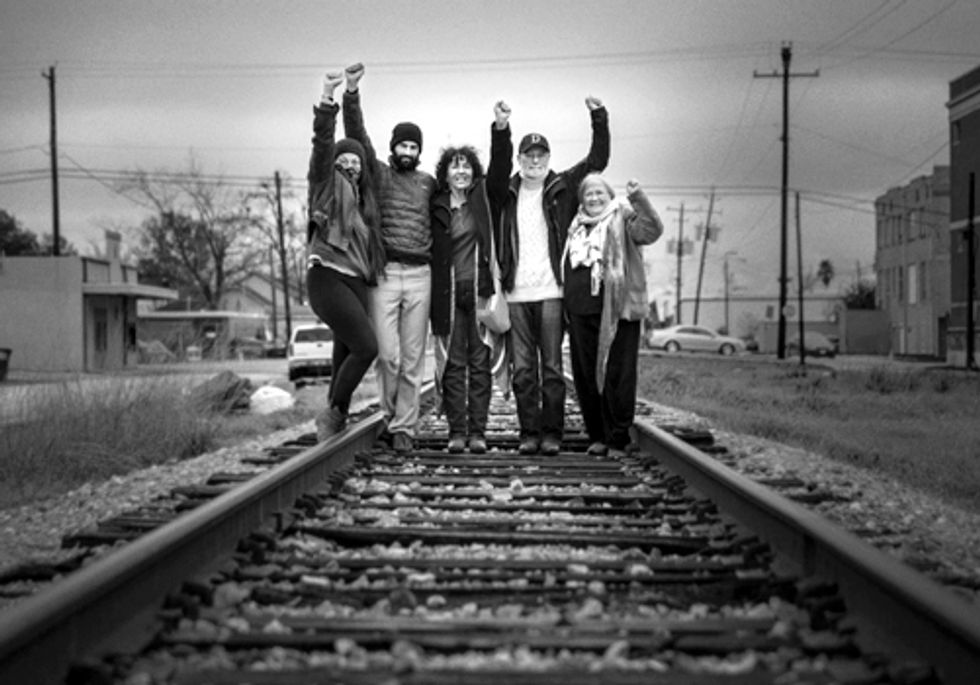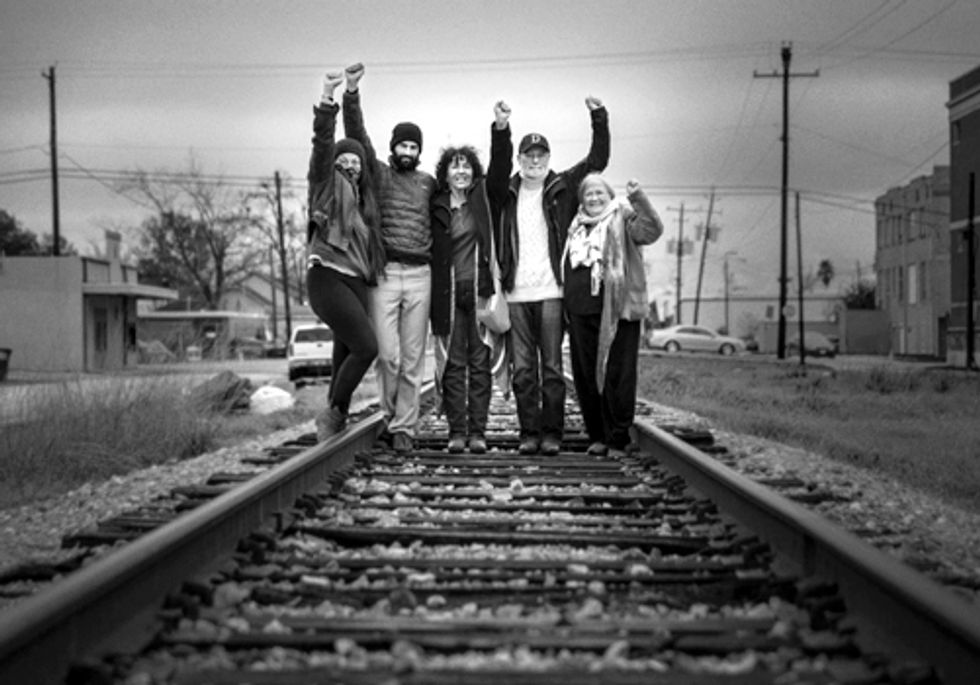 After an incredible 46 days, Bob Lindsey Jr. and Diane Wilson have announced the end of their hunger strike targeting Valero and its role in promoting projects like Keystone XL.
After 45 days of fasting on nothing but water and occasional fruit juice, longtime Gulf Coast activists Diane Wilson and Bob Lindsey, Jr. called an end to their hunger strike. The duo undertook the potentially life-threatening, longest lasting hunger strikes they had ever attempted in solidarity with immigrant communities facing environmental injustice in the Houston neighborhood of Manchester and Canadian First Nations communities fighting for indigenous rights and dignity.
"In Houston's toxic East End, home to the largest petrochemical complexes in North America, marginalized communities of color are forced to breathe poisoned air," Wilson and Lindsey, Jr. declared in a joint statement released on Tar Sands Blockade's website yesterday. "Children here are exposed to eight different cancer causing toxins at all times and homes are encapsulated by huge industrial storage tanks. The Valero refinery billows poison on top of the community's only park. What is happening in Manchester is a living case of environmental racism and classism."
The small, predominantly Latino community of Manchester is the most polluted neighborhood in Texas, with Valero responsible for most of the pollution. Instead of working to reduce emissions, Valero plans to bring tar sands to Texas through the toxic Keystone XL pipeline, further denigrating the air, water, and environmental quality of local communities.
In reaction to the proposed gutting of First Nation sovereignty and treaty rights in Canada, Wilson and Lindsey, Jr. ended their strike by announcing solidarity with fellow-hunger striking Attawapiskat Chief Theresa Spence, who is on day 36 of her fast. Spence is demanding a sit-down meeting with both Canadian Prime Minister Stephen Harper and Governor General David Johnston.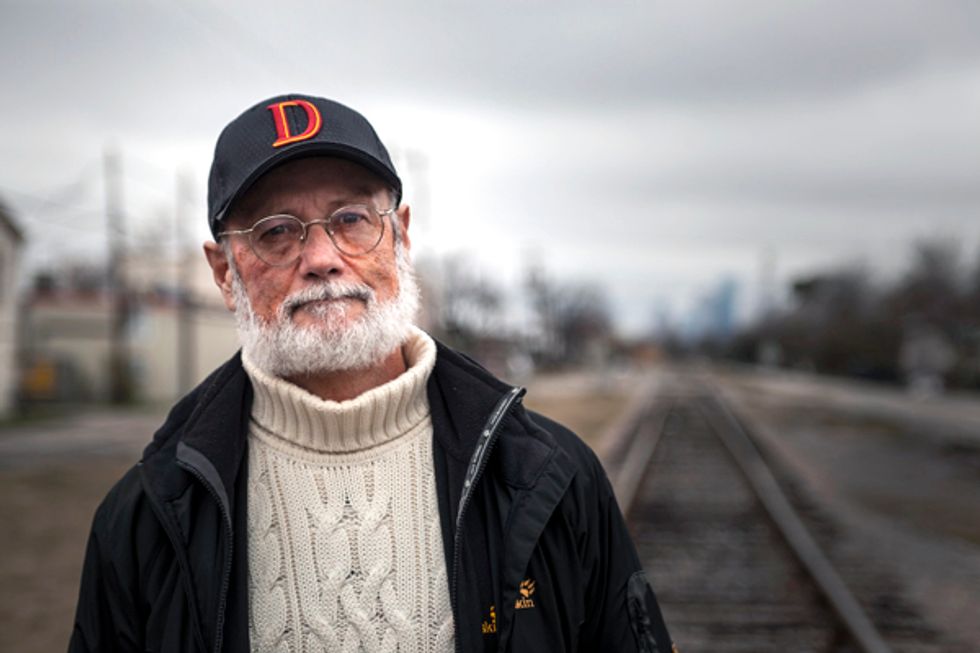 Bob Lindsey Jr.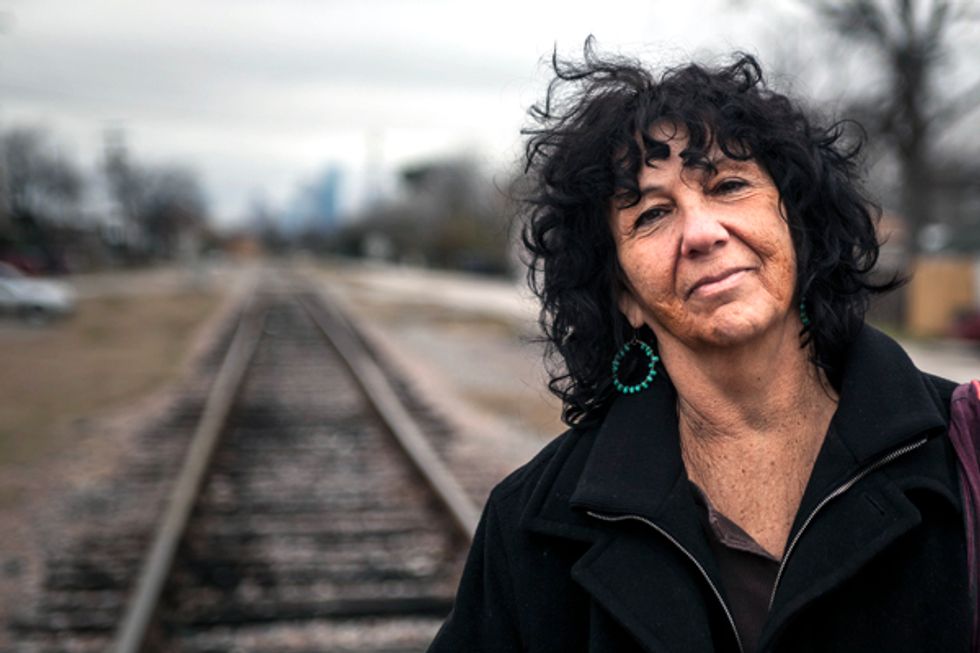 Diane Wilson
"The Canadian government has failed to honor First Nation treaty rights by not consulting tribal communities about enormously toxic industrial projects like the tar sands exploitation in Alberta, Canada. Chief Spence, Idle No More and blockades like the Unist'ot'en Camp have become catalysts for resistance to the destruction of the earth and struggle against the colonization of its inhabitants, a battle that First Nation communities have fought for over 500 years on this continent," Wilson and Lindsey, Jr. added in their online statement.
"By standing with Manchester in its demands upon Valero to close the refinery currently poisoning their homes, Bob and Diane embody the sacrifice necessary to push issues of petrochemical industrial pollution to the fore of the global conscience," said Ramsey Sprague, a spokesperson for Tar Sands Blockade. "Through their hunger strike, they have nourished the hearts and minds of thousands inspired to act for climate and environmental justice. Despite their bodies having withered, the movement has only grown more resolved through their leadership and vision."
Visit EcoWatch's KEYSTONE XL page for more related news on this topic.
EcoWatch Daily Newsletter