4 Reasons the Keystone XL Pipeline May Never Be Built
Jun. 02, 2015 08:48AM EST
Climate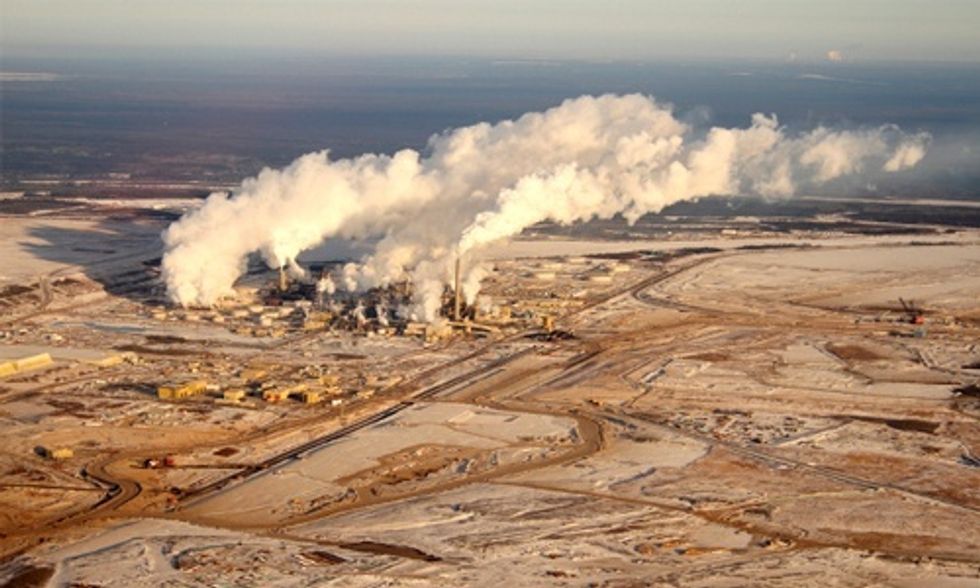 Back in 2005, when Calgary-based energy infrastructure company TransCanada first proposed to build the Keystone XL pipeline to carry Alberta tar sands crude oil from the western Canadian province to processing and export facilities in the southern U.S., it kicked off years of controversy. Environmental and grassroots citizen groups drew a line in the sand, creating a storm of protest that made Keystone XL a symbol of the threat of climate change. Meanwhile, politicians in Congress made pushing the pipeline a top priority, with votes in Congress to demonstrate their loyalty to fossil fuel interests such as the Koch Brothers, Exxon and Chevron. President Obama vetoed their latest effort.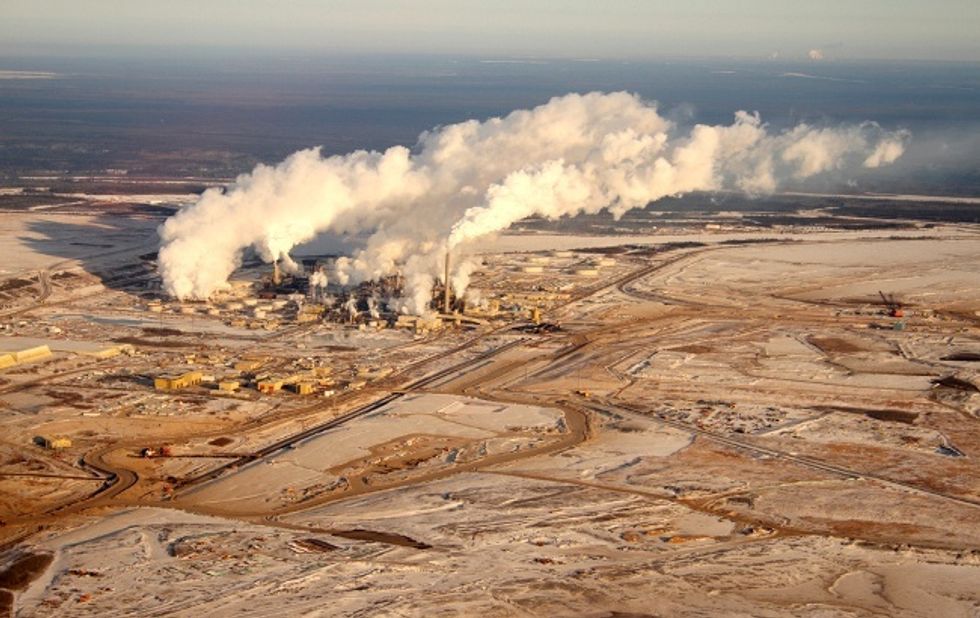 Photo credit: Shutterstock
But where it once seemed like a slam dunk that the pipeline would eventually be built, despite foot-dragging by the Obama administration on the required international border crossing approval, there are indications that things might not be looking good for the pipeline or for the companies extracting the heavily polluting tar sands oil. Here are four indications that Keystone XL may never become a reality:
1. The May election in Alberta had an unexpected result that caused a big shift in its government. New provincial premier Rachel Notley's left-wing New Democratic Party ended 44 years of Conservative Party control of the province, along with its limitless embrace of the fossil fuel industry.
According to Canadian newspaper The Globe and Mail, the new government is "making oil and gas executives and investors nervous and cutting off their access to decision makers." It speculated that one oil company's attempt to apply pressure by saying it can't provide a business plan until it gets more information from the new government "could backfire."
"It is okay to be a bit afraid of change," Melanee Thomas, professor of political science at the University of Calgary, told The Globe and Mail. "But being afraid of democratic change, and then being derisive about it as a result, is not an effective strategy. It doesn't strike me as a savvy government relations. The solution is to go out and build good, respectful contacts with government."
Notley campaigned on tougher environmental standards and a review of province's energy royalty rates. And while she has not expressed opposition to pipelines such as Keystone XL, she has said she won't make trips to Washington D.C. to lobby for it. During her campaign, she said she would not continue to push for another pipeline, Enbridge's Northern Gateway, as previous premiers have, reflecting her openness to the concerns of community and environmental groups.
"Gateway is not the right decision," said Notley. "I think that there's just too much environmental sensitivity there and I think there's a genuine concern by the indigenous communities. It's not going to go ahead. I think most people know that."
2. The proliferation of natural gas has caused tar sands prices to plummet. And because tar sands extraction is an expensive process, this has put the expansion of tar sands production on hold, according to Oil Change International (OCI), a group devoted to exposing the environmental cost of fossil fuels.
"Over 1.6 million barrels per day of planned expansion in tar sands production is currently delayed or 'on hold' as industry struggles to identify a profitable path forward for 39 projects," says OCI.
"The case for the tar sands is crumbling," says Hannah McKinnon, OCI's senior campaigner on private finance. "The tar sands are bad for the climate, the environment, impacted communities and now the sector itself is struggling to justify many new projects."
With less oil to ship, there's less need to build pipelines to transport it.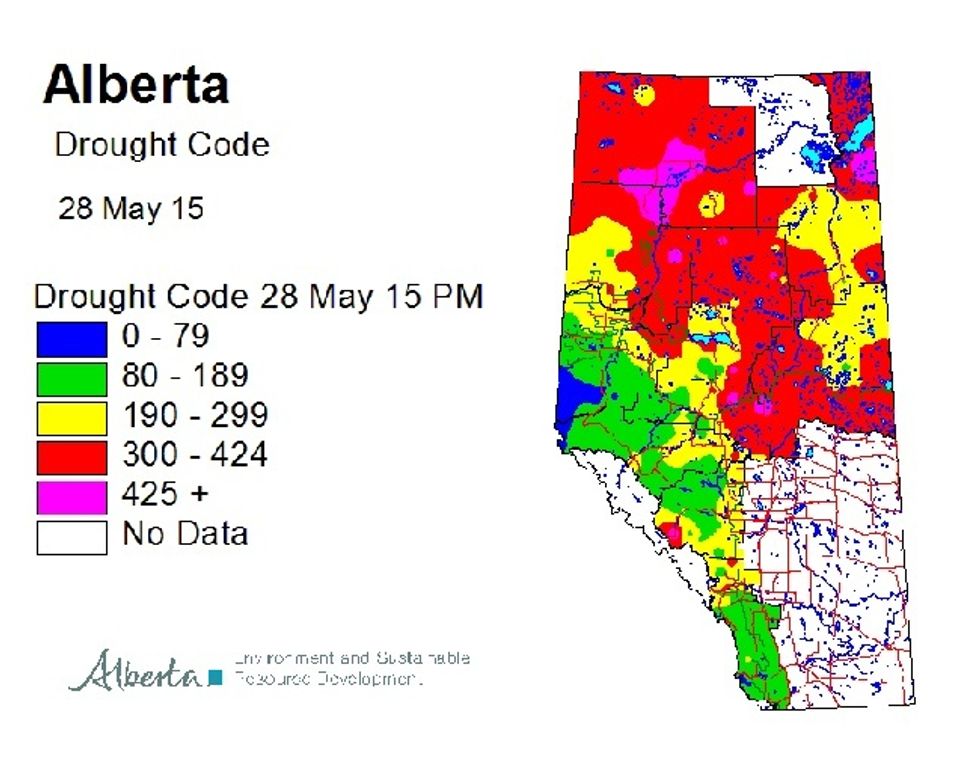 3. Wildfires are currently engulfing huge areas of northern Alberta close to tar sands extraction facilities. With fires raging for more than a week and staff being evacuated, 10 percent of Alberta's tar sands production—about 233,000 barrels a day—is currently offline.
The wildfires themselves won't cause a permanent shut down of mining operations, but they provide dramatic photos that call attention to the destructive nature of tar sands operations. Northeastern Alberta, where most of the tar sands operations are located, has been hard hit by drought in the last 15 years. Currently, most of that area is in the two highest drought categories. That opens up conversations about the connection of drought to climate change and whether tar sands oil, which fuels Alberta's economy, is also sowing the seeds of its destruction.
4. John Podesta, the former Obama White house official who is now Hillary Clinton's campaign manager, told The Guardian that Canada needs to deal with the heavy greenhouse gas emissions produced by tar sands mining, which make the country the world's third largest carbon polluter per capita. While Podesta, like Clinton, would not comment on Keystone XL, he lambasted Canada's weak climate goal.
"I think that there is a C02 premium on oil that is coming out of the oil sands and I think that has to be offset through other policies that they need to implement, or else that is a strategy that is likely to result in excessive emissions," he said.
With Clinton a huge favorite to follow Obama into the White House, that's at least an indication that the thinking in her circles is going against tar sands production, and potentially against green-lighting Keystone XL.
YOU MIGHT ALSO LIKE
Keystone XL Veto Override Fails in Senate
Enbridge, TransCanada Play Dirty to Get Tar Sands Oil Across U.S. Border
EcoWatch Daily Newsletter
Recent Stories from EcoWatch