This website uses cookies to ensure you get the best experience while browsing it. By clicking 'Got It' you're accepting these terms.
4 Reasons the Keystone XL Pipeline May Never Be Built
Jun. 02, 2015 07:48AM EST
Back in 2005, when Calgary-based energy infrastructure company TransCanada first proposed to build the Keystone XL pipeline to carry Alberta tar sands crude oil from the western Canadian province to processing and export facilities in the southern U.S., it kicked off years of controversy. Environmental and grassroots citizen groups drew a line in the sand, creating a storm of protest that made Keystone XL a symbol of the threat of climate change. Meanwhile, politicians in Congress made pushing the pipeline a top priority, with votes in Congress to demonstrate their loyalty to fossil fuel interests such as the Koch Brothers, Exxon and Chevron. President Obama vetoed their latest effort.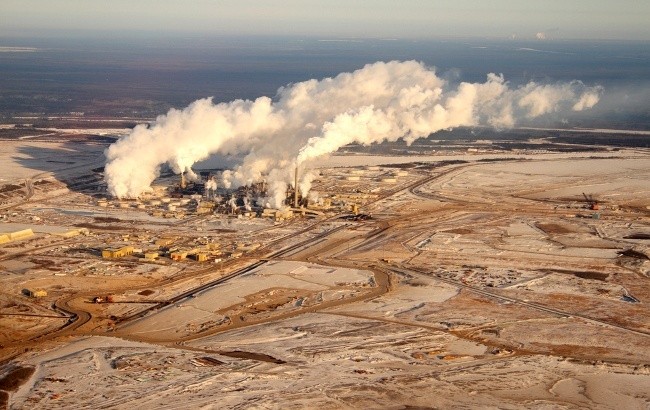 Photo credit: Shutterstock
But where it once seemed like a slam dunk that the pipeline would eventually be built, despite foot-dragging by the Obama administration on the required international border crossing approval, there are indications that things might not be looking good for the pipeline or for the companies extracting the heavily polluting tar sands oil. Here are four indications that Keystone XL may never become a reality:
1. The May election in Alberta had an unexpected result that caused a big shift in its government. New provincial premier Rachel Notley's left-wing New Democratic Party ended 44 years of Conservative Party control of the province, along with its limitless embrace of the fossil fuel industry.
According to Canadian newspaper The Globe and Mail, the new government is "making oil and gas executives and investors nervous and cutting off their access to decision makers." It speculated that one oil company's attempt to apply pressure by saying it can't provide a business plan until it gets more information from the new government "could backfire."
"It is okay to be a bit afraid of change," Melanee Thomas, professor of political science at the University of Calgary, told The Globe and Mail. "But being afraid of democratic change, and then being derisive about it as a result, is not an effective strategy. It doesn't strike me as a savvy government relations. The solution is to go out and build good, respectful contacts with government."
Notley campaigned on tougher environmental standards and a review of province's energy royalty rates. And while she has not expressed opposition to pipelines such as Keystone XL, she has said she won't make trips to Washington D.C. to lobby for it. During her campaign, she said she would not continue to push for another pipeline, Enbridge's Northern Gateway, as previous premiers have, reflecting her openness to the concerns of community and environmental groups.
"Gateway is not the right decision," said Notley. "I think that there's just too much environmental sensitivity there and I think there's a genuine concern by the indigenous communities. It's not going to go ahead. I think most people know that."
2. The proliferation of natural gas has caused tar sands prices to plummet. And because tar sands extraction is an expensive process, this has put the expansion of tar sands production on hold, according to Oil Change International (OCI), a group devoted to exposing the environmental cost of fossil fuels.
"Over 1.6 million barrels per day of planned expansion in tar sands production is currently delayed or 'on hold' as industry struggles to identify a profitable path forward for 39 projects," says OCI.
"The case for the tar sands is crumbling," says Hannah McKinnon, OCI's senior campaigner on private finance. "The tar sands are bad for the climate, the environment, impacted communities and now the sector itself is struggling to justify many new projects."
With less oil to ship, there's less need to build pipelines to transport it.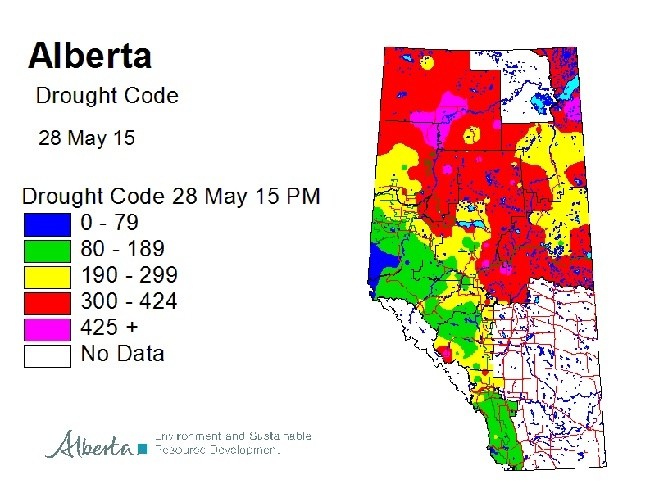 3. Wildfires are currently engulfing huge areas of northern Alberta close to tar sands extraction facilities. With fires raging for more than a week and staff being evacuated, 10 percent of Alberta's tar sands production—about 233,000 barrels a day—is currently offline.
The wildfires themselves won't cause a permanent shut down of mining operations, but they provide dramatic photos that call attention to the destructive nature of tar sands operations. Northeastern Alberta, where most of the tar sands operations are located, has been hard hit by drought in the last 15 years. Currently, most of that area is in the two highest drought categories. That opens up conversations about the connection of drought to climate change and whether tar sands oil, which fuels Alberta's economy, is also sowing the seeds of its destruction.
4. John Podesta, the former Obama White house official who is now Hillary Clinton's campaign manager, told The Guardian that Canada needs to deal with the heavy greenhouse gas emissions produced by tar sands mining, which make the country the world's third largest carbon polluter per capita. While Podesta, like Clinton, would not comment on Keystone XL, he lambasted Canada's weak climate goal.
"I think that there is a C02 premium on oil that is coming out of the oil sands and I think that has to be offset through other policies that they need to implement, or else that is a strategy that is likely to result in excessive emissions," he said.
With Clinton a huge favorite to follow Obama into the White House, that's at least an indication that the thinking in her circles is going against tar sands production, and potentially against green-lighting Keystone XL.
YOU MIGHT ALSO LIKE
Keystone XL Veto Override Fails in Senate
Enbridge, TransCanada Play Dirty to Get Tar Sands Oil Across U.S. Border
Prince William and British naturalist David Attenborough attend converse during the World Economic Forum annual meeting, on January 22 in Davos, Switzerland. Fabrice Cofferini /AFP / Getty Images
Britain's Prince William interviewed famed broadcaster David Attenborough on Tuesday at the World Economic Forum's annual meeting in Switzerland.
During the sit-down, the 92-year-old naturalist advised the world leaders and business elite gathered in Davos this week that we must respect and protect the natural world, adding that the future of its survival—as well as humanity's survival—is in our hands.
Electric vehicle sales took off in 2018, with a record two million units sold around the world, according to a new Deloitte analysis.
What's more, the accounting firm predicts that another 21 million electric cars will be on the road globally over the next decade due to growing market demand for clean transportation, government subsidies, as well as bans on fossil fuel cars.
Teenager Alex Weber and friends collected nearly 40,000 golf balls hit into the ocean from a handful of California golf courses.
Alex Weber /
CC BY-ND
Southwest Greenland had the most consistent ice loss from 2003 to 2012. Eqalugaarsuit, Ostgronland, Greenland on Aug. 1, 2018.
Rob Oo / CC BY 2.0
Greenland is melting about four times faster than it was in 2003, a new study published Monday in the Proceedings of the National Academy of Sciences found, a discovery with frightening implications for the pace and extent of future sea level rise.
"We're going to see faster and faster sea level rise for the foreseeable future," study lead author and Ohio State University geodynamics professor Dr. Michael Bevis said in a press release. "Once you hit that tipping point, the only question is: How severe does it get?"
Finally, some good news about the otherwise terrible partial government shutdown. A federal judge ruled that the Trump administration cannot issue permits to conduct seismic testing during the government impasse.
The Justice Department sought to delay—or stay—a motion filed by a range of coastal cities, businesses and conservation organizations that are suing the Trump administration over offshore oil drilling, Reuters reported. The department argued that it did not have the resources it needed to work on the case due to the shutdown.
Most people have heard of the Amazon, South America's famed rainforest and hub of biological diversity. Less well known, though no less critical, is the Pantanal, the world's largest tropical wetland.
Like the Amazon, the Pantanal is ecologically important and imperiled. Located primarily in Brazil, it also stretches into neighboring Bolivia and Paraguay. Covering an area larger than England at more than 70,000 square miles, the massive wetland provides irreplaceable ecosystem services that include the regulation of floodwaters, nutrient renewal, river flow for navigability, groundwater recharge and carbon sequestration. The wetland also supports the economies of the four South American states it covers.
Demonstrators participate in a protest march over agricultural policy on Jan. 19 in Berlin, Germany. Carsten Koall / Getty Images Europe
By Andrea Germanos
Organizers said 35,000 people marched through the streets of the German capital on Saturday to say they're "fed up" with industrial agriculture and call for a transformation to a system that instead supports the welfare of the environment, animals and rural farmers.

The fire that erupted after a pipeline explosion in Mexico Friday. FRANCISCO VILLEDA / AFP / Getty Images
By Patrick Rogers
If you have ever considered making the switch to an environmentally friendly electric vehicle, don't drag your feet. Though EV prices are falling, and states are unveiling more and more public charging stations and plug-in-ready parking spots, the federal government is doing everything it can to slam the brakes on our progress away from gas-burning internal combustion engines. President Trump, likely pressured by his allies in the fossil fuel industry, has threatened to end the federal tax credits that have already helped put hundreds of thousands of EVs on the road—a move bound to harm not only our environment but our economy, too. After all, the manufacturing and sale of EVs, hybrids, and plug-in hybrids supported 197,000 jobs in 2017, according to the most recent U.S. Energy and Employment Report.