This website uses cookies to ensure you get the best experience while browsing it. By clicking 'Got It' you're accepting these terms.
21 of the Most Outrageously Cool Chicken Coops (Which Is Your Favorite?)
Nov. 09, 2015 01:34PM EST
Food
A chicken coop is a place where a chicken spends much of its time. It's a place of protection and housing but for proud humans, it's also a place to show off their love and character as caretakers of the traditional bird.
1. New Orleans Style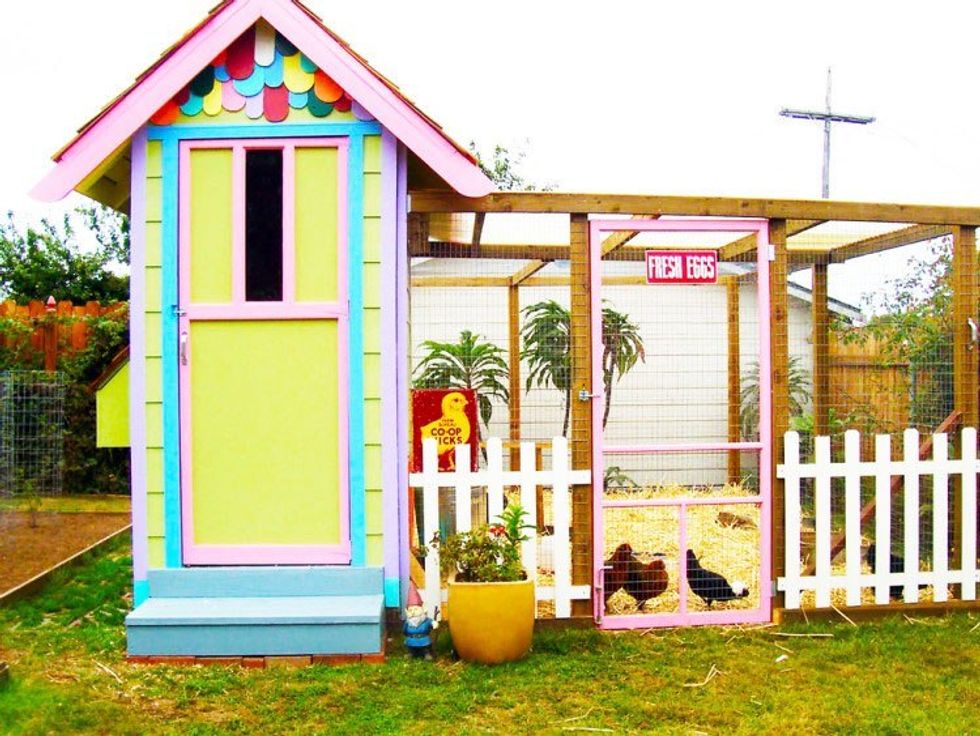 Photo credit: Kootation.com
Bright colors and southern charm.
2. Beer Shingles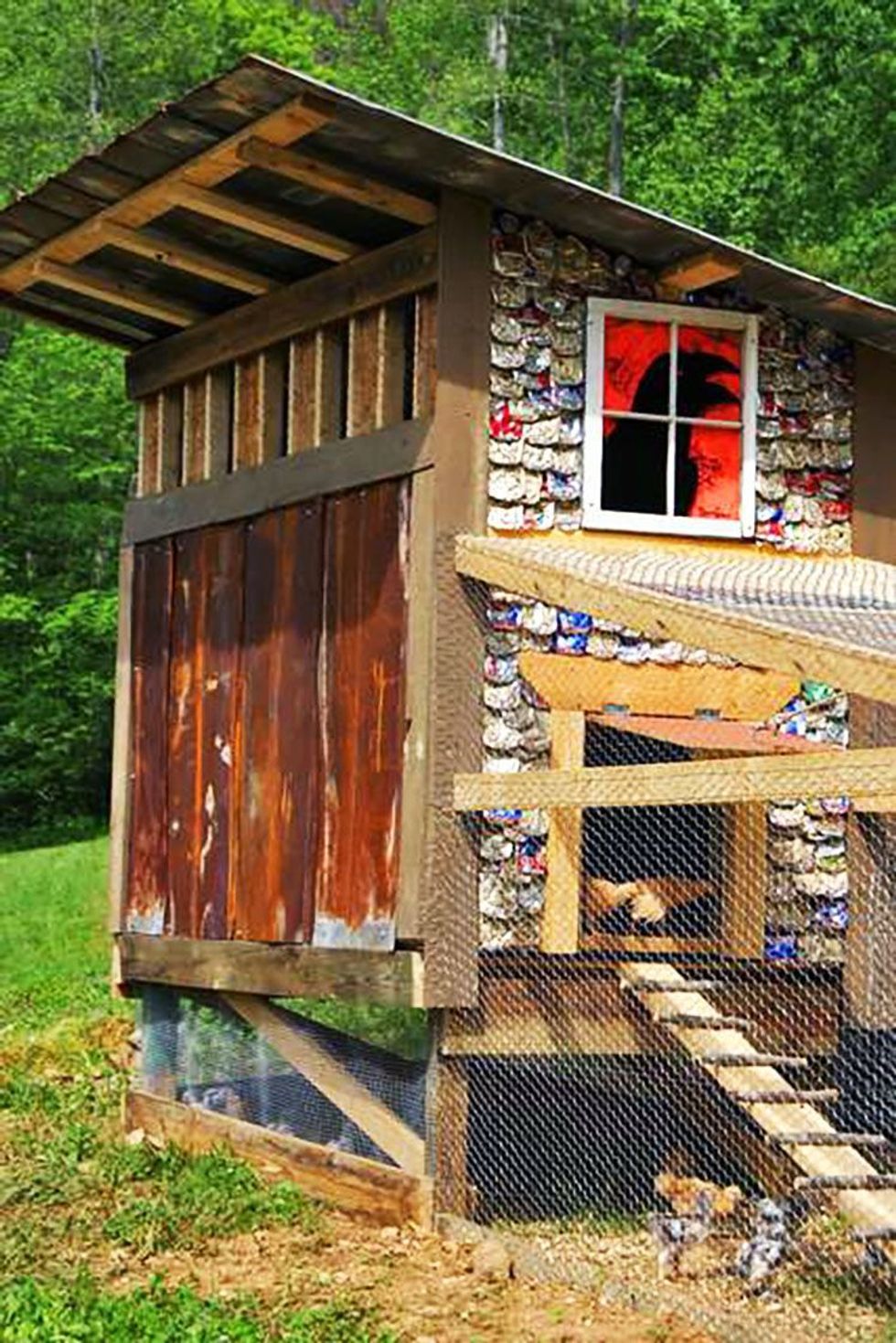 Photo credit: New Orleans Food & Farm Network
Beer shingles prove to be the perfect compliment to a chicken coop. Who would have guessed!
3. The Chicken Coop Cottage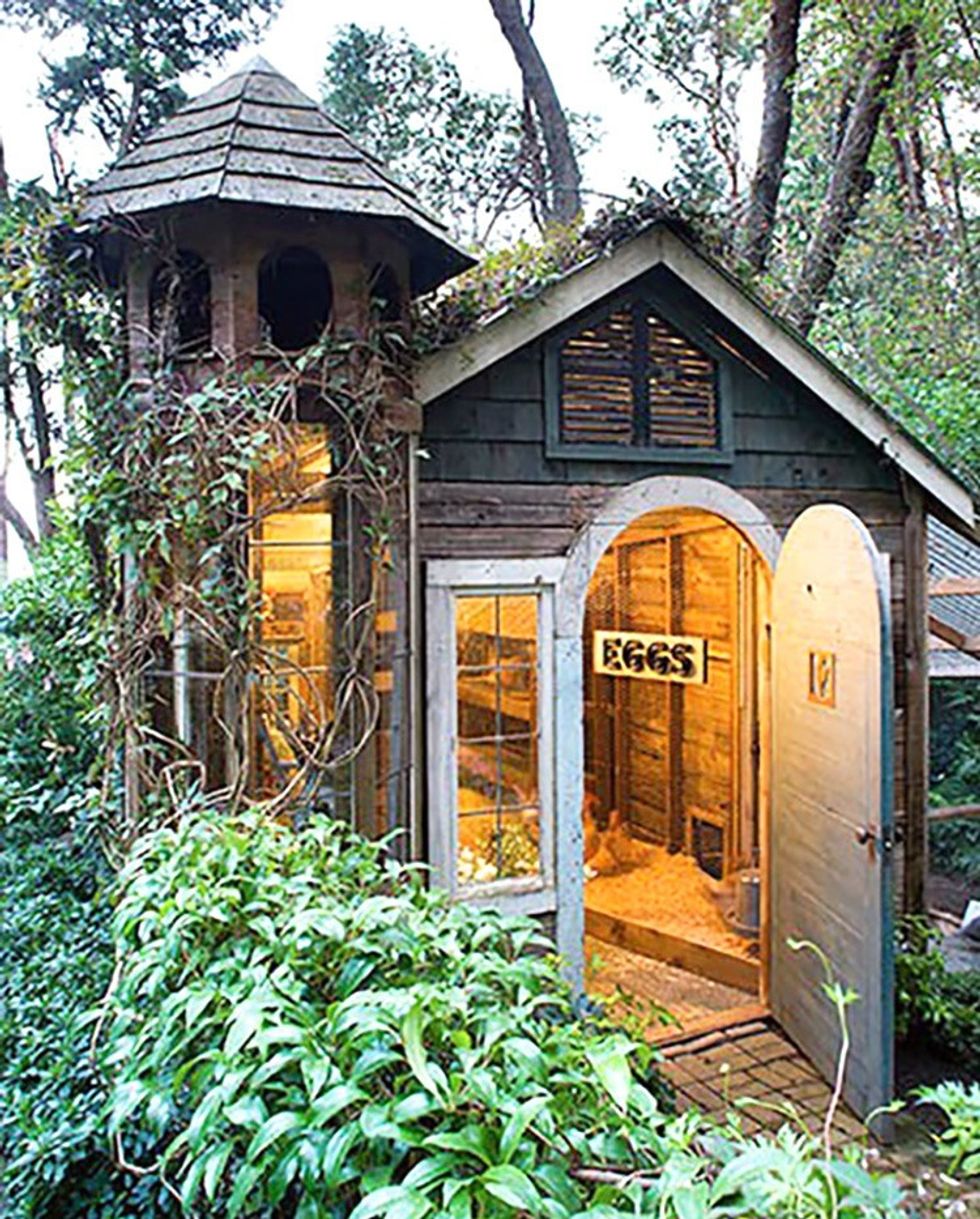 Photo credit: Mom Caster
When you need to get away for a few days, visit the chicken coop cottage.
4. A Cob Chicken Coop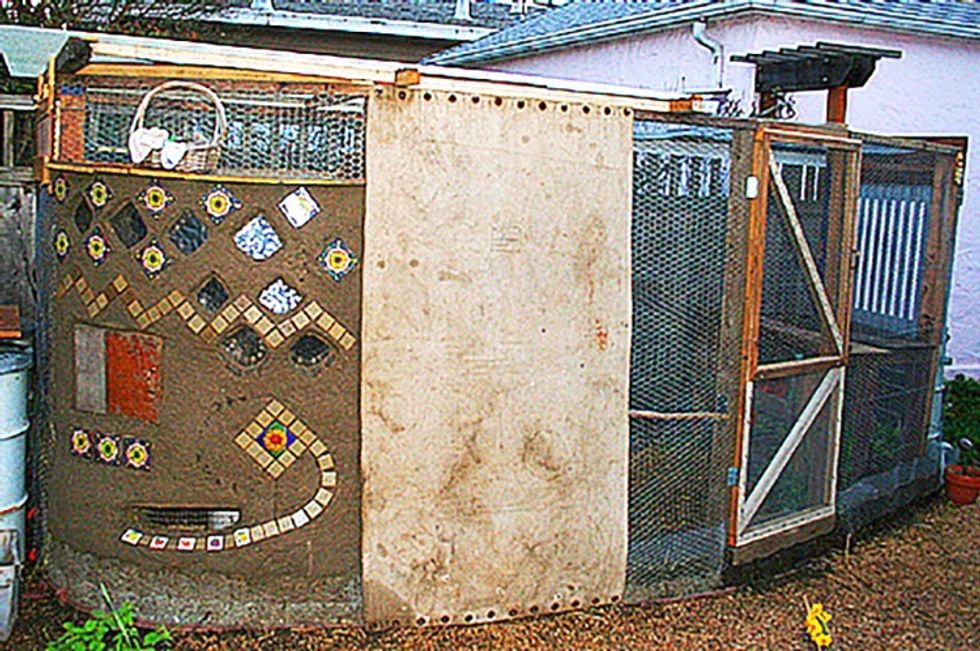 Photo credit: The City Chicken
Cobb is an English housing made from straw, clay and sand. These sustainable materials are complimented by colorful tiles, which make this coop unique.
5. This Chicken Coop Shines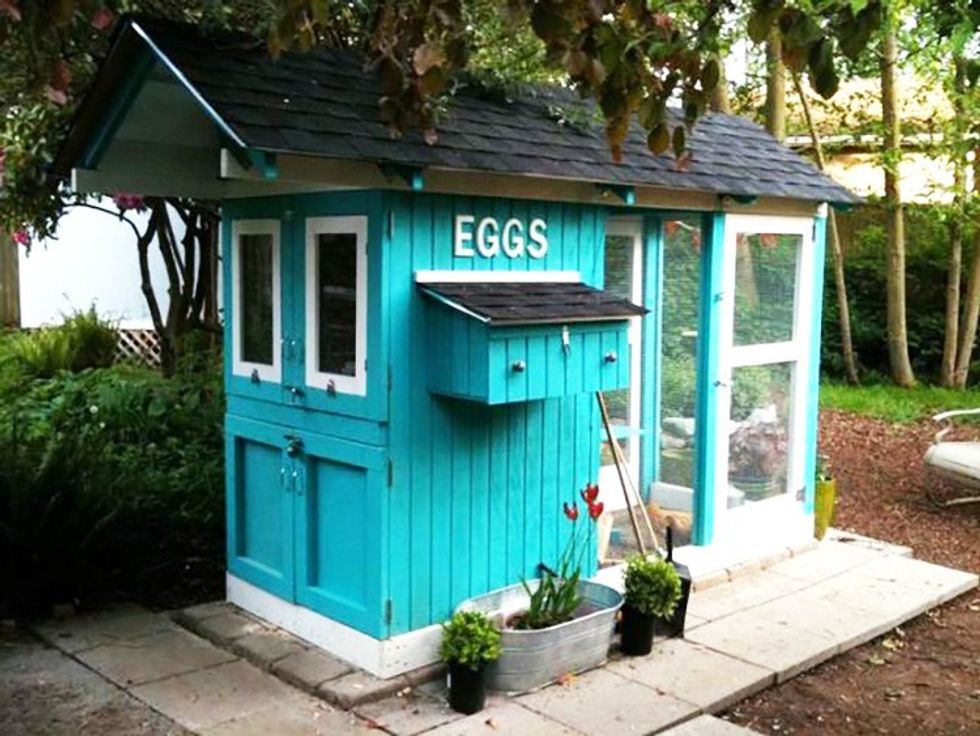 Photo credit: Tattood Housewife
6. Hobbit Style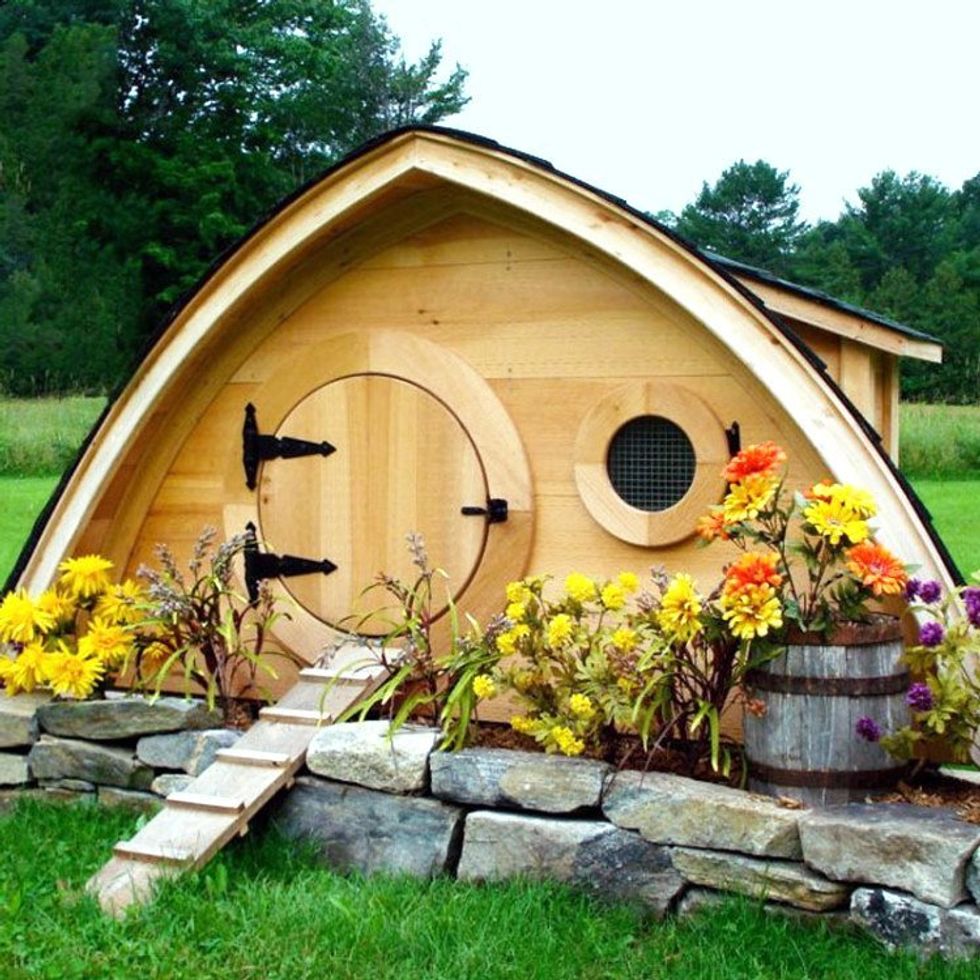 Photo credit: Avcesar.com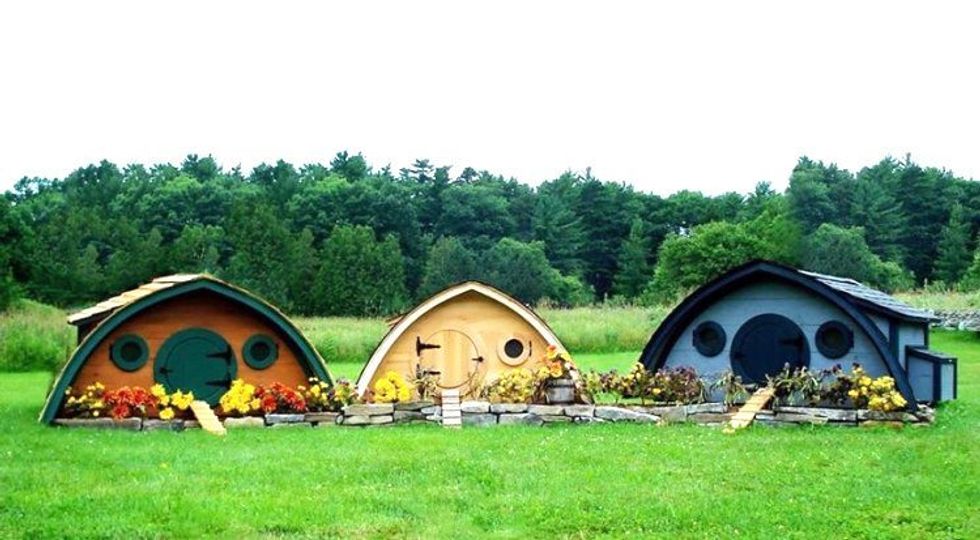 Photo credit: Avcesar.com
7. Beware of the Boston Terrier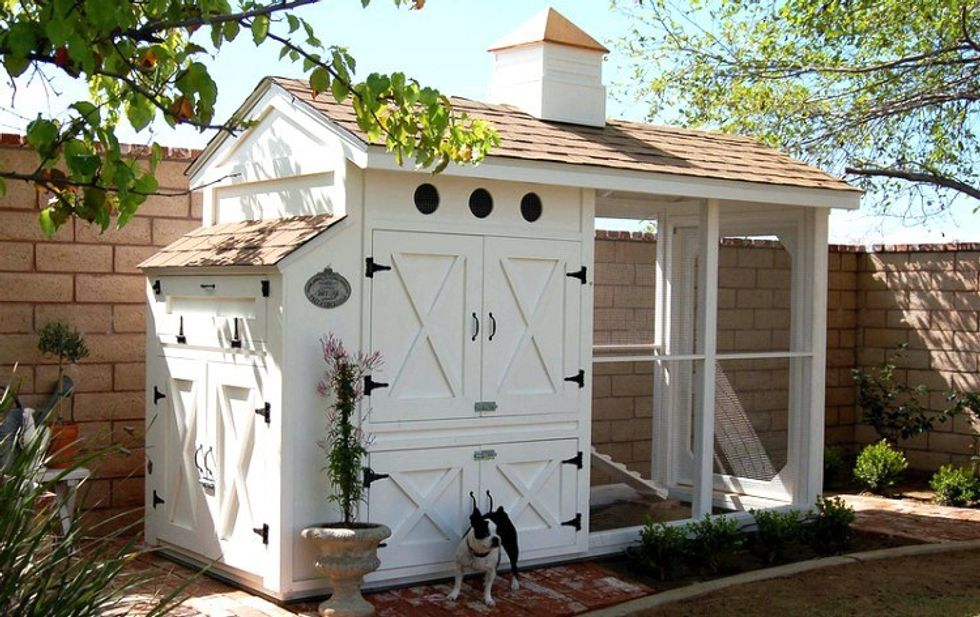 Photo credit: Heatherbullard.com
8. The Schoolhouse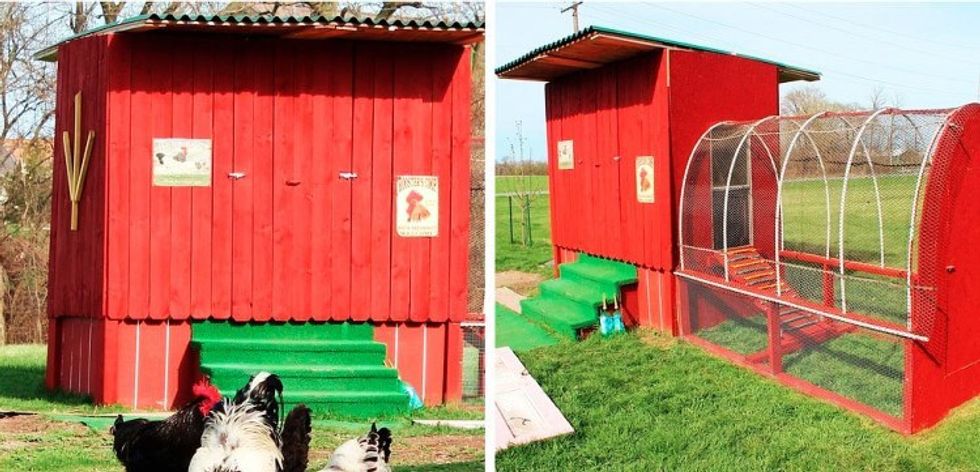 Photo credit: Megalatte458.tumblr.com
9. For Hipsters, By Hipsters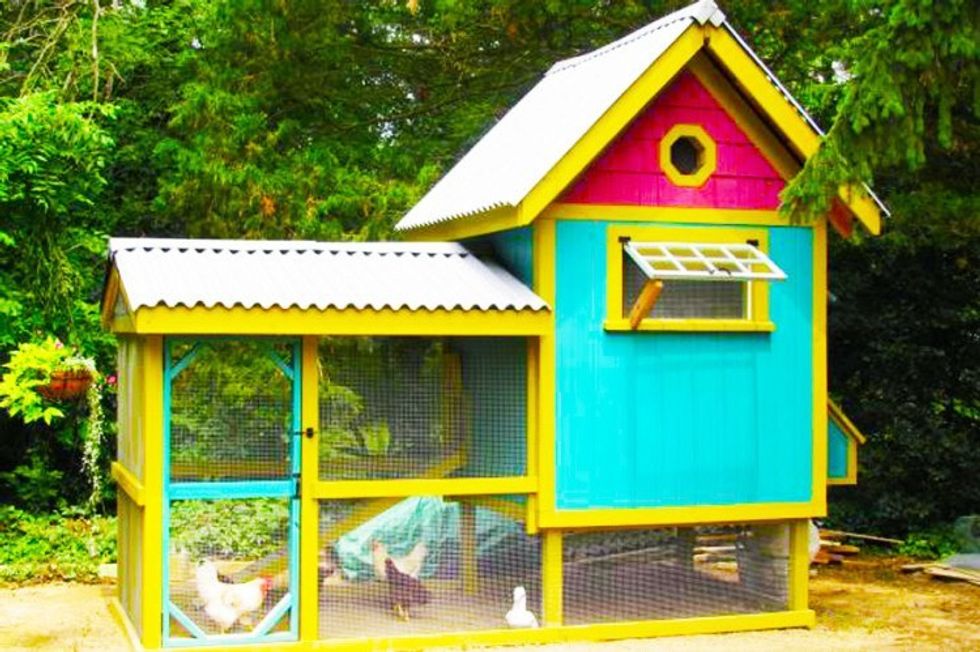 Photo credit: Garnizé Galinheiro
We decided to give this a "hipster" label. It could have easily been designed by folks in their retirement years, but they can be hipsters too.
10. Enchanted Fairy Tale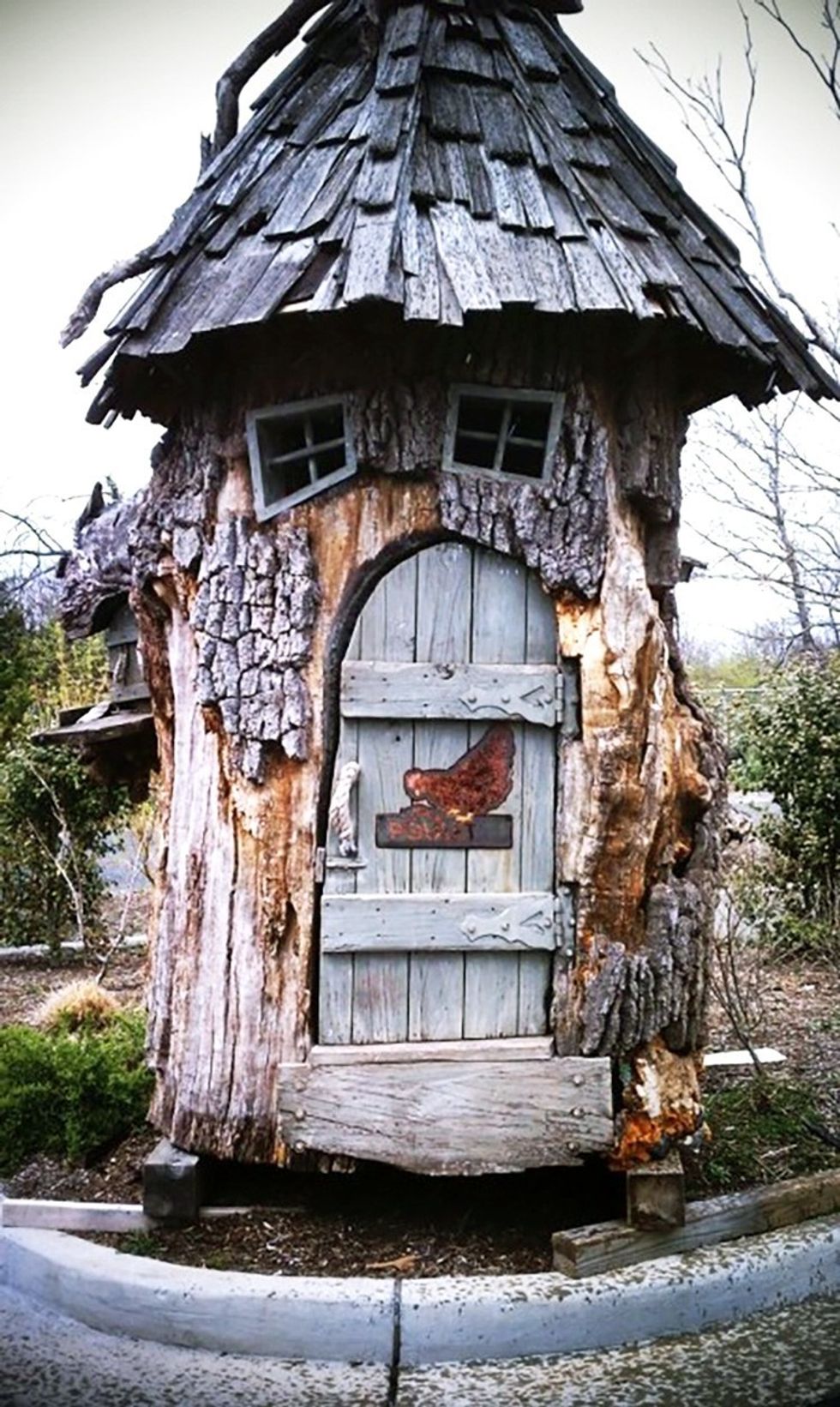 Photo credit: Rebecca64 / Flickr
There is so much to love about this log transformed into a chicken coop.
11. Wedding Home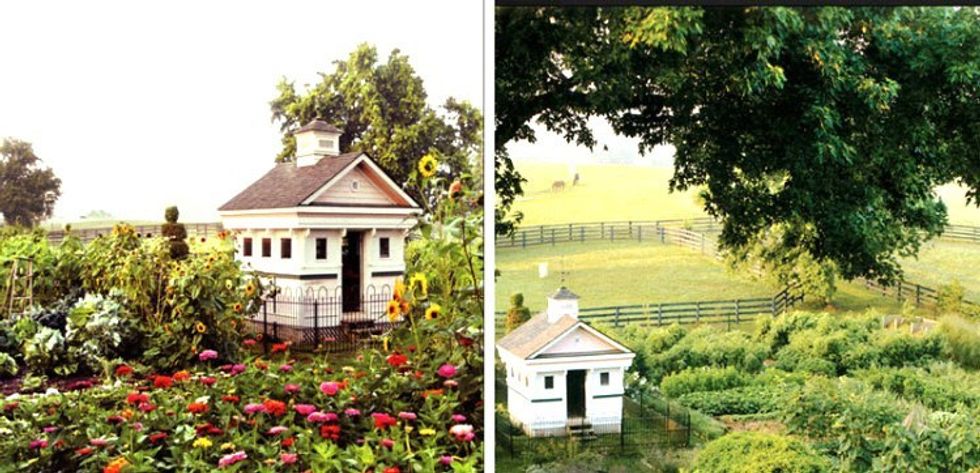 Photo credit: Cbakerphoto.blogspot.com
Here comes the bride, all dressed in feathers.
12. Pottery-Barn Inspired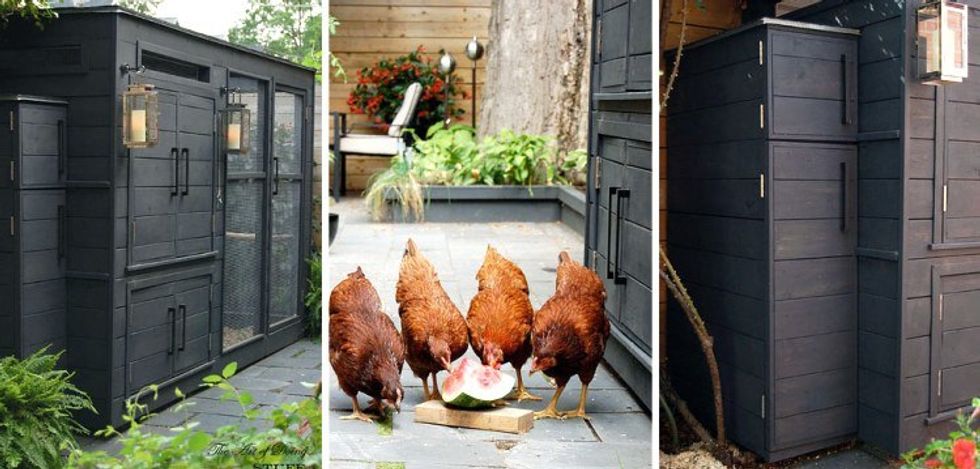 Photo credit: Theartofdoingstuff.com
13. Victorian Style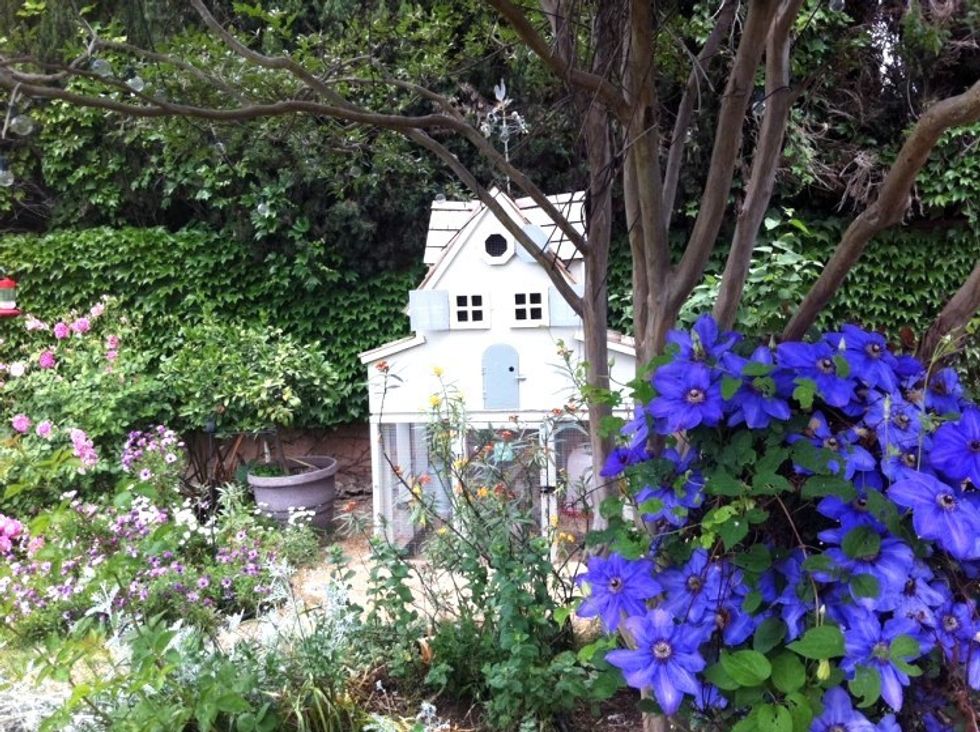 Photo credit: Vintagegardengal.com
14. Rocket Ship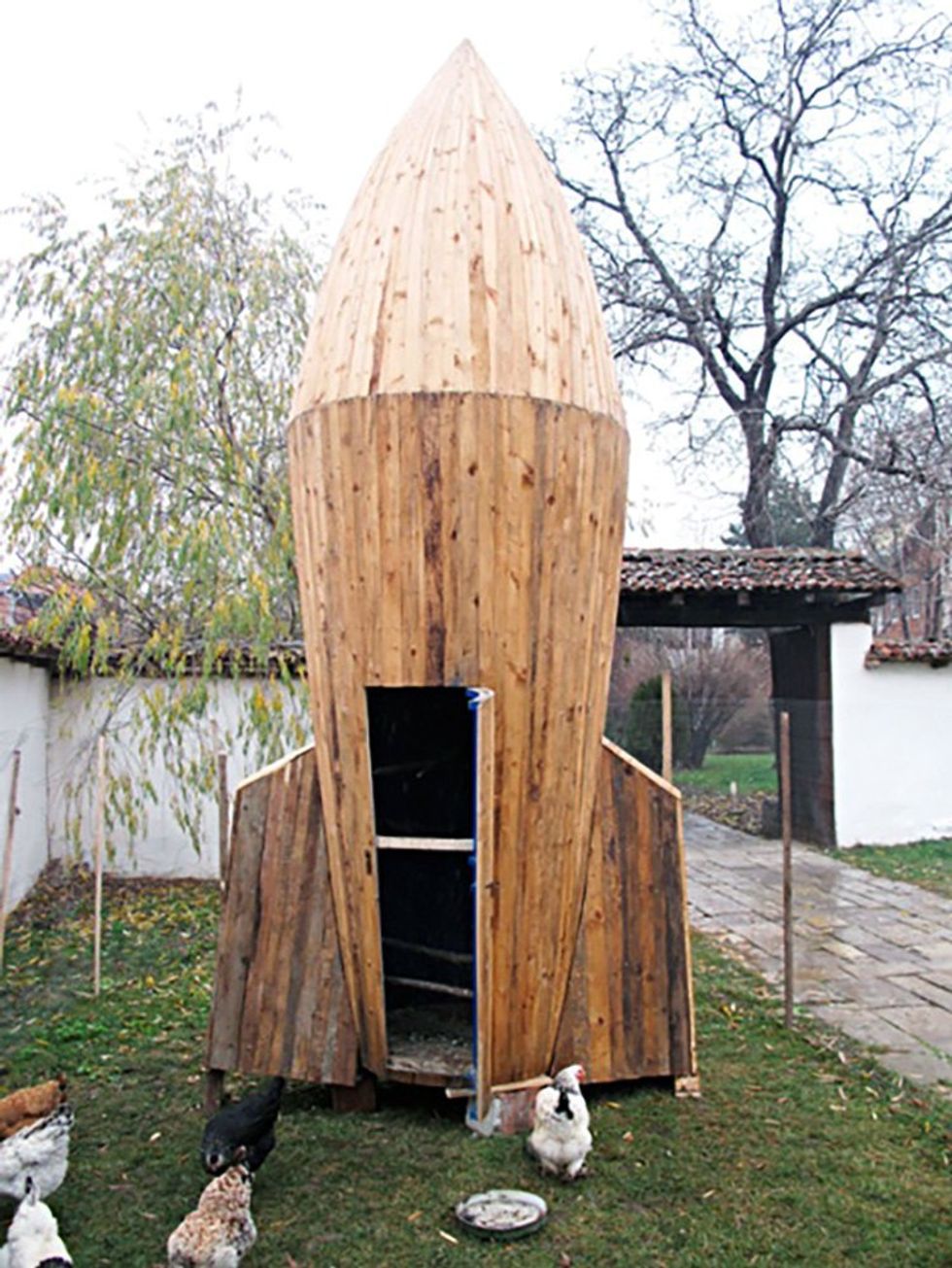 Photo credit: The Poultry Guide
It started with an idea; it ended with a rocket ship chicken coop.
15. Upcycle Reuse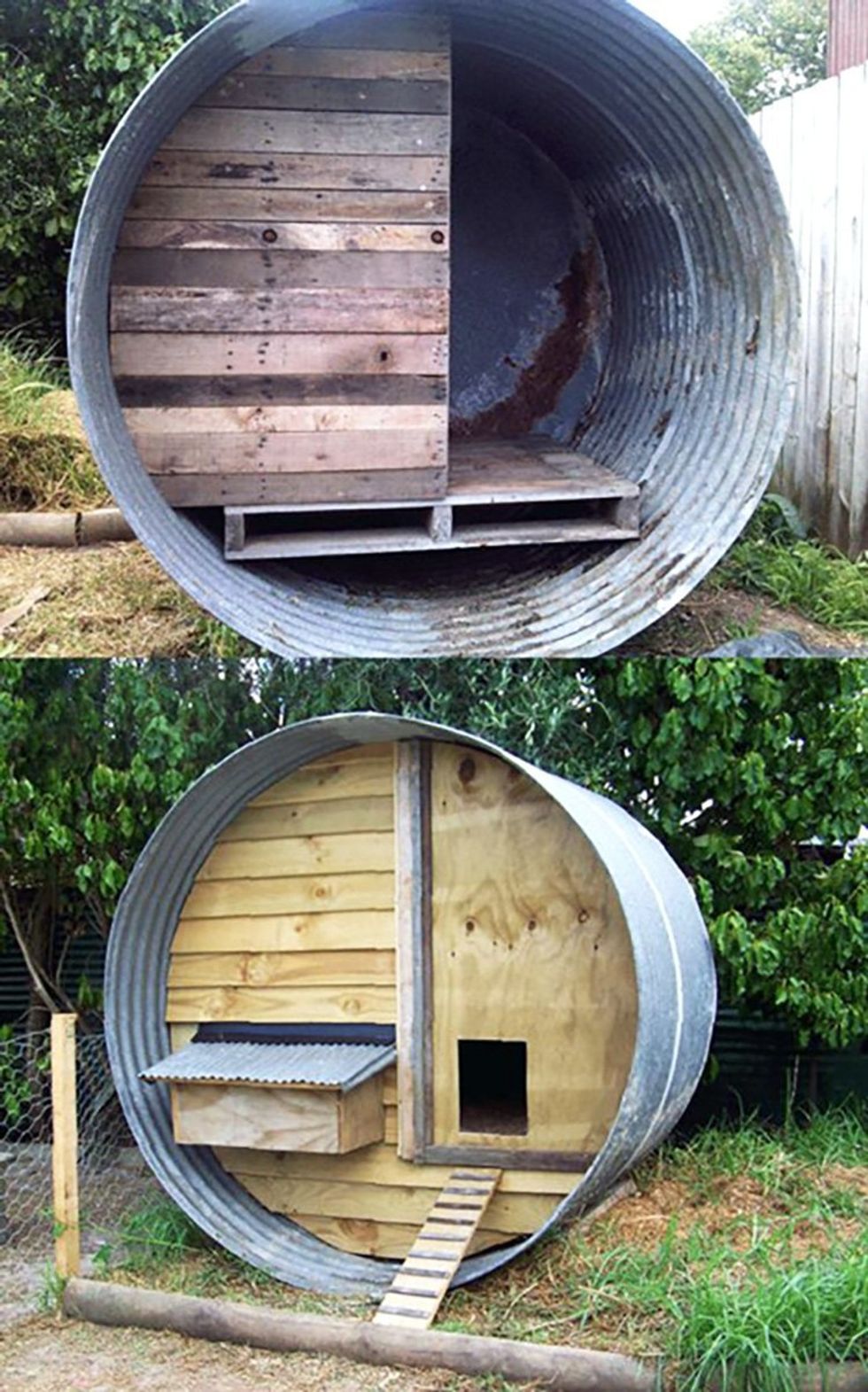 Photo credit: Recycle Art
Another way to reuse.
16. VW BUG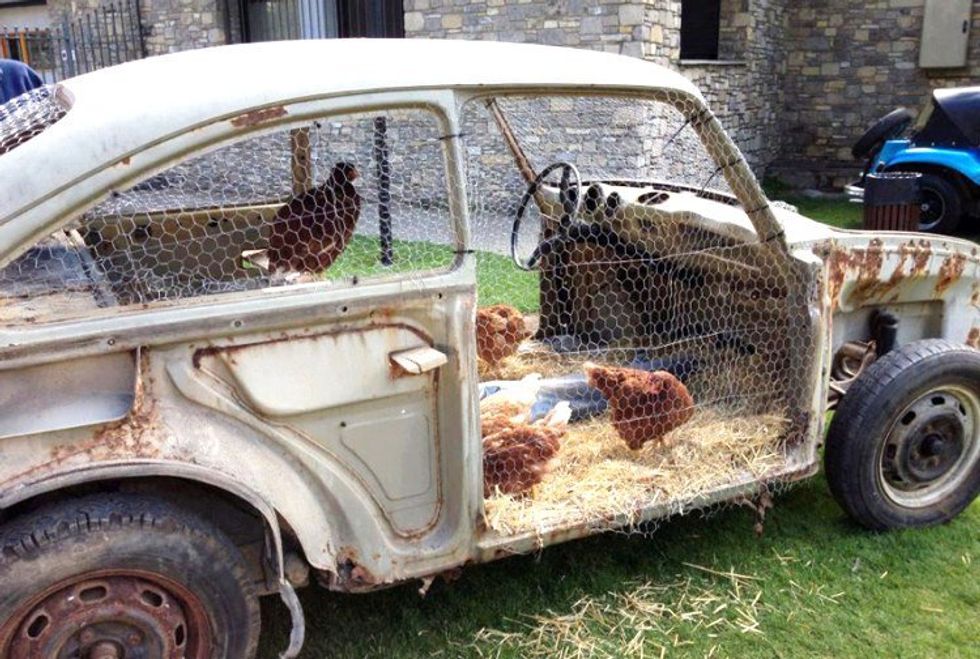 Photo credit: TreeHugger
This classic car is oozing with character.
17. The Chill Room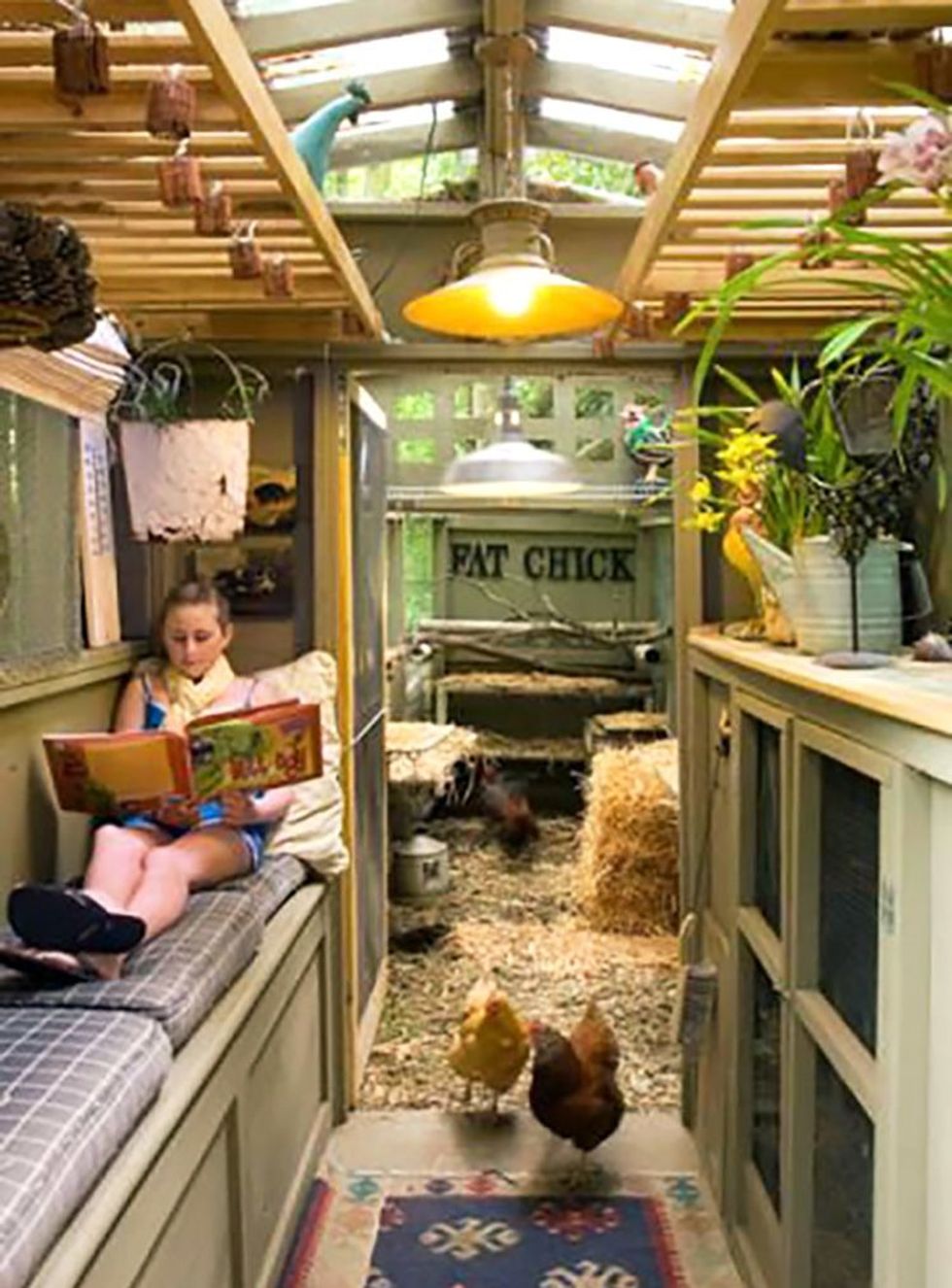 Photo credit: Living the Country Life
Because sometimes you want to read a book in the chicken room.
18. Cupola Dome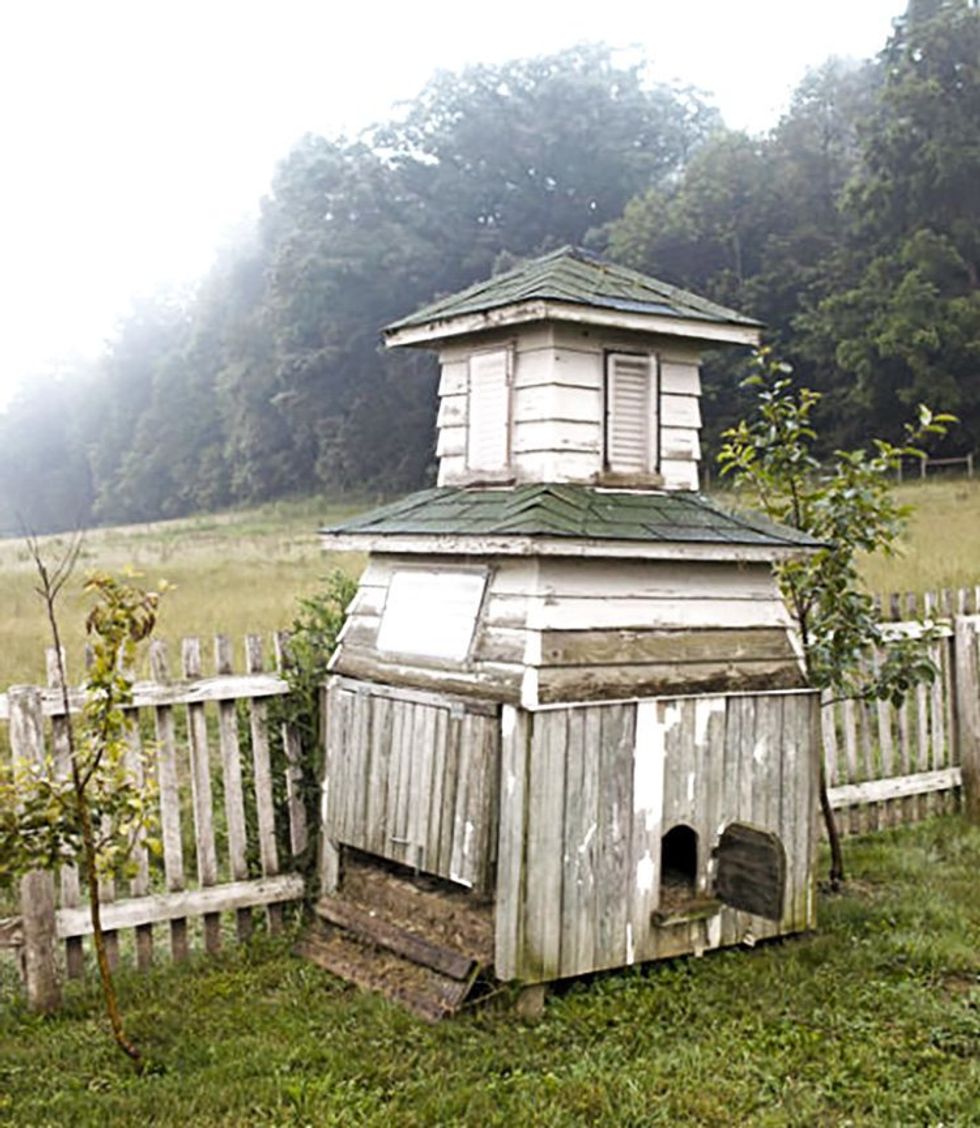 Photo credit: Max Kim-Bee
The best reuse of a cupola … ever!
19. Country Western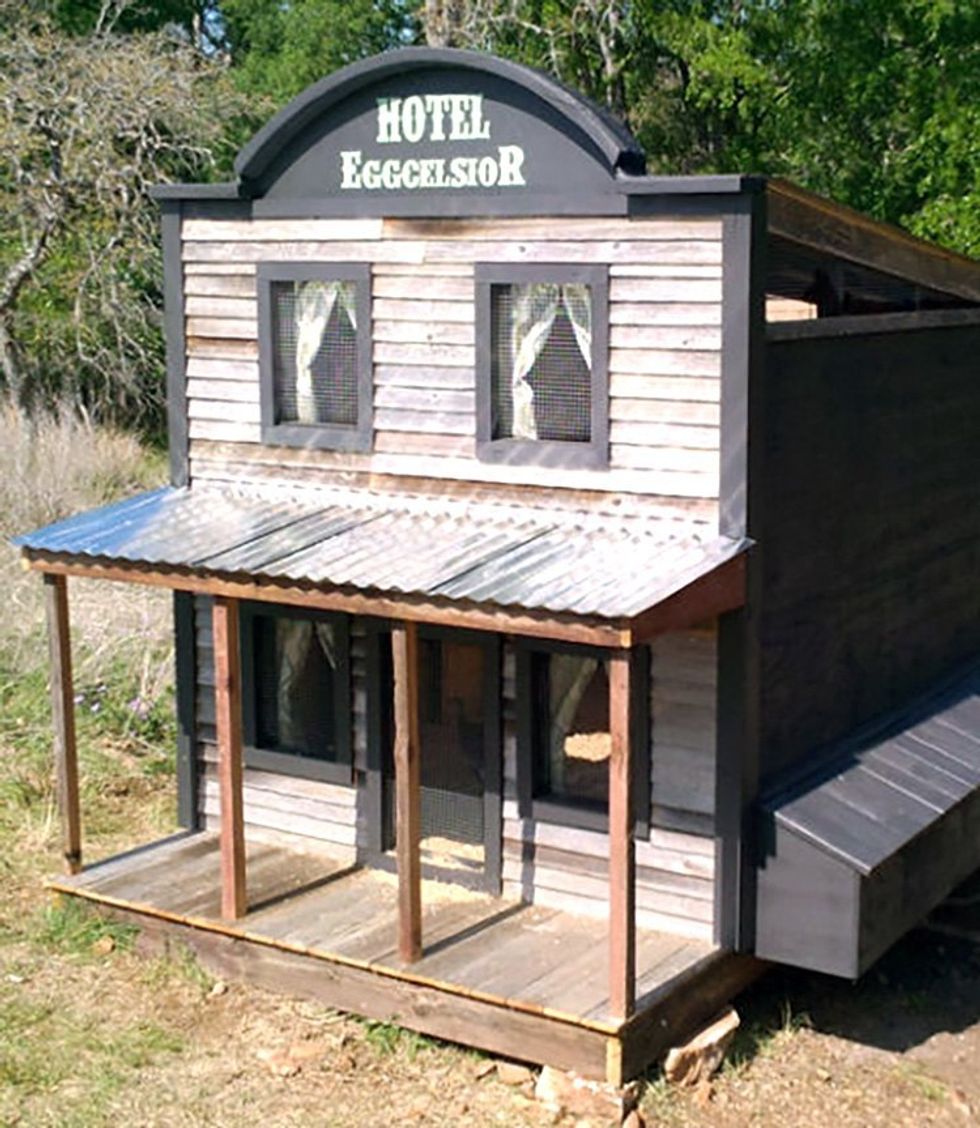 Photo credit: Backyard Chickens
20. The Church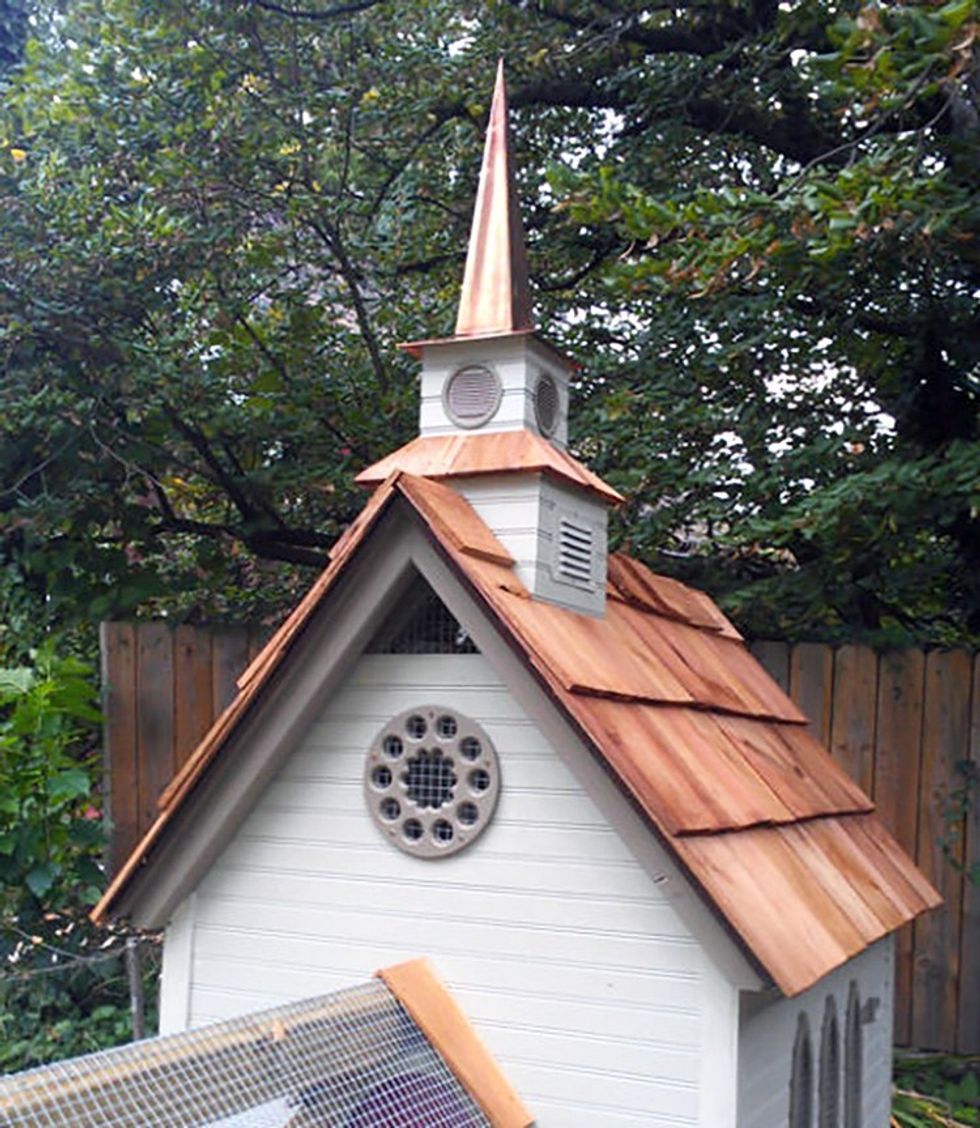 Photo credit: Todd Leach / Backyard Chickens
21. Living Room Furniture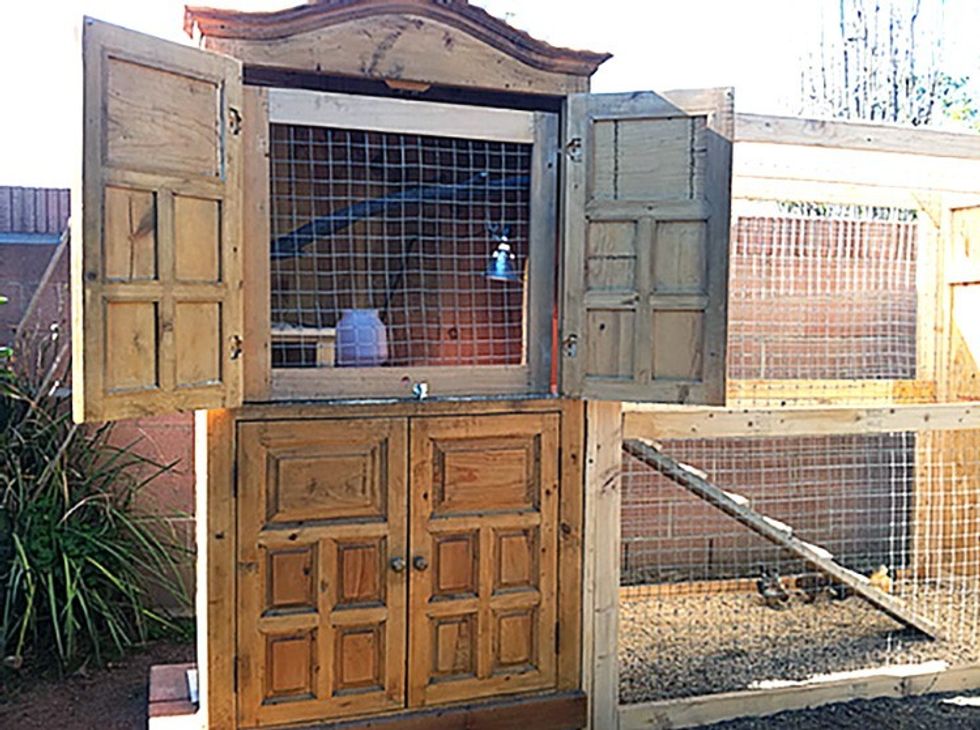 Photo credit: The City Chicken
Remember, taking proper care of chickens requires time, effort and personality. If you want to eat eggs that are the most nutritious and wish to eat from a source you know is reliable, research first to find out if you are that source. Oh ... and remember to let them roam free.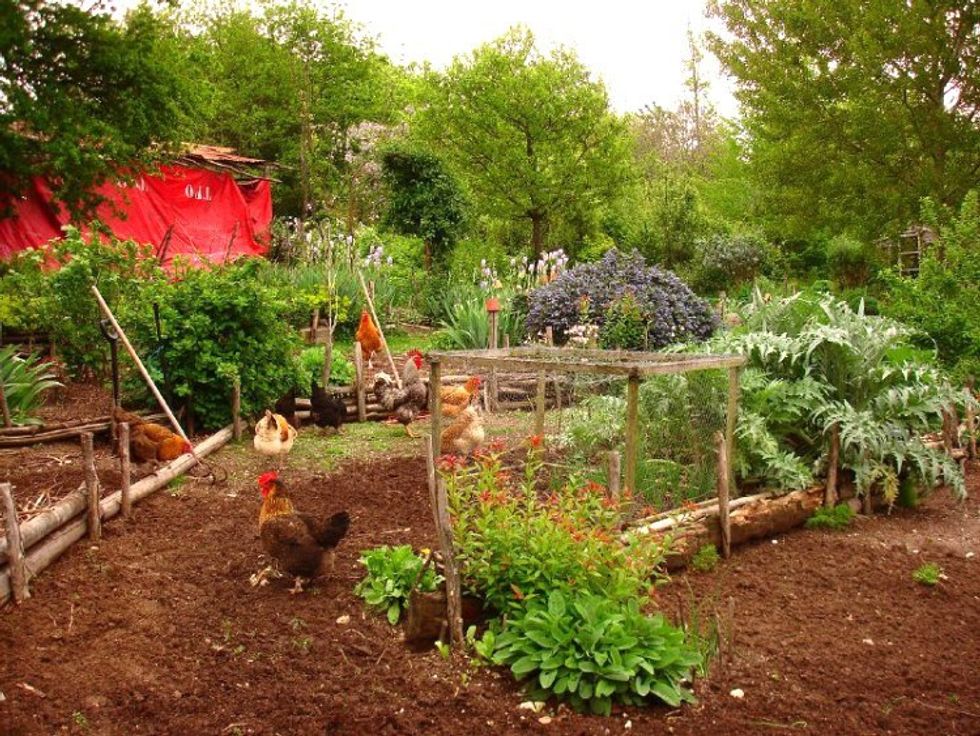 Photo credit: HobbyFarms
YOU MIGHT ALSO LIKE
Indoor Veggie Garden Lets You Grow Your Own Food Right in Your Kitchen
Why Eating Eggs Helps You Lose Weight
Camper You Pull With Your Bike Turns the World Into Your Backyard
It's Official: Jon and Tracey Stewart Convert 12-Acre Farm to Animal Sanctuary
EcoWatch Daily Newsletter
A new report spotlights a U.N. estimate that at least 275 million people rely on healthy coral reefs. A sea turtle near the Heron Island in the Great Barrier Reef is seen above. THE OCEAN AGENCY / XL CATLIN SEAVIEW SURVEY
In a new report about how the world's coral reefs face "the combined threats of climate change, pollution, and overfishing" — endangering the future of marine biodiversity — a London-based nonprofit calls for greater global efforts to end the climate crisis and ensure the survival of these vital underwater ecosystems.
Half of the extracted resources used were sand, clay, gravel and cement, seen above, for building, along with the other minerals that produce fertilizer. Cavan Images / Cavan / Getty Images
The world is using up more and more resources and global recycling is falling. That's the grim takeaway from a new report by the Circle Economy think tank, which found that the world used up more than 110 billion tons, or 100.6 billion metric tons, of natural resources, as Agence France-Presse (AFP) reported.
By Gero Rueter
Heating with coal, oil and natural gas accounts for around a quarter of global greenhouse gas emissions. But that's something we can change, says Wolfgang Feist, founder of the Passive House Institute in the western German city of Darmstadt.

By George Citroner
Recent research finds that official government figures may be underestimating drug deaths by half.
Researchers estimate that 142,000 people died due to drug use in 2016.
Drug use decreases life expectancy after age 15 by 1.4 years for men and by just under 1 year for women, on average.
Government records may be severely underreporting how many Americans die from drug use, according to a new study by researchers from the University of Pennsylvania and Georgetown University.
Water coolers in front of shut-off water fountains at Center School in Stow, MA on Sept. 4, 2019 after elevated levels of PFAS were found in the water. David L. Ryan / The Boston Globe via Getty Images
In a new nationwide assessment of drinking water systems, the Environmental Working Group found that toxic fluorinated chemicals known as PFAS are far more prevalent than previously thought.