This website uses cookies to ensure you get the best experience while browsing it. By clicking 'Got It' you're accepting these terms.
19 Prebiotic Foods That Should Be a Part of a Healthy Diet
Jun. 11, 2016 09:25AM EST
Prebiotics are types of dietary fiber that feed the friendly bacteria in your gut. This helps the gut bacteria produce nutrients for your colon cells and leads to a healthier digestive system (1).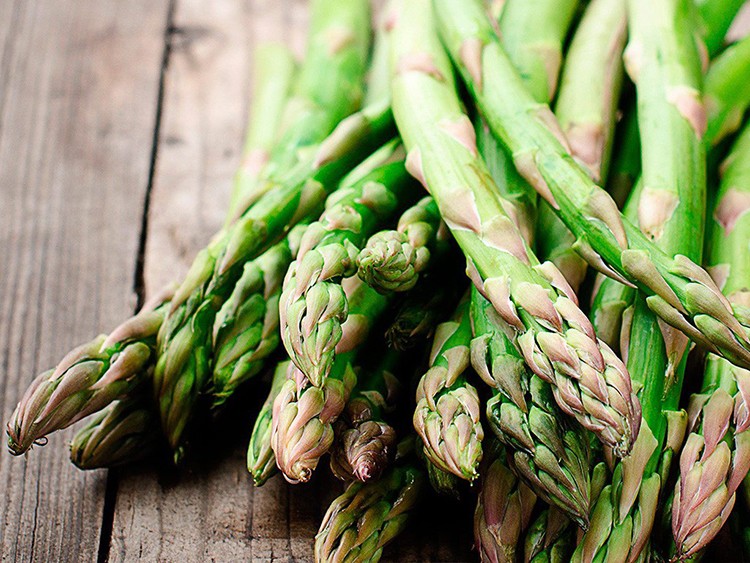 Some of these nutrients include short-chain fatty acids like butyrate, acetate and propionate (2).
These fatty acids can also be absorbed into the bloodstream and improve metabolic health (2).
However, prebiotics should not be confused with probiotics. For more, read this article that explains the differences.
Here are 19 healthy prebiotic foods:
1. Chicory Root
Chicory root is popular for its coffee-like flavor. It's also a great source of prebiotics.
Approximately 47 percent of chicory root fiber comes from the prebiotic fiber inulin.
The inulin in chicory root nourishes the gut bacteria, improves digestion and helps relieve constipation (3, 4).
It can also help increase bile production, which improves fat digestion (5).
Additionally, chicory root is high in antioxidant compounds that protect the liver from oxidative damage (6).
Bottom Line: Chicory root is often used as a caffeine-free replacement for coffee. Its inulin fiber promotes gut bacteria, reduces constipation and helps break down fat.
2. Dandelion Greens
Dandelion greens can be used in salads and are a great source of fiber.
They contain 4 grams of fiber per 100-gram serving. A high portion of this fiber comes from inulin (7).
The inulin fiber in dandelion greens reduces constipation, increases friendly bacteria in the gut and boosts the immune system (8).
Dandelion greens are also known for their diuretic, anti-inflammatory, antioxidant, anti-cancer and cholesterol-lowering effects (9, 10, 11, 12).
Bottom Line: Dandelion greens are a great fiber-rich substitute for greens in your salad. They increase the friendly bacteria in your gut, reduce constipation and boost your immune system.
3. Jerusalem Artichoke
The Jerusalem artichoke, also known as the "earth apple," has great health benefits.
It provides about 2 grams of dietary fiber per 100 grams, 76 percent of which comes from inulin (13).
Jerusalem artichokes have been shown to increase the friendly bacteria in the colon even better than chicory root (14).
Additionally, they help strengthen the immune system and prevent certain metabolic disorders (15, 16).
The Jerusalem artichoke is also high in thiamine and potassium. These can help your nervous system and promote proper muscle function (13).
Bottom Line: Jerusalem artichoke can be eaten cooked or raw. It helps boost your immune system and prevent metabolic disease.
4. Garlic
Garlic is an incredibly tasty herb linked to various health benefits.
About 11 percent of garlic's fiber content comes from inulin and 6 percent from a sweet, naturally occurring prebiotic called fructooligosaccharides (FOS).
Garlic acts as a prebiotic by promoting the growth of beneficial Bifidobacteria in the gut. It also prevents disease-promoting bacteria from growing (17).
Garlic extract may be effective for reducing the risk of heart disease and has shown antioxidant, anti-cancer and antimicrobial effects. It may also have benefits against asthma (18, 19, 20).
Bottom Line: Garlic gives great flavor to your foods and provides you with prebiotic benefits. It has been shown to help promote good bacteria and prevent harmful bacteria from growing.
5. Onions
Onions are a very tasty and versatile vegetable linked to various health benefits.
Similar to garlic, inulin accounts for 10 percent of the total fiber content of onions, while FOS makes up around 6 percent (21, 22).
FOS strengthens gut flora, helps with fat breakdown and boosts the immune system by increasing nitric oxide production in cells (21, 23, 24).
Onions are also rich in the flavonoid quercetin, which gives onions antioxidant and anticancer properties.
Furthermore, onions have antibiotic properties and may provide benefits for the cardiovascular system (20, 25).
Bottom Line: Onions are rich in inulin and FOS, which can help boost your immune system, provide fuel for your gut bacteria and improve digestion.
6. Leeks
Leeks come from the same family as onions and garlic and offer similar health benefits.
Leeks contain up to 16 percent inulin fiber (22).
Thanks to their inulin content, leeks promote healthy gut bacteria and help in the breakdown of fat (24).
Leeks are also high in flavonoids, which support your body's response to oxidative stress (26).
Furthermore, leeks contain a high amount of vitamin K. A 100-gram serving provides about 52 percent of the RDI, which provides benefits for the heart and bones (27).
Bottom Line: Leeks are often used in cooking for their distinct flavor. They are high in prebiotic inulin fiber and vitamin K.
7. Asparagus
Asparagus is a popular vegetable and another great source of prebiotics.
The inulin content may be around 2-3 grams per 100-gram (3.5-oz) serving.
Asparagus has been shown to promote friendly bacteria in the gut and has been linked to the prevention of certain cancers (28).
The combination of fiber and antioxidants in asparagus also appears to provide anti-inflammatory benefits (29).
A 100-gram (3.5-oz) serving of asparagus also contains about 2 grams of protein.
Bottom Line: Asparagus is a spring vegetable rich in prebiotic fiber and antioxidants. It promotes healthy gut bacteria and may help prevent certain cancers.
8. Bananas
Bananas are very popular. They're rich in vitamins, minerals and fiber.
Bananas contain small amounts of inulin.
Unripe (green) bananas are also high in resistant starch, which has prebiotic effects.
The prebiotic fiber in bananas has been shown to increase healthy gut bacteria and reduce bloating (2, 30, 31).
Bottom Line: Bananas are rich in fiber. They're also great at promoting healthy gut bacteria and reducing bloating.
9. Barley
Barley is a popular cereal grain and is used to make beer. It contains 3–8 grams of beta-glucan per 100-gram serving.
Beta-glucan is a prebiotic fiber that promotes the growth of friendly bacteria in the digestive tract (32, 33, 34).
The beta-glucan in barley has also been shown to lower total and LDL cholesterol and may also help lower blood sugar levels (35, 36, 37, 38).
Furthermore, barley is rich in selenium. This helps with thyroid function, provides antioxidant benefits and boosts the immune system (39, 40).
Bottom Line: Barley is high in beta-glucan fiber, which promotes healthy bacteria in the gut. It also seems to lower cholesterol and blood sugar levels.
10. Oats
Whole oats are a very healthy grain with prebiotic benefits. They contain large amounts of beta-glucan fiber, as well as some resistant starch.
Beta-glucan from oats has been linked to healthy gut bacteria, lower LDL cholesterol, better blood sugar control and reduced cancer risk (41, 42, 43, 44, 45).
Furthermore, it has been shown to slow digestion and help control appetite (46, 47).
Oats also offer antioxidant and anti-inflammatory protection due to their phenolic acid content (48, 49).
Bottom Line: Whole oats are a grain rich in beta-glucan fiber. They increase healthy gut bacteria, improve blood sugar control and may reduce cancer risk.
11. Apples
Apples are a delicious fruit. Pectin accounts for approximately 50 percent of an apple's total fiber content.
The pectin in apples has prebiotic benefits. It increases butyrate, a short-chain fatty acid that feeds the beneficial gut bacteria and decreases the population of harmful bacteria (50, 51).
Apples are also high in polyphenol antioxidants.
Combined, polyphenols and pectin have been linked to improved digestive health and fat metabolism, decreased levels of LDL cholesterol and a reduced risk of various cancers (52, 53, 54, 55, 56).
Apples also have antioxidant and anti-inflammatory properties (56, 57, 58).
Bottom Line: Apples are rich in pectin fiber. Pectin promotes healthy gut bacteria and helps decrease harmful bacteria. It also helps lower cholesterol and reduces cancer risk.
12. Konjac Root
Konjac root, also known as elephant yam, is a tuber often used as a dietary supplement for its health benefits.
This tuber contains 40 percent glucomannan fiber, a highly viscous dietary fiber.
Konjac glucomannan promotes the growth of friendly bacteria in the colon, relieves constipation and boosts your immune system (59, 60).
Glucomannan has also been shown to lower blood cholesterol and help with weight loss, while improving carbohydrate metabolism (61, 62, 63).
You can consume it in the form of foods made with the konjac root, such as shirataki noodles. You can also take glucomannan supplements.
Bottom Line: The glucomannan fiber found in konjac root helps promote friendly bacteria, reduces constipation, boosts the immune system, lowers cholesterol in the blood and helps with weight loss.
13. Cocoa
Cocoa beans are delicious and very healthy.
The breakdown of cocoa beans in the colon produces nitric oxide, which has beneficial effects on the cardiovascular system (64).
Cocoa is also an excellent source of flavanols.
Flavanol-containing cocoa has powerful prebiotic benefits associated with the growth of healthy gut bacteria. It also has benefits for the heart (65, 66, 67, 68).
Bottom Line: Cocoa is a tasty prebiotic food. It contains flavanols that increase healthy gut bacteria, lower cholesterol and improve heart health.
14. Burdock Root
Burdock root is commonly used in Japan and has proven health benefits.
It contains about 4 grams of fiber per 100-gram (3.5-oz) serving and the majority of this is from inulin and FOS.
Inulin and FOS from burdock root have prebiotic properties that can inhibit growth of harmful bacteria in the intestines, promote bowel movements and improve immune function (69).
Burdock root also has antioxidant, anti-inflammatory and blood sugar lowering properties (70, 71, 72, 73).
Bottom Line: Burdock root is widely consumed in Japan. It has been shown to promote healthy bowel movements, inhibit the formation of harmful bacteria in the colon and boost the immune system.
15. Flaxseeds
Flaxseeds are incredibly healthy. They're also a great source of prebiotics.
The fiber content of flaxseeds is 20–40 percent soluble fiber from mucilage gums and 60–80 percent insoluble fiber from cellulose and lignin.
The fiber in flaxseeds promotes healthy gut bacteria, promotes regular bowel movements and reduces the amount of dietary fat you digest and absorb (74, 75).
Because of their content of phenolic antioxidants, flaxseeds also have anti-cancer and antioxidant properties and help regulate blood sugar levels (76, 77).
Bottom Line: The fiber in flaxseeds promotes regular bowel movements, lowers LDL cholesterol and reduces the amount of fat you digest and absorb.
16. Yacon Root
Yacon root is very similar to sweet potatoes and is rich in fiber. It is particularly rich in prebiotic fructooligosaccharides (FOS) and inulin.
The inulin in yacon has been shown to improve gut bacteria, reduce constipation, enhance the immune system, improve mineral absorption and regulate blood fats (78, 79, 80).
Yacon also contains phenolic compounds that give it antioxidant properties (81, 82).
Bottom Line: Yacon root is rich in inulin and FOS. It is great at promoting digestive health, improving mineral absorption, enhancing your immune system and regulating blood fats.
17. Jicama Root
Jicama root is low in calories and high in fiber, including the prebiotic fiber inulin.
Jicama root helps improve digestive health, enhance insulin sensitivity and lower blood sugar levels (83, 84).
Additionally, it is high in vitamin C, which stimulates the immune system to fight illnesses (85).
This plant also offers an excellent balance of all the essential amino acids (86).
Bottom Line: Jicama root is low in calories, but rich in inulin. It can improve your gut bacteria, promote better blood sugar control and provide antioxidant protection.
18. Wheat Bran
Wheat bran is the outer layer of the whole wheat grain. It is an excellent source of prebiotics.
It also contains a special type of fiber made of arabinoxylan oligosaccharides (AXOS).
AXOS fiber represents about 64–69 percent of wheat bran's fiber content.
AXOS fiber from wheat bran has been shown to boost healthy Bifidobacteria in the gut (87, 88, 89).
Wheat bran has also been shown to reduce digestive problems such as flatulence, cramping and abdominal pain (89, 90).
Grains rich in AXOS also have antioxidant and anti-cancer effects (88, 91).
Bottom Line: Wheat bran is rich in AXOS, a type of fiber that has been shown to increase healthy gut bacteria and reduce digestive problems.
19. Seaweed
Seaweed (marine algae) is rarely eaten. However, it is a very potent prebiotic food.
Approximately 50–85 percent of seaweed's fiber content comes from water-soluble fiber (92, 93).
The prebiotic effects of seaweed have been studied in animals but not in humans.
Nonetheless, these studies have shown that seaweed may provide many healthy benefits.
They may enhance the growth of friendly gut bacteria, prevent the growth of disease-causing bacteria, boost immune function and reduce the risk of colon cancer (92).
Seaweed is also rich in antioxidants that have been linked to the prevention of heart attacks and strokes (94).
Bottom Line: Seaweed is a great source of prebiotic fiber. It can increase the population of friendly bacteria, block the growth of harmful bacteria and enhance immune function.
Prebiotics Are Very Important
Prebiotic foods are high in special types of fiber that support digestive health.
They promote the increase of friendly bacteria in the gut, help with various digestive problems and even boost your immune system.
Prebiotic foods have also been shown to improve metabolic health and even help prevent certain diseases.
However, some of the fiber content of these foods may be altered during cooking, so try to consume them raw rather than cooked.
Do yourself and your gut bacteria a favor by eating plenty of these prebiotic foods.
This article was reposted from our media associate Authority Nutrition.
YOU MIGHT ALSO LIKE
14 Easy Ways to Be Sure Your Getting Enough Protein in Your Diet
We Know Apple Cider Vinegar Has Many Health Benefits, But Can It Help You Lose Weight?
Can Low-Carb Diets Mess With Women's Hormones?
EcoWatch Daily Newsletter
Mizina / iStock / Getty Images
Oats are widely regarded as one of the healthiest grains you can eat, as they're packed with many important vitamins, minerals, and fiber.
JPMorgan Chase building in New York City. Ben Sutherland / CC BY 2.0
By Sharon Kelly
A report published Wednesday names the banks that have played the biggest recent role in funding fossil fuel projects, finding that since 2016, immediately following the Paris agreement's adoption, 33 global banks have poured $1.9 trillion into financing climate-changing projects worldwide.
Sriram Madhusoodanan of Corporate Accountability speaking on conflict of interest demand of the People's Demands at a defining action launching the Demands at COP24. Corporate Accountability
By Patti Lynn
2018 was a groundbreaking year in the public conversation about climate change. Last February, The New York Times reported that a record percentage of Americans now believe that climate change is caused by humans, and there was a 20 percentage point rise in "the number of Americans who say they worry 'a great deal' about climate change."
The head of England's Environment Agency has urged people to stop watering their lawns as a climate-induced water shortage looms. Pexels
England faces an "existential threat" if it does not change how it manages its water, the head of the country's Environment Agency warned Tuesday.
Pexels
By Jessica Corbett
A new analysis revealed Tuesday that over the past two decades heat records across the U.S. have been broken twice as often as cold ones—underscoring experts' warnings about the increasingly dangerous consequences of failing to dramatically curb planet-warming emissions.
A flock of parrots in Telegraph Hill, San Francisco.
~dgies / Flickr
By Madison Dapcevich
Ask any resident of San Francisco about the waterfront parrots, and they will surely tell you a story of red-faced conures squawking or dive-bombing between building peaks. Ask a team of researchers from the University of Georgia, however, and they will tell you of a mysterious string of neurological poisonings impacting the naturalized flock for decades.
Fire burns in the North Santiam State Recreational Area on March 19. Oregon Department of Forestry
An early-season wildfire near Lyons, Oregon burned 60 acres and forced dozens of homes to evacuate Tuesday evening, the Oregon Department of Forestry (ODF) said, as KTVZ reported.
The initial cause of the fire was not yet known, but it has been driven by the strong wind and jumped the North Santiam River, The Salem Statesman Journal reported. As of Tuesday night, it threatened around 35 homes and 30 buildings, and was 20 percent contained.
Edwin Hardeman is the plaintiff in the first U.S. federal trial claiming that Roundup causes cancer. NOAH BERGER / AFP / Getty Images
A second U.S. jury has ruled that Roundup causes cancer.
The unanimous verdict was announced Tuesday in San Francisco in the first federal case to be brought against Monsanto, now owned by Bayer, alleging that repeated use of the company's glyphosate-containing weedkiller caused the plaintiff's cancer. Seventy-year-old Edwin Hardeman of Santa Rosa, California said he used Roundup for almost 30 years on his properties before developing non-Hodgkin's lymphoma.
The decision comes less than a year after a jury awarded $289 million to Bay-area groundskeeper Dewayne Johnson over similar claims. The amount was later reduced to $78 million.
"Today's verdict reinforces what another jury found last year, and what scientists with the state of California and the World Health Organization have concluded: Glyphosate causes cancer in people," Environmental Working Group President Ken Cook said in a statement. "As similar lawsuits mount, the evidence will grow that Roundup is not safe, and that the company has tried to cover it up."
Judge Vince Chhabria has split Hardeman's trial into two phases. The first, decided Tuesday, focused exclusively on whether or not Roundup use caused the plaintiff's cancer. The second, to begin Wednesday, will assess if Bayer is liable for damages.

"We are disappointed with the jury's initial decision, but we continue to believe firmly that the science confirms glyphosate-based herbicides do not cause cancer," Bayer spokesman Dan Childs said in a statement reported by The Guardian. "We are confident the evidence in phase two will show that Monsanto's conduct has been appropriate and the company should not be liable for Mr. Hardeman's cancer."
Some legal experts said that Chhabria's decision to split the trial was beneficial to Bayer, Reuters reported. The company had complained that the jury in Johnson's case had been distracted by the lawyers' claims that Monsanto had sought to mislead scientists and the public about Roundup's safety.

However, a remark made by Chhabria during the trial and reported by The Guardian was blatantly critical of the company.
"Although the evidence that Roundup causes cancer is quite equivocal, there is strong evidence from which a jury could conclude that Monsanto does not particularly care whether its product is in fact giving people cancer, focusing instead on manipulating public opinion and undermining anyone who raises genuine and legitimate concerns about the issue," he said.
Many regulatory bodies, including the U.S. Environmental Protection Agency, have ruled that glyphosate is safe for humans, but the World Health Organization's International Agency for Research on Cancer found it was "probably carcinogenic to humans" in 2015. A university study earlier this year found that glyphosate use increased cancer risk by as much as 41 percent.
Hardeman's lawyers Jennifer Moore and Aimee Wagstaff said they would now reveal Monsanto's efforts to mislead the public about the safety of its product.
"Now we can focus on the evidence that Monsanto has not taken a responsible, objective approach to the safety of Roundup," they wrote in a statement reported by The Guardian.
Hardeman's case is considered a "bellwether" trial for the more than 760 glyphosate cases Chhabria is hearing. In total, there are around 11,200 such lawsuits pending in the U.S., according to Reuters.
University of Richmond law professor Carl Tobias told Reuters that Tuesday's decision showed that the verdict in Johnson's case was not "an aberration," and could possibly predict how future juries in the thousands of pending cases would respond.