15 Best Foods for Detoxing Your Body
When it comes to cleansing your body of harmful toxins, food really is the best medicine. You'll be amazed to learn that many of your favorite foods also cleanse the body's detoxification organs like the liver, intestines, kidneys and skin, preventing harmful toxic buildup. Help ward off the harmful effects of pollution, food additives, second-hand smoke and other toxins with delicious fruits, vegetables, nuts, oils and beans.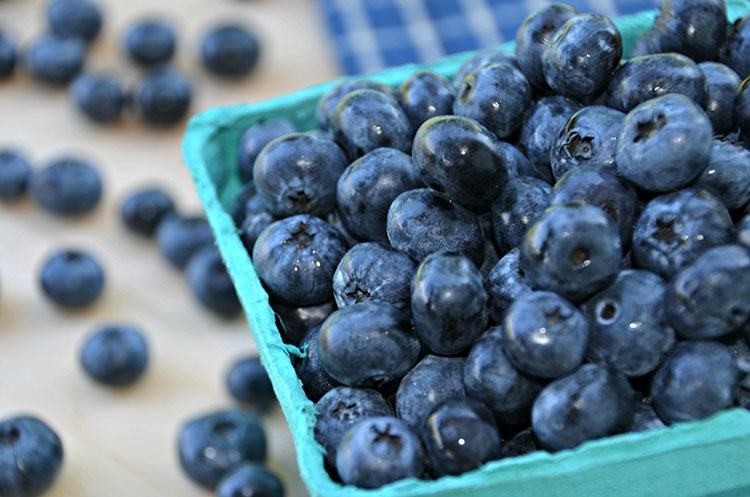 1. Apples. Because apples are high in pectin, a type of fiber that binds to cholesterol and heavy metals in the body, they help eliminate toxic build up and to cleanse the intestines.
2. Avocados. We rarely think of avocados as a cleansing food but these nutritional powerhouses lower cholesterol and dilate blood vessels while blocking artery-destroying toxicity. Avocados contain a nutrient called glutathione, which blocks at least thirty different carcinogens while helping the liver detoxify synthetic chemicals.
3. Beets. Time to whip up some delicious borscht soup since its main ingredient, beets, contain a unique mixture of natural plant compounds that make them superb blood purifiers and liver cleansers.
4. Blueberries. Truly one of the most powerful healing foods, blueberries contain natural aspirin that helps lessen the tissue-damaging effects of chronic inflammation, while lessening pain. Blueberries also act as antibiotics by blocking bacteria in the urinary tract, thereby helping to prevent infections. They also have antiviral properties and help to block toxins from crossing the blood-brain barrier to gain access to the delicate brain.
5. Cabbage. Cabbage contains numerous anticancer and antioxidant compounds and helps the liver break down excess hormones. Cabbage also cleanses the digestive tract and neutralizes some of the damaging compounds found in cigarette smoke (and second-hand smoke). It also strengthens the liver's ability to detoxify.
6. Celery and Celery Seeds. Celery and celery seeds are excellent blood cleansers and contain many different anti-cancer compounds that help detoxify cancer cells from the body. Celery seeds contain over twenty anti-inflammatory substances. It is particularly good for detoxifying substances found in cigarette smoke.
7. Cranberries. Cleanse your body from harmful bacteria and viruses that may be lingering in your urinary tract with cranberries since they contain antibiotic and antiviral substances.
8. Flaxseeds and Flaxseed Oil. Loaded with essential fatty acids, particularly the Omega-3s, flaxseeds and flaxseed oil are essential for many cleansing functions throughout the body.
9. Garlic. Eat garlic to cleanse harmful bacteria, intestinal parasites and viruses from your body, especially from the blood and intestines. It also helps cleanse build-up from the arteries and has anti-cancer and antioxidant properties that help detoxify the body of harmful substances. Additionally, garlic assists with cleansing the respiratory tract by expelling mucous build-up in the lungs and sinuses. For the health benefits, choose only fresh garlic, not garlic powder, which has virtually none of the above properties.
10. Grapefruit. Add a ruby red grapefruit to your breakfast to benefit from pectin fiber that binds to cholesterol, thereby cleansing the blood. Pectin also binds to heavy metals and helps escort them out of the body. It also has antiviral compounds that cleanse harmful viruses out of the body. Grapefruit is an excellent intestinal and liver detoxifier.
11. Kale. Steam some kale to benefit from its powerful anti-cancer and antioxidant compounds that help cleanse the body of harmful substances. It is also high in fiber, which helps cleanse the intestinal tract. Like cabbage, kale helps neutralize compounds found in cigarette smoke and strengthens liver cleansing.
12. Legumes. Add a handful of cooked beans to your next meal since they loaded with fiber that helps lower cholesterol, cleanses the intestines and regulates blood sugar levels. Legumes also help protect the body against cancer.
13. Lemons. Excellent liver detoxifiers, lemons contain high amounts of vitamin C, a vitamin needed by the body to make an important substance called glutathione. Glutathione helps the liver detoxify harmful chemicals. Add a squeeze of fresh lemon juice (not the bottled variety) to pure water to support your cleansing efforts on a daily basis.
14. Seaweed. Seaweed could be the most underrated vegetable in the western world. Studies at McGill University in Montreal showed that seaweeds bind to radioactive waste in the body. Seaweed also binds to heavy metals to help eliminate them from the body. In addition, they are powerhouses of minerals and trace minerals.
15. Watercress. If you haven't tried watercress add this delicious green to your next sandwich since it increases detoxification enzymes and acts on cancer cells in the body. In a study at the Norwich Food Research Center in the UK, smokers who were given 170 grams of watercress per day eliminated higher than average amounts of carcinogens in their urine, thereby eliminating them from their body.
Eating a variety of fresh fruits and vegetables assists with detoxifying harmful substances from your body. Who knew cleansing could taste so good?
YOU MIGHT ALSO LIKE 
11 Tricks to Stop Unhealthy Food Cravings
A Beginner's Guide to Mindful Eating
6 Power Foods that Help Fight Cancer
Stomach contents of an albatross chick photographed in the Pacific in 2009. Chris Jordan / U.S. Fish & Wildlife Service HQ
By Tim Radford
Scientists have calculated yet another item on the human shopping list that makes up the modern world: plastics. They have estimated the mass of all the plastic bottles, bags, cups, toys, instruments and fabrics ever produced and tracked its whereabouts, as yet another index of the phenomenal change to the face of the planet made by recent human advance.
Altogether, since about 1950, with the birth of a new industry, more than 8.3 billion tonnes (or 9.1 tons) of synthetic organic polymers have been generated, distributed and discarded. Of that total, 6.3 billion tonnes are classified as waste.
Keep reading...
Show less
By Jessica Corbett
As Senate Democrats stay silent on an energy bill that environmental groups call "a pro-fracking giveaway to oil and gas interests that would commit America to decades more of dangerous fossil fuel dependence," Sen. Bernie Sanders (I-Vt.) is receiving applause for speaking out against it.
"As a nation, our job is to move away from fossil fuels toward sustainable energy and energy efficiency. This bill does the opposite," Sanders said in a statement.
Keep reading...
Show less
ExxonMobil filed suit against the federal government last week, claiming that a $2 million fine levied against the company by the Treasury Department is "unlawful" and "capricious."
The Treasury Department fined Exxon Thursday morning, alleging that the oil giant displayed "reckless disregard" of U.S.-Russian sanctions in its dealings with Russian company Rosneft in 2014 under CEO Rex Tillerson.
Keep reading...
Show less
By Andy Rowell
For years, environmentalists have warned that due to climate change, there will be billions of barrels of oil that we will never be able to burn. These reserves will become what has increasingly been called "stranded assets."
To give you one example: In a new report, Friends of the Earth argued that "The coal, oil and gas in reserves already in production and development globally is more than we can afford to burn. There is no room for any new coal, oil or gas exploration and production.
Keep reading...
Show less
Craftsman tiny house by Zyl Vardos. Abel Zyl / Shuttertstock
Late last year, the tiny house community celebrated a watershed moment—an official appendix in the 2018 version of the International Residential Code, the model building code used by most jurisdictions in the U.S.
"There are many things that are monumental in the adoption of tiny house construction codes by the IRC," cheered Thom Stanton, the CEO of small space developer, Timber Trails. "Among them, that architects, designers, builders, community developers and (maybe most importantly) zoning officials have a means of recognizing tiny houses as an official form of permissible dwelling."
Keep reading...
Show less
www.youtube.com
The colossal mass of throwaway plastic—from straws to bags to bottles—has grown much faster than recycling and disposal efforts can contain it. You might even say this is obvious, no matter where you look.
As a result, places that were once considered pristine—such as Antarctica and the ocean floors of Australia—have become inundated with plastic waste.
Check out this video from National Geographic to watch underwater photographer Huai Su film a diver collecting an endless amount of plastic bottles that litter the seafloor off Xiaoliuqiu Island, Taiwan.
A reef off the coast of Cancún will become the first in the world with its own insurance policy, testing a new strategy meant to encourage local investment in the wellbeing of the reef.
Under the policy, created by insurance company Swiss Re and the Nature Conservancy, local hotels and other organizations dependent on tourism will pay into the policy, receiving reimbursements to repair the reef and local beaches after natural disasters.
Keep reading...
Show less
www.youtube.com
The Northeast Organic Farming Association of New York (NOFA-NY) denounced the USDA's permit for the world's first open-air trials of the Genetically Engineered (GE) Diamondback moth to be released in Geneva, New York.

This announcement came concurrently with the availability of a final environmental assessment and finding of no significant impact for the field release of the GE Diamondback moths. NOFA-NY considers the Environmental Assessment lacking comprehensive health and environmental details.
Keep reading...
Show less