15 Best Foods for Detoxing Your Body
When it comes to cleansing your body of harmful toxins, food really is the best medicine. You'll be amazed to learn that many of your favorite foods also cleanse the body's detoxification organs like the liver, intestines, kidneys and skin, preventing harmful toxic buildup. Help ward off the harmful effects of pollution, food additives, second-hand smoke and other toxins with delicious fruits, vegetables, nuts, oils and beans.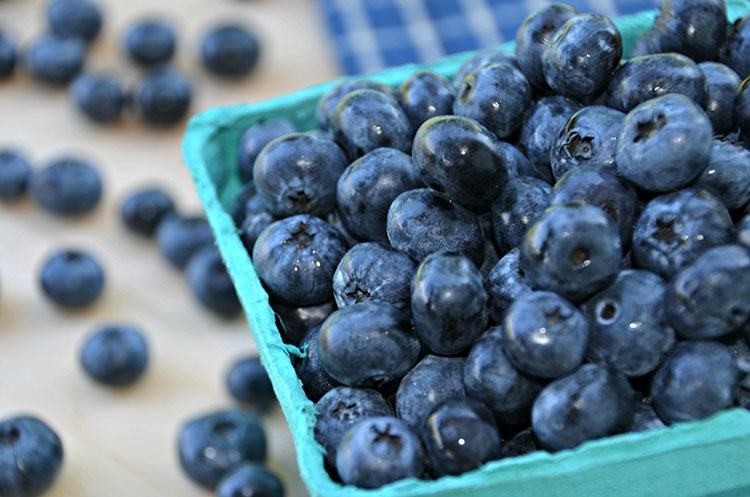 1. Apples. Because apples are high in pectin, a type of fiber that binds to cholesterol and heavy metals in the body, they help eliminate toxic build up and to cleanse the intestines.
2. Avocados. We rarely think of avocados as a cleansing food but these nutritional powerhouses lower cholesterol and dilate blood vessels while blocking artery-destroying toxicity. Avocados contain a nutrient called glutathione, which blocks at least thirty different carcinogens while helping the liver detoxify synthetic chemicals.
3. Beets. Time to whip up some delicious borscht soup since its main ingredient, beets, contain a unique mixture of natural plant compounds that make them superb blood purifiers and liver cleansers.
4. Blueberries. Truly one of the most powerful healing foods, blueberries contain natural aspirin that helps lessen the tissue-damaging effects of chronic inflammation, while lessening pain. Blueberries also act as antibiotics by blocking bacteria in the urinary tract, thereby helping to prevent infections. They also have antiviral properties and help to block toxins from crossing the blood-brain barrier to gain access to the delicate brain.
5. Cabbage. Cabbage contains numerous anticancer and antioxidant compounds and helps the liver break down excess hormones. Cabbage also cleanses the digestive tract and neutralizes some of the damaging compounds found in cigarette smoke (and second-hand smoke). It also strengthens the liver's ability to detoxify.
6. Celery and Celery Seeds. Celery and celery seeds are excellent blood cleansers and contain many different anti-cancer compounds that help detoxify cancer cells from the body. Celery seeds contain over twenty anti-inflammatory substances. It is particularly good for detoxifying substances found in cigarette smoke.
7. Cranberries. Cleanse your body from harmful bacteria and viruses that may be lingering in your urinary tract with cranberries since they contain antibiotic and antiviral substances.
8. Flaxseeds and Flaxseed Oil. Loaded with essential fatty acids, particularly the Omega-3s, flaxseeds and flaxseed oil are essential for many cleansing functions throughout the body.
9. Garlic. Eat garlic to cleanse harmful bacteria, intestinal parasites and viruses from your body, especially from the blood and intestines. It also helps cleanse build-up from the arteries and has anti-cancer and antioxidant properties that help detoxify the body of harmful substances. Additionally, garlic assists with cleansing the respiratory tract by expelling mucous build-up in the lungs and sinuses. For the health benefits, choose only fresh garlic, not garlic powder, which has virtually none of the above properties.
10. Grapefruit. Add a ruby red grapefruit to your breakfast to benefit from pectin fiber that binds to cholesterol, thereby cleansing the blood. Pectin also binds to heavy metals and helps escort them out of the body. It also has antiviral compounds that cleanse harmful viruses out of the body. Grapefruit is an excellent intestinal and liver detoxifier.
11. Kale. Steam some kale to benefit from its powerful anti-cancer and antioxidant compounds that help cleanse the body of harmful substances. It is also high in fiber, which helps cleanse the intestinal tract. Like cabbage, kale helps neutralize compounds found in cigarette smoke and strengthens liver cleansing.
12. Legumes. Add a handful of cooked beans to your next meal since they loaded with fiber that helps lower cholesterol, cleanses the intestines and regulates blood sugar levels. Legumes also help protect the body against cancer.
13. Lemons. Excellent liver detoxifiers, lemons contain high amounts of vitamin C, a vitamin needed by the body to make an important substance called glutathione. Glutathione helps the liver detoxify harmful chemicals. Add a squeeze of fresh lemon juice (not the bottled variety) to pure water to support your cleansing efforts on a daily basis.
14. Seaweed. Seaweed could be the most underrated vegetable in the western world. Studies at McGill University in Montreal showed that seaweeds bind to radioactive waste in the body. Seaweed also binds to heavy metals to help eliminate them from the body. In addition, they are powerhouses of minerals and trace minerals.
15. Watercress. If you haven't tried watercress add this delicious green to your next sandwich since it increases detoxification enzymes and acts on cancer cells in the body. In a study at the Norwich Food Research Center in the UK, smokers who were given 170 grams of watercress per day eliminated higher than average amounts of carcinogens in their urine, thereby eliminating them from their body.
Eating a variety of fresh fruits and vegetables assists with detoxifying harmful substances from your body. Who knew cleansing could taste so good?
YOU MIGHT ALSO LIKE 
11 Tricks to Stop Unhealthy Food Cravings
A Beginner's Guide to Mindful Eating
6 Power Foods that Help Fight Cancer
Disturbing footage of a snake in Goa, India vomiting an empty soft drink bottle highlights the world's mounting plastic pollution crisis.
Keep reading...
Show less
By Melissa Hellmann
When her eldest son was in elementary school in the Oakland Unified School District, Ruth Woodruff became alarmed by the meals he was being served at school. A lot of it was frozen, processed foods, packed with preservatives. At home, she was feeding her children locally sourced, organic foods.
Keep reading...
Show less
May. 28, 2017 01:33PM EST
Laurie Woolever
By James O'Hare
There are 20 million people in the world facing famine in South Sudan, Somalia, Nigeria and Yemen. In developed nations, too, people go hungry. Venezuela, for instance, is enduring food insecurity on a national level as a result of economic crisis and political corruption. In the U.S., the land of supposed excess, 12.7 percent of households were food insecure in 2015, meaning they didn't know where their next meal would come from.
Keep reading...
Show less
May. 28, 2017 01:22PM EST
Melwater, Greenland ice sheet. Diane Tuft
Artists are taking the climate crisis into frame and the results are emotional, beautiful and stirring.
So you've seen the best climate change cartoons and shared them with your friends. You've showed your family the infographics on climate change and health, infographics on how the grid works and infographics about clean, renewable energy. You've even forwarded these official National Oceanic and Atmospheric Administration graphs that explain the 10 clear indicators of climate change to your colleagues at the office.
Keep reading...
Show less
May. 27, 2017 01:11PM EST
As the Trump administration moves full speed ahead on boosting the oil and fossil fuel industry, opposition to increased pipeline construction is cropping up in different communities around the country.
Keep reading...
Show less
May. 27, 2017 01:02PM EST
Minke whale stranding near Havergate Island in Suffolk. MCGA.
By Simon Evans
Last Saturday, two dead whales washed up on the coast of Suffolk, in eastern England, and a third was spotted floating at sea.
What happened next illustrates how news can spread and evolve into misinformation, when reported by journalists rushing to publish before confirming basic facts or sourcing their own quotes.
Keep reading...
Show less
May. 27, 2017 01:22PM EST
By Monica Amarelo and Paul Pestano
Sun safety is a crucial part of any outdoor activity for kids, and sunscreen can help protect children's skin from harmful ultraviolet rays. Kids often get sunburned when they're outside unprotected for longer than expected. Parents need to plan ahead and keep sun protection handy in their cars or bags.
Keep reading...
Show less
May. 27, 2017 01:02PM EST
By Joe McCarthy
A lot of people take part in community clean-up efforts—spending a Saturday morning picking up litter in a park, mowing an overgrown field or painting a fence.
Keep reading...
Show less