This website uses cookies to ensure you get the best experience while browsing it. By clicking 'Got It' you're accepting these terms.
When it comes to cleansing your body of harmful toxins, food really is the best medicine. You'll be amazed to learn that many of your favorite foods also cleanse the body's detoxification organs like the liver, intestines, kidneys and skin, preventing harmful toxic buildup. Help ward off the harmful effects of pollution, food additives, second-hand smoke and other toxins with delicious fruits, vegetables, nuts, oils and beans.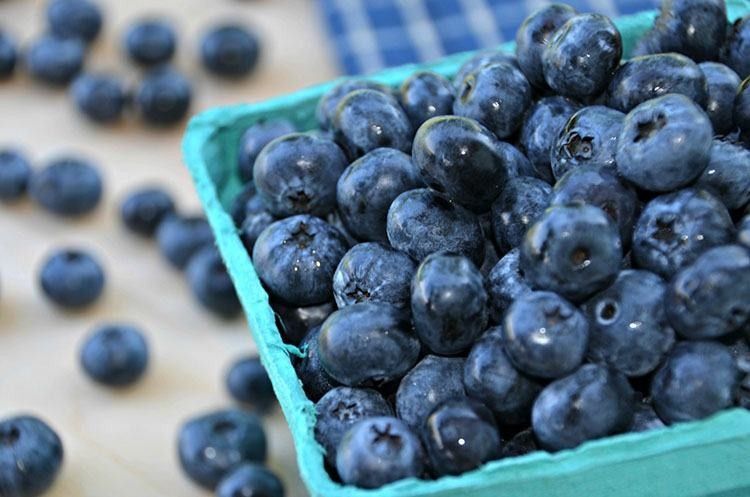 1. Apples. Because apples are high in pectin, a type of fiber that binds to cholesterol and heavy metals in the body, they help eliminate toxic build up and to cleanse the intestines.
2. Avocados. We rarely think of avocados as a cleansing food but these nutritional powerhouses lower cholesterol and dilate blood vessels while blocking artery-destroying toxicity. Avocados contain a nutrient called glutathione, which blocks at least thirty different carcinogens while helping the liver detoxify synthetic chemicals.
3. Beets. Time to whip up some delicious borscht soup since its main ingredient, beets, contain a unique mixture of natural plant compounds that make them superb blood purifiers and liver cleansers.
4. Blueberries. Truly one of the most powerful healing foods, blueberries contain natural aspirin that helps lessen the tissue-damaging effects of chronic inflammation, while lessening pain. Blueberries also act as antibiotics by blocking bacteria in the urinary tract, thereby helping to prevent infections. They also have antiviral properties and help to block toxins from crossing the blood-brain barrier to gain access to the delicate brain.
5. Cabbage. Cabbage contains numerous anticancer and antioxidant compounds and helps the liver break down excess hormones. Cabbage also cleanses the digestive tract and neutralizes some of the damaging compounds found in cigarette smoke (and second-hand smoke). It also strengthens the liver's ability to detoxify.
6. Celery and Celery Seeds. Celery and celery seeds are excellent blood cleansers and contain many different anti-cancer compounds that help detoxify cancer cells from the body. Celery seeds contain over twenty anti-inflammatory substances. It is particularly good for detoxifying substances found in cigarette smoke.
7. Cranberries. Cleanse your body from harmful bacteria and viruses that may be lingering in your urinary tract with cranberries since they contain antibiotic and antiviral substances.
8. Flaxseeds and Flaxseed Oil. Loaded with essential fatty acids, particularly the Omega-3s, flaxseeds and flaxseed oil are essential for many cleansing functions throughout the body.
9. Garlic. Eat garlic to cleanse harmful bacteria, intestinal parasites and viruses from your body, especially from the blood and intestines. It also helps cleanse build-up from the arteries and has anti-cancer and antioxidant properties that help detoxify the body of harmful substances. Additionally, garlic assists with cleansing the respiratory tract by expelling mucous build-up in the lungs and sinuses. For the health benefits, choose only fresh garlic, not garlic powder, which has virtually none of the above properties.
10. Grapefruit. Add a ruby red grapefruit to your breakfast to benefit from pectin fiber that binds to cholesterol, thereby cleansing the blood. Pectin also binds to heavy metals and helps escort them out of the body. It also has antiviral compounds that cleanse harmful viruses out of the body. Grapefruit is an excellent intestinal and liver detoxifier.
11. Kale. Steam some kale to benefit from its powerful anti-cancer and antioxidant compounds that help cleanse the body of harmful substances. It is also high in fiber, which helps cleanse the intestinal tract. Like cabbage, kale helps neutralize compounds found in cigarette smoke and strengthens liver cleansing.
12. Legumes. Add a handful of cooked beans to your next meal since they loaded with fiber that helps lower cholesterol, cleanses the intestines and regulates blood sugar levels. Legumes also help protect the body against cancer.
13. Lemons. Excellent liver detoxifiers, lemons contain high amounts of vitamin C, a vitamin needed by the body to make an important substance called glutathione. Glutathione helps the liver detoxify harmful chemicals. Add a squeeze of fresh lemon juice (not the bottled variety) to pure water to support your cleansing efforts on a daily basis.
14. Seaweed. Seaweed could be the most underrated vegetable in the western world. Studies at McGill University in Montreal showed that seaweeds bind to radioactive waste in the body. Seaweed also binds to heavy metals to help eliminate them from the body. In addition, they are powerhouses of minerals and trace minerals.
15. Watercress. If you haven't tried watercress add this delicious green to your next sandwich since it increases detoxification enzymes and acts on cancer cells in the body. In a study at the Norwich Food Research Center in the UK, smokers who were given 170 grams of watercress per day eliminated higher than average amounts of carcinogens in their urine, thereby eliminating them from their body.
Eating a variety of fresh fruits and vegetables assists with detoxifying harmful substances from your body. Who knew cleansing could taste so good?
YOU MIGHT ALSO LIKE 
11 Tricks to Stop Unhealthy Food Cravings
A Beginner's Guide to Mindful Eating
6 Power Foods that Help Fight Cancer
EcoWatch Daily Newsletter
David Gilmour performs at Anfiteatro Scavi di Pomei on July 7, 2016 in Pompei, Italy. Francesco Prandoni / Redferns / Getty Images
David Gilmour, guitarist, singer and songwriter in the rock band Pink Floyd, set a record last week when he auctioned off 126 guitars and raised $21.5 million for ClientEarth, a non-profit environmental law group dedicated to fighting the global climate crisis, according to CNN.
U.S. Secretary of Agriculture Sonny Perdue speaks during a forum April 18, 2018 in Washington, DC. Alex Wong / Getty Images
The Trump administration ratcheted up its open hostility to climate science in a move that may hide essential information from the nation's farmers.
Simple swaps that cut down on kitchen trash.
Sponsored
By Kayla Robbins
Along with the bathroom, the kitchen is one of the most daunting areas to try and make zero waste.
Protestors and police stand on ether side of railway tracks. dpa / picture-alliance
Police have cleared 250 climate activists who stayed overnight at the Garzweiler brown coal mine in western Germany, officials said Sunday.
Cecilie_Arcurs / E+ / Getty Images
By Megan Jones and Jennifer Solomon
The #MeToo movement has caused profound shake-ups at organizations across the U.S. in the last two years. So far, however, it has left many unresolved questions about how workplaces can be more inclusive and equitable for women and other diverse groups.

Cigarette butts are the most-littered item found at beach clean ups. John R. Platt
By Tara Lohan
By now it's no secret that plastic waste in our oceans is a global epidemic. When some of it washes ashore — plastic bottles, plastic bags, food wrappers — we get a stark reminder. And lately one part of this problem has been most glaring to volunteers who comb beaches picking up trash: cigarette butts.

Andrea Rodgers, second from the right, takes notes during a hearing in the Juliana v. U.S. case before the 9th Circuit Court of Appeals in Portland, Oregon on June 4. Colleague Elizabeth Brown sits to her left, while colleague Julia Olson sits on her right, with co-council Philip Gregory on Julia's right. Robin Loznak / Our Children's Trust
By Fran Korten
On June 4, Andrea Rodgers was in the front row of attorneys sitting before a three-judge panel of the 9th Circuit Court. The court session, held in Portland, Oregon, was to determine whether the climate change lawsuit (Juliana v. United States) brought by 21 young plaintiffs should be dismissed, as requested by the U.S. government, or go on to trial.
Seventy Extinction Rebellion protesters were arrested outside The New York Times building Saturday.
SCOOTERCASTER / YouTube screenshot