This website uses cookies to ensure you get the best experience while browsing it. By clicking 'Got It' you're accepting these terms.
Yet Another University Entangled with the Fracking Industry
Feb. 25, 2013 01:07PM EST
Energy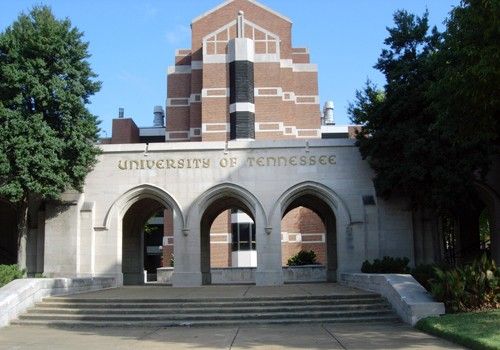 Recently, the public got wind of the University of Tennessee's intentions to open up more than 8,000 acres of publicly owned land in the university's Cumberland Research Forest, for a fracking research project. On Jan. 31, the University requested a 30-day extension to the state panel responsible for approving the research proposal after concerned local residents demanded more information, time and transparency.
If approved, oil and gas companies will bid on a 20-year lease to conduct drilling and fracking on the land as an environmental experiment. The money generated from the study would support the University of Tennessee's AgResearch and Education Center. This new development follows an unsettling trend of the oil and gas industry funding research at public universities. As our executive director, Wenonah Hauter, explained in a previously written article, "The consequences of increasing dependence on profit-driven research in academia are becoming troublingly clear."
Some colleges located atop of shale reserves in Texas, Ohio and West Virginia have already opened their campuses to fracking in exchange for funds from fees and royalties. In 2012 Pennsylvania's Governor Corbett passed legislation supporting such activity and even encouraged state colleges to get on the fracking-bandwagon to supplement their funding pitfalls.
Other universities in need of money for research have accepted financial backing from the oil and gas industry for their studies. Not surprisingly, industry funded studies produce predictably pro-fracking findings that compromise the integrity of science in favor of corporate interests.
In November 2012, State University New York at Buffalo shut down its short-lived Shale Resources and Society Institute after, the Public Accountability Initiative, a watchdog organization, debunked the institute's study that claimed improving technologies and updated regulations were making fracking safe. The Public Accountability Initiative scrutinized the data and found that environmental violations actually went up. They also discovered that, "Two authors of the report, Timothy Considine and Robert Watson, authored a controversial 2009 report funded by the natural gas industry group known as the Marcellus Shale Committee but issued under the auspices of Penn State. Penn State retracted the initial version of the report." Pressure from the university community helped shutter the institute.
Similarly, a report released by the Energy Institute at the University of Texas at Austin in February 2012, claimed there was no link between fracking and groundwater contamination. Investigation, again by Public Accountability Initiative, found that the head of the study, Chip Groat, had sat on the board of an oil and gas company for the past five years. The group reported, "Groat earned more than double his University of Texas salary as a PXP board member in 2011—$413,900 as opposed to $173,273—and he has amassed over $1.6 million in stock during his tenure there. Groat has been linked to unreliable research in the past earning almost $2 million during that time." Since the investigation, Groat has retired and the head of the Energy Institute stepped down from his position and the University of Texas pulled the study.
According to the University of Tennessee's Institute of Agriculture website, "This forest [Cumberland Research Forest] facilitates several large- and small-scale forest and wildlife management research projects, as well as ecological demonstration projects. The Cumberland Forest is also the site of some of the earliest stripmine reclamation research in Tennessee." Fracking on the university's land could counter these environmental ecological restoration efforts as well as put public health, finite water resources and air quality in jeopardy.
The University of Tennessee should not join the world of frackademica, and instead, should seek out research opportunities that can help wean the U.S. off its fossil fuel addiction and make clean, renewable energy the new norm.
Visit EcoWatch's FRACKING page for more related news on this topic.
——–
Sign the petition today, telling President Obama to enact an immediate fracking moratorium:

EcoWatch Daily Newsletter
Artist's conception of solar islands in the open ocean. PNAS
Millions of solar panels clustered together to form an island could convert carbon dioxide in seawater into methanol, which can fuel airplanes and trucks, according to new research from Norway and Switzerland and published in the Proceedings of the National Academy of Sciences journal, PNAS, as NBC News reported. The floating islands could drastically reduce greenhouse gas emissions and dependence on fossil fuels.
Marcos Alves / Moment Open / Getty Images
More than 40 percent of insects could go extinct globally in the next few decades. So why did the U.S. Environmental Protection Agency (EPA) last week ok the 'emergency' use of the bee-killing pesticide sulfoxaflor on 13.9 million acres?
EcoWatch teamed up with Center for Biological Diversity via EcoWatch Live on Facebook to find out why. Environmental Health Director and Senior Attorney Lori Ann Burd explained how there is a loophole in the The Federal Insecticide, Fungicide, and Rodenticide Act under section 18, "that allows for entities and states to request emergency exemptions to spraying pesticides where they otherwise wouldn't be allowed to spray."
Simple swaps that cut down on kitchen trash.
Sponsored
By Kayla Robbins
Along with the bathroom, the kitchen is one of the most daunting areas to try and make zero waste.
View of downtown Miami, Florida from Hobie Island on Feb. 2, 2019.
Michael Muraz / Flickr
The Democratic candidates for president descended upon Miami for a two-night debate on Wednesday and Thursday. Any candidate hoping to carry the state will have to make the climate crisis central to their campaign, as The New York Times reported.
By Sharon Kelly
On Monday, the Wall Street Journal featured a profile of Scott Sheffield, CEO of Pioneer Natural Resources, whose company is known among investors for its emphasis on drawing oil and gas from the Permian basin in Texas using horizontal drilling and hydraulic fracturing, or fracking.
Pexels
By Craig K. Chandler
The federal government has available to it, should it choose to use them, a wide range of potential climate change management tools, going well beyond the traditional pollution control regulatory options. And, in some cases (not all), without new legislative authorization.
Denis Poroy / Getty Images
By Dan Gray
Processed foods, in their many delicious forms, are an American favorite.
But new research shows that despite increasing evidence on just how unhealthy processed foods are, Americans have continued to eat the products at the same rate.
By Sarah Steffen
With a profound understanding of their environmental surroundings, indigenous communities around the world are often cited as being pivotal to tackling climate change.