World Oceans Day: 10 Spectacular Places Worth Protecting
Jun. 08, 2014 10:00AM EST
Oceans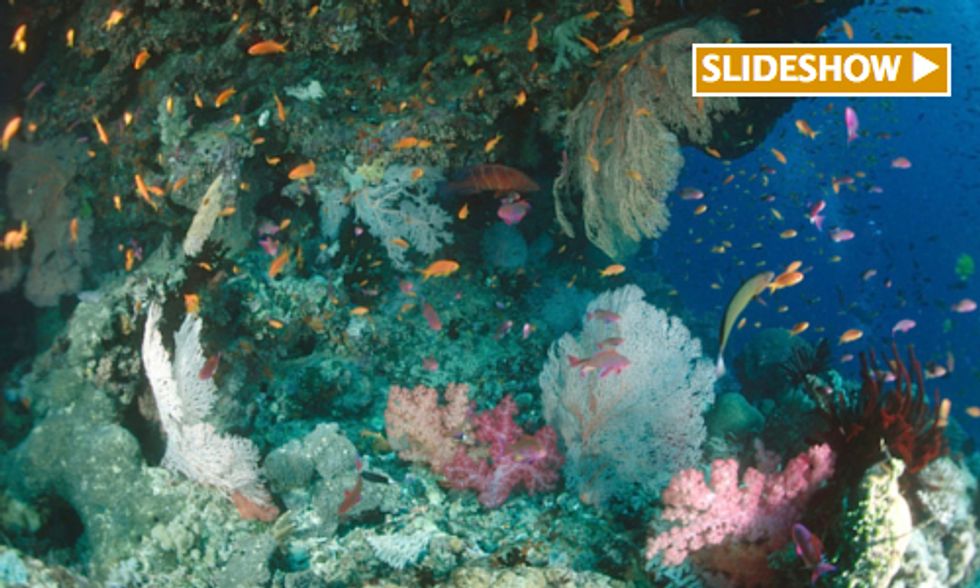 The Pew Charitable Trusts commemorates World Oceans Day today, June 8, by taking a look at some of most incredible ocean environments around the globe in dire need of protection.
Here are 10 sites that need our help:
[slideshow_deploy id='346898']
Oceans play an essential role in sustaining life on our planet. But human activity is increasingly threatening its health. In the past half-century, populations of large predatory fish, including some species of sharks, have declined by 90 percent or more. Eighty-seven percent of the world's fish stocks are fully exploited, overexploited, or depleted: one in five fish is caught illegally or in unreported fisheries.
Although the ocean makes up 72 percent of the Earth's surface, less than one percent is protected.
But there is hope.
Research shows that large, fully protected marine reserves are key to rebuilding species abundance and diversity and protecting the overall health of our marine environment. Pew's Global Ocean Legacy team is working to create these great parks of the sea in some of the most biologically important places in the world.
--------
YOU MIGHT ALSO LIKE
How Acidification, Overfishing and Plastics Threaten the World's Oceans
Historic Moment in Marine Conservation: New Caldoneia Creates World's Largest Protected Area
What's the Cost of Putting Wild-Caught Seafood on the Table? 650,000 Marine Mammals Killed or Injured Annually
--------
EcoWatch Daily Newsletter
Recent Stories from EcoWatch