Will White House Climate Report Spark Action on Global Warming?
May. 07, 2014 10:20AM EST
Climate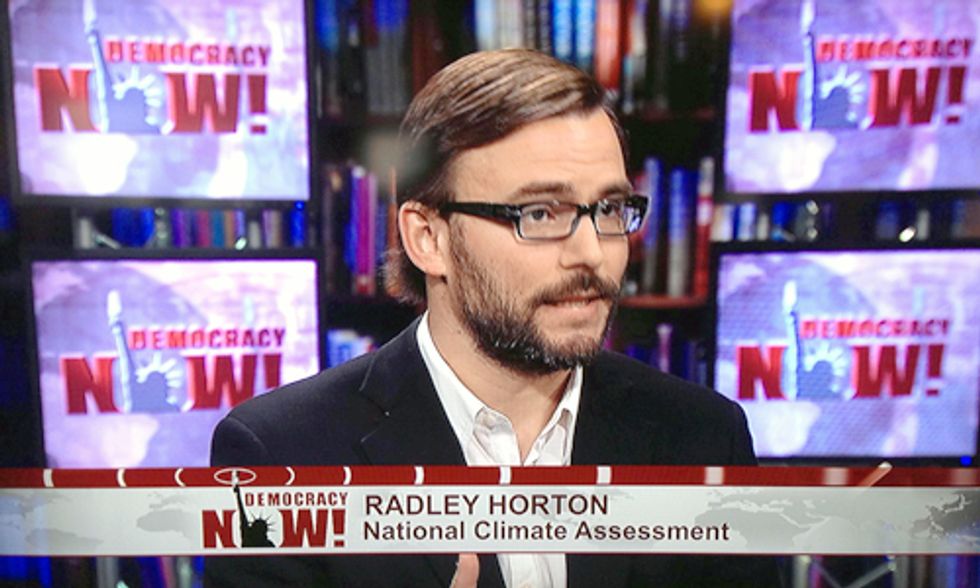 There's not much climate change won't affect in the future if we don't curtail warming.
It's already happening with rising sea levels, droughts, fires and extreme precipitation around the nation. Food insecurity, disease transmission and diminished air quality are just some of the other possibilities. The Obama Administration highlighted it all Tuesday with the release of the National Climate Assessment, a groundbreaking, region-by-region report that focuses solely on what's at stake in the U.S., unlike the recent reports from the Intergovernmental Panel on Climate Change (IPCC).
Democracy Now! spoke to Radley Horton, a climatologist at the Center for Climate Systems Research at Columbia University, following the report's release. Horton co-wrote the Northeast region chapter of the report.
"If you compare this report to, say, the IPCC report, with that global take, you find a sort of closer look at different slices of American society here," Horton said. "We have assessments for eight regions, a variety of sectors."
According to the study, the number and strength of extreme weather events have increased over the past five decades. It also found that the past decade was the country's warmest on record and that human influence on climate has "roughly doubled the probability of extreme heat events."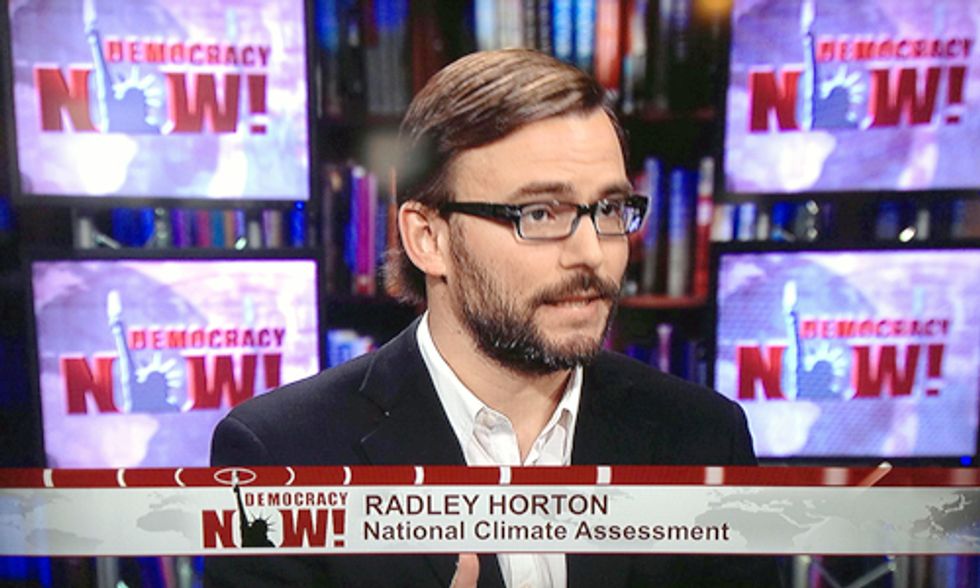 ——–
YOU ALSO MIGHT LIKE
White House's Alarming Climate Change Study Calls For 'Urgent Action'
Groundbreaking UN Report Warns Climate Change a Threat to Global Security and Mankind
NASA: Earth Could Warm 20 Percent More Than Earlier Estimates
——–
EcoWatch Daily Newsletter