This website uses cookies to ensure you get the best experience while browsing it. By clicking 'Got It' you're accepting these terms.
U.S. Hinders Progress at Climate Talks
Dec. 05, 2011 04:53PM EST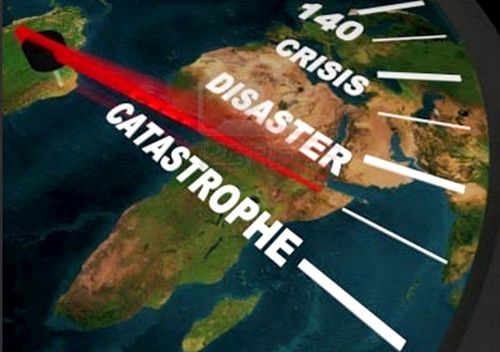 World Wildlife Fund (WWF) Director General, Jim Leape, made the following statements Dec. 5 on where the negotiations stand and where countries must move from here:
"We're not done here. This process is too important given its inclusion of the most vulnerable countries to let the actions of a few governments impede progress. The fact that we will ultimately need a fair, ambitious and binding agreement to tackle the threat of climate change has and will not change.
"Here in Durban, we need agreement around a package that includes the creation of the Green Climate Fund and a work plan to get some money into it. And we need to secure a second commitment period for the Kyoto Protocol.
"What this process is not delivering is ambition on emissions reductions. In fact, there is not a single scenario on the table right now that allows us to avoid catastrophic climate change. And that is not the fault of the process. It is the fault of governments.
"Before we came to Durban, we were talking about a post-2012 climate change regime, and now because of the U.S. and a few other countries, we're talking about a post-2020 regime. But if we have no ambition on emission reductions and a timeline aimed at 2020 for implementation, we could end up legally bound to a 4 degree world. And that would be catastrophic.
"It is striking that as the U.S. hinders progress here, it is acting against its own self- interest. Just this past year, 47 of the 50 United States were forced to declare a state of emergency in response to climate-related weather disasters. Fourteen of these disasters cost over a billion dollars each.
"So while politicians continue to bicker around the edges of the negotiations, we will be looking for leaders to engage on the real issues here. We NGOs (non-governmental organizations) are here to address the urgent threat of climate change and ensure a future world where there is enough food, water and energy for all. Might be good to ask governments why they're here."
What WWF wants out of negotiators in Durban:
The Cancun agreements must be implemented.
Must commit to a second commitment period for the Kyoto Protocol.
Lay the foundation for negotiating a legally binding global agreement that includes all countries by 2015.
Create the Global Climate Fund and let the money flow.
Use the opportunity of COP (Conference of the Parties) 17 to increase ambition to cut greenhouse gas emissions.
For more about WWF's expectations and other media resources, click here.
For more information, click here.
EcoWatch Daily Newsletter
Smog over Los Angeles. Westend61 / Getty Images
After four decades of improving air quality, the U.S. has started to take a step backwards, as the number of polluted days has ticked upwards over the last two years, the Associated Press reported.
Photobos / iStock / Getty Images
Governors in Vermont and Maine signed bills on Monday that will ban plastic bags in their states next year, The Hill reported.
The Maine ban will go into effect next Earth Day, April 22, 2020. The Vermont ban, which extends beyond plastic bags and is the most comprehensive plastics ban so far, will go into effect in July 2020. The wait time is designed to give businesses time to adjust to the ban.
picture-alliance / AP Images / D. Goldman
By Daniel Moattar
Eastern Kentucky's hills are interrupted by jarring flats of bare rock: the aftermath of mountaintop removal mining, which uses explosives to destroy and harvest coal-rich peaks.
By Molly Taft
Lisa Marshall isn't your typical activist. For one thing, she's not into crowds. "I don't really like rallies," Marshall, a mom of three from upstate New York, said. "They're a little stressful — not my favorite thing."

An oil drilling site in a residential area of Los Angeles, California on July 16, 2014.
Faces of Fracking / Flickr
By Jake Johnson
A comprehensive analysis of nearly 1,500 scientific studies, government reports, and media stories on the consequences of fracking released Wednesday found that the evidence overwhelmingly shows the drilling method poses a profound threat to public health and the climate.

sonsam / iStock / Getty Images
By Grace Francese
A new Environmental Working Group (EWG) study published in Environmental Research found that nitrate, one of the most common contaminants of drinking water, may cause up to 12,594 cases of cancer per year, but that's not its only danger: It can pose unique health risks to children.
Melt water from Everest's Khumbu glacier. Ed Giles / Getty Images
EPA Administrator Andrew Wheeler signs his replacement for the Clean Power Plan. Win McNamee / Getty Images