The Power of Collective Action Gangnam Style
Dec. 28, 2012 06:33PM EST
Climate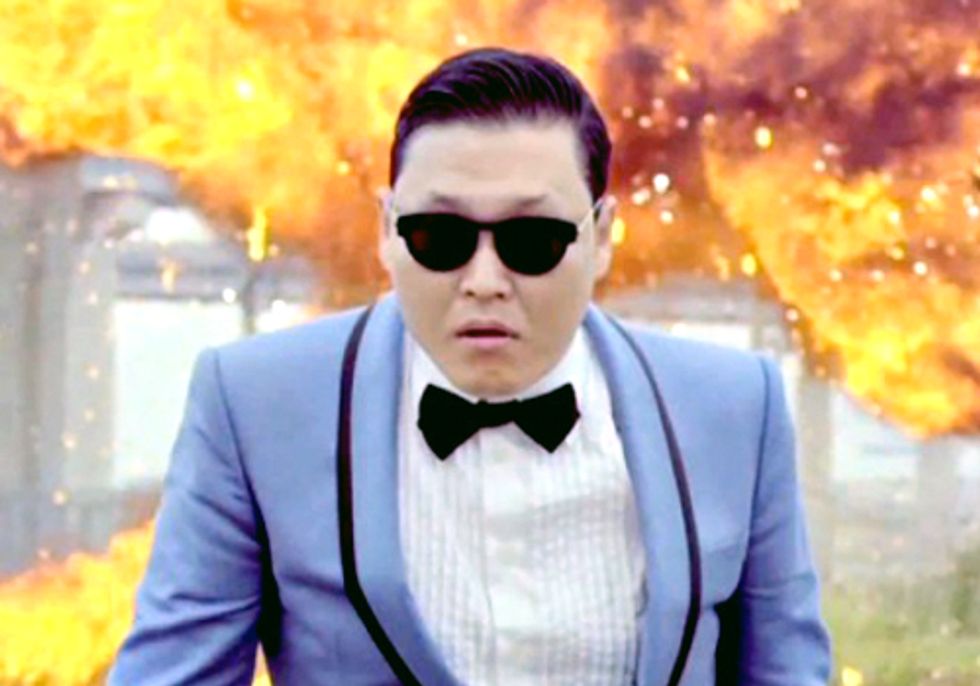 Paul E McGinniss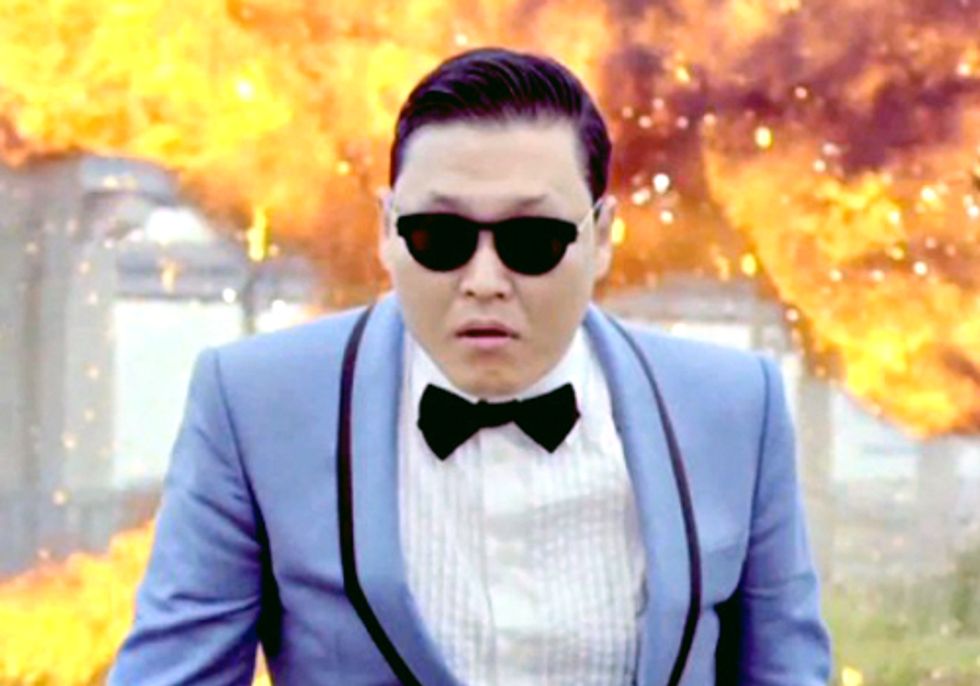 Wow! A music video by Korean pop star Psy is watched worldwide by more than one billion people. Imagine if a billion plus people joined forces to help solve the world's most pressing problems.

Think it's possible? Recently, I co-organized a community screening of Chasing Ice, a 
mesmerizing film about global warming and the melting arctic. During
 post screening discussions about the frightening implications of 
climate change, everyone, young to old, right to left, had similar 
questions.
How do we address climate change? What steps can individuals, 
businesses and world leaders take to address the most pressing and
 often interrelated problems facing us, such as water and energy 
challenges?


Chasing Ice producer, Paula DuPre' Pesmen, Skyped in from Boulder,
 Colorado. Live on screen, she spoke with our engaged audience, all of
 whom were blown away by the film and hungry for dialog.


In answer to the questions on how to address our pressing challenges, Pesmen said something simple yet profound: "We all need to take what we are
 best at and apply that talent to solving the world's problems."

Within six degrees of separation, our mutual networks can inspire and 
build momentum. It's already happening. My editor at EcoWatch, Stefanie Spear, is media savvy 
and a passionate advocate so she started a grassroots environmental
 media platform inspiring millions to take action to protect the environment. Actor Matt Damon found it unacceptable that so many people
 lacked access to clean water so he started a charity, Water.org, which has transformed communities in Africa, South Asia and Central America by providing access to safe water and sanitation. After witnessing deplorable conditions at a Nigerian hospital, including sporadic electricity which impaired  maternity and surgical care, Dr. Laura Stachel and her husband, Hal Aronson, co-founded WE CARE Solar to bring off-grid electric solar systems to hospitals in regions without reliable electricity.
What we need ASAP in pursuit of a "collective seoul"—pun intended—is to manifest a worldwide "Psy
 of Relief." Unified, we need to save the world Gangnam Style. Create a phenomena—of us—to viral out everywhere and break into a global dance of action to change the world in a rave that never stops and never disappears.
I'm thinking of putting an ad on Craigslist to find our "Psy of Relief.":
Desperately Seeking World Savior. 
Looking for undiscovered ecowarrior entertainer with Gangnam Style to
 engage world collective seoul (sic). Must travel to refugee camps, stay composed and look fashionable under extreme weather situations. Have understanding of world energy needs, water issues, dance and sing at least a bit, and tweet like there's no tomorrow.
If you've got the right EcoSwag and my ad sounds like you, please
 email. Remember, YOLO. There's a great job waiting for you. In fact, if 
anyone is interested in solving the world's challenges, there's more 
than one job open. Anyone who takes the time to apply themselves, the 
job is yours.

--------
Author's note: This post is entered in the Masdar "Engage: The Water-Energy Nexus blogging contest. Please vote for me with 5 Stars on the competition web site.  You can also help by liking and tweeting this post above. The contest winner will be invited to Abu Dhabi to cover Abu Dhabi Sustainability Week.
Paul E McGinniss is The New York Green Advocate. He is a green building 
consultant and real estate broker in New York. He is pretty much
 obsessed with all things environment and has lately become a resiliency 
addict. Follow McGinniss @PaulEMcGinniss.
EcoWatch Daily Newsletter