The Most Important Drop of Water
Sep. 26, 2014 09:57AM EST
Climate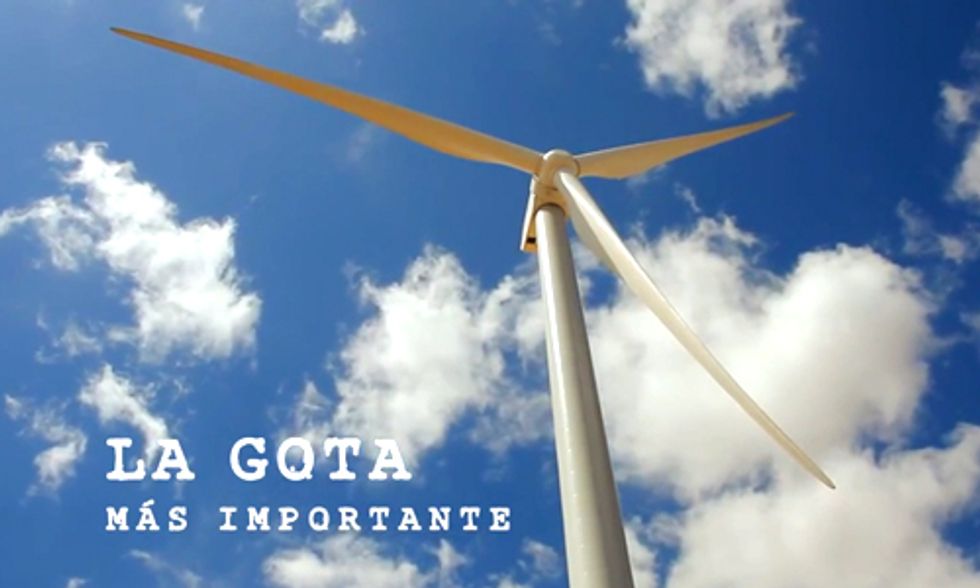 La Gota Más Importante (The Most Important Drop Of Water), a documentary part of the Action4Climate video competition, takes the complex subject of climate change and breaks it down in a way that even a child can understand it.
Filmmakers Abdel Filós, Alberto Pascual, Guillermo Pérez, Raiza Segundo and Edgar Muñoz blend common experiences of people living in Panama with the perspectives of experts who discuss issues including sea level rise, energy efficiency and the importance of voting. The film shows how everyone is capable of making changes in their everyday lives to help combat climate change.
"Panama has been doing great work for the sustainable management of water while addressing the need to increase the supply of water and sanitation services for its citizens," said Maryanne Sharp, World Bank acting country manager for Panama.
"With support from the World Bank, the country is also working on new efforts to conserve its globally significant biodiversity and protected areas. It will be key for all Panamanians to join forces and raise awareness about how preventing and mitigating the effects of climate change do not come at the expense of economic growth, but rather these efforts can further boost the economy and provide more opportunities for all."
The Action4Climate video competition received more than 230 entries from 70 countries from students inspired to share their climate change stories. To watch other Action4Climate videos, click here.
YOU MIGHT ALSO LIKE
The World, 'It Turned Out Right'
How to Build a Wind Turbine From Scratch
EcoWatch Daily Newsletter
Related Articles from EcoWatch
Recent Stories from EcoWatch