​Sweden to Become One of World's First Fossil Fuel-Free Nation​s
Sep. 25, 2015 11:20AM EST
Business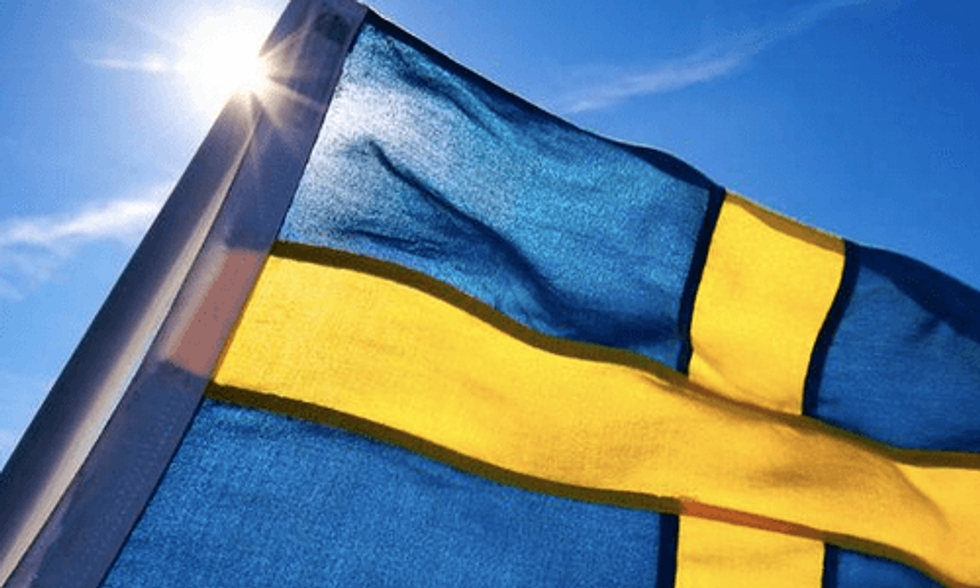 Sweden is setting out to prove that the world doesn't need fossil fuels. In a recent announcement, the Swedish government said it will invest 4.5 billion kronor, or US$546 million, in their 2016 budget "to meet the challenges of climate change, increase the share of renewable energy and stimulate development of innovative environmental technology."
#Sweden on the way to becoming 1st ever #fossilfuel free nation: http://t.co/OwCY99VQiM via @business @RnfrstAll_SE http://t.co/xgm31oUMtK

— Rainforest Alliance (@Rainforest Alliance)1443106850.0
"Sweden will become one of the first fossil-free welfare states in the world," Prime Minister Stefan Löfven told the press. "When European regulations do not go far enough Sweden will lead the way."
As broken down by Bloomberg, here's how Sweden plans to completely abandon fossil fuels (no deadline has been set):
390 million kronor per year between 2017 and 2019 in photovoltaics, with a plan to spend 1.4 billion kronor in total

50 million kronor annually on electricity storage research

10 million kronor on smart grids

1 billion kronor to renovate residential buildings and make them more energy efficient

Subsidies and investment in green transportation such as electric cars and buses

Increase funding of climate-related projects in developing countries, raising its budget to 500 million kronor
Science Alert also pointed out that most of the budget increase will be financed through tax increases on petrol and diesel fuel.
According to Science Alert, "The move comes after Sweden suffered extreme heatwaves last summer, and one of the worst bushfires in the country's history. The government has committed to taking action to protect its citizens from the effects of climate change in the future."
If Sweden's clean energy plans sound a bit like a pipe dream, the country already receives about 78 percent of its electricity from nuclear power and hydroelectric power, which do not generate carbon emissions. (Although it appears that the Scandanavian country is favorable towards nuclear energy, it has no plans to replace its aging plants. By the looks of its current budget, Sweden is throwing most of its eggs into the solar basket.)
Additionally, it's not so far-fetched for a country to run entirely on renewable energy sources. Earlier this year, Costa Rica announced that for roughly three months, 100 percent of the country's electricity needs came from renewables. Hawaii is also poised to become the first U.S. state to adopt such a standard.
Perhaps in an effort to "lead by example," as the Ecologist wrote, Sweden's clean energy announcement comes a few months before the all important international climate talks in Paris (or COP21) this December.
"By setting ambitious goals, Sweden will take a leading role in the international negotiations on a new climate agreement," the Swedish government said. "Only by doing so do we take our moral responsibility for future generations, while taking advantage of the job and innovation opportunities that the green transition brings."
YOU MIGHT ALSO LIKE
IKEA: Going 100% Renewable by 2020 Makes Good Business Sense
9 Fortune 500 Companies Pledge to Go 100% Renewable
96 Cities That Are Quitting Fossil Fuels and Moving Toward 100% Renewable Energy
EcoWatch Daily Newsletter
Recent Stories from EcoWatch