Shell Accused of 'Orwellian Doublethink' in Downplaying Climate Risks to Investors
Jul. 10, 2014 09:52AM EST
Energy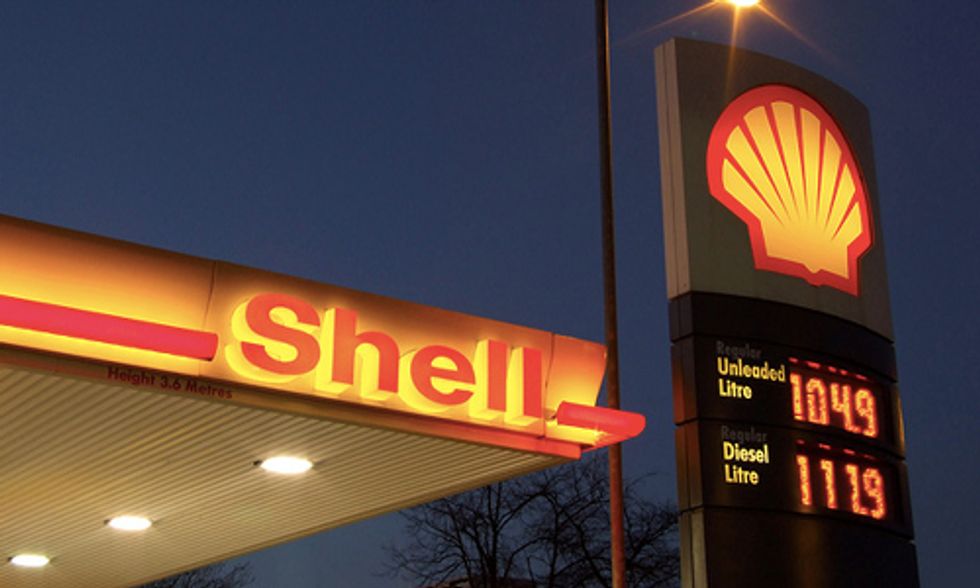 Oil giant Shell is back in the firing line this week as it is accused of "Orwellian doublethink" in its attitude to climate change and of failing to adequately addressing the "carbon bubble" and its threat to the company's profits and shareholders.
The carbon bubble concept is based on the idea that more than two-thirds of fossil fuels must be left in the ground to avoid dangerous climate change and how tighter emissions legislation and emerging clean technologies could result in stranded fossil fuels assets.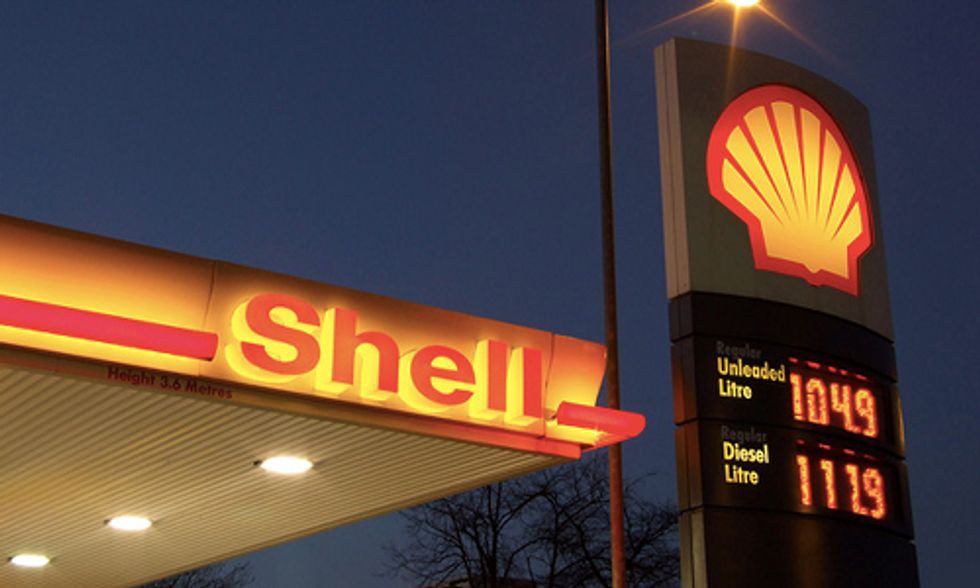 Earlier this year, Shell dismissed a report from the Carbon Tracker Initiative (CTI)—the NGO that pioneered the carbon bubble hypothesis—labeling the concept as "alarmist."
The analysis, released in May, warned oil companies they are poised to water $1.1 trillion of investors' money through to 2025 on expensive and uneconomic projects which will never see a return in the carbon constrained world.
This week, CTI hit back, accusing the company of failing to comprehensively explain the risks involved, and of misquoting parts of the Intergovernmental Panel on Climate Change's latest report.
Anthony Hobley, CEO of CTI said:
With this combative stance, Shell has missed an opportunity to explain to its shareholders how its capital expenditure plans are resilient to the impending energy transition.
Acknowledging the seriousness of the climate challenge whilst at the same time asserting no effective action be taken until the end of the century is as classic a case of Orwellian doublethink as you are likely to find.
The organization points out that while acknowledging the need for urgent climate action, Shell's reassurances to shareholders is based on the assumption that governments will fail to deliver such action.
CTI is accusing Shell of misrepresenting the latest warning from the IPCC, citing the reports claim that "there is a high degree of confidence that global warming will exceed two degrees Celsius by the end of the twenty-first century" but failing to put this into the context of other possible outcomes detailed in the reports series of scenarios.
In a detailed rebuttal of Shell's argument, CTI said the company had selectively focused on its proven reserves, and failed to acknowledge its growing portfolio of unconventional deep-water projects, which involve higher capital costs, longer lead times and longer payback periods.
Over the next 10 year, the CTI says Shell could invest $77 billion in high cost, high-risk projects, which would need a $95 a barrel oil price to pay off. It is these projects, which are most at risk from becoming stranded, argue CTI.
But it appears that Shell is not the only fossil fuel company wilfully ignoring the risk of climate change to their operations.
An analysis from UK based Carbon Brief, identified a trend of companies acknowledging climate risk, while at the same time failing to acknowledge the threat that climate action could place on their business models.
Of 76 oil, gas and coal companies, only seven responding to the survey, of which six came from major oil companies on the Fortune 500 list.
BP, Shell, ExxonMobil, ConocoPhillips, Statoil and MOL all said climate change as real and that climate policy posed a risk to their business—to an extent—as well as agreeing that regulations to curb emissions should be more stringent over time. Yet no company asked saw climate action as a threat to their business in the coming decades.
Mounting Pressure Against Shell and Friends
CTI's analysis is not the only source of pressure being placed on Shell this week. It comes as Greenpeace is mounting a growing campaign for toy manufacturer Lego to break ties with the oil major.
The group argues that Lego is contradicting its own efforts to be environmentally sustainable—investing in wind power and taking steps to reduce the impact of its plastic blocks—but continuing to advertising with Shell and allowing the companies branding on its toys.
A new video highlighting the campaign went viral this week, receiving more than 1 million views in just 24 hours.
It shows an Arctic scene made of Lego being destroyed by an oil spill—highlighting Shell's continued pursuit of oil in the fragile environment. 
EcoWatch Daily Newsletter