This website uses cookies to ensure you get the best experience while browsing it. By clicking 'Got It' you're accepting these terms.
Scientists Say Climate Change Could Produce 'Irreversible' Effects on Earth
Mar. 20, 2014 03:51PM EST
Climate
With its new report on climate change, the largest science society in the world is intent on reaching the largest possible amount of people.
That's likely why the American Association for the Advancement of Science's (AAAS) What We Know gets straight to the point without the confusing data and over-analytical language some reports offer. Instead, the report presents plenty of no-nonsense language on human-caused climate change, which 97 percent of climate scientists agree on.
"The longer we wait to respond, the more the risks of climate change will increase," the report reads. "Conversely, the sooner we take action, the more options we will have to reduce risk and limit the human and economic cost of climate change."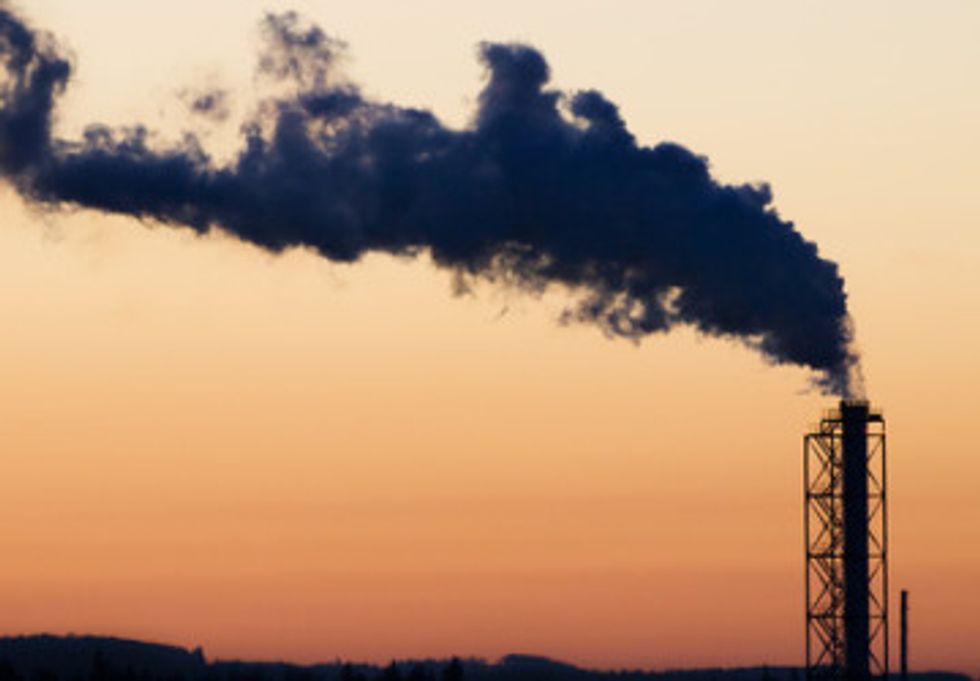 Photo courtesy of Shutterstock
The AAAS' study was compiled by a panel of scientists from various universities and institutes around the U.S. and United Kingdom. There are more than 120,000 members in the AAAS.
While they find it "disturbing" that scientists can't agree on just how much warming it will take to trigger drastic changes, the scientists say they could come in the next 10 to 20 years. They label those changes "abrupt, unpredictable and potentially irreversible."
"Average global temperature has increased by about 1.4 degrees over the last 100 years," according to the report. "Sea level is rising, and some types of extreme events—such as heat waves and heavy precipitation events—are happening more frequently. Recent scientific findings indicate that climate change is likely responsible for the increase in the intensity of many of these events in recent years."
Like most, this panel, led by Mario Molina of the University of California San Diego's Scripps Institution of Oceanography, says lowering carbon dioxide emissions is our best hope. Carbon dioxide remained stable at 280 parts-per-million (ppm) for millennia, before beginning to rise in the 19th century. As more fossil fuels were burned, that figure kept rising. It broke the 400 ppm mark a year ago.
The study largely agrees with a NASA study that predicts that the Earth could warm 20 percent more than earlier estimates. However, the AAAS ends things on quite a few hopeful notes, though. The panel believes that scientists worked successfully with the government, industries and consumers after identifying acid rain and ozone threats. Its members believe the same can be done regarding climate change. The study also applauded the greenhouse gas emission reduction initiatives in larger cities like New York, Seattle, Boston and Chicago.
"The United States is one of the most resourceful and innovative societies in the world," the study reads. "We are a nation of problem solvers ... We believe that our responsibility as scientists is to ensure, to the best of our ability, that people fully understand the climate realities and risks we face.
"Prior experience shows that we and future generations will be better off when science effectively informs decision-making and action." 
Visit EcoWatch's CLIMATE CHANGE page for more related news on this topic.

EcoWatch Daily Newsletter
The Opera House is seen with smoke haze which enveloped Sydney Harbor on Dec. 10 in Sydney, Australia. Smoke haze hangs over the city as the New South Wales fire danger risk is raised from 'very high' to 'severe'. James D. Morgan / Getty Images
The brushfires raging through New South Wales have shrouded Australia's largest city in a blanket of smoke that pushed the air quality index 12 times worse than the hazardous threshold, according to the Australia Broadcast Corporation (ABC).
People walk across the bridge near Little Raven Court in downtown Denver. Younger Americans increasingly prefer to live in walkable neighborhoods. Helen H. Richardson / The Denver Post via Getty Images
By David B. Goldstein
Energy efficiency is the cornerstone of any country's plan to fight the climate crisis. It is the cheapest option available, and one that as often as not comes along with other benefits, such as job creation, comfort and compatibility with other key solutions such as renewable energy. This has been recognized by the International Energy Agency (IEA) for at least a decade.
Activists from Extinction Rebellion New York City engaged in nonviolent direct action to confront climate change outside City Hall on April 17, 2019. Erik McGregor / Pacific Press / LightRocket via Getty Images
By Andrea Germanos

Over 500 groups on Monday rolled out an an action plan for the next president's first days of office to address the climate emergency and set the nation on a transformative path towards zero emissions and a just transition in their first days in office.

The Ladakh region of India, pictured above, is a part of the Himalayan mountain region of the upper Indus Valley which is the most vulnerable water tower, according to researchers. Suttipong Sutiratanachai / Moment / Getty Images
Jet stream triggered heat waves could threaten food production in several important breadbaskets, including central North America.
Carl Wycoff /
CC BY 2.0
Researchers have pinpointed a previously underexamined threat to global food production, and they warn it will only get worse as the climate crisis intensifies.