Realities of Climate Change: Residents Struggle to Rebuild After Hurricane Sandy
Oct. 28, 2013 10:04AM EST
Climate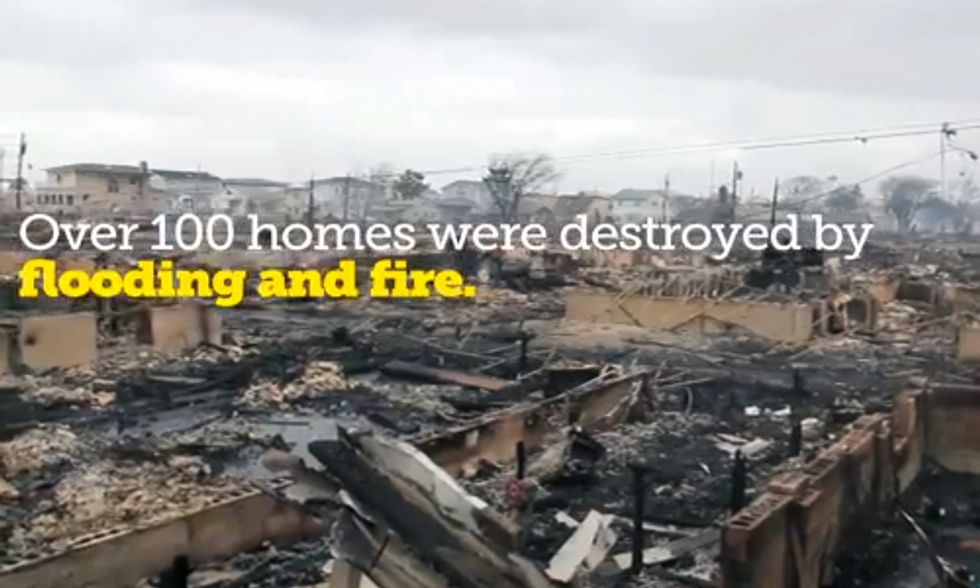 One year ago tomorrow, Hurricane Sandy hit the East Coast, illustrating the link between extreme weather and climate change.
But even though extreme weather events from droughts to wildfires have become more frequent, most insurers aren't preparing for climate change at all. This is especially alarming in the face of Congress' decision in July to slash the subsidies for federal flood insurance.
The costs of climate change can be felt in places such as Breezy Point, Queens, NY, where a Hurricane Sandy storm surge set off a fire a year ago tomorrow. The fire decimated more than 100 homes.
Construction is under way to rebuild the homes destroyed in the fire.  But with the loss of federal flood insurance subsidies, many residents now worry that rising insurance rates could make rebuilding too expensive.
These financial challenges are not going away as the effects of climate change, including intense and more frequent storms, are predicted to only get worse, residents say.
"I'm very concerned about what seems to be the intensity of weather patterns happening," said one resident. "I think you'd have to be an idiot not to believe in global warming or climate change or to think it's not happening."
Below is a video from Climate Desk that tells the residents' stories.
EcoWatch Daily Newsletter
Recent Stories from EcoWatch