This website uses cookies to ensure you get the best experience while browsing it. By clicking 'Got It' you're accepting these terms.
Protecting the Earth Is Not a Crime
Apr. 06, 2016 10:18AM EST
Climate
The tragic murder of Honduran environmental activist Berta Caceres has shined a spotlight on crimes against activists around the globe. As a grassroots global philanthropy, our work at Global Greengrants Fund directly intersects with these activists and their work. We give out more than 700 small grants every year, totaling more than $8 million, almost exclusively to small groups and environmental and human rights activists. Unfortunately, our grantees are increasingly threatened for their work protecting the Earth and their homelands.
One of our grantees is the Argentinian organization "Mapuche People Winkul Newen," which is an indigenous and civil rights organization protesting against oil exploration in their native territorial homelands. In December of 2012, Relmu Namku, who is one of the Winkul Newen community leaders and activists, allegedly injured a local magistrate during a protest—the magistrate, Veronica Pelayes, was hit by a rock which allegedly broke her nose and the local police claimed that Namku threw the rock.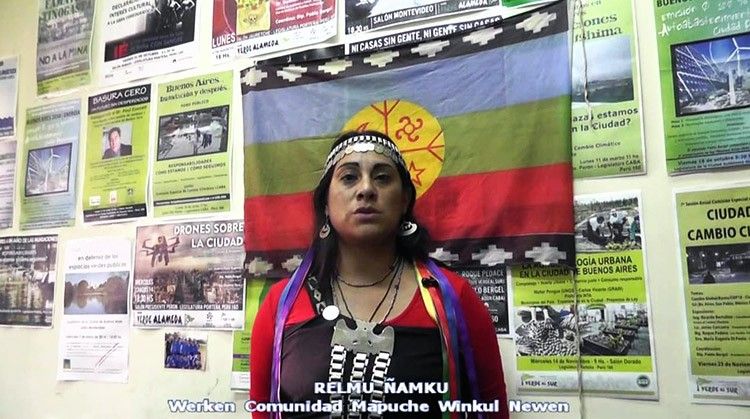 The alleged crime was vastly trumped up and called "attempted homicide" and Namku was put on trial during which the international media took note because the trial was seen to symbolize the criminalization that activists face around the globe. Namku was eventually acquitted of the charge in late 2015 and set free. After earning her freedom, Namku has become a higher-profile leader, negotiating with the new Argentinian government to protect her indigenous homelands and fight against the threat of oil drilling and other forms of occupation.
Another of our grantees was an organization of scientists, "Environmental Watch on North Caucuses" in Russia. Leaders of the organization, including Yevgeny Vitishko, were very critical of the 2014 Olympic games in Sochi which destroyed thousands of acres of pristine forest and rare salmon habitat, much of it right in the middle of Sochi National Park. At protests against the Olympics, Vitishko was arrested for swearing in public and for spray-painting a fence.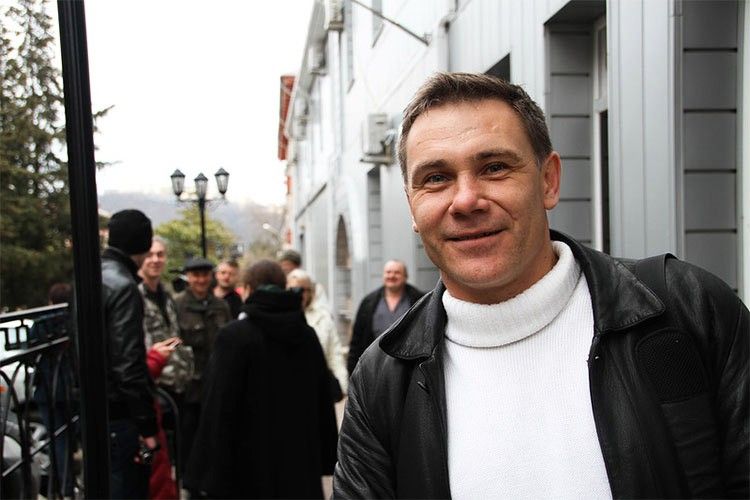 He was later sentenced to three years in a penal colony for those alleged "crimes," which most observers felt was a politically motivated and vastly trumped up punishment. Environmental Watch had created a long report critiquing the Sochi Olympics that infuriated the Kremlin and intensified the Kremlin's campaign against environmental critics during the Olympics. Vitishko ended up serving a year in prison and was released at the end of 2015. His colleague, Suren Gazaryan, won the Goldman Prize and spoke out against the Sochi Olympics and Vitishko's imprisonment at the Goldman award ceremony. As we head into the already controversial summer Olympics in Brazil, we wonder if the same attacks against activists will occur?
The Council of Indigenous and Popular Organizations of Honduras (COPINH) and its former leader Berta Caceres had received several greengrants. This tragic and now internationally known story, ends with Berta's murder two months ago. She fought successfully to stop a massive hydroelectric dam in her indigenous homelands and also won the Goldman Prize for her efforts. The success of her campaign and her international notoriety could not stop the attacks against her. Even during her Goldman award ceremony, the threats against her life were noted, as were the severe problems facing environmental and human rights activists in Honduras.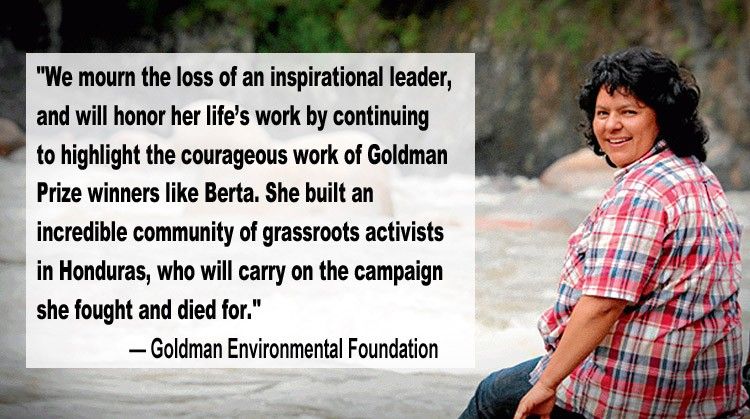 Many of our grantees have faced ridicule, harassment, intimidation and threats for their efforts to speak out to protect their human and environmental rights. In international philanthropic and NGO circles, we often call this "the closing space for civil society"—i.e., that public demonstrations and civil disobedience are increasingly being constrained and outlawed. A less sanitized term for this, that I prefer, is to call it the "criminalization of activism" such that is has now become a crime to be active in protest against authority and where the rhetoric surrounding that activism is increasingly hyperbolized and framed as "criminal" or worse.
As contests over land and resources escalate around the globe—often driven by extractive multi-national capitalism's desire for hardrock mines, hydroelectric dams, rangeland for cattle and fossil fuels—these threats seem to be intensifying as they co-mingle with the same political grip that extractive capitalism seems to have on governments and elected leaders around the world.
YOU MIGHT ALSO LIKE
Food Not Bullets: Hunger Pangs of Starving Farmers Met by a Barrage of Bullets
6 Colorado Teenagers File Appeal in Fracking and Climate Lawsuit
Mark Ruffalo: TPP Would Fuel Climate Chaos and Empower Corporate Polluters
10 Inspiring Films on Food + Farming: Who Do You Think Should Win the People's Choice Award?
EcoWatch Daily Newsletter
Artist's conception of solar islands in the open ocean. PNAS
Millions of solar panels clustered together to form an island could convert carbon dioxide in seawater into methanol, which can fuel airplanes and trucks, according to new research from Norway and Switzerland and published in the Proceedings of the National Academy of Sciences journal, PNAS, as NBC News reported. The floating islands could drastically reduce greenhouse gas emissions and dependence on fossil fuels.
Marcos Alves / Moment Open / Getty Images
More than 40 percent of insects could go extinct globally in the next few decades. So why did the U.S. Environmental Protection Agency (EPA) last week ok the 'emergency' use of the bee-killing pesticide sulfoxaflor on 13.9 million acres?
EcoWatch teamed up with Center for Biological Diversity via EcoWatch Live on Facebook to find out why. Environmental Health Director and Senior Attorney Lori Ann Burd explained how there is a loophole in the The Federal Insecticide, Fungicide, and Rodenticide Act under section 18, "that allows for entities and states to request emergency exemptions to spraying pesticides where they otherwise wouldn't be allowed to spray."
Simple swaps that cut down on kitchen trash.
Sponsored
By Kayla Robbins
Along with the bathroom, the kitchen is one of the most daunting areas to try and make zero waste.
View of downtown Miami, Florida from Hobie Island on Feb. 2, 2019.
Michael Muraz / Flickr
The Democratic candidates for president descended upon Miami for a two-night debate on Wednesday and Thursday. Any candidate hoping to carry the state will have to make the climate crisis central to their campaign, as The New York Times reported.
By Sharon Kelly
On Monday, the Wall Street Journal featured a profile of Scott Sheffield, CEO of Pioneer Natural Resources, whose company is known among investors for its emphasis on drawing oil and gas from the Permian basin in Texas using horizontal drilling and hydraulic fracturing, or fracking.
Pexels
By Craig K. Chandler
The federal government has available to it, should it choose to use them, a wide range of potential climate change management tools, going well beyond the traditional pollution control regulatory options. And, in some cases (not all), without new legislative authorization.
Denis Poroy / Getty Images
By Dan Gray
Processed foods, in their many delicious forms, are an American favorite.
But new research shows that despite increasing evidence on just how unhealthy processed foods are, Americans have continued to eat the products at the same rate.
By Sarah Steffen
With a profound understanding of their environmental surroundings, indigenous communities around the world are often cited as being pivotal to tackling climate change.