This website uses cookies to ensure you get the best experience while browsing it. By clicking 'Got It' you're accepting these terms.
Polar Protection on Ice
Feb. 27, 2012 09:45AM EST
Climate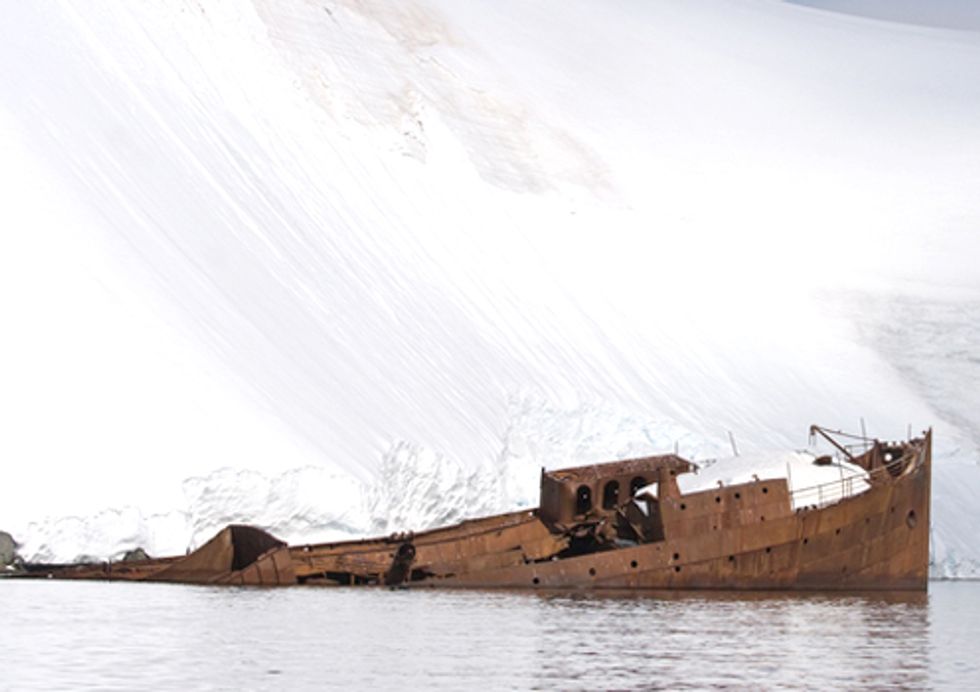 The polar waters of the Arctic and Antarctic are in jeopardy as a result of substantial delays to the development of environmental protection rules which will reduce the impact of shipping on these delicate regions. Last week the International Maritime Organization1 shelved the development of environmental protection rules until 2013.
This major setback for polar environmental protection came about as a result of procedural objections by flag states2 despite the efforts of most Arctic states and Antarctic treaty states to make progress on environmental protection. "As a result of this decision, the completion of a mandatory Polar shipping code covering both safety and environment protection will fall further behind schedule, and indeed, there is a very real chance that environmental protection could be scuttled altogether," said James Barnes, executive director of Antarctic and Southern Ocean Coalition (ASOC).
Both poles are extremely sensitive to environmental disruption and have an important role regulating the global climate. As the global climate changes, the poles are experiencing the most rapid warming of anywhere on earth and sea ice is retreating in most polar regions, making those waters more accessible to shipping than ever before in human history. The numbers of ships using the Northwest Passage and Northern Sea Route, to the north of Canada, the U.S., Norway and Russia, is increasing each year. The Arctic in particular is expected to experience a significant increase in resource exploitation and shipping volumes, which are likely to exacerbate climate-induced problems.
Environmental regulations for shipping are necessary to ensure that the volume of pollutants such as oils, chemicals and sewage being discharged by increased shipping into these pristine waters can be minimized. In addition, rules are needed to ensure that disturbance of wildlife and coastal communities is kept to a minimum and major oil and chemical spills are avoided.
"Last week's decision is badly flawed," said Mr. Barnes." Action is required sooner rather than later to ensure adequate environmental protection is in place as more and more ships use these remote, hazardous and vulnerable waters. Operational pollution from shipping and accidents could irreversibly damage these globally important sensitive ecosystems and polar wildlife is already under massive pressure from the changing climate."
"IMO member governments have an obligation to develop proactive environmental protections for our poles, and we hope that it won't take an Exxon Valdez or Costa Concordia-type disaster in polar waters before real regulatory action is achieved in these vulnerable regions," said John Kaltenstein, marine program manager at Friends of the Earth U.S.
"It is imperative that the IMO brings countries together to finish developing a mandatory Polar Code, which must include strong environmental protections," said Shawna Larson, Chickaloon Village Tribal Member and Alaska program director for Pacific Environment. "Indigenous Peoples who have lived in these Arctic coastal communities since time immemorial are highly dependent on a clean Arctic Environment for their traditional ways of life and their food sources. Without strong environmental protections in the Polar Code, Indigenous Peoples traditional ways will be at risk."
For more information, click here.
—————
1. The IMO is the UN body responsible for developing and adopting global shipping regulations addressing safety and environmental protection
2. Flag States are the countries which flag ships and are then expected to enforce the globally adopted shipping regulations relevant to the ships flying their flags.
EcoWatch Daily Newsletter
European Commission President Ursula von der Leyen delivers a press statement on the European Green Deal at the EU headquarters in Brussels, Belgium on Dec. 11, 2019. Xinhua / Zheng Huansong via Getty Images
The European Commission introduced a plan to overhaul the bloc's economy to more sustainable, climate-conscious policies and infrastructure, with the goal of being carbon-neutral by 2050, according to CNBC.
Young activists shout slogans on stage after Greta Thunberg (not in the picture) took part in the plenary session during the COP25 Climate Conference on Dec. 11 in Madrid, Spain. Pablo Blazquez Dominguez / Getty Images
By Andrea Germanos
Young activists took over and occupied the main stage at the COP25 climate conference in Madrid, Spain Wednesday and demanded world leaders commit to far more ambitious action to address the ecological emergency.
A NASA image showing the ozone hole at its maximum extent for 2015. NASA Goddard Space Flight Center
The Montreal Protocol, a 1987 international treaty prohibiting the production of chlorofluorocarbons (CFCs) to save the ozone layer, was the first successful multilateral agreement to successfully slow the rate of global warming, according to new research. Now, experts argue that similar measures may lend hope to the climate crisis.
Police in Wales are in the midst of an unusual investigation: the sudden death of more than 200 starlings.
Donald Trump Jr. killed an argali sheep like this one on a hunting trip in Mongolia. powerofforever/ iStock / Getty Images Plus
During a hunting trip in Mongolia this August, Donald Trump Jr. shot and killed an endangered argali sheep, and received a permit only after the fact.