This website uses cookies to ensure you get the best experience while browsing it. By clicking 'Got It' you're accepting these terms.
Philippines Tragedy Demands Global Action at Warsaw Climate Talks
Nov. 13, 2013 09:51AM EST
Climate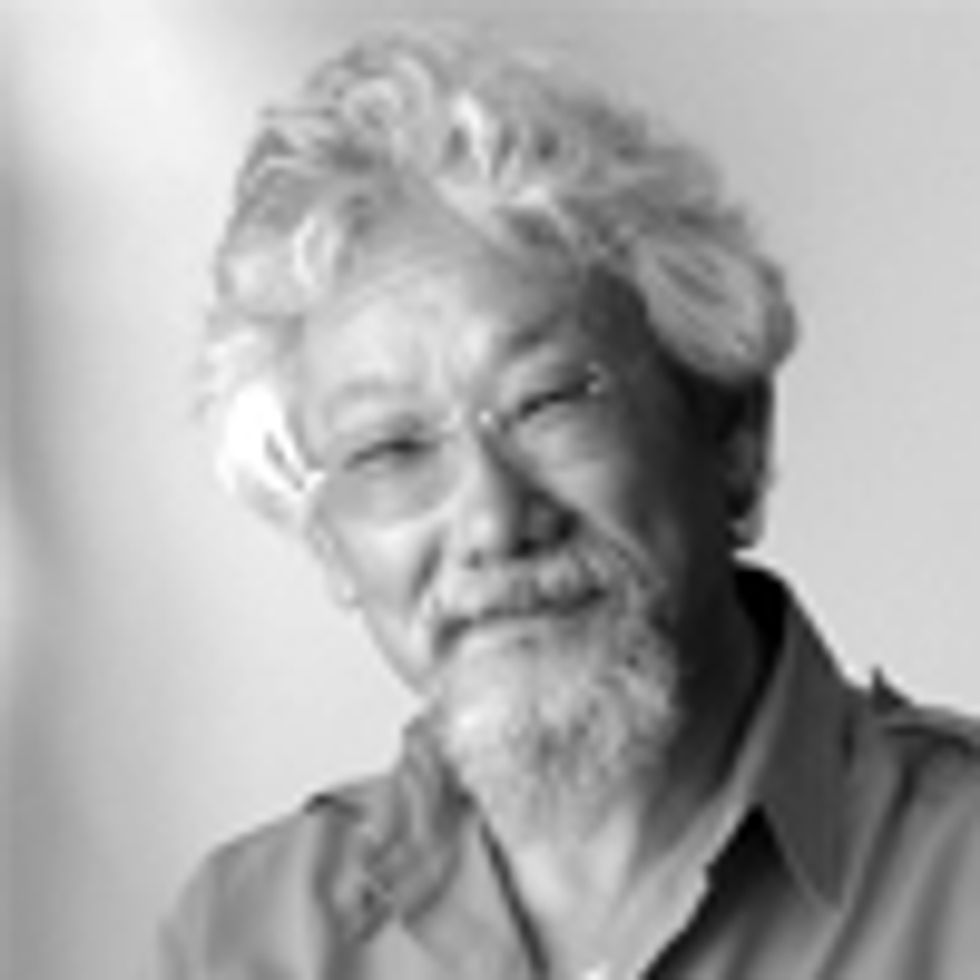 As people in the Philippines struggle with the devastation and death from the worst storm to hit land in recorded history, world leaders are meeting in Warsaw, Poland, to discuss the climate crisis.
"What my country is going through as a result of this extreme climate event is madness. The climate crisis is madness," Yeb Sano, lead negotiator for the Philippines, told the opening session of the United Nations climate summit, which runs until Nov. 22. "We can stop this madness. Right here in Warsaw."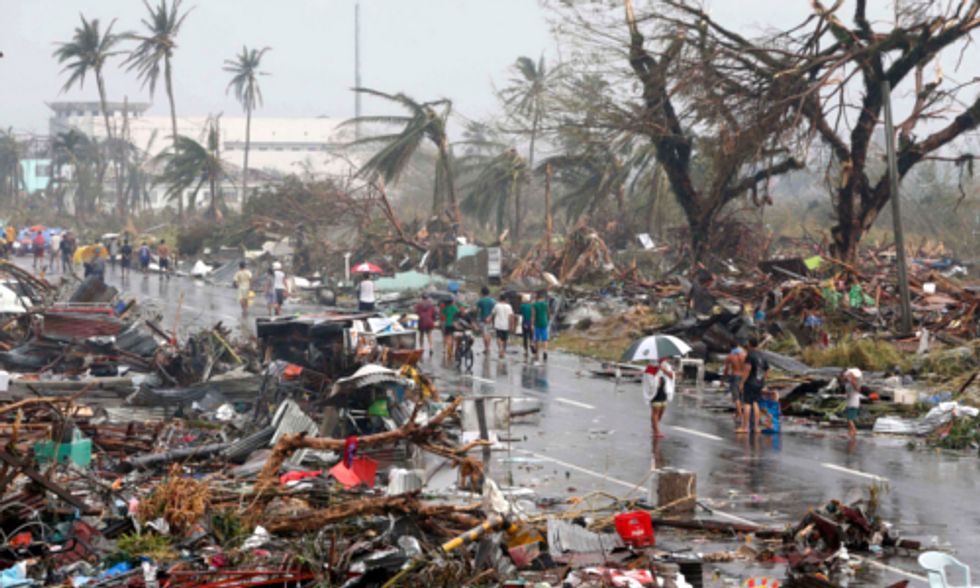 Given the slow progress at the 18 meetings held since 1992—when countries from around the world joined the United Nations Framework Convention on Climate Change—it's hard not to be pessimistic. Canada, in particular, has been repeatedly singled out among the close to 200 member countries for obstructing progress and not doing enough to address climate change at home.
But as scientific evidence continues to build, and impacts—from extreme weather to melting Arctic ice—continue to worsen, with costs mounting daily, the impetus to resolve the problem is growing. We're exhausting Earth's finite resources and pushing global ecosystems to tipping points, beyond which addressing pollution and climate issues will become increasingly difficult and costly. The only hindrance to developing a fair, ambitious and legally binding climate plan for the world is lack of political will.
Part of the problem is that much of the world is tied to the fossil fuel economy, and the rush is on to get as much oil, coal and gas out of the ground and to market while people are still willing to pay for it and burn it up. We're wasting precious resources in the name of quick profits, instead of putting them to better use than propelling often solo occupants in large metal vehicles, and instead of making them last while we shift to cleaner energy sources.
But there's cause for hope. Solutions are available. Governments just have to demonstrate courage and leadership to put us on a path to a healthier future.
For example, a recent report by energy consulting firm ECOFYS, Feasibility of GHG Emissions Phase-Out by Mid-Century, shows it's technically and economically feasible to reduce global greenhouse gas emissions to zero from 90 percent of current sources with readily available technology. It shows we could phase out almost all net emissions by 2050 by innovating further. In doing so, we could likely meet the agreed-upon goal of limiting global average temperature increases to below two degrees Celsius, and we'd stand a 50 percent chance of staying below 1.5 degrees Celsius by the end of the century. All of this would have the added benefit of reducing "water, air and soil pollution associated with traditional energy generation."
The report echoes the David Suzuki Foundation's findings regarding Canada's potential to meet its current and forecasted demand for fuel and electricity with existing supplies of solar, wind, hydroelectric and biomass energy.
Whether or not any of this is politically feasible is another question. But the longer we delay the more difficult and expensive it will get.
Polling research also shows Canadians expect our government to be a constructive global citizen on climate action. A recent Leger Marketing survey sponsored by Canada 2020 and the University of Montreal found the majority of Canadians understand that human activity is contributing to climate change and believe the federal government should make addressing the issue a high priority. Of those polled, 76 percent said Canada should sign an international treaty to limit greenhouse gas emissions, with most supporting this even if China does not sign.
The poll also found majority support for a carbon tax as one way to combat climate change, especially if the money generated is used to support renewable energy development. Although B.C. has recently stepped back from previous leadership on climate change, its carbon tax is one example among many of local governments doing more than the federal government to address climate change.
We and our leaders at all political levels—local, national and international—must do everything we can to confront the crisis. As Mr.Sano told delegates in Warsaw, "We cannot sit and stay helpless staring at this international climate stalemate. It is now time to take action. We need an emergency climate pathway."
—————
Below, watch climate change representative Yeb Sano as he pleads with the world to take immediate, drastic climate action in an emotional speech at the UN's climate talks in Warsaw:
EcoWatch Daily Newsletter
A view of a washed out road near Utuado, Puerto Rico, after a Coast Guard Air Station Borinquen MH-65 Dolphin helicopter crew dropped relief supplies to residents Tuesday, Oct. 3, 2017. The locals were stranded after Hurricane Maria by washed out roads and mudslides. U.S. Coast Guard photo by Petty Officer 3rd Class Eric D. Woodall /
CC BY-NC-ND 2.0
By Coral Natalie Negrón Almodóvar
The Earth began to shake as Tamar Hernández drove to visit her mother in Yauco, Puerto Rico, on Dec. 28, 2019. She did not feel that first tremor — she felt only the ensuing aftershocks — but she worried because her mother had an ankle injury and could not walk. Then Hernández thought, "What if something worse is coming our way?"
Flooded battery park tunnel is seen after Hurricane Sandy in 2012.
CC BY 2.0
President Trump has long touted the efficacy of walls, funneling billions of Defense Department dollars to build a wall on the southern border. However, when the U.S. Army Corps of Engineers (USACE) released a study that included plans for a sea wall to protect New Yorkers from sea-level rise and catastrophic storms like Hurricane Sandy, Trump mocked it as ineffective and unsightly.
A general view of fire damaged country in the The Greater Blue Mountains World Heritage Area near the town of Blackheath on Feb. 21, 2020 in Blackheath, Australia. Brook Mitchell / Getty Images
In a post-mortem of the Australian bushfires, which raged for five months, scientists have concluded that their intensity and duration far surpassed what climate models had predicted, according to a study published yesterday in Nature Climate Change.
Sea level rise causes water to spill over from the Lafayette River onto Llewellyn Ave in Norfolk, Virginia just after high tide on Aug. 5, 2017. This road floods often, even when there is no rain.
Skyler Ballard / Chesapeake Bay Program
By Tim Radford
The Texan city of Houston is about to grow in unexpected ways, thanks to the rising tides. So will Dallas. Real estate agents in Atlanta, Georgia; Denver, Colorado; and Las Vegas, Nevada could expect to do roaring business.
Malala Yousafzai (left) and Greta Thunberg (right) met in Oxford University Tuesday. Wikimedia Commons /
CC BY 2.0
What happens when a famous school striker meets a renowned campaigner for education rights?