This website uses cookies to ensure you get the best experience while browsing it. By clicking 'Got It' you're accepting these terms.
Oklahoma Earthquakes: Bombshell Doc Reveals Big Oil's Tight Grip on Politicians and Scientists
Dec. 09, 2015 08:55AM EST
Energy
"You almost feel like the ground is going to open up underneath of you or something. And then you think, 'Am I losing my mind? This is the third one today and they've only reported one!'"
This statement—captured in Al Jazeera America's riveting new documentary Earthquake State—comes from an Oklahoma resident commenting on her state's alarming earthquake boom.
Al Jazeera America correspondent Josh Rushing and the Fault Lines team recently traveled to the state and spoke to several Oklahoma residents, seismologists, oil and gas industry officials, and lawmakers, including Oklahoma Governor Mary Fallin, who has been slow to acknowledge the connection between the earthquakes and the oil and gas industry.
The bombshell documentary, which EcoWatch has previewed, explores the mounting scientific evidence that links earthquakes to injection wells, as well as the maddening hurdles and bureaucracy that state scientists and regulators face in their efforts to halt the potential crisis and national security threat.
more than 2,100
earthquakes of magnitude 1.5 or greater in the past year in frack-happy Oklahoma. Photo credit: Al Jazeera America
As EcoWatch has extensively reported, the Sooner State is experiencing a frightening spike in seismic activity. Before 2009, Oklahoma had two earthquakes of magnitude 3.0 or greater each year, but now there are two a day. Oklahoma now has more earthquakes than anywhere else in the world, a spokesperson from the Oklahoma Corporation Commission (OCC), the state's oil and gas regulatory body, said earlier this month.
Scientists have identified that the injection of large volumes of toxic wastewater left over from oil drilling and fracking operations into underground wells has triggered the state's now daily earthquakes.
While state regulatory agencies have ordered changes and the shut down of several wells to slow the earthquake rate, as you can see in the image below, thousands of these wells are still in operation, literally dotting the map.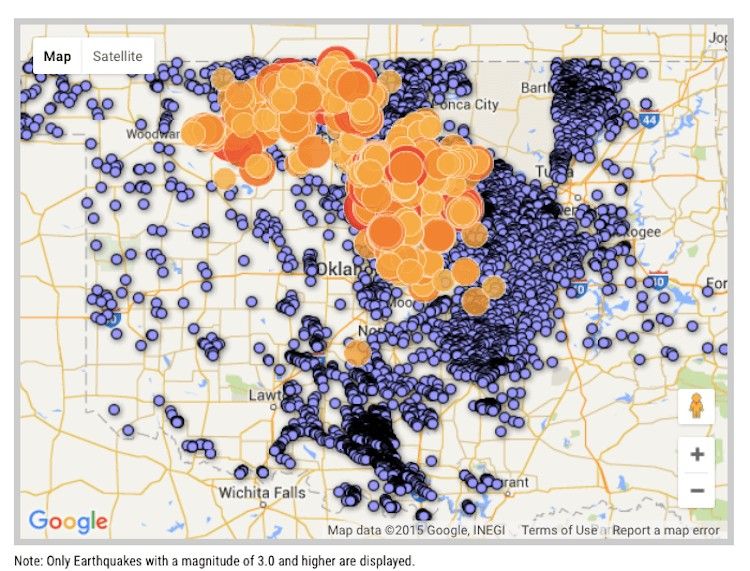 In an interview with Cory Williams (D-Stillwater), the state representative reveals that state legislators have done little to address Oklahomans' concerns. From 2009 until 2014, no earthquake-related bills were introduced, he said.
"You know some days I come to work and I feel like I work in the 'Devon Energy House of Representatives,'" Williams tells Al Jazeera, referring to the Oklahoma City-based natural gas and oil producers.
"We show a tremendous amount of deference to the [oil and gas] industry," he continues. "They're the number one job producer in the state, and people have become loath to do anything that might appear to harm oil and gas."
"We're jeopardizing life, safety and property in the state solely for the profits of oil and gas," Williams claims.
In August, Oklahoma Gov. Mary Fallin finally admitted that there was a "direct correlation between the increase of earthquakes that we've seen in Oklahoma [and] disposal wells" after denying the link for several years.
Fallin is said to be weighing the pros and cons of fracking in her state. The state is one of the top natural gas-producing states in the nation. One-quarter of all jobs are either directly or indirectly tied to the energy industry.
However, as state officials voice intentions to reduce seismicity, Oklahoma has cut the budgets of the two agencies dealing with the earthquake pandemic: the Oklahoma Geological Survey (OGS) and the OCC, according to Fault Lines.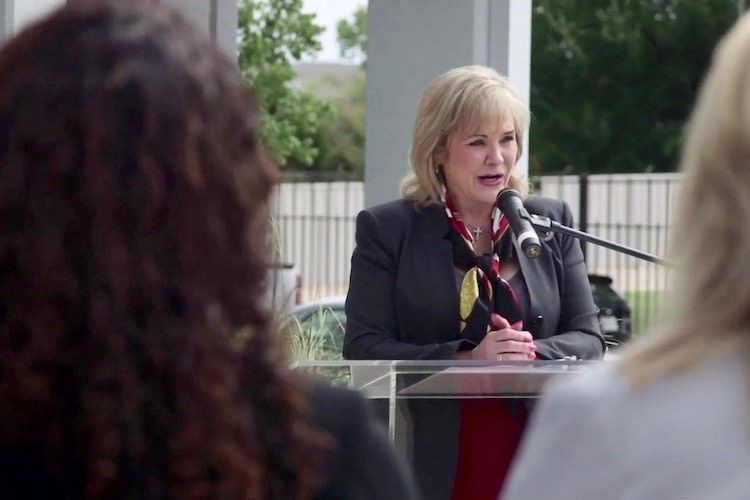 Fault Lines spoke with former OGS head seismologist Austin Holland on the pressure he's faced for drawing a connection between earthquakes and wastewater disposal.
In 2013, federal scientists at the U.S. Geological Survey (USGS) and the OGS issued a joint statement linking the earthquakes to injection wells. As it happens, OGS is based at the University of Oklahoma, which relies heavily on private funding largely from the oil and gas industry, Al Jazeera reports.
Soon after the report's release, Holland says he was summoned into a meeting with university president David Boren and Continental Resources oil executive Harold Hamm, who has contributed more than $30 million to the university, according to Al Jazeera.
"[Hamm] basically said to me, 'You have to watch how you say things,'" Holland says.
Holland also described pressure to sign a 2014 position paper by former dean Larry Grillot, concluding that the majority of Oklahoma's earthquakes were natural.
"This is one of those areas where current science meets political and social realms, very similar to climate change," Holland says.
Holland resigned as head seismologist at OGS in August. "I've infuriated people within the university, I've infuriated people within the oil and gas industry," he told Fault Lines on his last day on the job.
This means, as earthquakes grow in frequency and intensity, Oklahoma is now without a head state seismologist.
Meanwhile, the oil industry appears indifferent to the shaking. "Having a 3 [3.0 magnitude earthquake] is kind of a so-what," Kim Hatfield, spokesperson for the Oklahoma Independent Petroleum Association, told Al Jazeera.
He said that earthquakes have always occurred in the state, adding, "If I was sure that there was never going to be anything bigger than a 3.0 that wasn't naturally occurring ... my blood pressure would probably go down a lot."
In May, Fallin signed legislation preventing cities from enacting drilling bans, making Oklahoma the second state after Texas to ban fracking bans.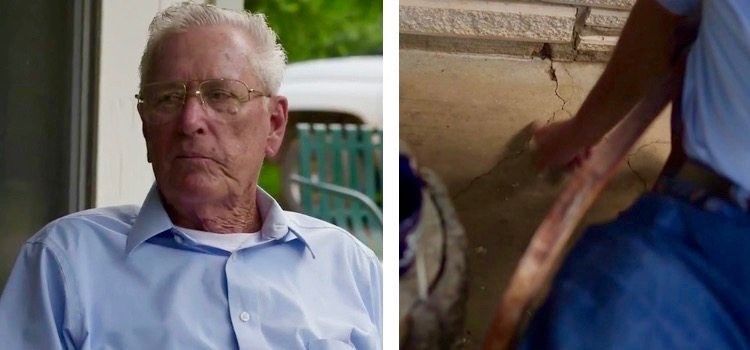 In the end, it's the rattled Oklahoma residents who could potentially have the biggest sacrifice if a damaging earthquake ever hits.
Additionally, as NPR reported last month, if a strong earthquake strikes the northwestern city of Cushing—one of the largest crude oil storage facilities in North America—it could disrupt the U.S. energy market and become a national security threat.
Noble County farmer and retired electronics expert Mark Crismon, who has voluntarily monitored the earthquakes since 2014, told Fault Lines how earthquakes have "destroyed" his home, including one night when he observed 52 seismic incidents in two and a half hours.
"If a [fault] slips 10 or 15 or 20 miles, you've had it," Crismon says. "This state will go back to the Stone Age in about 3 seconds."
Earthquake State will air on Al Jazeera America on Sunday, Dec. 13 at 9 p.m. ET/6 p.m. PT and again on Tuesday, Dec. 15 at 6 p.m. ET/3 p.m. PT.
YOU MIGHT ALSO LIKE
Another Earthquake Hits Oklahoma: Officials Worry Stronger Quake Could Threaten National Security
Strong Earthquake Rattles Oklahoma, Felt in 7 Other States
It's Official: Oklahoma Experiences More Earthquakes Than Anywhere Else in the World
Pennsylvania Township Passes Bill of Rights Banning Fracking Wastewater Injection Wells
EcoWatch Daily Newsletter
Ryan Hagerty / USFWS
It's become a familiar story with the Trump administration: Scientists write a report that shows the administration's policies will cause environmental damage, then the administration buries the report and fires the scientists.
A coalition of some of the largest environmental groups in the country joined forces to file a lawsuit in federal court challenging the Trump administration's maneuver to weaken the Endangered Species Act.
beyond foto / Getty Images
By Kimberly Holland
Children who eat a lot of gluten in their earliest years may have an increased risk of developing celiac disease and gluten intolerance, according to a new study published in JAMATrusted Source.
Joe Raedle / Getty Images
By Jake Johnson
Calling the global climate crisis both the greatest threat facing the U.S. and the greatest opportunity for transformative change, Sen. Bernie Sanders unveiled today a comprehensive Green New Deal proposal that would transition the U.S. economy to 100 percent renewable energy and create 20 million well-paying union jobs over a decade.
The Parties to CITES agreed to list giraffes on Appendix II of the Convention on International Trade in Endangered Species (CITES) today at the World Wildlife Conference or CoP18 in Geneva. Such protections will ensure that all giraffe parts trade were legally acquired and not sourced from the poached giraffes trade and will require countries to make non-detriment findings before allowing giraffe exports. The listing will also enable the collection of international trade data for giraffes that might justify greater protections at both CITES and other venues in the future.

The WHO stressed that more research is needed on the potential health risks of microplastic ingestion. luchschen / iStock / Getty Images Plus
The UN's health agency on Thursday said that microplastics contained in drinking water posed a "low" risk at their current levels.
However, the World Health Organization (WHO) — in its first report on the potential health risks of microplastic ingestion — also stressed more research was needed to reassure consumers.
Brazil's right-wing President Jair Bolsonaro is giving President Trump a run for his money in the alternative facts department.
Washington Gov. Jay Inslee, who made solving the climate crisis the center of his presidential campaign, is dropping out of the 2020 Democratic primary race.