Oil and Gas Industry Buys Colorado Fracking Election
Jun. 25, 2014 10:07AM EST
Energy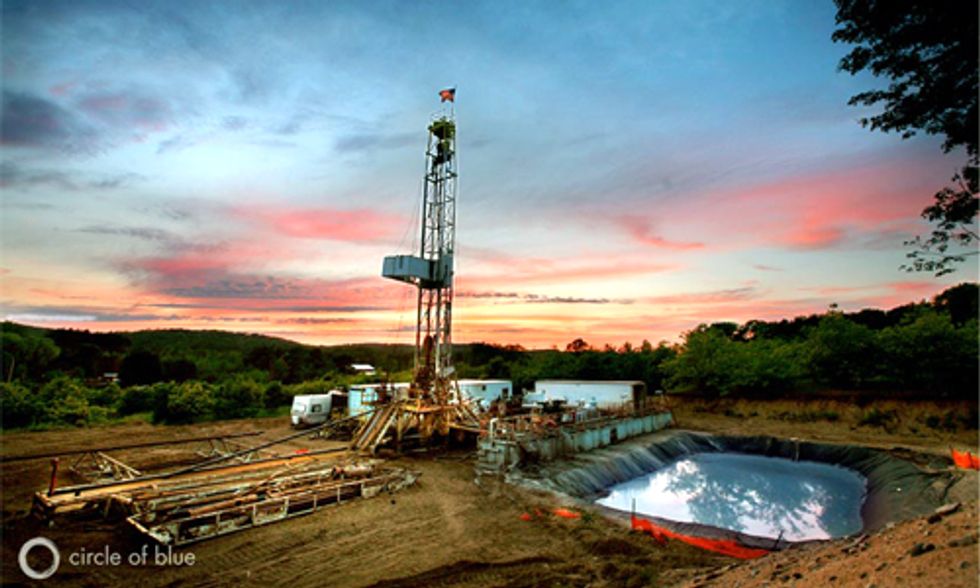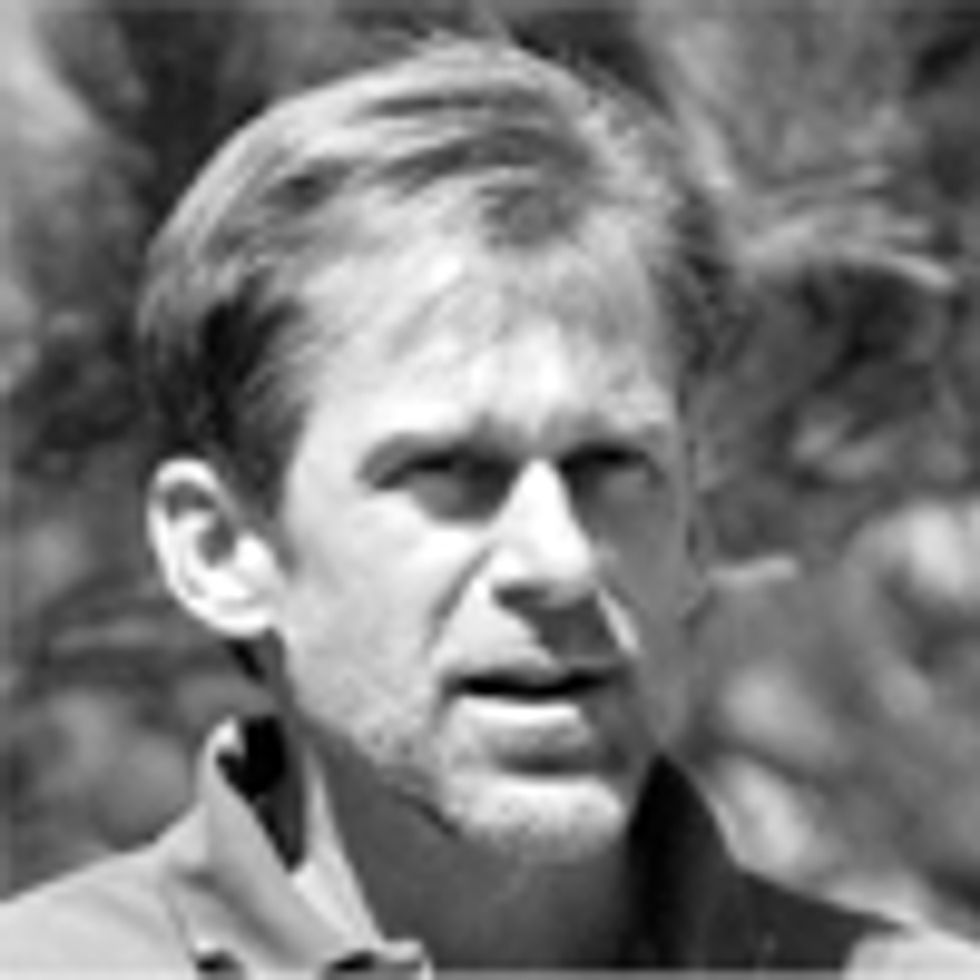 In what may have been the most expensive and farce of an election in the history of Colorado, the oil and gas industry has likely spent $1 million to buy a fracking election in the city of Loveland, CO. When the votes were tallied last night for a two-year fracking moratorium in Loveland, "no" votes squeaked out a victory by a 10,844 to 9,942 margin, getting just 52 percent of the vote.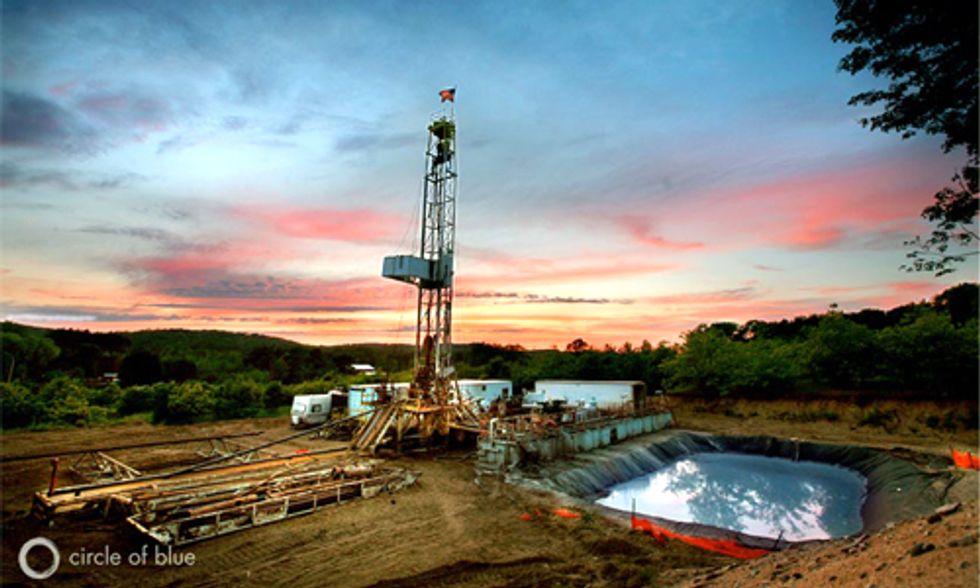 The industry has so-far reported spending more than $375,000 on those 10,844 votes, but massive unreported spending that exploited a loophole in the Colorado campaign finance law ruled the election. As long as the industry's ads didn't say "vote for" or "vote against," they didn't have to report their spending. That resulted in a deluge of an aerial attack of TV ads, radio ads, newspaper ads and inserts, and mailers that inundated voters in Loveland. Residents reported getting one and sometimes two mailers a day over the last three weeks, many including bucolic photos of pristine Colorado landscapes while hailing positive aspects of fracking.
Anti-fracking activists from a local group Protect Our Loveland spent about $7,500 trying to pass the moratorium. In the end, Protect Our Loveland was likely outspent by a 100 - 1 margin by the most profitable industry on the planet.
At the same time that the industry bought the election, it also fought fiercely to manipulate the election date and process. Anti-fracking activists in Loveland gathered the signatures and tried to place the vote on the ballot in November of 2013 at the same time that anti-fracking elections swept neighboring cities of Fort Collins, Boulder, Lafayette and Broomfield in Colorado's "Frack Zone." But, the oil and gas industry sued in court to get the election postponed and bullied the Loveland City Council into delaying the vote. A couple months later, a judge ruled against the industry and the city and forced the election to occur. An industry-friendly city council then cherry-picked a date—June 24—for the election that coincided with the hotly contested Republican Governor's race in Colorado, thus ensuring a large turnout of very conservative voters.
The anti-fracking fight continues in Colorado where 53,000 active wells are splattered across the landscape and about 3,000 new wells are drilled every year, many of those in suburban neighborhoods like Loveland. But, one thing is clear: the oil and gas industry will do anything, say anything and spend anything to force fracking down the throats of citizens. If you're involved in the fracking fights in New York, Pennsylvania, Ohio, Texas or California, be forewarned—this industry is fighting for its life and you will have to fight for yours, too.
EcoWatch Daily Newsletter
Recent Stories from EcoWatch