This website uses cookies to ensure you get the best experience while browsing it. By clicking 'Got It' you're accepting these terms.
Oil and Gas Industry Buys Colorado Fracking Election
Jun. 25, 2014 09:07AM EST
Energy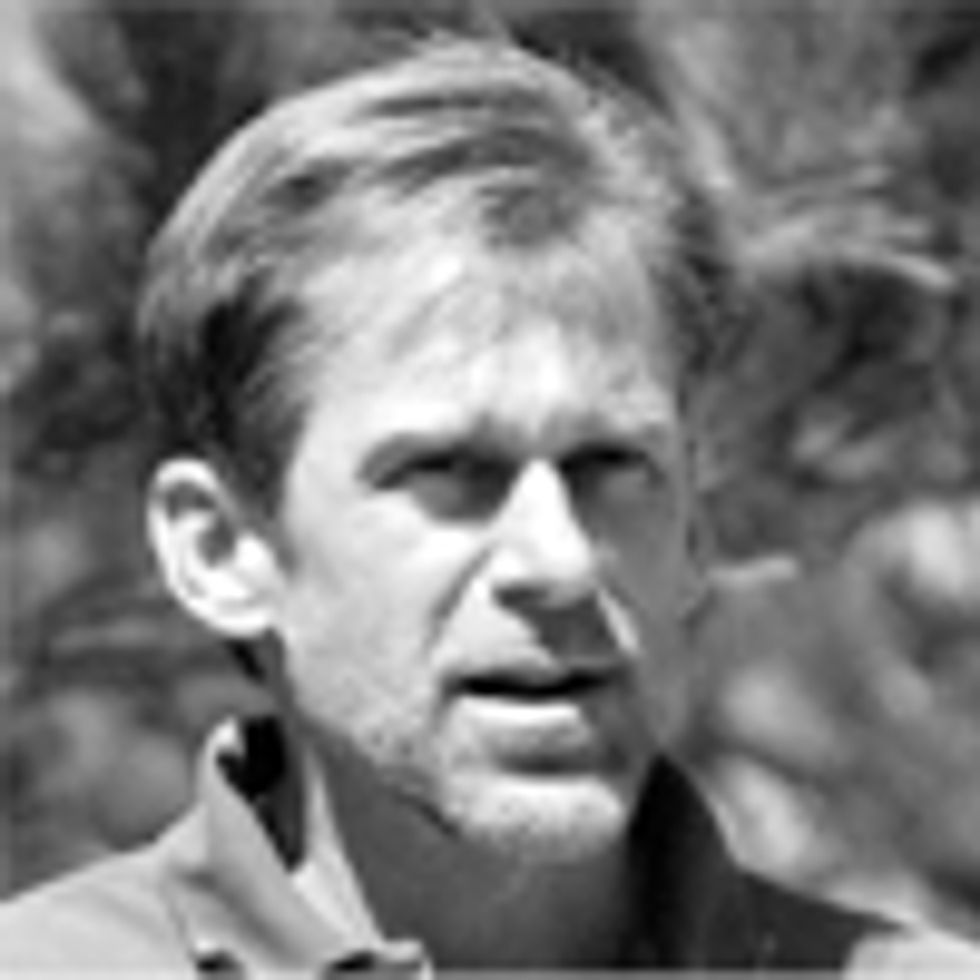 In what may have been the most expensive and farce of an election in the history of Colorado, the oil and gas industry has likely spent $1 million to buy a fracking election in the city of Loveland, CO. When the votes were tallied last night for a two-year fracking moratorium in Loveland, "no" votes squeaked out a victory by a 10,844 to 9,942 margin, getting just 52 percent of the vote.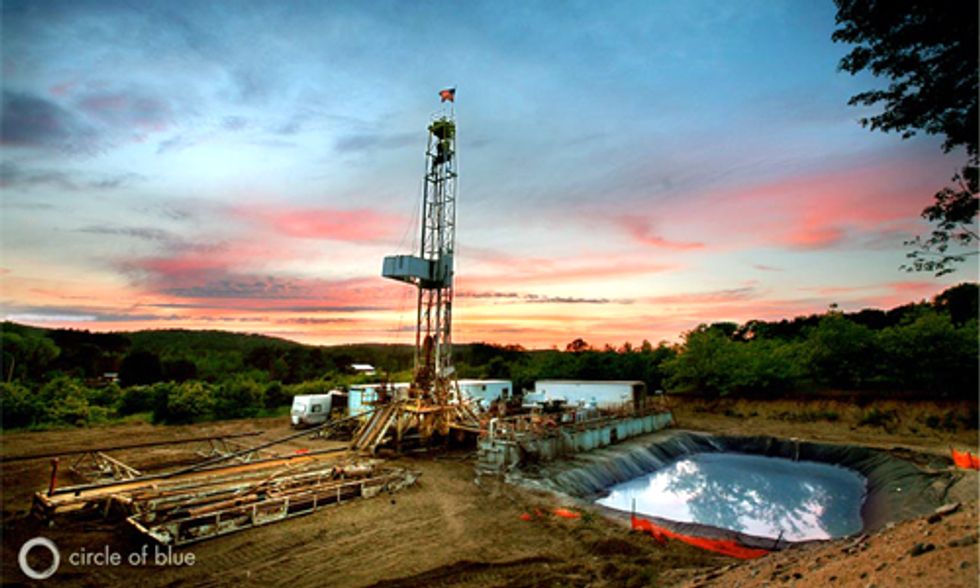 The industry has so-far reported spending more than $375,000 on those 10,844 votes, but massive unreported spending that exploited a loophole in the Colorado campaign finance law ruled the election. As long as the industry's ads didn't say "vote for" or "vote against," they didn't have to report their spending. That resulted in a deluge of an aerial attack of TV ads, radio ads, newspaper ads and inserts, and mailers that inundated voters in Loveland. Residents reported getting one and sometimes two mailers a day over the last three weeks, many including bucolic photos of pristine Colorado landscapes while hailing positive aspects of fracking.
Anti-fracking activists from a local group Protect Our Loveland spent about $7,500 trying to pass the moratorium. In the end, Protect Our Loveland was likely outspent by a 100 - 1 margin by the most profitable industry on the planet.
At the same time that the industry bought the election, it also fought fiercely to manipulate the election date and process. Anti-fracking activists in Loveland gathered the signatures and tried to place the vote on the ballot in November of 2013 at the same time that anti-fracking elections swept neighboring cities of Fort Collins, Boulder, Lafayette and Broomfield in Colorado's "Frack Zone." But, the oil and gas industry sued in court to get the election postponed and bullied the Loveland City Council into delaying the vote. A couple months later, a judge ruled against the industry and the city and forced the election to occur. An industry-friendly city council then cherry-picked a date—June 24—for the election that coincided with the hotly contested Republican Governor's race in Colorado, thus ensuring a large turnout of very conservative voters.
The anti-fracking fight continues in Colorado where 53,000 active wells are splattered across the landscape and about 3,000 new wells are drilled every year, many of those in suburban neighborhoods like Loveland. But, one thing is clear: the oil and gas industry will do anything, say anything and spend anything to force fracking down the throats of citizens. If you're involved in the fracking fights in New York, Pennsylvania, Ohio, Texas or California, be forewarned—this industry is fighting for its life and you will have to fight for yours, too.
EcoWatch Daily Newsletter
In this view from an airplane rivers of meltwater carve into the Greenland ice sheet near Sermeq Avangnardleq glacier on Aug. 4 near Ilulissat, Greenland. Climate change is having a profound effect in Greenland, where over the last several decades summers have become longer and the rate that glaciers and the Greenland ice cap are retreating has accelerated. Sean Gallup / Getty Images
The rate that Greenland's ice sheet is melting surpassed scientists' expectations and has raised concerns that their worst-case scenario predictions are coming true, Business Insider reported.
An Alagoas curassow in captivity. Luís Fábio Silveira / Agência Alagoas / Mongabay
By Pedro Biondi
Extinct in its habitat for at least three decades, the Alagoas curassow (Pauxi mitu) is now back in the jungle and facing a test of survival, thanks to the joint efforts of more than a dozen institutions to pull this pheasant-like bird back from the brink.

Elizabeth Warren's Blue New Deal aims to expand offshore renewable energy projects, like the Block Island Wind Farm in Rhode Island.
Luke H. Gordon / Flickr
By Julia Conley
Sen. Elizabeth Warren expanded her vision for combating the climate crisis on Tuesday with the release of her Blue New Deal — a new component of the Green New Deal focusing on protecting and restoring the world's oceans after decades of pollution and industry-caused warming.
Former U.S. Secretary of State Rex Tillerson leaves the courthouse after testifying in the Exxon Mobil trial on Oct. 30, 2019 in New York. DON EMMERT / AFP via Getty Images
A judge in New York's Supreme Court sided with Exxon in a case that accused the fossil fuel giant of lying to investors about the true cost of the climate crisis. The judge did not absolve Exxon from its contribution to the climate crisis, but insisted that New York State failed to prove that the company intentionally defrauded investors, as NPR reported.
By Sharon Elber
You may have heard that giving a pet for Christmas is just a bad idea. Although many people believe this myth, according to the ASPCA, 86 percent of adopted pets given as gifts stay in their new homes. These success rates are actually slightly higher than average adoption/rehoming rates. So, if done well, giving an adopted pet as a Christmas gift can work out.