Obama Says 'Climate Change Can No Longer Be Ignored' as Jeb Bush Admits He's 'Concerned'
Apr. 20, 2015 11:19AM EST
Climate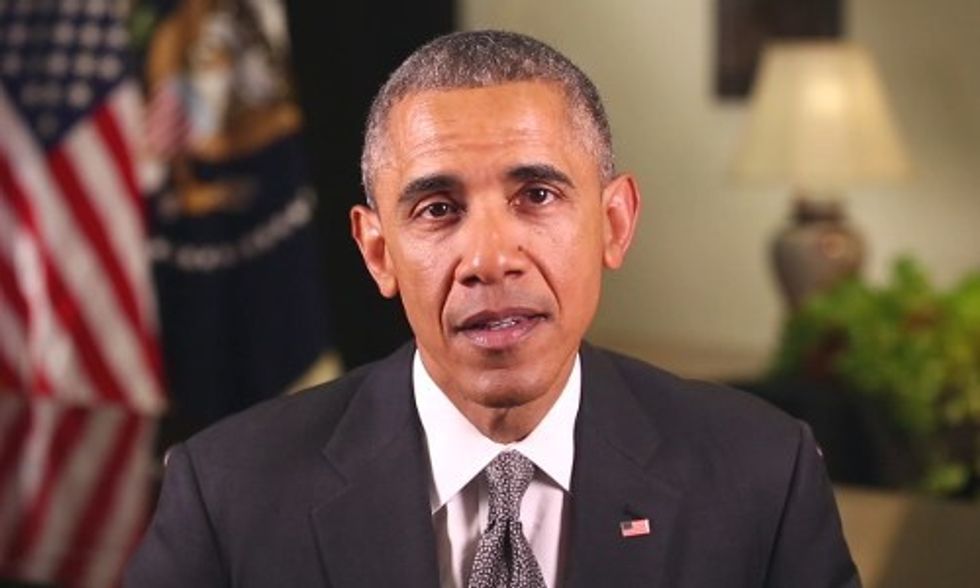 In honor of Earth Day this Wednesday, President Obama's weekly Saturday morning address to the nation was titled "Climate Change Can No Longer Be Ignored."
He opened with an oblique dig at Oklahoma Sen. James Inhofe, head of the Senate Environment Committee, who "disproved" global warming on the floor of the Senate by throwing a snowball.
"2014 was the planet's warmest year on record," said Obama. "Fourteen of the 15 hottest years on record have all fallen in the first 15 years of this century. This winter was cold in parts of our country—as some folks in Congress like to point out—but around the world, it was the warmest ever recorded."
"The fact that the climate is changing has very serious implications for the way we live now," he reminded us. "Stronger storms. Deeper droughts. Longer wildfire seasons. The world's top climate scientists are warning us that a changing climate already affects the air our kids breathe. The Pentagon says that climate change poses immediate risks to our national security."
He boasted about the growth of wind power in the U.S., more fuel-efficient cars and more energy-efficient buildings. He touted some of the things his administration is already doing to address climate change, including his events last week on the health impacts of climate change.
But he called climate change "an issue that's bigger and longer-lasting than my presidency."
"It's about protecting our God-given natural wonders and the good jobs that rely on them," said Obama. "It's about shielding our cities and our families from disaster and harm. It's about keeping our kids healthy and safe. This is the only planet we've got. And years from now, I want to be able to look our children and grandchildren in the eye and tell them that we did everything we could to protect it."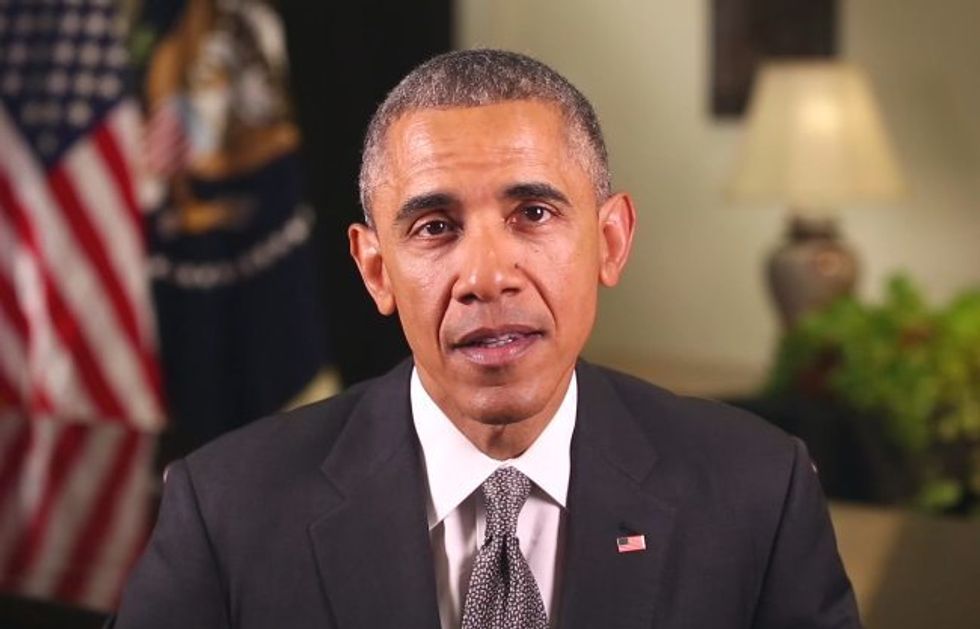 He also announced that on Earth Day he will visit Everglades National Park "to talk about the way that climate change threatens our economy."
"The Everglades is one of the most special places in our country," he said. "But it's also one of the most fragile. Rising sea levels are putting a national treasure—and an economic engine for the South Florida tourism industry—at risk."
Obama advisor Brian Deese revealed that during the week, the White House will be announcing natural landscapes to be targeted for conservation efforts, along with new funding to help farmers and ranchers reduce greenhouse gas emissions. It will also invite social media followers to submit photos of their favorite natural areas that are threatened by climate change.
"This Earth Day, we're far beyond a debate about climate change's existence," said Deese. "We're focused on mitigating its very real effects here at home, preparing our communities where its impacts are already being felt and leading an international effort for action."
One Floridian who seems to be trying to stake out a position on climate change that will sound reasonable to most Americans yet align with the climate denial of many Republican primary voters is former Florida Governor Jeb Bush.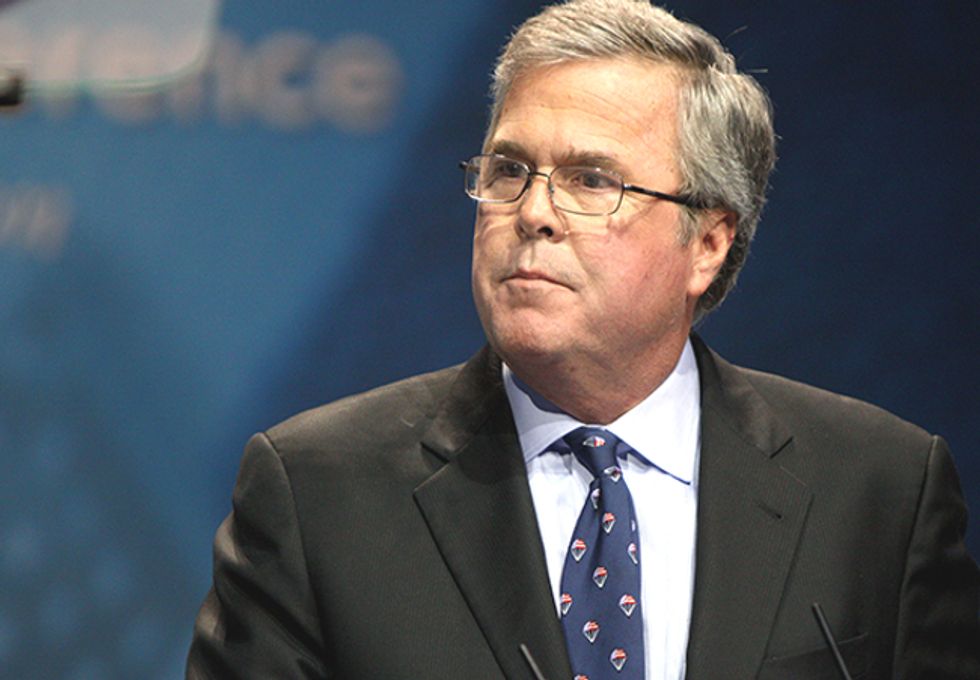 Joining the pack of 2016 presidential hopefuls in the early primary state of New Hampshire, Bush appeared to be trying to edge away from the full-throated climate deniers in the field like Ted Cruz and Rand Paul.
"The climate is changing, and I'm concerned about that," he said, before falling back on the false choice between addressing climate change and a strong economy. But he hasn't walked back on his statement that "It is not unanimous among scientists that it is disproportionately man-made," technically accurate but misleading in light of the fact that 97 percent of scientists agree that climate-warming trends over the past century are very likely due to human activities. Bush embraces, as does President Obama, increasing natural gas extraction which has shown huge growth due to fracking.
And in February Bush told a meeting of the conservative Club for Growth that the Clean Air Act had "stifled the ability for people to rise up," and that the country's priority should be "growth at all cost." It seems that his "concern" for the climate only goes so far.
YOU MIGHT ALSO LIKE
Obama: No Challenge Poses a Greater Threat Than Climate Change
Jeb Bush Trashes Father's Clean Air Legacy to Woo Far Right-Wing
EcoWatch Daily Newsletter
Related Articles from EcoWatch