New Yorkers Tell Hillary Clinton: No to Fracking, Yes to Renewables
Oct. 08, 2013 10:56AM EST
Fracking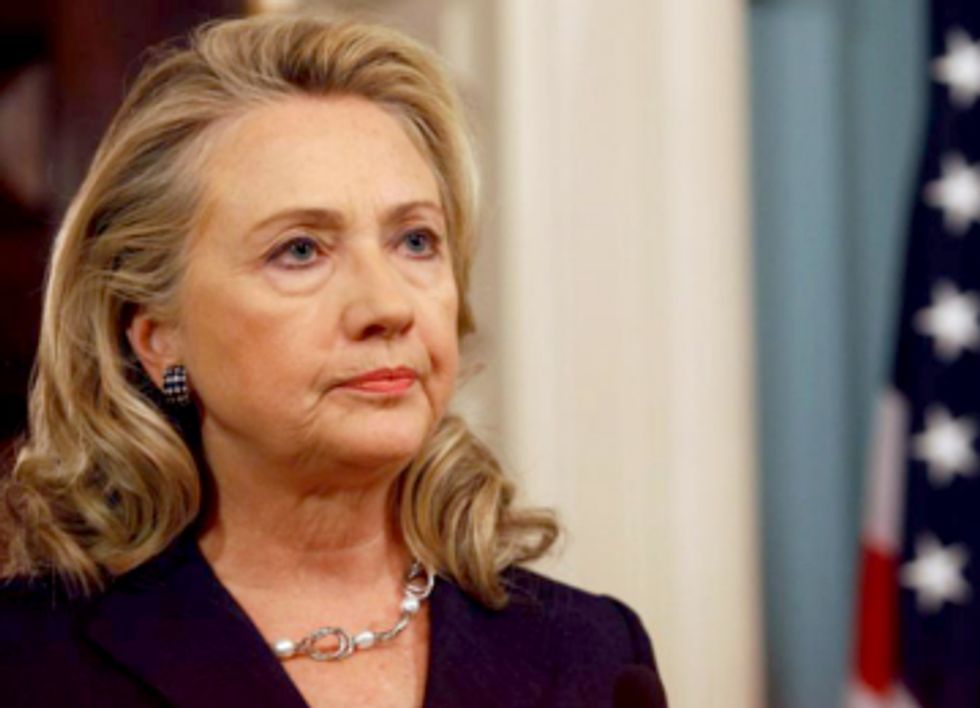 Last week, Hillary Clinton gave a lecture on a range of topics at Hamilton College in Oneida County, NY. Unfortunately, she was gravely wrong to tout the fact that the U.S. is seeing record-breaking oil and gas production as good news, which is tied to the expansion of fracking. We hope that Ms. Clinton will consider the facts and reconsider her position.
Dear Ms. Clinton,
We are writing to you from upstate New York, a place you recently called "a land of treasures." We write on behalf of New Yorkers Against Fracking, a coalition which includes more than 200 organizations, 1,000 business owners and 300 faith leaders from across this great state. We appreciate this "land of treasures" every day of our lives and we want you to know that turning our lands into an industrial wasteland from fracking has no place in our environmental or economic future.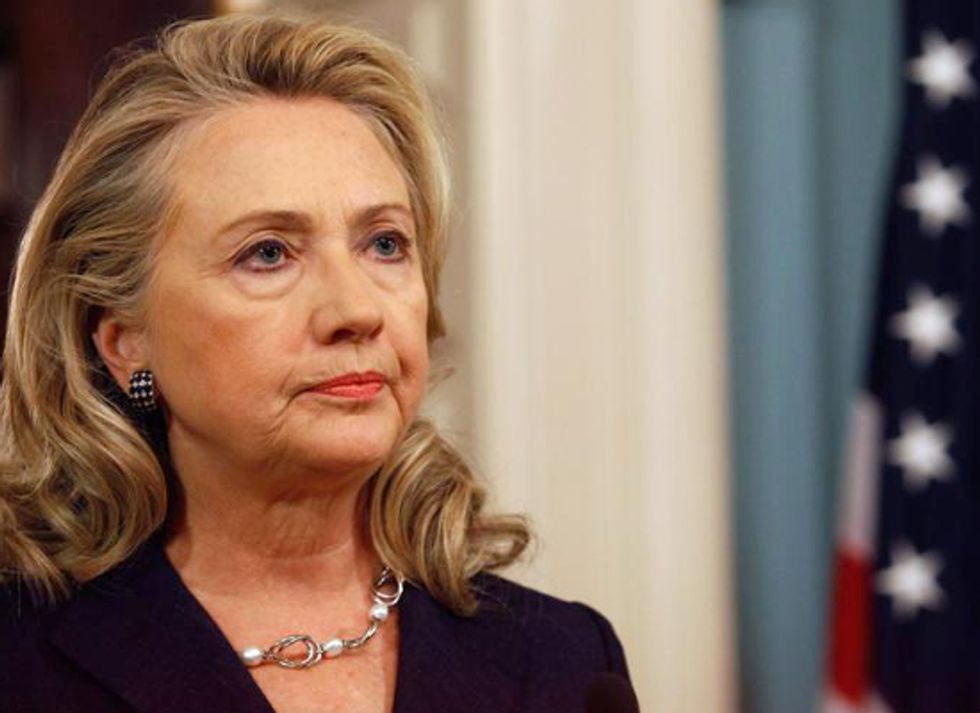 In upstate New York this summer, hundreds of residents around Hamilton College were forced to evacuate due to extreme flooding. Even worse, two years ago, Tropical Storm Lee and Hurricane Irene wreaked havoc on the area.
Last month, the Intergovernmental Panel on Climate Change (IPCC) released a new report showing that most of the planet's warming in recent decades is human-caused. The report serves as a dire warning that we must drastically reduce the amount of greenhouse gases we spew into the atmosphere, or face irreversible and very damaging impacts.
Also among the IPCC's findings was that methane traps even more heat in the atmosphere than we thought, or in other terms, that methane is disastrous for the climate. As the National Oceanic and Atmospheric Administration and other independent scientists have found, fracking operations release significant amounts of methane into the atmosphere.
Fracking also requires and permanently destroys enormous quantities of fresh water. That's particular reason for concern given a recent U.S. State Department report showing that the U.S. will face a serious freshwater shortage by 2030, with demand exceeding supply by 40 percent.
So is it really so great that we are expanding extreme energy extraction more than ever?
No, it's not. That's a backward, twentieth-century belief, and it's time for you to stop buying and touting the line from big oil and gas.
Listen to the IPCC. Listen to nearly all of the world's scientists. Consider the havoc brought by so many extreme weather events, and the costs they impose —both monetarily and in human life. In Oneida County, consider how the impacts of climate change have turned the community upside down multiple times in just a couple of years.
And when it comes to fracking, consider the significant and growing body of science showing demonstrable harms—water contamination, air pollution, serious public health impacts, environmental destruction, etc. Consider, for instance, that evidence of a link between fracking and water contamination prompted both Tom Jacobus, managing director of the Washington Aqueduct and George Hawkins, general manager of Washington DC's water supply to call for a prohibition on fracking near the nation's capital. Or that a new scientific study last week shows that radiation in Pennsylvania's Allegheny River is one of the many toxic legacies of fracking. Unfortunately, when it comes to fracking, news like this is far too common, as more and more ill effects are revealed each week. Please stop turning a blind eye to the science and harms of fracking.
Such science is why this holds true: the more New Yorkers learn about fracking, the more they oppose it.  In upstate, the latest poll shows opposition at 52-34 percent. The same is the case across the country. In California, opposition to fracking is 53-32 percent. Nationally, opposition is 49-46 percent and quickly growing.
In upstate New York, residents have been on the receiving end of an onslaught of oil and gas industry propaganda for more than five years. We've broken through their slick ads and lies, looked to the science and as such overwhelmingly reject fracking. Just as we're not buying it from the oil and gas industry, we won't buy it from you and we urge you to do what we have done: look at the science, visit areas affected by fracking and join us in promoting renewable energy and the better future it will bring.
That's what would be great—if you would come to upstate New York and tout renewable energy and efficiency, which creates more jobs and protects public health and the environment.
In the meantime, we respectfully invite you to visit Dimock, PA, to see first-hand the impacts of fracking and talk to the affected residents.
Sincerely,
John Armstrong, Frack Action
Isaac Silberman-Gorn, Citizen Action of New York
Kathleen Nolan, MD, MSL, Catskill Mountainkeeper
New Yorkers Against Fracking
Visit EcoWatch's FRACKING page for more related news on this topic.
——–

EcoWatch Daily Newsletter