New Version of Beloved Holiday Poem Exposes Corporate Polluters Latest Attack on Clean Power Plan
Dec. 22, 2015 02:52PM EST
Climate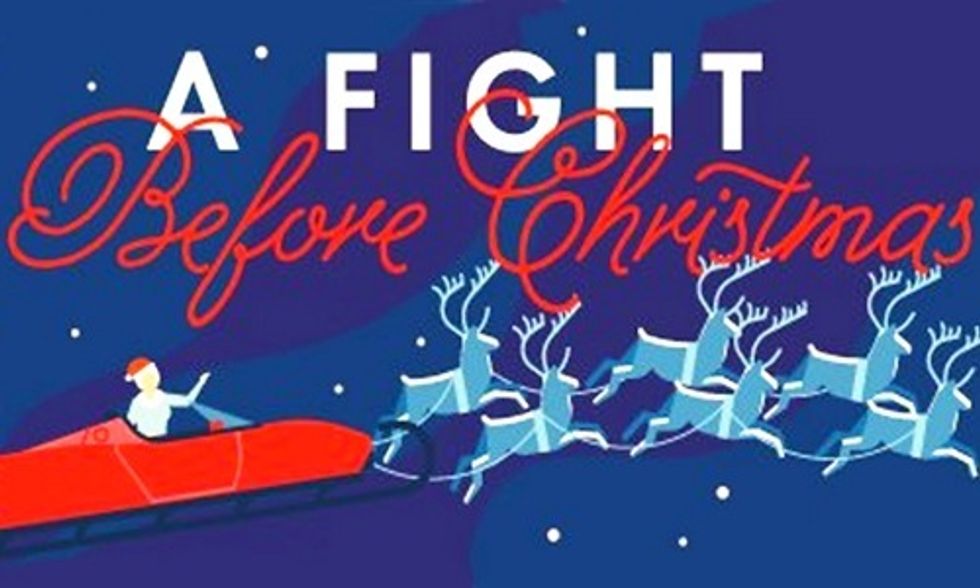 As the Dec. 23 deadline approaches for the fossil fuel industry to respond to legal briefs in support of the Clean Power Plan, the Sierra Club released The Fight Before Christmas, a new version of the beloved holiday poem A Visit from St. Nicholas, illustrating the activities of corporate polluters and their allies two nights before Christmas.
'Twas two nights before Christmas, and all through the courts… https://t.co/5hK3oMVFb7 https://t.co/egylRfLOWF

— Sierra Club (@Sierra Club)1450797312.0
"Big polluters and their attorneys are hoping that the courts will deliver them a holiday miracle by staying the Environmental Protection Agency's Clean Power Plan," Sierra Club Chief Climate Counsel Joanne Spalding said. "But given that the EPA's standards on carbon pollution from power plants rest on a solid foundation of existing law, it's much more likely that opponents of these critical environment and public health safeguards will instead get what they deserve: a lump of coal in their stocking."
The poem, which is set in rhyming couplets, parodies Clement Clark Moore's holiday classic, with EPA Administrator Gina McCarthy standing in for Santa Claus and a flying electric Tesla replacing St. Nick's iconic reindeer-driven sleigh. It comes just one day before industry must respond to legal briefs filed by the EPA and its supporters, including states and cities, power companies, clean energy companies and a coalition of environmental and public health groups, which urged the DC Circuit Court of Appeals to reject "hyperbolic" pleas for a stay advanced by corporate polluters and their allies.
In their filing to the DC Circuit Court of Appeals, the fossil fuel industry and their allies are expected to double down on their baseless claims against the Clean Power Plan. "In reality, delaying or dismantling the Clean Power Plan is what would cause irreparable harm to the American people," Spalding said.
The Clean Power Plan, which forms the centerpiece of President Barack Obama's Climate Action Plan, will clean up the air we breathe and reduce pollution-related respiratory disease, heart conditions and premature deaths, which disproportionately affect the most vulnerable members of society. The plan will also encourage new investments in renewable energy and energy efficiency, helping to maintain the booming clean energy economy which is creating U.S. jobs.
Read the full illustrated poem below: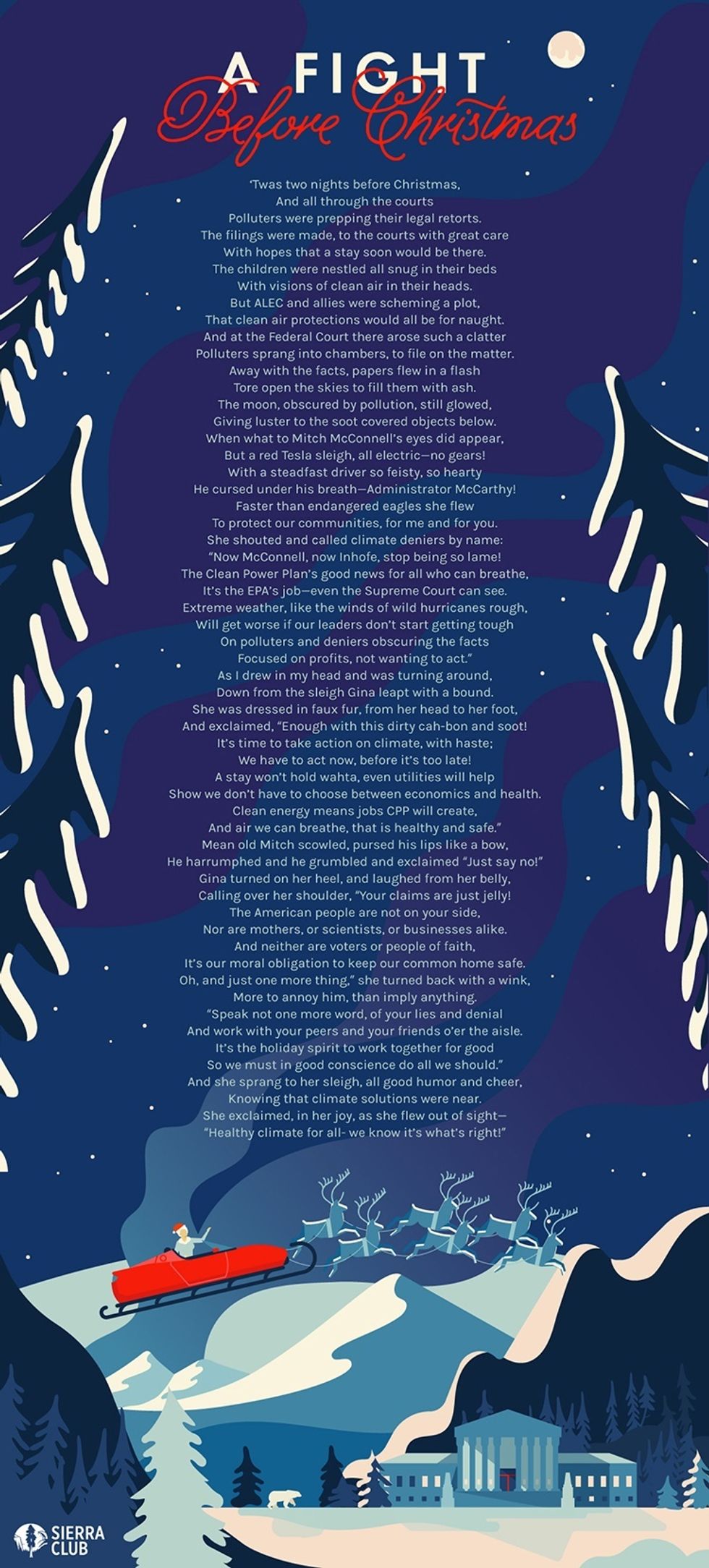 YOU MIGHT ALSO LIKE
Washington Post Writer Finally Discloses He's a Shill for Fossil Fuel Industry
Congress Bans Plastic Microbeads, Bill Heads to President Obama's Desk
New Yorkers Celebrate One-Year Anniversary of Fracking Ban
Congressional Republicans Deliver Early Christmas Gift to Big Oil, Exxon and Koch Brothers
EcoWatch Daily Newsletter