This website uses cookies to ensure you get the best experience while browsing it. By clicking 'Got It' you're accepting these terms.
Net Zero Carbon Emissions: An Idea Whose Time Has Come
Apr. 29, 2015 09:49AM EST
Climate
"You can resist an invading army; you cannot resist an idea whose time has come." —Victor Hugo
So here's an idea you're going to be hearing a lot of both in the lead-up to the UN climate talks in Paris and beyond: net zero carbon emissions. Admittedly, net zero emissions isn't a concept you find most people tossing around during happy hour or mentioning in the same breath as the latest Modest Mouse album (which has its moments, by the way). But, to borrow a phrase from Victor Hugo, it's an idea whose time has come—and if you want to know what the practical steps to addressing climate change look like, it's one you should know.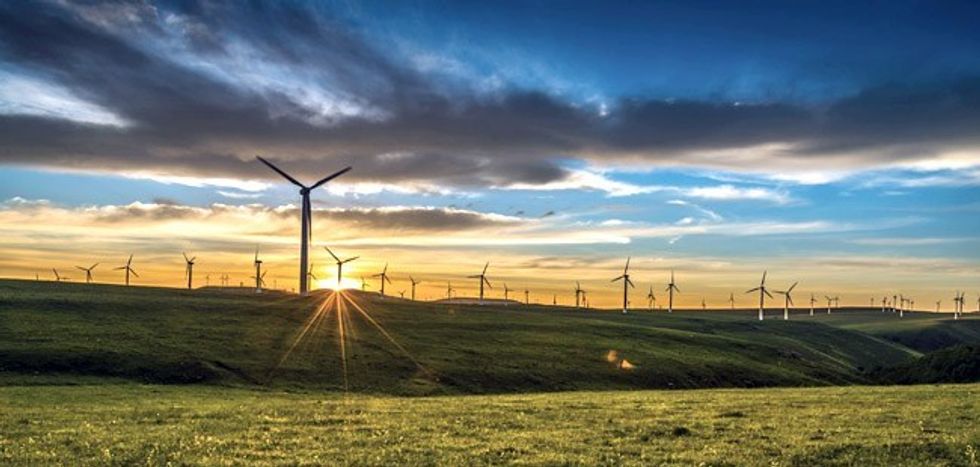 So what does net zero emissions actually mean? In a nutshell, it sets a target of completely cutting the planet's effective carbon pollution. Step back and imagine for a minute: millions commuting to work, billions heating their homes, and companies everywhere doing business—all without polluting the atmosphere and contributing to climate change. Kind of hard to argue with that one. How do we get there? There are a number of ways scientists, policy makers, and groups like us are discussing, and to be honest, some are better than others. Technically, the "net" part of the equation leaves a little wiggle room for some continued but drastically reduced level of emissions, so long as they're balanced out by natural factors like forest carbon sinks and technologies like carbon capture and storage that keep the pollution from entering the atmosphere.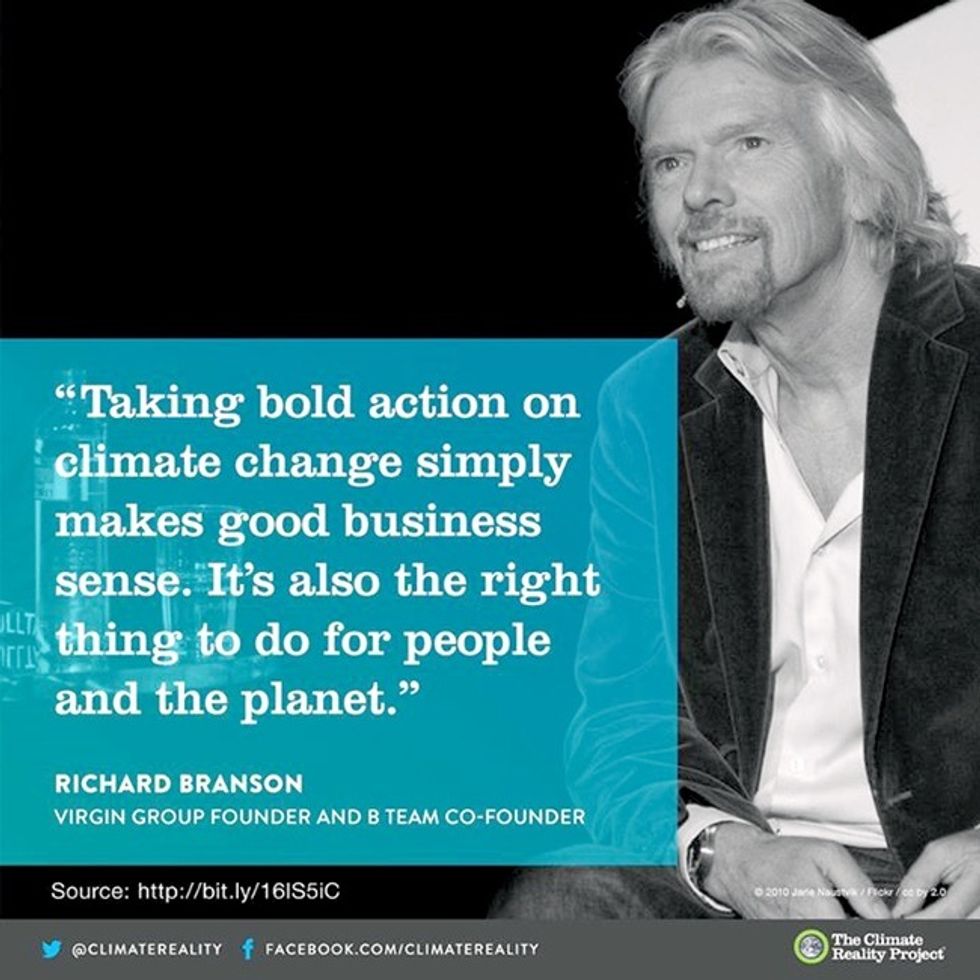 Here at Climate Reality, we're setting our sights on a practical path to net zero. We're working for a climate agreement in Paris that points the planet in this direction with specific but realistic targets for each nation, based on where it's at and what it can fairly do. We're also working to ensure the agreement includes a way for nations to regularly review and raise their targets as technologies improve and cutting emissions becomes cheaper and easier.
It's hard to overstate the importance of nations adopting net zero as a goal. On one hand, it starts a policy shift with governments creating programs and legislation to get there. On the other, it sends a strong signal to industries and investors that the fossil fuel era is ending, kickstarting a kind of virtuous cycle with greater investment in renewables and efficiencies that in turn helps make these technologies increasingly affordable and accessible.
Who else is with us? While there are still different perspectives in the climate movement on whether to go straight 100-percent renewables or to permit some continuing but mitigated emissions as mentioned previously, the community as a whole is getting behind the idea that net zero emissions definitely is the way of the future—or rather, the way to the future we want.
Plus, it's not just the usual suspects of green groups supporting the idea. A group of corporate leaders known as The B Team—with members like Sir Richard Branson (Virgin Group), Arianna Huffington (Huffington Post Media Group) and Paul Polman (Unilever) who know a thing or two about what makes companies successful—is developing a new vision for business with net zero emissions by 2050 at the core. And with enough TED-level influence and star power in the group to illuminate small galaxies, it's a good bet that much of the business community won't be too far behind.
Which is all to say, net zero emissions is an idea whose time has come in more and more sectors. And when civil society and business can agree that the road to net zero is the way to go to not only address climate change, but also ensure the health of our families and our economies, it's time for world leaders to get on the bandwagon.
Want to help achieve net zero emissions? Subscribe at Climate Reality for ways you can make a difference.
EcoWatch Daily Newsletter
Aerial view of Ruropolis, Para state, northen Brazil, on Sept. 6, 2019. Tthe world's biggest rainforest is under threat from wildfires and rampant deforestation. JOHANNES MYBURGH / AFP via Getty Images
By Kate Martyr
Deforestation in Brazil's Amazon rainforest last month jumped to the highest level since records began in 2015, according to government data.
A total of 563 square kilometers (217.38 square miles) of the world's largest rainforest was destroyed in November, 103% more than in the same month last year, according to Brazil's space research agency.
From January to November this year an area almost the size of the Caribbean island of Puerto Rico was destroyed — an 83% overall increase in destruction when compared with the same period last year.
The figures were released on Friday by the National Institute for Space Research (INPE), and collected through the DETER database, which uses satellite images to monitor forest fires, forest destruction and other developments affecting the rainforest.
What's Behind the Rise?
Overall, deforestation in 2019 has jumped 30% compared to last year — 9,762 square kilometers (approximately 3769 square miles) have been destroyed, despite deforestation usually slowing during November and December.
Environmental groups, researchers and activists blamed the policies of Brazil's president Jair Bolsonaro for the increase.
They say that Bolosonaro's calls for the Amazon to be developed and his weakening support for Ibama, the government's environmental agency, have led to loggers and ranchers feeling safer and braver in destroying the expansive rainforest.
His government hit back at these claims, pointing out that previous governments also cut budgets to environment agencies such as Ibama.
The report comes as Brazil came to loggerheads with the Association of Small Island States (AOSIS) over climate goals during the UN climate conference in Madrid.
AOSIS blasted Brazil, among other nations, for "a lack of ambition that also undermines ours."
Last month, a group of Brazilian lawyers called for Bolsonaro to be investigated by the International Criminal Court over his environmental policies.
Reposted with permission from DW.
The Carolina parakeet went extinct in 1918. James St. John /
CC BY 2.0
The Carolina parakeet, the only parrot species native to the U.S., went extinct in 1918 when the last bird died at the Cincinnati Zoo. Now, a little more than 100 years later, researchers have determined that humans were entirely to blame.
Pexels
Vitamin C is a very important nutrient that's abundant in many fruits and vegetables.
BLM drill seeders work to restore native grasses after wildfire on the Bowden Hills Wilderness Study Area in southeast Oregon, Dec. 14, 2018. Marcus Johnson / BLM / CC BY 2.0
By Tara Lohan
In 2017 the Thomas fire raged through 281,893 acres in Ventura and Santa Barbara counties, California, leaving in its wake a blackened expanse of land, burned vegetation, and more than 1,000 destroyed buildings.