More Than 600 Elected Officials Send Obama Letter in Support of Climate Agenda
May. 22, 2014 02:30PM EST
Energy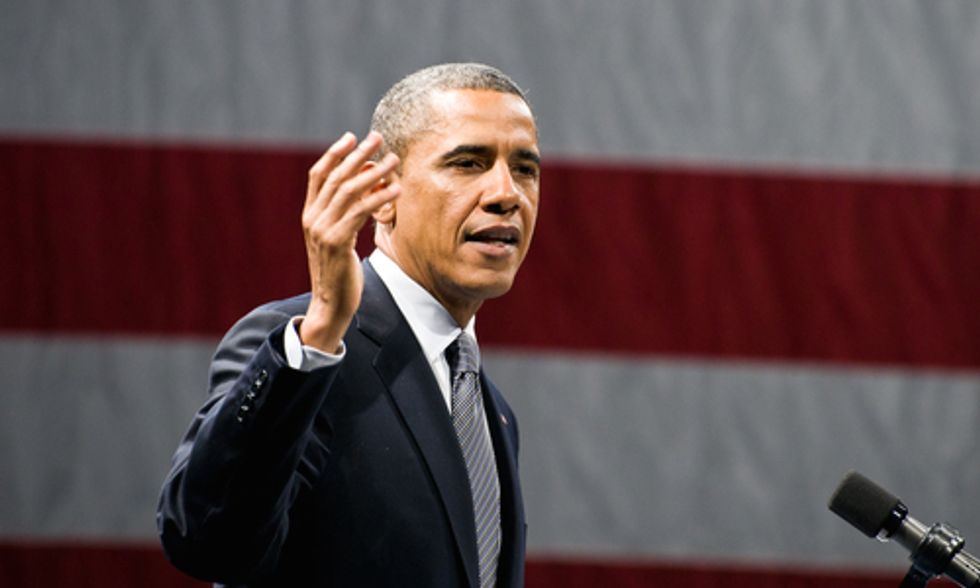 From New Mexico to Maine, elected officials have agreed to help make President Barack Obama's climate plan a reality.
More than 600 mayors, city council members, senators and more signed a letter that essentially told Obama that they were willing supporters of his climate agenda. They believe in cutting carbon emissions and would do everything to enforce the practice in their municipalities, states and governing bodies.
"We can help you achieve the key pillars of your plan to reduce carbon pollution, especially the first-ever national limits on carbon pollution from power plants, increases in the energy efficiency of our built environment and smarter investments in our country's renewable energy infrastructure," reads the letter that Environment America posted online.
"By committing to clean up power plants with a stakeholder process similar to that which was used for other Clean Air Act standards, you are once again demonstrating your commitment to commonsense solutions that takes the challenge of climate change seriously."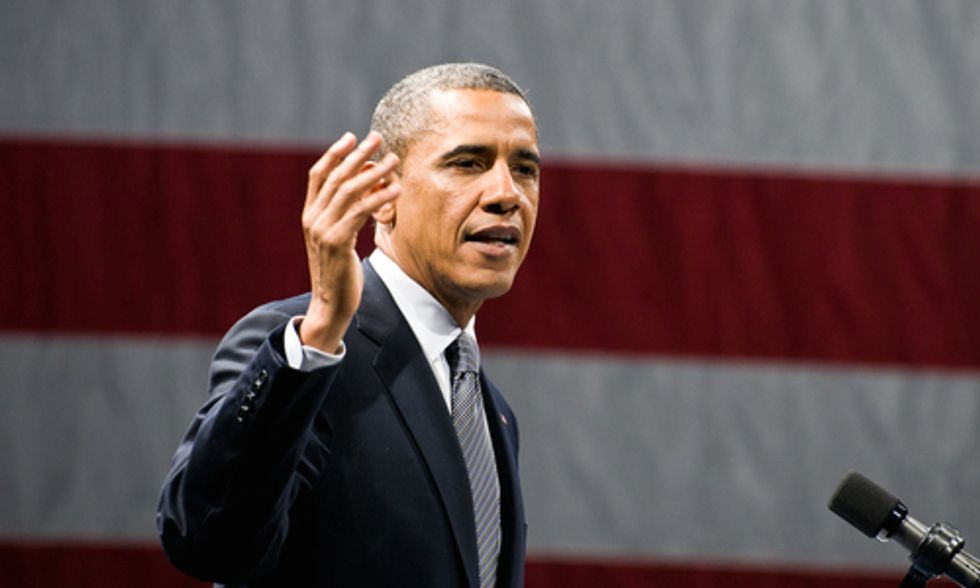 Photo courtesy of Shutterstock
While the 600 officials who signed the letter represent just under half the states in the country, some of the states with the greatest climate risks are present. They include Nebraska, which would be a key cog in Keystone XL if it is approved; Florida, a state many believe could one day succumb to rising sea levels; and New York and New Jersey, which are both still reeling from Hurricane Sandy.
"Surrounded by water on three sides, no community is more aware of the catastrophic impacts of sea level rise than we are. Job one for me is public safety and sea level rise is about public safety and public health," said Rick Kriseman, mayor of St. Petersburg, FL.
The group of officials also expressed belief in Obama's plan, which combines efficiency and clean-energy targets. They anxiously await the administration's limit proposal for carbon emissions from existing coal-fired power plants.
"It is not enough just to reduce carbon pollution, we must also prepare and adapt to the impacts that are here today and those that are expected, including stronger and more damaging storms, flooding, heat waves, prolonged drought, more frequent wildfires and other extremes," the letter reads.
"Therefore, we applaud your plan's commitment to identify and remove barriers to climate-resilient investment, to remove policies that increase vulnerabilities. We are particularly supportive of your pledge to provide targeted support and assistance to local governments as we work together to reduce our risk from climate change in a post-Superstorm Sandy world."
The letter to Obama isn't the urgent call to action that environmental groups sent to Hillary Clinton a day earlier. Thirty groups asked the former secretary of state to take a stand against Keystone XL. 
——–
YOU ALSO MIGHT LIKE
President Obama's Climate Action Plan
White House's Alarming Climate Change Study Calls For 'Urgent Action'
State Department Indefinitely Delays Keystone XL Pipeline Decision
——–
EcoWatch Daily Newsletter