Marco Rubio: Humans Don't Cause Climate Change
May. 12, 2014 09:55AM EST
Climate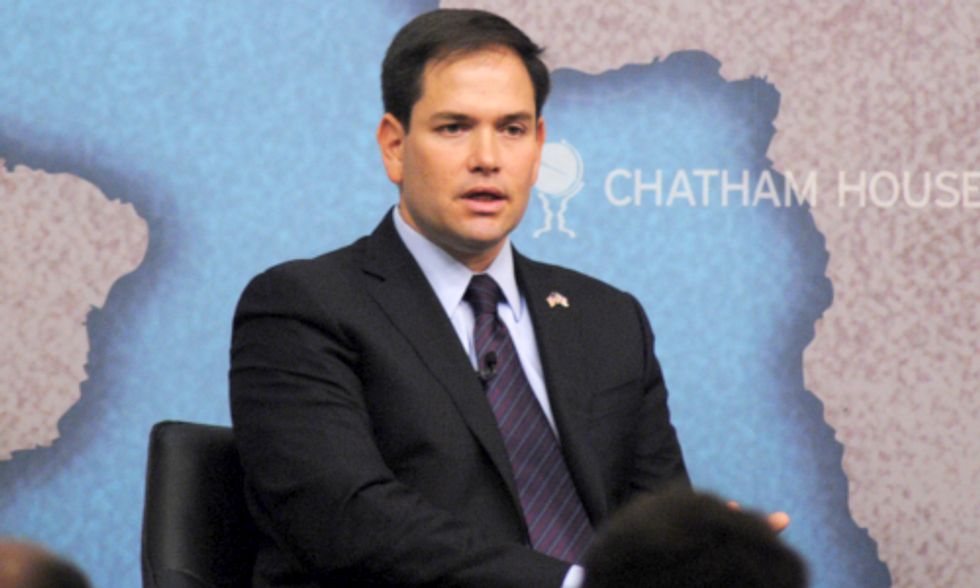 U.S. Sen. Marco Rubio, R-FL, like others in Congress, still doesn't believe in the science of climate change.
He apparently also doesn't buy the idea that a cause leads to an effect—you know, that what you do today has an influence on what happens to you tomorrow. There's no other way to describe what he told ABC during an appearance on Sunday's airing of This Week.
"I don't agree with the notion that some are putting out there, including scientists, that somehow there are actions we can take today that would actually have an impact on what's happening in our climate," Rubio said. "Our climate is always changing."
It would be one thing if Rubio disagreed with some of the methods that the Obama Administration and the United Nations have suggested to combat climate change, but the senator outright said that humans have no role in all of this. For what it's worth, Rubio also said he's ready to become your president.
"I do not believe that human activity is causing these dramatic changes to our climate the way these scientists are portraying it," Rubio told host Jon Karl after being asked if we were contributing to the warming of the planet. "I do not believe that the laws that they propose we pass will do anything about it, except it will destroy our economy."
As the Huffington Post points out, Rubio, then leader of his state's House of Representatives, voted for the Florida Environmental Protection Agency to establish a carbon emissions capping system in 2008. Sine then, he's gone as far as to say that he never supported such a thing, just that his state should look into the possibility.
The National Climate Assessment, released just last week, declared Miami as the city that is most vulnerable to rising sea levels. Rubio was born there, attended graduate school there and still calls it his home.
"The fact is that these events that we're talking about are impacting us, because we built very expensive structures in Florida and other parts of the country near areas that are prone to hurricanes. We've had hurricanes in Florida forever. And the question is, what do we do about the fact that we have built expensive structures, real estate and population centers near those vulnerable areas?" he said. "I have no problem with taking mitigation activity."
——–
YOU ALSO MIGHT LIKE
White House's Alarming Climate Change Study Calls For 'Urgent Action'
Watch Bill Nye the Science Guy Debate Congresswoman Who Claims Climate Change is 'Unproven'
NASA: Earth Could Warm 20 Percent More Than Earlier Estimates
——–
EcoWatch Daily Newsletter