Low-Carbon Economies Most Promising Pathway to Meaningful Global Climate Agreement

As the world gathers in Lima to discuss next year's climate deadline, a lot of focus is on the U.S.-China climate agreement. While alone that deal has not paved a pathway for a meaningful global agreement all the way to Paris, if you detour through New Delhi something intriguing and hopeful emerges.
I was sitting in a New Delhi conference room filled with U.S. and Indian climate experts and diplomats preparing to discuss our bilateral issues when the U.S.-China announcement was made. The shock was palpable—the Indians felt that China had betrayed the block of emerging nations—but out of their conversations emerged, in my mind, the most hopeful road yet to a meaningful, if still only partial, global climate accord.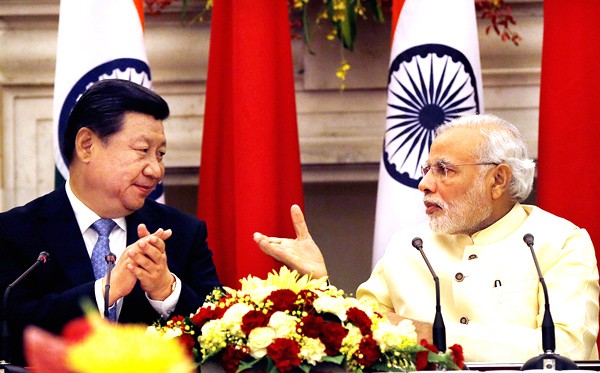 Many of the Indians had expected China to abandon their common front—but China's agreement to a date—2030—to cap its emissions was the big jolt. The Indians, correctly, felt that by making an agreement with the U.S. China had set up India as a major global target, and that they would now be under intense pressure to set a date for their emissions to peak—which they will not do. That pressure has now begun. India is the new climate villain.
Indians don't understand why. The U.S. emits 17 tons of CO2 per person; China 8 tons; India only 1.7. The U.S. emits only 81 pounds of CO2 for every dollar of economic output; India 260 pounds; China a whopping 380 pounds.
India is not willing to set a date on which its emissions will peak—because most of its industrial base, transportation networks and urban infrastructure have not yet been built. But it is willing to negotiate around the carbon intensity of its economy—and potentially to be quite ambitious. (It had already agreed to cut carbon intensity 25 percent below 2005 levels by 2020.) The new government has increased the clean energy target five-fold, to 10 gigawatts per year, and wants to phase out coal imports within three years.
Carbon intensity is the pathway that really matters in the next round of global climate negotiations. Nations don't size their economic aspirations to their carbon goals.  They project how big an economy they anticipate—or desire—and set a more or less ambitious goal for reducing its carbon intensity with efficiency, renewables or other programs. Climate scientists then translate these commitments into total greenhouse pollution, and tell us how far we are from where we need to be—multiplying promised intensity by projected economic size. But what nations actually alter through climate policy is the carbon intensity, not the size, of their future economy.
India, then, wants to negotiate around the basic policy variable countries wrestle with—how rapidly they will replace dirty fossil energy with more productive, efficient and clean energy. This variable is also one which accommodates the broad diversity of emerging market economies, from a grossly inefficient massive emitter like China through a mid-range but still fairly inefficient economy like India's to smaller, rural African countries with tiny energy consumption, most of it biomass. Technological progress is easily modeled in an energy intensity context—cheaper solar allows every nation with sunshine to be more ambitious about its carbon intensity—even if as a result it grows, and sheds poverty faster. (The Government of India has estimated that in a business as usual strategy the carbon intensity of its economy would come down by 22 percent by 2030, but with low carbon policies it could come down 42 percent. In its April 2014 report on low-carbon growth, the Indian Planning Commission estimated that India could bring its 2030 emissions down from 3.6 tons per capita to only 2.6 tons, but that the additional investment required would be 1.5 percent of GDP.
The Indians argue that if low carbon energy costs poor countries more than their available fossil choices, the Global North, which created the climate crisis, should help them finance the transition. The rich nations have thus far been unwilling to offer what the Global South views as adequate funding.
Clearly, however, the cheaper clean energy gets, the smaller such a premium becomes. So the conversation then shifts to "how do we make clean energy cheaper for poor countries?" That's a question to which there are many win-win solutions since most of them make energy cheaper for the Organization for Economic Cooperation and Development (OECD) nations as well. (There is still the problem of paying for the damages caused by climate disruption already occurring—really, shouldn't the polluter pay?)
Negotiating only on carbon intensity does leave the possibility that as nations advance economically, they never limit and reduce total emissions. The previous Indian government promised that India would accept a per capita carbon goal—the average level of emissions from OECD nations.  The average Indian would always emit less carbon than the average citizen of industrial nations. As OECD per capita emission targets came down, so would India's per capita goal. This kind of "cap" appeared to be still on the table—if the wealthy countries make good faith efforts to help emerging economies with finance and technology transfer.
The problem is thus not that carbon intensity is the wrong measure—it's that our clean energy goals are not ambitious enough.
Events since our Delhi meeting and the U.S.-China deal strongly suggest that a climate pathway can be threaded through India. Late in November, India and China agreed with longstanding U.S. suggestions that hydrofluorocarbons (HFCs)—the most potent known greenhouse pollutant—should be regulated under the existing Montreal Ozone Protocol, which already provides financing mechanisms and is able to move quickly. President Obama has indicated that he will go to India in the new year, setting the stage for more conversations.  India has demonstrated its ability to bring renewable energy into the marketplace at a lower cost than its Asian neighbors, with recent solar bids being lower than electricity from imported coal.
But the historic focus of climate diplomacy on caps and cuts may slow down progress on the pathway which really offers the greatest initial promise—a recognition that rapidly lowering the carbon intensity of every nation's economy, while making low carbon economies more dynamic and robust, is the most promising pathway to a critical mass of ambitious climate commitments in Paris.
YOU MIGHT ALSO LIKE
Momentous Pressure on World Leaders as Climate Talks Begin in Lima
3 Key Issues Governments Must Agree On at Lima Climate Talks
By Itai Vardi
A recent intensification in protests against Williams Partners' planned Atlantic Sunrise pipeline in Pennsylvania prompted a state senator to propose legislation aimed at limiting demonstrations.
Last month, Pennsylvania Sen. Scott Martin (R-Norman) announced his intention to introduce legislation that would pass the costs of law enforcement responding to protests onto the demonstrators. Martin also helped introduce a different bill that would criminalize protests at natural gas facilities.
Keep reading...
Show less
Black Shogun / iStock
The Federal Energy Regulatory Commission (FERC) released its Final Environmental Impact Statement Friday for the Mountain Valley Pipeline, a controversial 303-mile pipeline that would carry two billion cubic feet of fracked gas per day from West Virginia through Virginia.
Keep reading...
Show less
Falcon PEV
The so-called "first and last mile" problem is one of the biggest hurdles with public transportation. How do you encourage more people to take Earth-friendlier commutes when their homes are miles away from the train or bus station?
One solution, as this Estonian electric scooter company proposes, is to simply take your commute with you—literally. Tallinn-based Stigo has developed a compact e-scooter that folds to the size of a rolling suitcase in about two seconds.
Keep reading...
Show less
Connect4Climate
[Editor's note: I'm still in shock after hearing the news that Lucia Grenna passed away in her sleep last week. When we first met in April of 2014 at a Copenhagen hotel, I was immediately taken by here powerful presence. We spent the next couple days participating in a Sustainia climate change event where Lucia presented her audacious plans to connect people to the climate issue. I had the chance to partner with Lucia on several other projects throughout the years and work with her incredible Connect4Climate team. I was always in awe of her ability to "make the impossible possible." Her spirit will live on forever. — Stefanie Spear]
It is with a heavy heart that Connect4Climate announces the passing of its founder and leading light, Lucia Grenna. Lucia passed peacefully in her sleep on June 15, well before her time. We remember her for her leadership and extraordinary ability to motivate people to take on some of the greatest challenges of our time, not least climate change.
Keep reading...
Show less
Jun. 23, 2017 07:29PM EST
Wikimedia Commons
By Stacy Malkan
Neil deGrasse Tyson has inspired millions of people to care about science and imagine themselves as participants in the scientific process. What a hopeful sign it is to see young girls wearing t-shirts emblazoned with the words, "Forget princess, I want to be an astrophysicist."
Keep reading...
Show less
Jun. 23, 2017 01:57PM EST
www.youtube.com
By Andy Rowell
Any day now we will truly witness climate change in action. Within days at worst, maybe weeks at best, scientists predict that a huge section of the Larsen C ice shelf in Antarctica will break off into the ocean, in what is called a major "carving" event.
Keep reading...
Show less
Jun. 23, 2017 02:27PM EST
www.youtube.com
President Trump visited Cedar Rapids, Iowa on June 21 to speak to a large crowd in the U.S. Cellular Center at a political rally organized by his campaign.
As Trevor Noah noted during The Daily Show episode last night (starts at 2:25), the real reason Trump has these rallies is to "get back in front of his loyal crowds and feed of their energy." Noah believes that "Trump supporters are so on board with their dude he can say anything and they'll come along for the ride."
Keep reading...
Show less
Jun. 23, 2017 07:50PM EST
The Kamuthi solar plant in the southern Indian state of Tamil Nadu.
The rapid growth in renewable energy continues to put a dent in the demand for coal.
Coal India, the world's biggest coal mining company and producer of 82 percent of the country's coal, announced the closure of 37 mines that are financially "unviable."
Keep reading...
Show less
Jun. 23, 2017 06:42PM EST
www.youtube.com
By Katie O'Reilly
Two years ago—long before coal became one of the most dominant and controversial symbols of the 2016 presidential election—Bloomberg Philanthropies approached production company RadicalMedia with the idea of creating a documentary exploring the U.S. coal mining industry. Last spring, they brought on Emmy-nominated director Michael Bonfiglio, tasked with forging a compelling story out of the multitudes of facts, statistics and narratives underlying the declining industry.
Keep reading...
Show less


Get EcoWatch in your inbox