Legislators Seek Hearings on Political Targeting by Gov. Kasich, ODNR and Fracking Industry
Feb. 18, 2014 04:56PM EST
Energy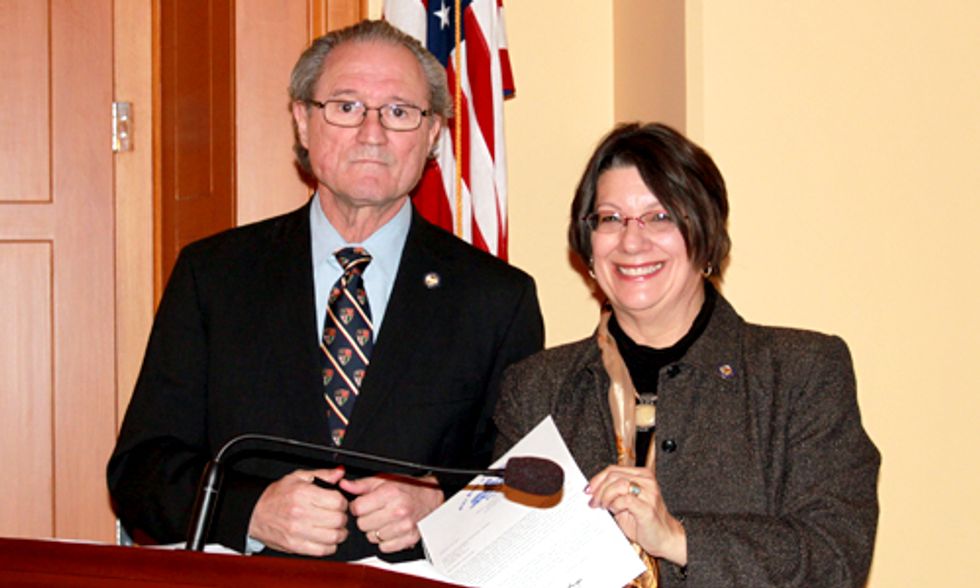 State Representatives Nickie J. Antonio (D-Lakewood) and Robert F. Hagan (D-Youngstown) today called on the Ohio Speaker of the House to hold legislative hearings to determine whether Gov. Kasich and the Ohio Department of Natural Resources (ODNR) are promoting the interests of the oil and gas industry rather than protecting the public interest.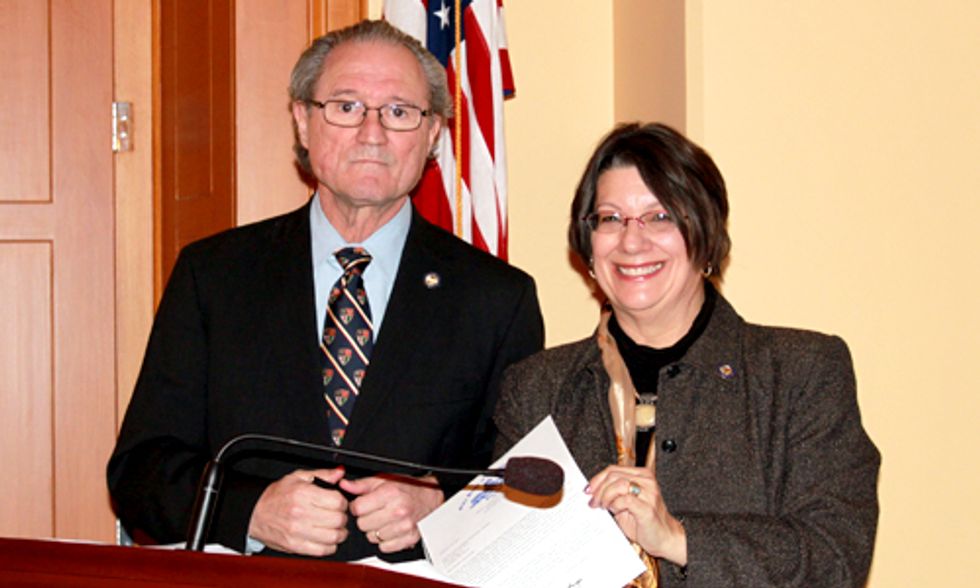 Just days ago, a memo was uncovered that detailed how the ODNR and Gov. Kasich would stifle and discredit groups and elected officials concerned about fracking by teaming up with "allied" corporations to promote this controversial drilling technique in state parks. The document—obtained through an unrelated public records request—targets Democratic legislators and environmental watch groups as part of a strategy to marginalize public concern and advance oil and gas interests. Reps. Antonio and Hagan were included by name on a list of "opposition groups;" while "allied groups" included the Governor's office, JobsOhio, and big oil and gas companies such as Halliburton. 
"Clearly we need answers to find out if the public trust has been compromised on behalf of big gas and oil," Rep. Nickie Antonio said. "I take my responsibility to be a steward of Lake Erie and clean and safe parks very seriously. I am stunned to find that perhaps the fox is actually in the henhouse." 
The governor's office at first denied knowledge of the communication strategy, but has since admitted involvement when additional e-mail records revealed that the governor's top aides were involved with drafting the plan.
"The Governor is quick to jump in bed with Halliburton and the oil and gas companies, with no apparent regard for the legitimate concerns of Ohio citizens," said Rep. Hagan. "This document raises a lot of questions regarding taxpayer resources being used to play politics, and taxpayers deserve answers."
Here is the letter from Reps. Antonio and Hagan calling for legislative hearings:
February 18, 2014
The Honorable William Batchelder, Speaker
Riffe Center, 14th Floor
77 South High St.
Columbus, OH 43215
Dear Speaker Batchelder:
We write today to respectfully request legislative hearings on a matter recently brought to our attention by the Sierra Club. A document titled, "Oil & Gas State Lands Leasing: Draft Outline for Communication Plan (8/20/12)" was uncovered through a public records request. In the document, the Ohio Department of Natural Resources, the Governor's office, and the oil and gas industry outlined initiatives and goals as part of a communications strategy to open specific state parks to horizontal drilling for oil and gas. We were shocked to learn that these governmental agencies were involved in a PR campaign to further this initiative where the key objective was to "marginalize the effectiveness of communications by adversaries about the initiative." Stakeholders included regulatory agencies and private sector businesses. Opposition groups were listed including the two undersigned legislators. We are concerned and troubled to find our names appear on this list in such a way.
This document brings into question if government agencies, tasked to regulate and ensure public safety have worked collaboratively with the oil and gas industry to further their agenda. In order to ensure transparency and preserve the public trust, it is imperative to hold hearings to discover if and why government agencies would join forces with private-sector, fracking-interested companies and whether a plan was implemented to silence critics of those who have legitimate concerns over the environmental impact of horizontal drilling on our state lands and if such a plan has been operationalized.
Thank you for your time and consideration. We look forward to your immediate response. 
Sincerely,
Nickie J. Antonio Robert F. Hagan
State Representative State Representative
House District 13 House District 58
Visit EcoWatch's FRACKING page for more related news on this topic.

EcoWatch Daily Newsletter