Is China Still Committed to UN Climate Process?
In a major blow to the United Nation's upcoming climate change summit, Chinese President Xi Jinping decided to pull out earlier this week.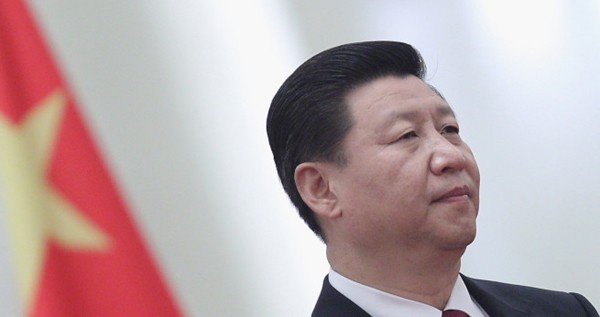 That's according to a Bloomberg article which cites two UN diplomats.
After initially confirming his place, together with U.S. president Barack Obama only two months ago, Xi may now send another top level Chinese delegate to the Sept. 23 gathering instead. It is unclear why Xi himself will not attend.
But, according to a spokesperson from the Beijing government, the change is not necessarily indicative of China's weakening stance on fighting climate change.
The move comes a few weeks after Indian prime minister Narendra Modi decided to snub the gathering.
The news will certainly dash the hopes of UN head Ban Ki-moon who has especially organized this summit in order to build momentum ahead of all important climate talks in Paris next December.
In 2015, world leaders are expected to strike a new deal to rein in emissions, and prevent the catastrophic warming of our planet.
And, although the absence of both Modi and Xi will certainly be felt at this summit, it may not necessarily scupper the negotiation process: the meeting is only a gathering, not a negotiating session.
Striking a solid binding deal couldn't be more pressing.
According to a draft of the UN's latest climate report:
"Continued emission of greenhouse gases will cause further warming and long-lasting changes in all components of the climate system, increasing the likelihood of severe, pervasive and irreversible impacts for people and ecosystems."
Using stronger language than the previous three reports, it also warns that the "risk of abrupt and irreversible changes" is increasing, overwhelming current political efforts to contain the crisis.
That brutal assessment came eleven months after the Nobel Peace prize winning body revealed that our planet is warming much faster than expected. Temperatures may now breach the two degrees Celsius mark within the next thirty years.
In April, the head of the World Bank Jim Yong Kim said that warming temperatures will usher in conflicts over food and water within the next five to ten years.
"Unless we act dramatically and quickly, science tells us our climate and our way of life are literally in jeopardy. Denial of the science is malpractice," warned U.S. Secretary of State John Kerry.
Earlier this year, the U.S. and China pledged to lead the charge against global warming. As the world's two largest emitters of greenhouse gases, commitment by these two economic powerhouses is paramount.
Barack Obama has since taken the largest step of any U.S. president to date by reining in emissions from America's vast fleet of power stations.
And, China has now declared a war on pollution as it maintains its lead in the clean energy race.
According to many observers, the U.S. China relationship is one of the most promising developments in nearly twenty years of failed climate talks.
And, although recent news regarding the Chinese president has lead some people to question China's commitment to the UN process, it is important to remember that Beijing and Washington have been working very closely together over the past year to tackle this issue.
Toxic air pollution across the world's most populous nation has forced the Chinese leadership to clean up its act, regardless of outside pressure.
After sacrificing the environment for decades to achieve breakneck economic growth, Beijing is now making its fight against pollution one of its key objectives to ensure social stability.
Earlier this year, China's chief climate negotiator Xie Zhenhua assured: "We should be confident that the Paris meeting will not be another Copenhagen."
In the past, a lack of cooperation between China and the U.S. has sabotaged UN climate talks, including a much hoped for deal in Denmark five years ago. Negotiations collapsed as rich and poor nations clashed over who should bear the brunt of emission cuts.
According to developing countries, industrialized nations should have stepped up to the plate as they are historically responsible for the problem. But, developed economies argued that emerging nations like China and India can not shirk their responsibilities as they now create a huge proportion of today's greenhouse gases.
And, mature economies like the U.S. and Japan will not make their cuts binding unless major polluters like China does too.
"It is an open question whether the world is ready to sign up to something that is adequate in Paris next year," noted EU Climate Change Commissioner Connie Hedegaard earlier this year.
Just over a year before that crucial summit begins in Paris, world leaders need to bear in mind one thing. Five years ago, they vowed to limit the warming of our planet to two degrees celsius.
And, in order to keep that promise, according to a recent roadmap presented to the UN, "global net emissions of greenhouse gases will have to approach zero by the second half of this century."
According to the report compiled by experts from 30 international institutions, current emission targets are simply way too conservative: "By and large, national targets are not derived from an assessment of what will be needed to stay within the 2C limit."
It says that in order to meet that target, the world's 15 largest economies will all have to take ambitious strides to move towards a low carbon economy.
That list includes: the U.S., China, India, Indonesia, Russia, Australia, the UK, Germany, France, Canada, Japan, South Korea, Brazil, Mexico and South Africa.
Speaking ahead of this month's UN summit, Ban Ki-Moon said:
"Solutions exist and we are already seeing significant changes in government policies. The race is on, and now is the time for leaders to step up and steer the world towards a safer future."
With a steep temperature rise sitting on our collective horizon, let's hope that world leaders find that will before heading to Paris next December, for as Martin Luther King once said: "We are all caught in an inescapable network of mutuality, tied in a single garment of destiny." And, while the task ahead is certainly challenging, in the words of the late Nelson Mandela: "It always seems impossible until its done."
YOU ALSO MIGHT LIKE
'Irreversible' Damage to Planet From Climate Change Says Leaked IPCC Report
Bill McKibben on Democracy Now!: Obama's Nonbinding Climate Deal, IPCC Report, People's Climate March
New Satellite Maps Show World's Major Ice Caps Melting at Unprecedented Rate
Dow CEO Andrew Liveris and President Donald Trump in February.
U.S. Environmental Protection Agency (EPA) administrator Scott Pruitt met with Dow Chemical CEO Andrew Liveris before deciding to reverse an earlier EPA decision to ban the company's toxic and widely used pesticide, chlorpyrifos.
According to records obtained by the Associated Press, the EPA boss met with Liveris for about 30 minutes at a Houston hotel on March 9. Later that month, Pruitt announced that he would no longer pursue a ban on chlorpyrifos from being used on food, ignoring his agency's own review that even small amounts of the pesticide could impact fetus and infant brain development.
Keep reading...
Show less
www.facebook.com
Native communities and environmental justice advocates in Louisiana opened a new resistance camp Saturday to oppose the proposed Bayou Bridge Pipeline project. Called L'eau Est La Vie, or Water is Life, the camp will consist of floating indigenous art structures on rafts and constant prayer ceremonies during its first two weeks.
Keep reading...
Show less
Continuing its march toward elimination of key Clean Water Act protections, the U.S. Environmental Protection Agency (EPA) on Tuesday issued a formal notice of withdrawal of the Obama administration's rule defining which waters can be protected against pollution and destruction under federal law.
Keep reading...
Show less
The U.S. Environmental Protection Agency (EPA) is not doing enough to prevent weed resistance to the herbicide glyphosate (Roundup) says a new report from the EPA's Inspector General's Office, which draws in part on a report from the agbiotech company, Pioneer: Weed Management in the Era of Glyphosate Resistance.
Keep reading...
Show less
SUMR
When it comes to the latest wind turbine technologies, size matters. A group of six institutions and universities is designing an offshore wind turbine that will stand 500 meters in height. That's taller than the Eiffel Tower and the Empire State Building.
The research team, led by researchers at the University of Virginia, believes that its wind turbine concept will produce 50 megawatts of peak power, or about 10 times more powerful than conventional wind turbines.
Keep reading...
Show less
www.facebook.com
Natural gas is often considered the cleanest fossil fuel, but could it actually be dirtier than coal?
Watch as New York Times reporter Mark Bittman, in the above Year's of Living Dangerously video, investigates how much methane is leaking at fracking wells. Find out how the natural gas industry's claims compare to what scientists are reporting.
See what happens when Gaby Petron, an atmospheric scientist with NOAA, converts her van into a mobile methane detector and sets out across northeastern Colorado for two years, taking thousands of readings to uncover the truth.
www.youtube.com
Adrian Grenier was named UN Goodwill Ambassador earlier this month. The Hollywood actor, best known for his iconic role of A-list movie star Vincent Chase in the HBO smash hit and film Entourage, will advocate for drastically reducing single-use plastic and protection of marine species, and encourage his followers to make conscious consumer choices to reduce their environmental footprint, according to the UN Environment announcement.
"Together we must usher in a new era of compassion and carefulness through forward thinking environmental programs to drive measurable change," Grenier said. "I am personally committed to creating ways in which the global community can come together to help solve our most critical climate crises through routine, collective action.
"The more we connect to nature in our daily lives, the more dedicated we will become to our individual commitments. Together, I believe we can go further, faster in our race to achieve the UN Sustainable Development Goals by 2030."
Watch the video above to learn more.
The last week has seen a flood of stories on clean energy's prospects—stories that make your head spin with their conflicting tales of renewable energy's prospects of ending our dangerous addiction to fossil fuel power from coal and gas.
Keep reading...
Show less


Get EcoWatch in your inbox