How to Make Your Holiday Merry—and Nontoxic
Dec. 16, 2014 05:36PM EST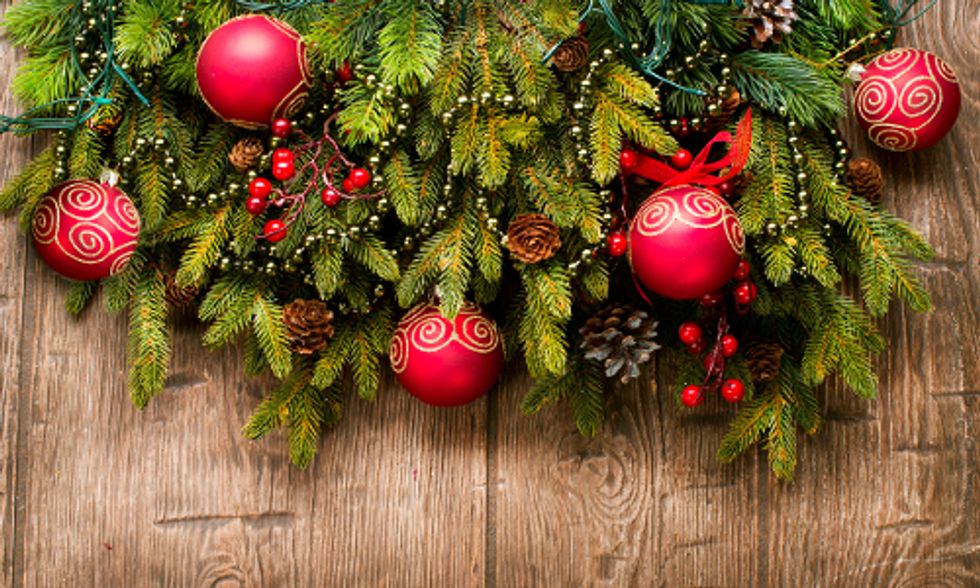 Everything in the stores around now looks so pretty and sparkly—strings of tinsel, shiny ornaments and more different kinds of lights than you ever imagined existed. But a new study found that major retail chains, including CVS, Dollar Tree, Kroger's, Lowe's, Target, Walgreen and Walmart, continue to sell holiday products that contain toxic chemicals. The study updates similar surveys done in 2012 and 2013 by HealthyStuff.org, a project of Ann Arbor's Ecology Center.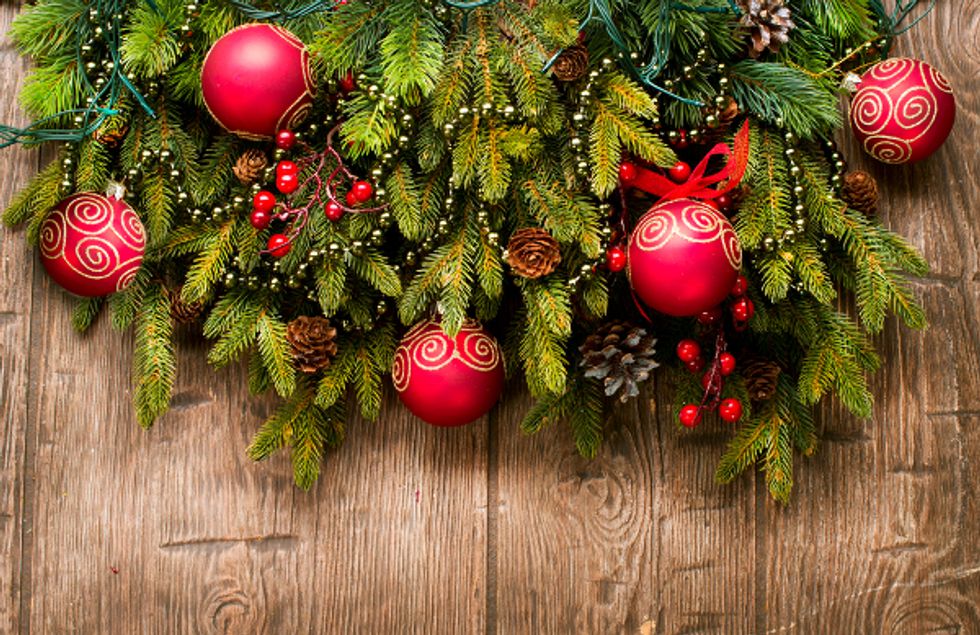 Photo credit: Shutterstock
The center tested 69 holiday products including tinsel, wreaths, garlands, figurines and other tabletop decorations, stockings, wall decorations and gift bags. The findings were nowhere near as pretty as the products looked. More than two-thirds of the products tested contained at least one toxic chemical at a level that could potentially be hazardous to health.
"We've been testing and finding similar problems with these products since 2012," said Jeff Gearhart, the Ecology Center's principle researcher. "Most retailers have been slow to react and continue sell these products. Environmental and public health advocates with the Mind the Store Campaign have called for the nation's biggest retailers to work with suppliers to eliminate these hazards and develop safer substitute chemicals for these products."
The study found that 13 percent of the products tested contained lead above 100 parts per million (ppm), 12 percent contained more than 800 ppm bromine, indicating brominated flame retardants. Many of the beaded garlands had multiple toxic contaminants, including bromine, chlorine, lead, antimony, tin and arsenic, just as they did in 2013. Many of the 2014 light strings showed high levels of lead and bromine, as they had in previous studies. These chemicals can be released into the air or cling to the skin when the products are handled. They have been linked to asthma, birth defects, learning disabilities, reproductive problems, liver toxicity and cancer.
The study points out, "Home decorative items are largely unregulated for chemical hazards. They may legally contain lead or phthalates, for example, in amounts prohibited in children's products by the Consumer Product Safety Commission. As long as a product is not labeled as being intended for children, it is not subject to lead, cadmium or phthalates regulations."
"Parents shouldn't have to worry that their holiday decorations may contain toxic chemicals," said Mike Schade, Mind the Store campaign director for Safer Chemicals, Healthy Families. "Big retailers should get these hidden hazards out of holiday decorations, once and for all. Parents expect their favorite retailers to mind the store."
You can see the complete results and the products they tested here.
If you don't see a product you bought listed, it's still wise to take precautions, since many stores sell identical items under different names. HealthStuff.org suggests keeping holiday decor out of the reach of children, washing your hands after handling holiday light strings, and vacuuming often to reduce levels of chemical-carrying dust.
YOU MIGHT ALSO LIKE
6 Easy Ways to Green Your Hanukkah
8 Toxic Products You Should Not Bring in Your Home + Natural Alternatives
EcoWatch Daily Newsletter