How EVs Could Prevent More Than 18 Million Tons of Carbon Pollution Annually
Jun. 24, 2014 02:54PM EST
Business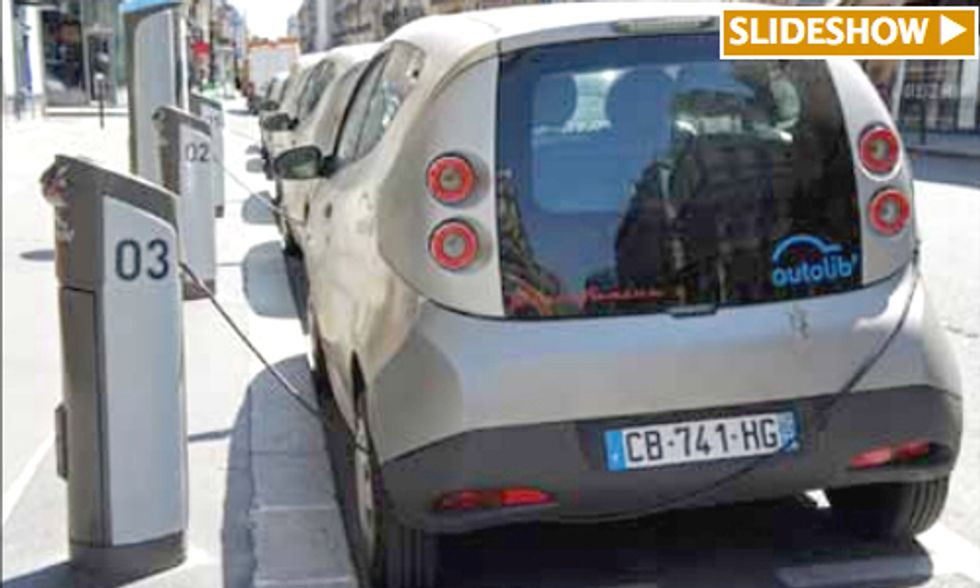 With nearly 220,000 electric vehicles on U.S. roads, politicians and clean energy advocates believe it's time to charge ahead further.
Environment America's new study, Driving Cleaner: More Electric Vehicles Mean Less Pollution, proves the point of its title while showing why things should get even better under the Clean Power Plan and with increased deployment of renewable energy.
"It's time to charge ahead," said Travis Madsen, senior program manager for Environment America's Global Warming Solutions campaign. "It's not just because electric cars are speedy, quiet and cool-looking—they are also one of the most important tools we have to break our dependence on oil, clean up our air, improve our health and protect our climate."
[slideshow_deploy id='346856']
The report predicts that EVs could prevent more than 18 million metric tons of carbon pollution annually in the U.S. by 2025.
"Transportation accounts for nearly half of our greenhouse gas emissions, so getting more electric vehicles on the road is important for Washington State," said Charles Knutson, senior policy advisor for Gov. Jay Inslee. "The governor recently issued an executive order to extend our high-speed charging network, maintain and expand electric vehicle incentives and further electrify our public fleets."
A year ago, a group of governors pledged to do their part in getting 3.3 million zero-emission vehicles on the road by 2025.
"The transportation sector accounts for about one-third of the greenhouse gases emitted, so the deployment of more electric and plug-in vehicles is key for Massachusetts to achieve our ambitious goals," said Massachusetts Energy and Environmental Affairs Secretary Maeve Vallely Bartlett. "The Patrick Administration has put into place several policies that will help usher in a new era of clean cars, and we are collaborating with other states to get millions of electric vehicles on the road."
Environment America argues that more state governors should take similar actions. Here are the report's recommendations:
Governments at all levels should make it easier for people to own and drive electric vehicles. For example, Georgia offers up to a $5,000 tax credit and Colorado offers up to a $6,000 tax credit, while Washington offers a sales tax exemption for electric vehicles. Ensuring convenient access to charging infrastructure is also important.
We should limit carbon pollution from transportation, just like the Regional Greenhouse Gas Initiative limits carbon pollution from power plants.

The U.S. should generate at least 25 percent of its electricity from clean, renewable sources of energy by 2025.
The EPA should help clean up the electricity system by finalizing the recently announced Clean Power Plan, and states should support and implement them.
EcoWatch Daily Newsletter