Hottest Year Ever Recorded + Collapsing Oil Prices = Broken Fossil Fuel Economy
"I read the news today, oh boy." —John Lennon
Two overlapping news stories in the past few weeks must focus our attention on the need to move away from fossil fuels as quickly as possible and to transition our global economy to a more just and resilient system, especially for the world's poor and vulnerable peoples.
First, it was widely reported that 2015 was the hottest year ever recorded in human history. Specifically, the global temperature was not just higher than ever, but it rose faster than ever and the 5-year period, 2011-2015, was also the hottest 5-years ever. Climate change is real, is happening right now and seems to be accelerating in speed and intensity with every passing year.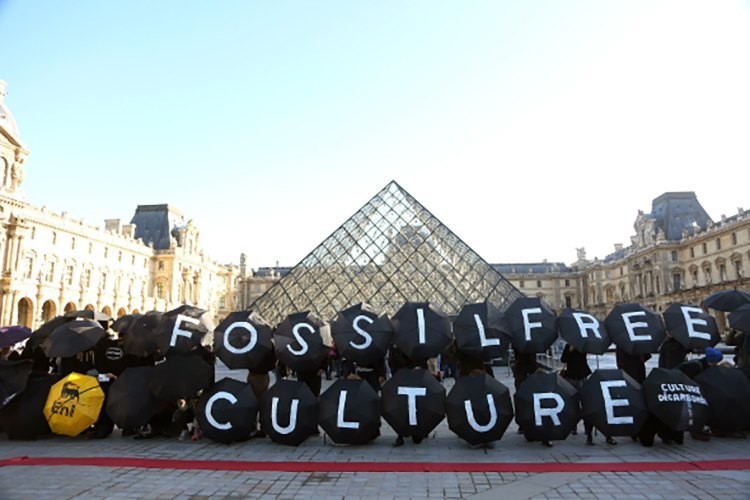 Second, global oil prices continue to collapse, now below $30/barrel. This sent world stock markets down and had a number of negative impacts on human rights issues around the world. A New York Times article last month reported the devastating impact that falling oil prices are having on poor and marginalized people in Russia. Oil is Russia's biggest export commodity, makes up more than 15 percent of the Gross Domestic Product and around 50 percent of its federal budget. As oil prices dropped, the Russian government began making cuts to social spending, focusing on cuts to the poorest people first. Retirees, teachers, factory workers—all have seen large cuts to their incomes and struggle to get by.
Near-disastrous news stories are also pouring out of other countries that export large amounts of oil. News from Nigeria, Angola, Ecuador and Brazil is describing serious economic problems, with cuts to social spending for poor people first in line to make up for government shortfalls from oil revenues. Venezuela is said to be teetering on international bankruptcy and default of its $120 billion in foreign loans due to the collapse in oil prices. The Venezuelan government is nearly in chaos as tens-of-thousands of workers have been laid off, numerous multi-million dollar infrastructure projects have been delayed—including housing for the poor—and government spending on social programs has already been cut 24 percent with bigger slashes looming.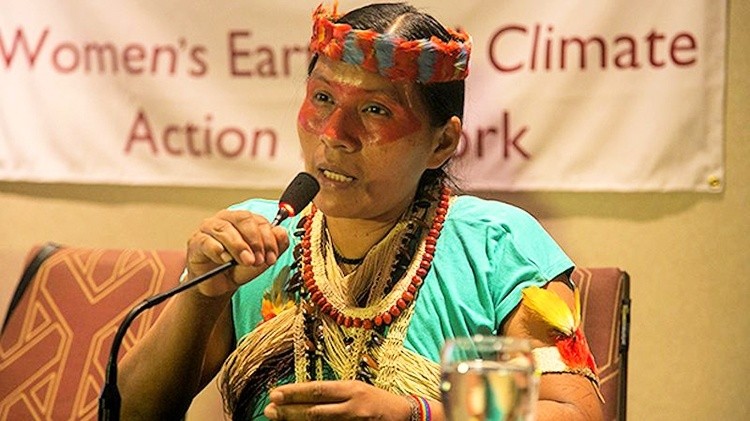 Further, in almost all of the exact same countries that are now suffering from the low oil prices, the exploration and extraction of oil has had—and continues to have—extraordinarily negative impacts on many of the same poor and indigenous people. When global oil prices were high, the march of oil companies was relentless across the rainforests of South America as well as the dry plains of Africa. And in both of those places, poor, rural and indigenous peoples' homelands were under assault by oil companies. Now that oil prices have plunged, oil drilling and production is still occurring, yet the economic system that helps support poor people is further collapsing.
Even worse, the world's indigenous, poor, rural and marginalized people have and will continue to suffer the brunt of climate change chaos as global temperatures increase. Extreme weather events such as hurricanes and flooding have wreaked havoc in the Philippines, in Haiti, as well as in New Orleans and New York over the last decade. These events can compound for the most vulnerable people—as one simple statistic among dozens that could be reported, poor women are disproportionately impacted and are 14 times more likely to die in climate change events.
Clearly, the fossil fuel economy is broken and is collapsing around us.
Paradoxically, in some cases, fossil fuel extraction and development is funded by international aid organizations in hopes of creating jobs and strengthening local economies in poorer countries. A recent analysis by Oil Change International indicated that the World Bank spent $3.4 billion (U.S.) in 2014 funding various fossil fuel development schemes around the globe.
We see this type of World Bank development as the exact opposite of the direction international aid and philanthropy should go. It is creating a vicious cycle of poverty, climate change impacts and debt and is forcing a malicious addiction to a collapsing fossil fuel economy.
At Global Greengrants Fund, we are working with coalitions of groups and philanthropists where we take a dramatically different approach to international aid and granting. We aim to fund alternative solutions that help address underlying systemic problems and create systemic change. We want to help create economies that are more local and sustainable, that do not rely on fossil fuels extraction and that move the world away from a dependence on international economic cycles such as the rise and fall of oil prices.
In addition, this year Terry Odendah began a new role serving as co-chair of the EDGE Funders Alliance which is an international coalition of philanthropists working specifically to fund efforts that change the underlying system and move global economies in a more sustainable direction. EDGE Funders, as the name suggests, fund at the "edge"—to create global social change. Here are some examples of what EDGE funders focus on and provide grants for:
We understand our work within a global context in which international policies as well as global economic interests and influences impact societies at all levels and we recognize the systemic nature of many of the economic, social and ecological challenges facing humanity.
At Greengrants, we fund mostly grassroots work in local communities around environmental and social justice, so that people who are most affected have the tools to make change and amplify their voices. Other EDGE Funders do complementary work at the various levels of systemic social change.
We make grants around sustainable economic and environmental development, rather than western-style economic growth and resource extraction.
We help people to "do something" and "take action," which can come in many forms, but here are two examples—public demonstrations against extraction and youth empowerment so that young people can speak directly to decision-makers.
We promote "movement building" domestically and globally.
We fund to promote equality and diversity.
Finally, we especially try to make grants that recognize the interconnectedness of the above items. We don't just fund labor movements or environmental organizations or women's empowerment programs, but rather try to find and fund the intersection of these activities. As just one example: By funding indigenous women to sell sustainably extracted products, we are helping to empower women, develop an alternative economy and protect the ecosystem.
Rather than promote massive development schemes that can cause havoc to cultures, economies and the environment, we support creating a transition to a new economy and ecology that focuses on what we sometimes call the "resilience solution." Resilience, in an increasingly climate-changed and unstable world, will likely come about for people, cultures and environments that are more diverse, decentralized, democratic and more efficient and egalitarian with their distribution of natural and economic resources.
Did you read the news today? Oh boy. It's time to take action to change the system. The global fossil fuel economy not only is collapsing—it must collapse—so we can build a new, just and resilient economy to replace it.
Terry Odendahl, PhD, is president and CEO of Global Greengrants Fund. Gary Wockner, PhD, is an environmental activist, writer and consultant to Global Greengrants Fund.
YOU MIGHT ALSO LIKE
This Solar Road Will Provide Power to 5 Million People
Huge Victory for Environmentalists: Offshore Fracking Moratorium Now in Effect Off California's Coast
Elon Musk vs. Warren Buffett: The Billionaire Battle Over the Future of Solar Power
U.S. Shale Gas Production Could Sharply Decline in 2016, World Bank Says
Jul. 21, 2017 01:50PM EST
Will Rose / Greenpeace
Eleven peaceful activists from the Greenpeace ship Arctic Sunrise have taken to the water in inflatable boats with handheld banners to oppose the Statoil Songa Enabler oil rig, 275 km North off the Norwegian coast, in the Arctic Barents sea.
The banners say: "People Vs. Arctic Oil" and are directed at Statoil and the Norwegian government, which has opened a new, aggressive search for oil in the waters of the Barents Sea.
Keep reading...
Show less
Jul. 21, 2017 10:34AM EST
Dominion Pipeline Monitoring Coalition
The Federal Energy Regulatory Commission (FERC) paved the way Friday for the 600-mile, 42-inch fracked gas Atlantic Coast Pipeline to proceed when it issued the final environmental impact statement (FEIS). A joint project of utility giants Duke Energy and Dominion Energy, the Atlantic Coast Pipeline would move fracked gas from West Virginia into Virginia and North Carolina.
In April, the Sierra Club submitted more than 500 pages of legal and technical comments on FERC's draft EIS, which were joined by more than 18,000 individual comments detailing opposition to the project. The pipeline has been met with widespread opposition, with more than 1,000 people participating in public hearings across the three affected states. The Sierra Club recently requested that FERC issue a new environmental review document analyzing information that came in after or late in, the public comment process.
Keep reading...
Show less
Jul. 21, 2017 08:25AM EST
Greenpeace / PolluterWatch
By Jessica Corbett
"It's time Rex Tillerson step down or be removed," said Gigi Kellett of Corporate Accountability International, following an announcement on Thursday that ExxonMobil will pay $2 million for violating U.S. sanctions against Russian officials while the now-secretary of state was the company's CEO.
"ExxonMobil demonstrated reckless disregard for U.S. sanction requirements," according to enforcement filing released by the Treasury Department's Office of Foreign Assets Control (OFAC), which issued the penalty. Though the fine is reportedly the maximum penalty allowed, it's pittance to one of the world's most profitable and powerful corporations, which last year reported a profit of $7.8 billion.
Keep reading...
Show less
Jul. 21, 2017 11:15AM EST
New analysis from Amory B. Lovins debunks the notion that highly unprofitable, economically distressed nuclear plants should be further subsi­dized to meet financial, security, reliability and climate goals. The analysis, which will appear shortly in The Electricity Journal, shows that closing costly-to-run nuclear plants and reinvesting their saved operating costs in energy efficiency provides cheaper elec­tricity, increases grid reliability and security, reduces more carbon, and preserves (not distorts) market integrity—all without subsidies.

Keep reading...
Show less
Jul. 21, 2017 08:44AM EST
Oil Change International / Twitter
By Christian Detisch and Seth Gladstone
In the wake of Senate Republicans' ever-deepening debacle over their flailing attempts to strip health insurance from 22 million people, Majority Leader Mitch McConnell is desperate to do something—anything—to show that he can get legislation passed. To this end, he's bypassing the standard committee review process to push a complex 850+ page energy bill straight to the full Senate floor. Perhaps not surprisingly, this legislation, the Energy and Natural Resources Act of 2017, would be a disaster for public health and our climate.
Keep reading...
Show less
Jul. 21, 2017 08:11AM EST
Rooftop solar panels on a beach house in southern Florida. TAI VIINIKKA / CC BY-NC-ND 2.0
A new law passed this week in South Miami will require all new homes built in the city to install solar panels. The measure, which was inspired by a proposal from a teenage climate activist, will go into effect in September.
The text of the ordinance details the climate impacts facing South Miami.
Keep reading...
Show less
Jul. 21, 2017 10:27AM EST
www.youtube.com
Keep reading...
Show less
Jul. 21, 2017 08:49AM EST
iStock
By Katherine Paul and Ronnie Cummins
A recent series of articles by a Washington Post reporter could have some consumers questioning the value of the U.S. Department of Agriculture's (USDA) organic seal. But are a few bad eggs representative of an entire industry?
Consumers are all for cracking down on the fraudulent few who, with the help of Big Food, big retail chains and questionable certifiers give organics a bad name. But they also want stronger standards, and better enforcement—not a plan to weaken standards to accommodate "Factory Farm Organic."
Keep reading...
Show less


Get EcoWatch in your inbox