This website uses cookies to ensure you get the best experience while browsing it. By clicking 'Got It' you're accepting these terms.
Here's What Most Media Outlets Left Out of Their Reporting on EPA Fracking Study
Jun. 09, 2015 09:07AM EST
Energy
Many major media outlets reported that a new U.S. Environmental Protection Agency (EPA) study found no evidence that hydraulic fracturing (aka "fracking") has had "widespread" impacts on Americans' drinking water, but did not mention the EPA's explanation for why the study doesn't necessarily indicate "a rarity of effects on drinking water resources." The EPA study identified several "limiting factors," including insufficient data, the lack of long-term studies and inaccessible information, which it said "preclude a determination of the frequency of [drinking water] impacts with any certainty."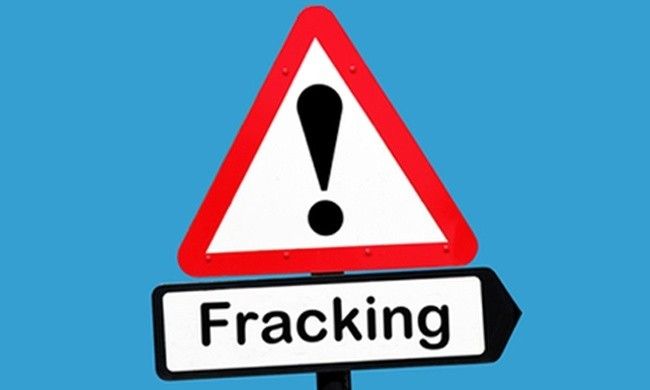 Photo credit: Shutterstock
On June 4, the EPA released its assessment of the risks the fracking process poses to the nation's drinking water supply. The agency determined that "there are above and below ground mechanisms by which hydraulic fracturing activities have the potential to impact drinking water resources," and identified "specific instances where one or more mechanisms led to impacts on drinking water resources, including contamination of drinking water wells." However, the EPA also said it "did not find evidence" of "widespread, systemic impacts on drinking water resources in the United States." [EPA, Assessment of the Potential Impacts of Hydraulic Fracturing for Oil and Gas on Drinking Water Resources, June 2015]
The EPA emphasized that the lack of evidence of "widespread" drinking water impacts could be due to "limiting factors," and that "data limitations" prevent the agency from having "any certainty" of how often fracking actually impacts drinking water:
This finding could reflect a rarity of effects on drinking water resources, but may also be due to other limiting factors. These factors include: insufficient pre- and post-fracturing data on the quality of drinking water resources; the paucity of long-term systematic studies; the presence of other sources of contamination precluding a definitive link between hydraulic fracturing activities and an impact; and the inaccessibility of some information on hydraulic fracturing activities and potential impacts.
[...]
This assessment used available data and literature to examine the potential impacts of hydraulic fracturing from oil and gas on drinking water resources nationally. As part of this effort, we identified data limitations and uncertainties associated with current information on hydraulic fracturing and its potential to affect drinking water resources. In particular, data limitations preclude a determination of the frequency of impacts with any certainty. [EPA, Assessment of the Potential Impacts of Hydraulic Fracturing for Oil and Gas on Drinking Water Resources, June 2015]
In March, InsideClimateNews published a lengthy investigation about the many factors preventing the EPA from conducting a comprehensive study of fracking's impact on drinking water. The investigation which was based on a review of internal EPA documents and interviews with people who had knowledge of the study, noted that geochemist Geoffrey Thyne said the EPA study was "not going to produce a meaningful result," and that "[m]ore than a half-dozen former high-ranking EPA, administration and congressional staff members echoed Thyne's opinion, as did scientists and environmentalists." InsideClimateNews further detailed how the oil and gas industry had prevented the EPA from conducting the prospective studies necessary to determine fracking impacts:
The EPA's failure to answer the study's central question partly reflects the agency's weakness relative to the politically potent fossil fuel industry. The industry balked at the scope of the study and sowed doubts about the EPA's ability to deliver definitive findings. In addition, concerns about the safety of drinking water conflicted with the Obama administration's need to spur the economy out of recession while expanding domestic energy production.
For the study's findings to be definitive, the EPA needed prospective, or baseline, studies. Scientists consider prospective water studies essential because they provide chemical snapshots of water immediately before and after fracking and then for a year or two afterward. This would be the most reliable way to determine whether oil and gas development contaminates surface water and nearby aquifers, and the findings could highlight industry practices that protect water. In other studies that found toxic chemicals or hydrocarbons in water wells, the industry argued that the substances were present before oil and gas development began.
Prospective studies were included in the EPA project's final plan in 2010 and were still described as a possibility in a December 2012 progress report to Congress. But the EPA couldn't legally force cooperation by oil and gas companies, almost all of which refused when the agency tried to persuade them.
[...]
Eventually, two companies agreed to participate in the prospective studies, though ultimately the collaborations fell through.
[...]
After three years looking for suitable locations for baseline research, the EPA determined it had to move on or risk further delays to the overall study. [InsideClimateNews, 3/2/15]
Many Media Outlets Reported on EPA Study Without Mentioning Uncertainty of Findings
The following articles neglected to mention the uncertainty surrounding the EPA's findings or any of the limiting factors preventing the agency from fully evaluating the impacts of fracking on drinking water:
Associated Press: "EPA: No widespread harm to drinking water from fracking" [6/4/15]
NPR: "EPA Finds No Widespread Drinking Water Pollution From Fracking" [6/4/15]
USA Today: "EPA: Fracking has no broad impact on drinking water" [6/4/15]
Newsweek: "Fracking Doesn't Pollute Drinking Water, EPA Says" [6/4/15; Media Matters, 6/4/15]
New York Post: "Fracking doesn't harm drinking water: EPA" [6/5/15; Media Matters, 6/4/15]
NBCNews.com: "EPA Says Fracking Has No 'Widespread' Impact on Drinking Water" [6/4/15]
The Hill: "EPA gives Republicans new ammo in fight against fracking regs" [6/4/15]
FoxNews.com: "EPA declares no 'widespread' harm to drinking water from fracking, boosting industry" [6/4/15]
Pittsburgh Post-Gazette: EPA report: Fracking has caused isolated, not widespread, water pollution [6/4/15]
By Contrast, Many Other Outlets Noted the Severe Limitations of the Study
Los Angeles Times: EPA Report "Emphasized The Agency's Well-Documented Problems In Gathering Information." The Los Angeles Times detailed several limitations of EPA's fracking study:
[T]he report itself emphasized the agency's well-documented problems in gathering information, including the industry's refusal to cooperate with some testing.
Limitations on data available to the agency, the report said, prevented a determination "with any certainty" of how frequently water supplies had been affected by fracking activities.
The agency said the relatively small number of cases of negative effects it had identified "could reflect a rarity of effects on drinking water resources, but may also be due to other limiting factors."
Those factors, it said, could include insufficient data on the quality of drinking water resources both before and after fracking; the paucity of long-term studies; the presence of other sources of contamination, making it difficult to establish a definitive link to fracking; and "the inaccessibility of some information on hydraulic fracturing." [Los Angeles Times, 6/4/15]
The New York Times: Environmental Groups Pointed To "Limitations In Data" In EPA Report. The New York Times reported that "environmental groups pointed to what they saw as holes in the report. In particular, they said, the report's authors relied on data supplied by companies and wrote that limitations in data 'preclude a determination of the frequency of impacts with any certainty.'" [The New York Times, 6/4/15]
News & Observer: "Study Does Admit Several Limitations In Its Scope." Charlotte's News & Observerreported of the EPA study:
The study does admit several limitations in its scope—limitations that environmentalists say call for further research and study to really understand fracking's implications.

For example, before the study got underway, the EPA said it would conduct two kinds of case studies: retrospective case studies and prospective case studies.

Retrospective case studies examine instances of reported drinking water contamination. Prospective case studies would take samples of water before and after fracking. While the retrospective studies were conducted, the prospective ones were not.

"Baseline testing is crucial to determining whether fracking caused contamination," said Elizabeth Ouzts, a spokeswoman with Environment America, a federation of environmental advocacy organizations. [News & Observer, 6/4/15]
National Journal: Environmentalists Say "Lack Of Involvement From The Industry Should Cast Doubt On The Findings." National Journal reported that EPA's study has "been met with criticism, however, regarding the scope of the research, with environmentalists charging that a lack of involvement from the industry should cast doubt on the findings." [National Journal, 6/4/15]
The Wall Street Journal: Environmentalists Noted That Findings "May Be Subject To Limiting Factors, Such As Insufficient Data." The Wall Street Journal reported:
Environmentalists pointed to a line in the report that said the EPA's findings on fracking and drinking water may be subject to limiting factors, such as insufficient data.

"How can the EPA say there are no widespread impacts if they didn't study this on a widespread basis?" said Josh Fox, director of "Gasland." [The Wall Street Journal, 6/4/15]
Bloomberg, Reuters Cited NRDC Spokesperson Highlighting Study's Limitations. Bloomberg News andReuters quoted Amy Mall, a senior policy analyst at the Natural Resources Defense Council (NRDC), who described the EPA report as "limited." Bloomberg reported that Mall said "a lack of cooperation from industry meant EPA lacked key data necessary to fully assess its safety." And Reuters quoted Mall as saying the study "is site-specific and limited, which makes it impossible to fully understand all the risks at this time." [Bloomberg News, 6/4/15; Reuters, 6/4/15]
CNBC.com: Insufficient Data And Presence Of Other Contaminates "Made It Impossible To Conclude Fracking's Effects On Certain Areas." CNBC.com reported: "In its report, the EPA notes that its findings could have been limited because of an insufficient amount of data and the presence of other possible contaminates that made it impossible to conclude fracking's effects on certain areas." [CNBC.com, 6/4/15]
YOU MIGHT ALSO LIKE
Don't Be Fooled by Yesterday's Headlines, EPA Finds Fracking Contaminates Drinking Water
Long-Awaited EPA Study Says Fracking Pollutes Drinking Water
Josh Fox Gets Kicked Off of Fox News While Exposing Misleading Coverage of EPA Fracking Report
EcoWatch Daily Newsletter
Luis Alfonso de Alba Gongora, the UN secretary-general's special envoy for the climate summit speaks at The World Economic Forum holds the Sustainable Development Impact Summit 2018 in New York on Sept. 24, 2018.
Ben Hider /
World Economic Forum
When United Nations Secretary-General Antonio Guterres decided to hold a high-level climate summit in conjunction with this year's General Assembly kicking off next week, he was well aware of the paradox of his initiative.
Acting U.S. Homeland Security Secretary Kevin McAleenan meets with Guatemalan farmers on May 29 in Santa Rosa, Guatemala. John Moore / Getty Images
The Trump administration ignored its own evidence on how climate change is impacting migration and food security when setting new policies for cutting aid to Central America, NBC reports.
Mike Pence brought the first motorcade to Mackinac Island on Saturday. Cars have been banned on the island since 1898.
13 ON YOUR SIDE / YouTube screenshot
Vice President Mike Pence sparked outrage on social media Saturday when he traveled in the first-ever motorcade to drive down the streets of Michigan's car-free Mackinac Island, HuffPost reported.
Inhaling from an electronic cigarette. 6okean / iStock / Getty Images Plus
By Shawn Radcliffe
As illnesses and deaths linked to vaping continue to rise, health officials urge people to stop using e-cigarettes.
Officials report 8 deaths have been linked to lung illnesses related to vaping.
Vitamin E acetate is one compound officials are investigating as a potential cause for the outbreak.
The number of vaping-related illnesses has grown to 530 cases in 38 states and 1 U.S. territory, federal health officials
reported
.
Activist Greta Thunberg leads the Youth Climate Strike on Sept. 20, 2019 in New York City. Roy Rochlin / WireImage / Getty Images
By Julia Conley
As organizers behind Friday's Global Climate Strike reported that four million children and adults attended marches and rallies all over the world — making it the biggest climate protest ever — they assured leaders who have been reticent to take bold climate action that the campaigners' work is far from over.
Summer has officially come to an end. Luckily, EcoWatch is here to keep its memory alive by sharing the winners of our "Best of Summer" photo contest.
United Nations Secretary-General Antonio Guterres speaks at a news conference at UN headquarters on Sept. 18. Drew Angerer / Getty Images
A vegan diet can improve your health, but experts say it's important to keep track of nutrients and protein. Getty Images
By Dan Gray
Research shows that 16 weeks of a vegan diet can boost the gut microbiome, helping with weight loss and overall health.
A healthy microbiome is a diverse microbiome. A plant-based diet is the best way to achieve this.
It isn't necessary to opt for a strictly vegan diet, but it's beneficial to limit meat intake.
New research shows that following a vegan diet for about 4 months can boost your gut microbiome. In turn, that can lead to improvements in body weight and blood sugar management.