This website uses cookies to ensure you get the best experience while browsing it. By clicking 'Got It' you're accepting these terms.
Gap Widens in Climate Change Policies Between U.S. and Europe
Oct. 18, 2012 10:00AM EST
Climate
Don Lieber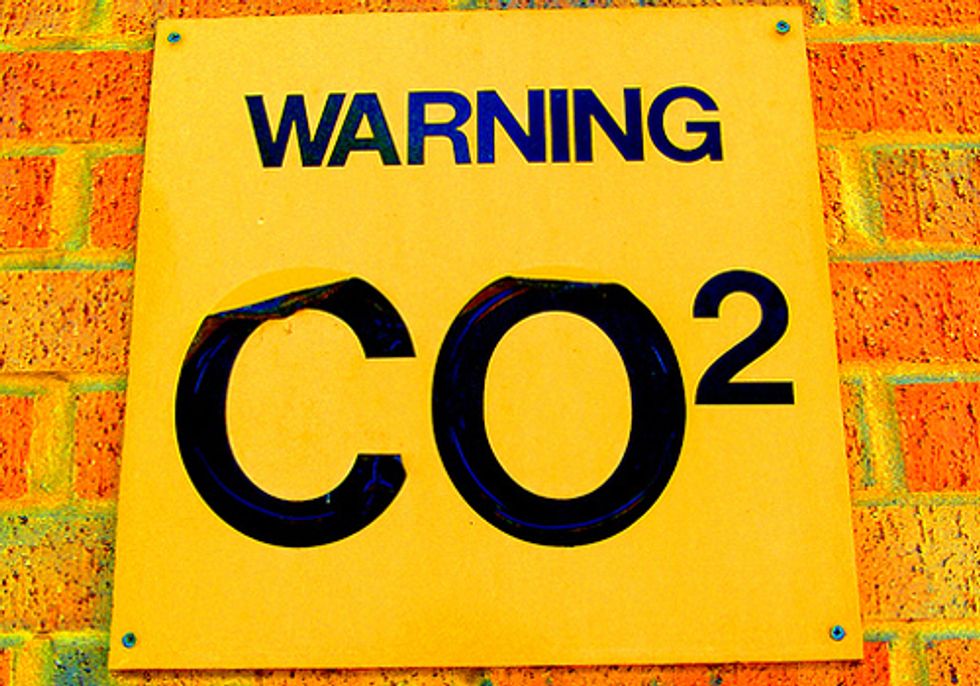 In the latest example of the widening gap in climate change policies between the U.S. and Europe, the Government of Norway last week announced the world's largest new tax on carbon emissions, stating in explicit terms its desire to reduce greenhouse gas emissions and mitigate against global warming—just two weeks after the U.S. House of Representatives passed legislation which, to the extreme opposite, explicitly bans the regulation of greenhouse gas.
On Oct. 8, the Government of Norway announced that it would nearly double the carbon tax rate for its offshore oil and gas production in 2013, setting one of the highest carbon tax rates in the world. The announcement is part of a comprehensive "Climate Agreement" provision within the national budget plan for 2013. The budget will:
increase funding for climate research
increase funding for sustainable technology development
increase energy use requirements in building regulations
increase funding for public transport
increase funding to prevent deforestation
increase funding to assist developing countries to exploit renewable sources "instead of using fossil energy sources"
prioritize public transport, including increased funding for footpaths and cycle paths
increase CO2 taxes for passenger vehicles, along with incentives for public transport, in order to "reduce private automobile use"
Full details of the Norwegian budget can be viewed here.
By contrast, on Sept. 21, the U.S. House of Representatives voted in favor of H.R. 3409, called "the worst environmental bill in history," which proactively seeks to prevent greenhouse gas reduction and any measures to mitigate against climate change. The bill is explicit:
it bans the U.S. EPA from 'taking any action to address climate change"
it bans CO2 emission regulations from power plants
it bans CO2 emission regulations from cars
it eliminates the EPA's authority to regulate coal mining waste
This is in addition to other recent votes in Congress which:
overturn the EPA's scientific findings that climate change endangers human health
eliminate language that acknowledges global scientific concerns about climate change
eliminate climate change education programs administered by the National Science Foundation.
eliminate funding for U.S. EPA's greenhouse gas registry
approve the Keystone "Tar Sands" Pipeline (Nebraska version) with exemptions from environmental concerns
refuse to pay the EU-wide 'airline carbon emission tax' on carbon emissions
ban the U.S. from providing funding for the Intergovernmental Panel on Climate Change
prevent the U.S. from participating in climate negotiations
The Norwegian carbon tax is the latest in an international trend to set national tax rates on carbon, due to the inability to achieve an internationally binding global tax. By 2013, 33 nations will have some form of national carbon taxes in place. (Note: Some 'sub-national jurisdictions'—taking matters into their own hands as national governments dither—have set their own carbon taxes, including British Columbia and California).
The opposite approaches to climate change policies between Europe and the U.S.—which means, by scientific definition, how these bodies choose to deal with greenhouse gas emissions from fossil fuels—must take into account the enormous influence of the fossil fuel industry in the U.S. Congress. One of the leading proponents of banning the EPA from regulating fossil fuel emissions, for example, is Senator James Inhofe (Oklahoma)—the recipient of more than $500,000 in contributions from the fossil fuel industries. The fossil fuel sector (Koch Industries, Murray Energy, et. al.) is his single largest industrial financier.
In total, the fossil fuel industries—whose profit margins are directly threatened by increased greenhouse gas regulations—have contributed hundreds of millions of dollars to U.S. Congressional campaigns, the vast majority (75 percent, according to the Center for Responsive Politics) going to Republican lawmakers who are, in turn, at the forefront of banning greenhouse gas emission regulations.
The difference between the U.S. and Europe on climate change policies is illustrated, perhaps most simply, by the very use of language. Here's what the
European Union
says about climate change on its official
website
:
"Preventing dangerous climate change is a strategic priority for the European Union."
"Europe is working hard to cut its greenhouse gas emissions substantially while encouraging other nations and regions to do likewise."
"Reining in climate change carries a cost, but doing nothing would be far more expensive in the long run."
"The scientific evidence shows that the world must stop the growth in global greenhouse gas emissions by 2020″
In striking contrast, the U.S. House Republicans voted, in March 2011, to eliminate language which stated, simply, that "global warming exists" in a proposed bill.
Meanwhile, President Barack Obama and Mitt Romney, during the Presidential debates watched by millions, have both proclaimed support for increased fossil fuel production—while the phrases "greenhouse gas" or "climate change" weren't uttered—one time—by either candidate.
It's almost as if Europe and the U.S. live on two different planets, governed by two different laws of science.
Visit EcoWatch's CLIMATE CHANGE for more related news on this topic.
--------
Don Lieber is a writer whose works and investigative research have been published by the United Nations, The Associated Press, The International Campaign to Ban Landmines, The Coalition to Stop the Use of Child Soldiers, E-The Environmental Magazine and others. He contributes political and environmental writing regularly to several blogs, including PlanetSave.com. He lives in New York.
This article was originally published on planetsave.com.
EcoWatch Daily Newsletter
The CDC has emphasized that washing hands with soap and water is one of the most effective ways to prevent the spread of COVID-19. Guido Mieth / Moment / Getty Images
The Centers for Disease Control has emphasized that washing hands with soap and water is one of the most effective measures we can take in preventing the spread of COVID-19. However, millions of Americans in some of the most vulnerable communities face the prospect of having their water shut off during the lockdowns, according to The Guardian.
A California newt (Taricha torosa) from Napa County, California, USA. Connor Long /
CC BY-SA 3.0
Aerial photos of the Sierra Nevada — the long mountain range stretching down the spine of California — showed rust-colored swathes following the state's record-breaking five-year drought that ended in 2016. The 100 million dead trees were one of the most visible examples of the ecological toll the drought had wrought.
Now, a few years later, we're starting to learn about how smaller, less noticeable species were affected.
Disinfectants and cleaners claiming to sanitize against the novel coronavirus have started to flood the market.
Natthawat / Moment / Getty Images
Disinfectants and cleaners claiming to sanitize against the novel coronavirus have started to flood the market, raising concerns for the U.S. Environmental Protection Agency (EPA), which threatened legal recourse against retailers selling unregistered products, according to The New York Times.
A customer packs groceries in reusable bags at a NYC supermarket on March 1, 2020. Eduardo Munoz Alvarez/Getty Images
The global coronavirus pandemic has thrown our daily routine into disarray. Billions are housebound, social contact is off-limits and an invisible virus makes up look at the outside world with suspicion. No surprise, then, that sustainability and the climate movement aren't exactly a priority for many these days.
Ingredients are displayed for the Old School Pinto Beans from the Decolonize Your Diet cookbook by Luz Calvo and Catriona Rueda Esquibel. Melissa Renwick / Toronto Star via Getty Images
By Molly Matthews Multedo
Livestock farming contributes to global warming, so eating less meat can be better for the climate.