This website uses cookies to ensure you get the best experience while browsing it. By clicking 'Got It' you're accepting these terms.
Fracking Makes California's Drought Worse
Aug. 01, 2014 09:13AM EST
Energy
California is in the middle of an epic water shortage, with nearly 80 percent  of the state experiencing "extreme or exceptional" drought conditions. Check out this animated map to get a sense of how extensively the drought has impacted the Golden State.
Things have gotten so bad that California enlisted Lady Gaga to record a public service announcement. 
Given the situation, anti-fracking activists say it's time for Governor Jerry Brown to put a stop to water-intensive fracking, claiming that the controversial oil and gas production method is exacerbating the problem.
"We're talking about a triple threat to our water from fracking," says Adam Scow, the California director for Food & Water Watch.
The first threat: The fracking process requires a lot of water, which then becomes unsuitable for any other use.
While it's true that fracking in California doesn't require as much water as it does in Texas and Pennsylvania, Scow contends that any amount lost to fracking is unacceptable: "In the middle of the worst drought in 50 years, they're taking 140,000 to 150,000 gallons of water out of the water cycle per frack job. They're destroying that amount of water on a daily basis."
It's also possible that fracking fluid could leach into underground aquifers, and of course the toxic wastewater left over from fracking has to be disposed of somehow—and therein lies the second threat to California's water supply.
The California Department of Gas and Geothermal Resources (known asDOGGR) recently ordered 11 fracked wells shut down over fears that they were contaminating potential sources of potable water. As many as 100 other fracking sites are under review, as well.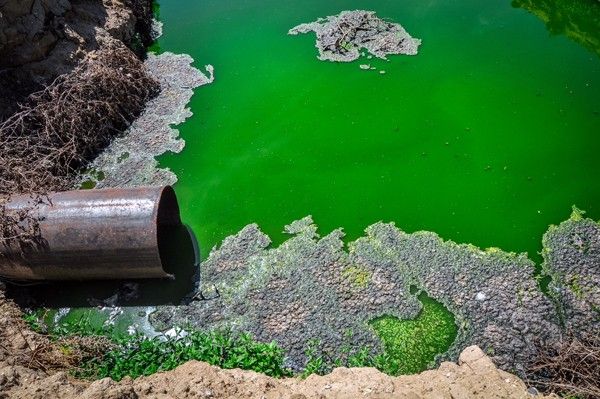 The third threat to California's water supply, according to Scow, is that all of the oil and gas we've produced via fracking will eventually get burned and thus contribute to global warming, "which leads to more droughts."
A study published by Utah State University researchers earlier this year bolsters his claim. It concluded that natural variation alone couldn't account for the severity of California's drought, and that climate change has in fact made it worse.
There's a fourth threat to Californians that needs to be considered. Fracking is not just a threat to California's water cycle, but also to quality of life in general.
Residents of California's Central Valley region already suffer from a variety of health problems associated with oil drilling, including nausea, headaches, nosebleeds, and rare cancers, as well as a series of respiratory and cardiovascular problems.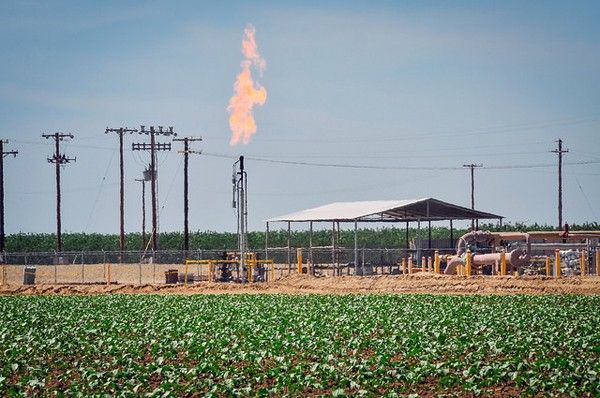 "Even before fracking, the area had the worst air and water pollution in California," says Madeline Stano, a staff attorney with the Center on Race, Poverty & the Environment. "With fracking, the pollution and the economy are getting worse."
No major studies have been done on how fracking effects water quality and human health, making it hard to quantify just how big of an impact it has had. But the toll it's taking on the economy is becoming all too clear.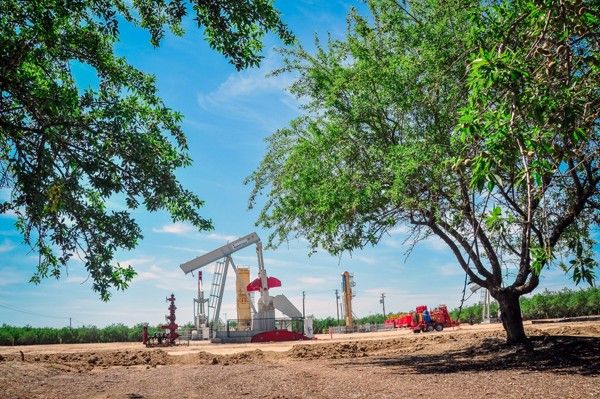 The Central Valley is a major agricultural zone as well as ground zero for oil production in the Golden State. Some 616 of 621 reported fracking sites are in the region, where the drought has already claimed 17,000 agricultural jobs, according to a study by UC Davis. Every drop of water used for fracking is permanently unavailable for agricultural use, which will only make the situation worse for Central Valley residents.
To add insult to injury, close proximity to fracking sites dramatically decreases property values. "The oil industry and the governor consistently claim fracking is good for the Valley and its economy," Stano says. "But the reality is the opposite."
Activists say it's time for California Governor Jerry Brown to step in and issue a moratorium on fracking in order to protect the health and wellbeing of Californians and all Americans.
"The only state that's going to do anything about fracking and climate is California, and we haven't done anything about it," says Linda Capato, fracking campaign coordinator for 350.org. "The governor has a pretty good record on the environment, but that doesn't mean anything if he continues to allow fracking."
You Might Also Like
Fracking Waste Puts Americans' Drinking Water at Risk
How Fracking Changed the World
EcoWatch Daily Newsletter
Gina Lopez, the Philippine secretary of the environment, at a meeting with residents affected by a mine tailing disaster. Keith Schneider
Gina Lopez, a former Philippine environment secretary, philanthropist and eco-warrior, died on Aug. 19 from brain cancer. She was 65.
Trump speaks to contractors at the Shell Chemicals Petrochemical Complex on Aug. 13 in Monaca, Pennsylvania. Jeff Swensen / Getty Images
Thousands of union members at a multibillion dollar petrochemical plant outside of Pittsburgh were given a choice last week: Stand and wait for a speech by Donald Trump or take the day off without pay.
Aerial view of lava flows from the eruption of volcano Kilauea on Hawaii, May 2018. Frizi / iStock / Getty Images
Hawaii's Kilauea volcano could be gearing up for an eruption after a pond of water was discovered inside its summit crater for the first time in recorded history, according to the AP.
By Simon Mui
States across the country are stepping up to make clean cars cheaper and easier to find. Colorado's Air Quality Control Commission (AQCC) voted Friday to adopt a Zero Emission Vehicle (ZEV) program that will increase the availability of electric vehicles in the state, improve air quality and increase transportation affordability.
An internally displaced woman flees from drought in Dollow, Somalia. Zohra Bensemra / Reuters
By Annemieke Tsike-Sossah
World Humanitarian Day offers an opportunity to take stock of where the world stands on addressing humanitarian issues and highlight lessons for how to improve in the future. Here are five ways we all can commit to driving positive change for the world.
A view from the top of Ok volcano in Iceland, where the Okjokull glacier used to be located. Drepicter / Getty Images Plus
Officials, activists and scientists gathered in Iceland Sunday for the funeral of the nation's first glacier to fall victim to the climate crisis.
picture-alliance / Xinhua / Then Chih Wey
Some 183 nations are set to discuss possibly loosening elephant and ivory exports at the World Wildlife Conference on trade in endangered species, known as CITES, which is meeting in Geneva, Switzerland.