Fracking in New York Will Lead to More Wastewater Injection Wells in Ohio
Aug. 31, 2012 07:01AM EST
Energy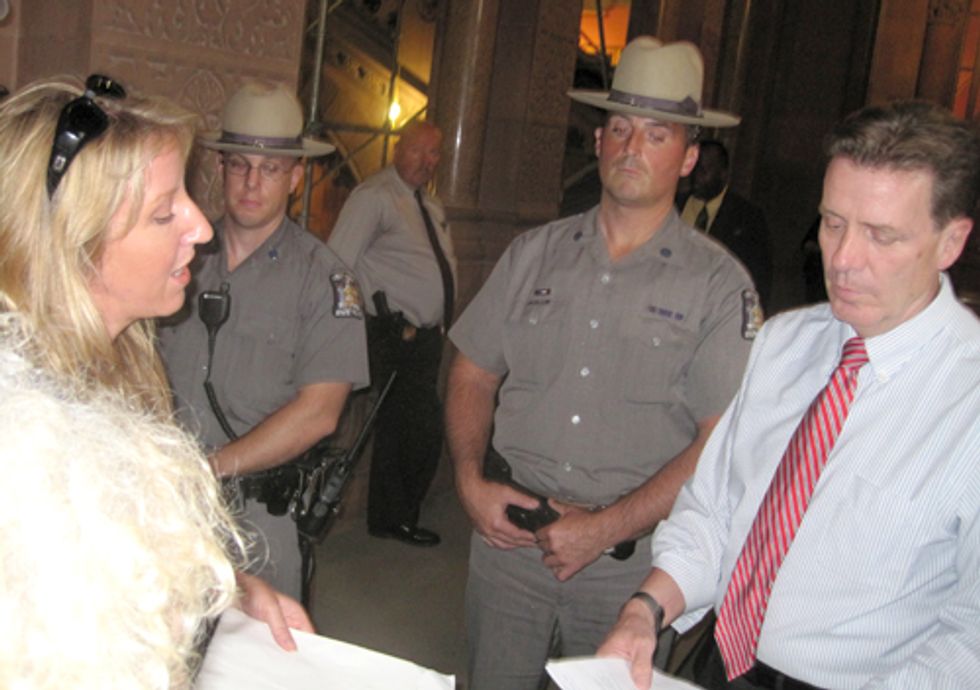 [Editor's note: The following letter to New York's Gov. Andrew Cuomo was written by a coalition of Ohio organizations and residents who understand the impacts fracking in New York will have on Ohio. You can also express your concern to Gov. Cuomo regarding fracking in New York.]
Dear Governor Cuomo: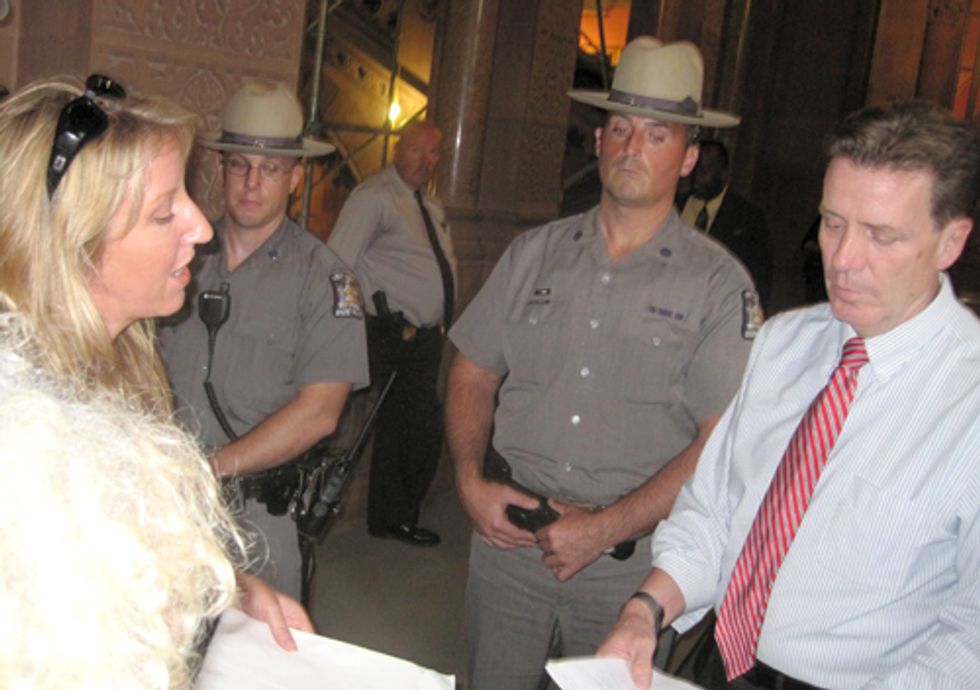 We, the undersigned Ohioans, are writing to request that you oppose shale gas extraction via fracking in all areas of New York, including the Southern tier. Such development would be irresponsible not only for the reasons outlined below, but also due to the lack of infrastructure for proper disposal of fracking waste products within your state.
Because neighboring New Jersey will not accept out of state fracking waste, Ohio becomes a likely target for the disposal of the fluid by-products of fracking. Ohio relies on class II injection wells for disposal of such fluids. In recent years we've experienced increasing numbers and magnitudes of earthquakes as a result of this process. A moratorium was issued by our state due to the severity of the issue. Thus, Ohio's current injection well space is at or over capacity. Should we be expected to receive New York waste, our citizens will be forced to endure many more injection wells in their communities.
We, the undersigned Ohioans join the many other Ohioans opposed to more injection wells in our state.  As recently as this month the city of Cincinnati voted unanimously to ban waste injection wells and the NRDC and others submitted comments detailing that the proposed regulations of Ohio injection wells do not meet minimum standards.
We also endorse the following:
1. Letter from eleven national environmental groups collectively representing millions of members nationwide.
2. Coalition letter with more than 22,000 signatories which requests that Governor Cuomo withdraw the Revised Draft SGEIS until 17 documented concerns have been fully resolved.
3. Coalition letter with more than 2,700 signatories that opposes any fracking "Demonstration Project" in the Southern Tier and requests strict enforcement of Executive Order No. 41
Fr.. Neil Pezzulo
Glenmary
EcoWatch Daily Newsletter