Frackenstein: Trick or Treat?
Oct. 25, 2012 09:55AM EST
Energy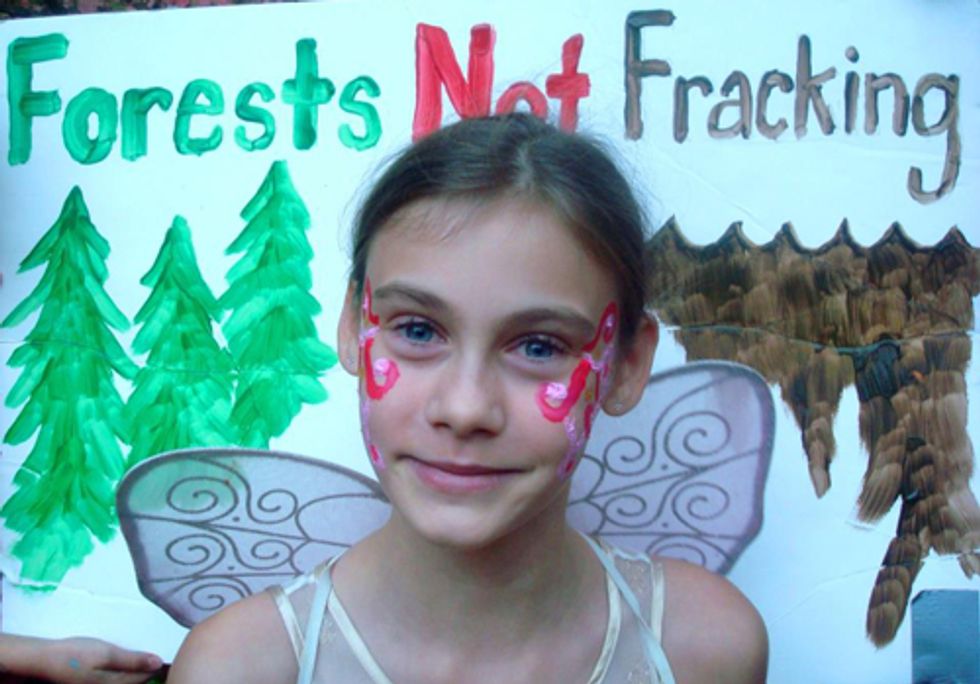 Halloween is now less than a week away and it's no surprise that the fracking ghouls are still playing tricks. We thought it would be fun to play a few tricks of our own by hosting a fracking themed Halloween costume contest.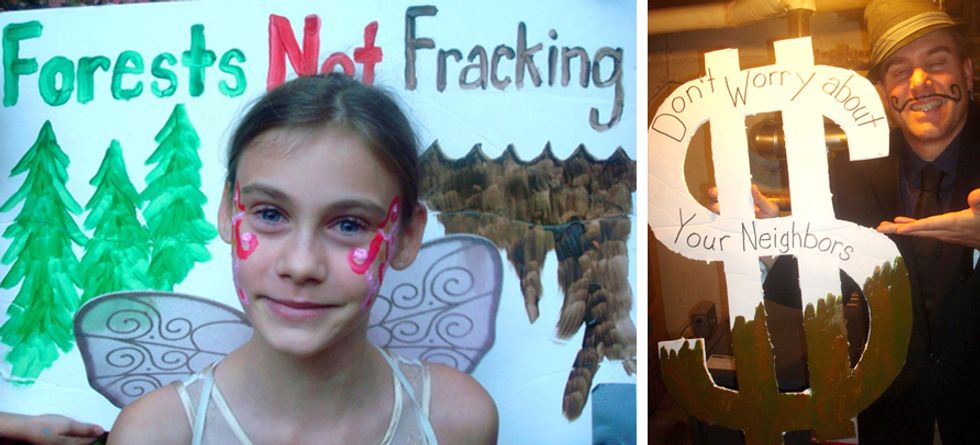 The contest has two purposes. First, we want to show Gov. Cuomo just how scary fracking is. We've told him again and again why it's bad, and the power of our opposition is the main reason that rigs aren't polluting New York today.  But he hasn't banned the practice yet, so clearly we need to keep showing our concern.
 
Second, we want to keep the truth about fracking squarely in the media. The governor's continued delays have allowed us to educate more New Yorker's about the risks and to further build opposition across the state. But the delays are also making it harder and harder for us to get our facts and our views out to the public because journalists are increasingly suffering from frack fatigue.
 
Frack fatigue is a serious problem because we don't have millions of dollars to burn on television and radio ads. So while Big Oil is flooding the airwaves with misleading ads about environmentally friendly, responsible fracking, our primary venue for countering their claims is through news stories. But journalists tend to limit their writing to things that are new or catchy, which is why we need to be clever.
 
The Frackenstein costume event runs through Halloween, when we'll send the winning photos to Gov. Cuomo and to media outlets across New York. The more votes and the more costumes we can get, the stronger our media pitch will be. So vote early and vote often, and send in a costume of your own!
 
You can participate in the Frackenstein costume event at the Environment New York Facebook page.
Visit EcoWatch's FRACKING page for more related news on this topic.
EcoWatch Daily Newsletter