This website uses cookies to ensure you get the best experience while browsing it. By clicking 'Got It' you're accepting these terms.
Forty-Nine Cliff Clavins Walk into a Bar and Talk Climate Change
Apr. 13, 2012 02:00PM EST
Climate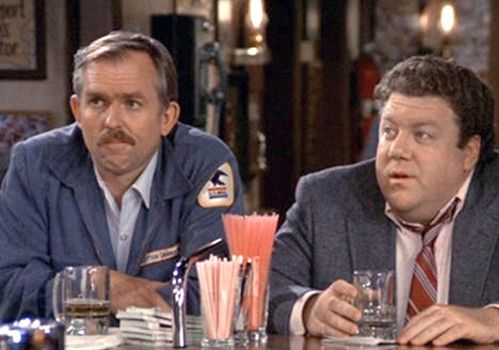 By Dr. John Abraham
You could almost set your watch by it. It has become a regular absurdity that a bunch of non-scientists try to tell the world that they know something the experts don't.
Those of us who watched that iconic television show called Cheers remember Cliff, the mailman. He considered himself the expert on everything even though it was painfully obvious he knew very little about anything.
Well, we got our latest batch of Cliff Clavin wisdom this past week when 49 former staff members from NASA wrote a letter to NASA administrators decrying the work that the organization does on climate. It makes one wonder what the thousands of current NASA employees think of their former colleagues.
It is important to point out that the leader of this gang is none other than Harrison Schmitt, a well-known, and self-described "denier" of human-caused climate change. While he trumpets his scientific expertise, none of it relates to climate.
For those who follow the more extreme fringes of climate denialism, Harrison's participation is not a surprise. Approximately one year ago he claimed the arctic sea ice had recovered from its dramatic declines in preceding years. That claim was false and it attracted the attention of the National Snow and Ice Data Center who had to tell us what we already knew… Harrison Schmitt didn't know what he was talking about. 
Also not surprising to real climate scientists is that the other person who apparently spearheaded this letter, Walter Cunningham, has zero climate experience.
But there must be someone in the group who knows of what they speak, right? Probably not. I performed a scientific literature search on over half the signers and found, you guessed it, zero experience. So, this is a group that might be able to build spacecraft, but they certainly aren't a group with notable climate backgrounds.
So why the charade? While I cannot be certain, I can only guess. Perhaps, in the era of tight science budgets, this group bemoans the money spent on Earth sciences when it could be spent on manned spaceflight. I am also guessing that the denialists have run out of real scientists to speak for their cause. The small and decreasing cadre of denialist climate scientists have had a few bad years. We have had continued increases in the Earth's temperature, extraordinary weather that has made people in states like Texas, Oklahoma and North Dakota wonder what was happening, and increasing costs of severe weather including droughts and massive, repeated flooding.
The few second-rate scientists who used to tell us "don't worry, this is all natural" have now mainly had their work shown to be faulty or have seemingly given up on publishing altogether. Now more than 97 percent of experts in this field agree, humans are changing the climate. So, the denialist camp has now turned to their third-string lineup.
I'm just glad that I know some of the hard working scientists at NASA who spend long hours studying our Earth, helping us make wise decisions to protect this beautiful and bountiful planet for our future generations. It is those people and the uncountable real scientists and engineers who are working every day to solidify our understanding of the climate and help bring clean technologies to market that will not only save our environment but also create jobs, improve national security and truly diversify our energy supply.
For more information, click here.
EcoWatch Daily Newsletter
An African elephant is pictured on November 19, 2012, in Hwange National Park in Zimbabwe. MARTIN BUREAU / AFP / Getty Images
The unprecedented drought that has caused a water crisis in Zimbabwe has now claimed the life of at least 55 elephants since September, according to a wildlife spokesman, as CNN reported.
Maria Dornelas.
By John C. Cannon
Life is reshuffling itself at an unsettling clip across Earth's surface and in its oceans, a new study has found.
An Exxon station in Florida remains open despite losing its roof during Hurricane Katrina on Aug. 29, 2005. Florida Air National Guard photo by Master Sgt. Shaun Withers
The country's largest fossil fuel company goes on trial today to face charges that it lied to investors about the safety of its assets in the face of the climate crisis and potential legislation to fight it, as the AP reported.
El Niño's effect on Antarctica is seen in a tabular iceberg off of Thwaites ice shelf. Jeremy Harbeck / NASA
El Niños are getting stronger due to climate change, according to a new study in Monday's Proceedings of the National Academy of Sciences.
By Julia Ries
Antibiotic resistance has doubled in the last 20 years.
Additionally a new study found one patient developed resistance to a last resort antibiotic in a matter of weeks.
Health experts say antibiotic prescriptions should only be given when absolutely necessary in order to avoid growing resistance.
Over the past decade, antibiotic resistance has emerged as one of the greatest public health threats.
Pexels
There are hundreds of millions of acres of public land in the U.S., but not everyone has had the chance to hike in a national forest or picnic in a state park.
Workers attend to a rooftop solar panel project on May 14, 2017 in Wuhan, China. Kevin Frayer / Getty Images
By Simon Evans
Renewable sources of electricity are set for rapid growth over the next five years, which could see them match the output of the world's coal-fired power stations for the first time ever.