This website uses cookies to ensure you get the best experience while browsing it. By clicking 'Got It' you're accepting these terms.
Faculty Speaks Out Against Fracking Training Center at Community College of Philadelphia
Nov. 29, 2012 10:44AM EST
Energy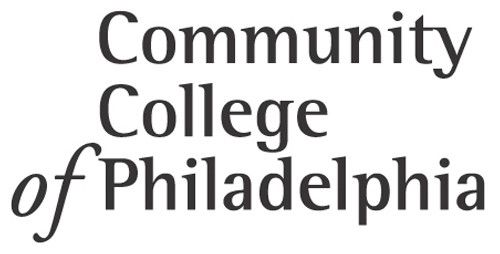 Faculty of the Community College of Philadelphia (CCP) were "shocked and appalled" to learn that the college was collaborating with the shale gas industry in establishing an "Energy Training Center."
Without consulting the faculty, the CCP administration announced—via an email on Nov. 14, just one day before an opening ceremony—that it had entered a partnership with the shale gas industry to provide "career, certificate, and academic programs in the energy field." Many in the college community learned of the fossil fuel industry connection the following day from an article in the Philadelphia Inquirer. According to the article, the Marcellus Shale Coalition, representing the fracking industry, donated $15,000 for student scholarships.
The announcement took everyone by surprise. Faculty—even those teaching courses in related areas—had not been consulted beforehand.
"Normal college procedures for instituting new academic curricula were completely sidestepped," said Miles Grosbard, RA, head of the Department of Architecture, Design and Construction. "There is no information available about the proposed unit's mission, student audience, administrative structure, budget, facilities or educational objectives, apparently because none exists. Moreover, $15,000 is an impossibly tiny endowment to even begin a training center."

Margaret Stephens, a professor of environmental conservation and geography, pointed out, "Of course we are pro-job. We want to prepare our students for safe, fulfilling work in the expanding fields of sustainability, from architecture to sustainable transportation to renewable energy R&D to food production, distribution and service."
But CCP faculty say they want no part of an environmentally destructive industry that continues to cause many documented health problems. Across the academic spectrum, informed faculty have come to the inescapable conclusion that there is no safe way to extract "natural" gas via fracking and that the practice makes for a boom-bust short-term economic bubble.
"Perhaps most critical," Stephens added, "at a time that we are witnessing such catastrophic weather events related to human-induced climate change, it is short-sighted and foolhardy to promote fracking. We now know that shale gas drilling actually accelerates climate change."
Thousands of municipalities nationwide and worldwide have banned or severely curtailed fracking and related heavy-industrial activity. A growing movement among colleges and universities is calling for complete divestment from fossil fuel industries.
CCP's mission declares, "The College serves Philadelphia by preparing students to be informed and concerned citizens." Our students need to think critically and understand the full life-cycle costs of fracking, including its public health, environmental and economic harms.
Deirdre Garrity-Benjamin, a professor of environmental conservation and geography and coordinator of the GIS Program, said, "At a time when CCP is hosting discussions about climate change and a sustainable campus, constructing LEED certified buildings and launching a LEED certification program, starting a venture with the Marcellus Shale Coalition is hugely contradictory. As a campus, we have been moving the college toward a path of sustainability by teaching our students the difference between short-term gains and long-term interests. Supporting this type of industry and its polluting extraction methods is completely counterproductive."
Instead of promising short-term jobs in a dangerous industry, the Community College of Philadelphia—and all institutions of higher education—should be preparing future workers and leaders for rewarding careers that support a resilient society.
Because faculty care about the institution and students to whom they dedicate their working lives, they call upon the Community College of Philadelphia to exclude any fracking-industry related activities in its "Energy Training Center."
"The college should make itself relevant to the promising future of the 21st century," said Stephens, "not pay service to an industry that came of age and spent itself in the 20th century."
 Visit EcoWatch's FRACKING page for more related news on this topic.
EcoWatch Daily Newsletter
Artist's conception of solar islands in the open ocean. PNAS
Millions of solar panels clustered together to form an island could convert carbon dioxide in seawater into methanol, which can fuel airplanes and trucks, according to new research from Norway and Switzerland and published in the Proceedings of the National Academy of Sciences journal, PNAS, as NBC News reported. The floating islands could drastically reduce greenhouse gas emissions and dependence on fossil fuels.
Marcos Alves / Moment Open / Getty Images
More than 40 percent of insects could go extinct globally in the next few decades. So why did the U.S. Environmental Protection Agency (EPA) last week OK the 'emergency' use of the bee-killing pesticide sulfoxaflor on 13.9 million acres?
EcoWatch teamed up with Center for Biological Diversity via EcoWatch Live on Facebook to find out why. Environmental Health Director and Senior Attorney Lori Ann Burd explained how there is a loophole in the The Federal Insecticide, Fungicide, and Rodenticide Act under section 18, "that allows for entities and states to request emergency exemptions to spraying pesticides where they otherwise wouldn't be allowed to spray."
Simple swaps that cut down on kitchen trash.
Sponsored
By Kayla Robbins
Along with the bathroom, the kitchen is one of the most daunting areas to try and make zero waste.
View of downtown Miami, Florida from Hobie Island on Feb. 2, 2019.
Michael Muraz / Flickr
The Democratic candidates for president descended upon Miami for a two-night debate on Wednesday and Thursday. Any candidate hoping to carry the state will have to make the climate crisis central to their campaign, as The New York Times reported.
By Sharon Kelly
On Monday, the Wall Street Journal featured a profile of Scott Sheffield, CEO of Pioneer Natural Resources, whose company is known among investors for its emphasis on drawing oil and gas from the Permian basin in Texas using horizontal drilling and hydraulic fracturing, or fracking.
Pexels
By Craig K. Chandler
The federal government has available to it, should it choose to use them, a wide range of potential climate change management tools, going well beyond the traditional pollution control regulatory options. And, in some cases (not all), without new legislative authorization.
Denis Poroy / Getty Images
By Dan Gray
Processed foods, in their many delicious forms, are an American favorite.
But new research shows that despite increasing evidence on just how unhealthy processed foods are, Americans have continued to eat the products at the same rate.
By Sarah Steffen
With a profound understanding of their environmental surroundings, indigenous communities around the world are often cited as being pivotal to tackling climate change.