Extraordinary Vatican Event to Illuminate Pope Francis' Climate Message
Dec. 07, 2015 10:08AM EST
Climate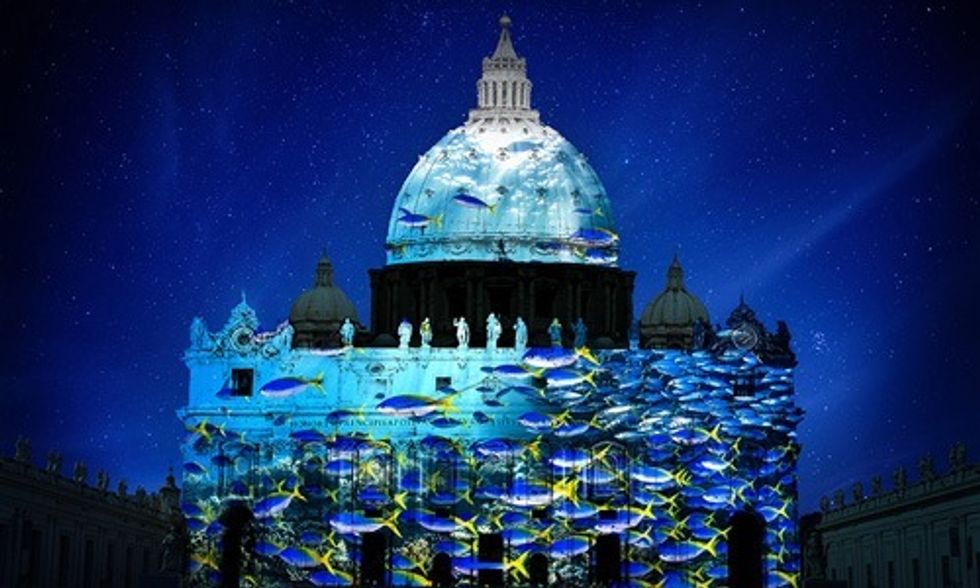 Sustainia Awards Ceremony last night ended with the World Bank Group's global partnership program Connect4Climate announcing Fiat Lux: Illuminating our Common Home. On Dec. 8, from 1 - 4 p.m. ET at St. Peter's Square in Vatican City, the World Bank Group will be bringing together an innovative coalition of partners to help relay Pope Francis' message to conserve our common home and take on climate change as the negotiations in Paris reach their final stages. The moral imperative to conserve our common home will encourage an ambitious outcome at COP21 by sending a message of light from the Vatican.
"We are proud to support the realization of this gift of art to Pope Francis and to work with our creative partners to highlight the biggest issues facing mankind: poverty and climate change," Lucia Grenna, program manager of the World Bank Group's Connect4Climate global partnership program, said. "This artistic display will tell a powerful visual story of the interdependency of all life on Earth with our environment and we hope inspire the teams in Paris to push for the most ambitious deal possible."
Connect4Climate is excited to bring together a humanitarian coalition—Paul G. Allen's Vulcan Inc., Li Ka Shing Foundation and Okeanos, in partnership with The Oceanic Preservation Society and Obscura Digital—to present the gift of contemporary public art to Pope Francis on the opening day of the Extraordinary Jubilee of Mercy.
At this unprecedented and historic event beautiful images of our shared natural world will be projected onto the façade of St. Peter's Basilica in a contemporary work of art that tells the visual story of the interdependency of humans and life on Earth with the planet, in order to educate and inspire change around the climate crisis across generations, cultures, languages, religions and class.
"We are honored to be working with the Vatican to raise awareness of an issue so critical to our shared goal of ending extreme poverty," World Bank Group President Jim Yong Kim said. "The poorest people in the world are disproportionately affected by the effects of a warming climate and are most vulnerable to natural disasters and extreme weather. This impressive initiative will draw global attention to the urgency of tackling climate change for the sake of people and our planet."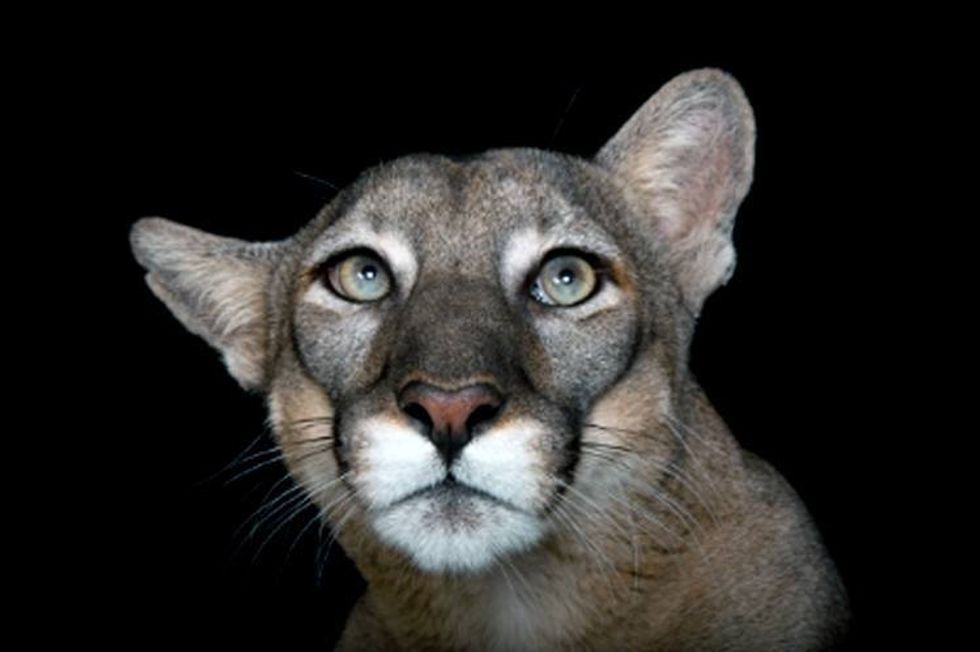 The large-scale architectural public art installation is inspired by the themes of climate change, human dignity and the Earth's living creatures in the encyclical Laudato Si' of Pope Francis. Programmed to coincide not only with the Jubilee, but also with COP21 in Paris, the historic occasion will call on citizens of the world to join a global movement to protect our common home. The projection can be viewed live by those at St. Peter's Basilica and via live global television broadcasts and online streaming.
The cinematic event will feature the work of some of the world's most notable humanistic and nature photographers and filmmakers including Sebastião Salgado (Genesi and Contrasto), Joel Sartore (National Geographic Photo Ark), Yann Arthus Bertrand (Human), David Doubilet, Ron Fricke and Mark Magidson (Samsara), Howard Hall, Shawn Heinrichs, Greg Huglin, Chris Jordan, Steve McCurry, Paul Nicklenand Louie Schwartzberg. The projection is curated by Louie Psihoyos and Travis Threlkel, and produced by Obscura Digital.
"This critical time in history is when we must reach people in creative ways to illuminate what is happening to our common home," concluded Travis Threlkel, founder and chief creative officer of Obscura Digital.
Click here to watch the live stream of the event and follow the hashtag #OurCommonHome.
YOU MIGHT ALSO LIKE
Richard Branson Presents Sustainia Award for World's Most Innovative City Solution
Leonardo DiCaprio: 'Do Not Wait Another Day' to Move to 100% Renewable Energy
Bill McKibben: 'Paris Summit is Missing One of the Great World Leaders on Climate' Because He's in Prison
EcoWatch Daily Newsletter