This website uses cookies to ensure you get the best experience while browsing it. By clicking 'Got It' you're accepting these terms.
Energy Experts Respond to Scientists' Letter Advocating Nuclear Power
Nov. 08, 2013 10:40AM EST
Energy
By Dale Bryk
Four distinguished atmospheric scientists, including Dr. James Hansen, have written an open letter encouraging those "opposed to nuclear power" to rethink their position in light of the urgent need to fight dangerous climate change. Hansen and his coauthors are right to underscore the dangers of climate disruption from the global addiction to fossil fuels. As longtime leaders of Natural Resources Defense Council's energy program, we agree with them that "energy systems decisions should be based on facts, and not on emotions and biases."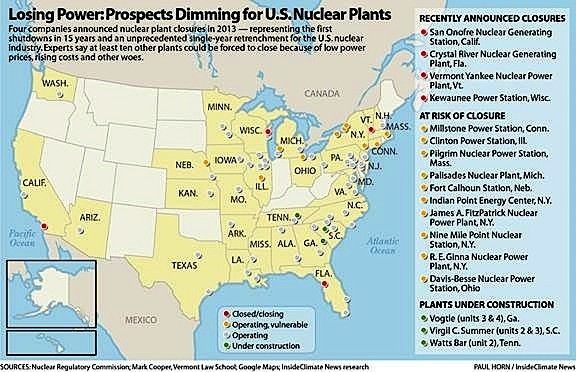 But the authors of this letter (and other nuclear energy proponents) are on the wrong track when they look to nuclear power as a silver bullet solution for global warming. To the contrary, given its massive capital costs, technical complexity and international security concerns, nuclear power is clearly not a practical alternative. Instead, energy efficiency will always be the quickest, cheapest solution to our energy and climate challenges, and clean renewable energy is growing today by leaps and bounds.
Inexplicably, Dr. Hansen and his colleagues ignore energy efficiency altogether. Yet as Natural Resources Defense Council (NRDC) documented in a recent report in the 40 years since the first OPEC oil embargo, energy efficiency has made a larger contribution to meeting the energy needs of a growing U.S. economy than all other resources combined, including nuclear power, oil, natural gas and coal.
Those who take global warming seriously need to begin the discussion of solutions with the potential for more of these efficiency improvements; the open letter doesn't even mention them. The dominance of energy efficiency in the U.S. energy economy didn't result from anybody's bias or ideology; it is all about comparative advantages in cost and reliability (it turns out to be much cheaper and easier to get more work out of less electricity than to build new nuclear or coal-fired power plants). 
Renewable energy is at least mentioned in the open letter, but the treatment is inaccurately dismissive. Wind farms and solar arrays can be installed much faster and typically at lower cost than new nuclear plants, and the consequences of any single unit's failure are trivial by comparison. Hansen et al.'s contention that these resources cannot "scale" rapidly enough to make a difference is belied by the recent record—wind power alone added nine times more generation than nuclear plants to the U.S. grid from 2000—2012. The National Renewable Energy Laboratory has concluded that "renewable electricity generation from technologies that are commercially available today, in combination with a more flexible electric system, is more than adequate to supply 80 percent of total U.S. electricity generation in 2050 while meeting electricity demand on an hourly basis in every region of the country."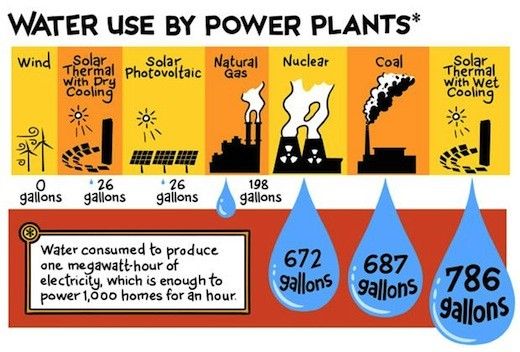 Hansen and his colleagues do not contest the generally disappointing performance of nuclear power in U.S. and global energy markets since the mid-1970s (for example, no U.S. nuclear power plant operating today was ordered after 1973, and Japan's Fukushima disaster brought one of the world's largest utilities to its knees in March 2011, while ending any pretense of a "nuclear renaissance").
Instead, the coauthors hold out the promise of "safer nuclear energy systems" that will somehow turn things around. But, as NRDC's Tom Cochran and Ralph Cavanagh point out in a recent article on the CNN website the global history of the nuclear industry is littered with costly failures to create advanced reactor designs that could economically and reliably do what Hansen and his colleagues think has already been accomplished by "modern nuclear technology": "reduce proliferation risks and solve the waste disposal problem by burning current waste and using fuel more efficiently."

Finally, the open letter suggests that that it is the environmental community that is somehow holding back a nuclear power surge. Nothing could be further from the truth. A U.S. "nuclear renaissance" has failed to materialize, despite targeted federal subsidies, because of nuclear power's high capital cost, long construction times, the lower demand for electricity due largely to improvements in energy efficiency and competition from renewables. Unless Hansen, et al. want the U.S. to join the society of planned economies, the better approach to which we can all agree is to internalize the cost of carbon emissions and let energy efficiency, renewables and nuclear compete on a level playing field. We and the Hansen group obviously disagree on who the winners are likely to be, but let's not delay further in finding out.
NRDC is a long-time advocate for expanded research spanning a wide range of energy technologies. No one can or should close the door to the prospect of improved nuclear power technology. But in a world with constrained capital resources and an urgent need to find the lowest cost ways to cut carbon pollution, nuclear power ranks far down the list of promising or likely solutions. We hope that Hansen and his colleagues will keep their focus on the urgent need to reduce global greenhouse gas emissions, and let winners and losers in the clean energy race emerge on the merits.
Visit EcoWatch's NUCLEAR page for more related news on this topic.

EcoWatch Daily Newsletter

hadynyah / E+ / Getty Images
By Johnny Wood
The Ganges is a lifeline for the people of India, spiritually and economically. On its journey from the Himalayas to the Bay of Bengal, it supports fishermen, farmers and an abundance of wildlife.
The river and its tributaries touch the lives of roughly 500 million people. But having flowed for millennia, today it is reaching its capacity for human and industrial waste, while simultaneously being drained for agriculture and municipal use.
Here are some of the challenges the river faces.
Protesters gathered outside US Bank and Wells Fargo locations around the U.S. to protest investment in the Dakota Access Pipeline on Dec. 1, 2016. This photo is from a protest outside US Bank in south Minneapolis, Minnesota.
Fibonacci Blue / CC BY 2.0
By Jake Johnson
As a growing number of states move to pass laws that would criminalize pipeline protests and hit demonstrators with years in prison, an audio recording obtained by The Intercept showed a representative of a powerful oil and gas lobbying group bragging about the industry's success in crafting anti-protest legislation behind closed doors.
Reposted with permission from our media associate Common Dreams.

DESIREE MARTIN / AFP / Getty Images
Wildfires raging on Gran Canaria, the second most populous of Spain's Canary Islands, have forced around 9,000 people to evacuate.
Aerial view of lava flows from the eruption of volcano Kilauea on Hawaii, May 2018. Frizi / iStock / Getty Images
Hawaii's Kilauea volcano could be gearing up for an eruption after a pond of water was discovered inside its summit crater for the first time in recorded history, according to the AP.
Wolves in Mount Rainier, Washington. Ron Reznick / VW Pics / Universal Images Group via Getty Images
The last four members of an embattled wolf pack were killed in Washington State Friday, hours before the court order that could have saved them.
Plateau Creek near De Beque, Colorado, where land has been leased for oil and gas production. Helen H. Richardson / The Denver Post / Getty Images
By Randi Spivak
Slashing two national monuments in Utah may have received the most attention, but Trump's Interior Department and U.S. Forest Service have been quietly, systematically ceding control of America's public lands to fossil fuel, mining, timber and livestock interests since the day he took office.
Global SO2 Emission Hotspot Database / Greenpeace
A new report by Greenpeace International pinpointed the world's worst sources of sulfur dioxide pollution, an irritant gas that harms human health. India has seized the top spot from Russia and China, contributing nearly 15 percent of global sulfur dioxide emissions.
The huge surge this year in Amazon deforestation is leading some European countries to think twice about donations to the Amazon Fund. LeoFFreitas / Moment / Getty Images
By Sue Branford and Thais Borges
Ola Elvestrun, Norway's environment minister, announced Thursday that it is freezing its contributions to the Amazon Fund, and will no longer be transferring €300 million ($33.2 million) to Brazil. In a press release, the Norwegian embassy in Brazil stated: