This website uses cookies to ensure you get the best experience while browsing it. By clicking 'Got It' you're accepting these terms.
Dreaming Big Again Could Help U.S. Confront Climate Change
May. 02, 2014 03:55PM EST
Climate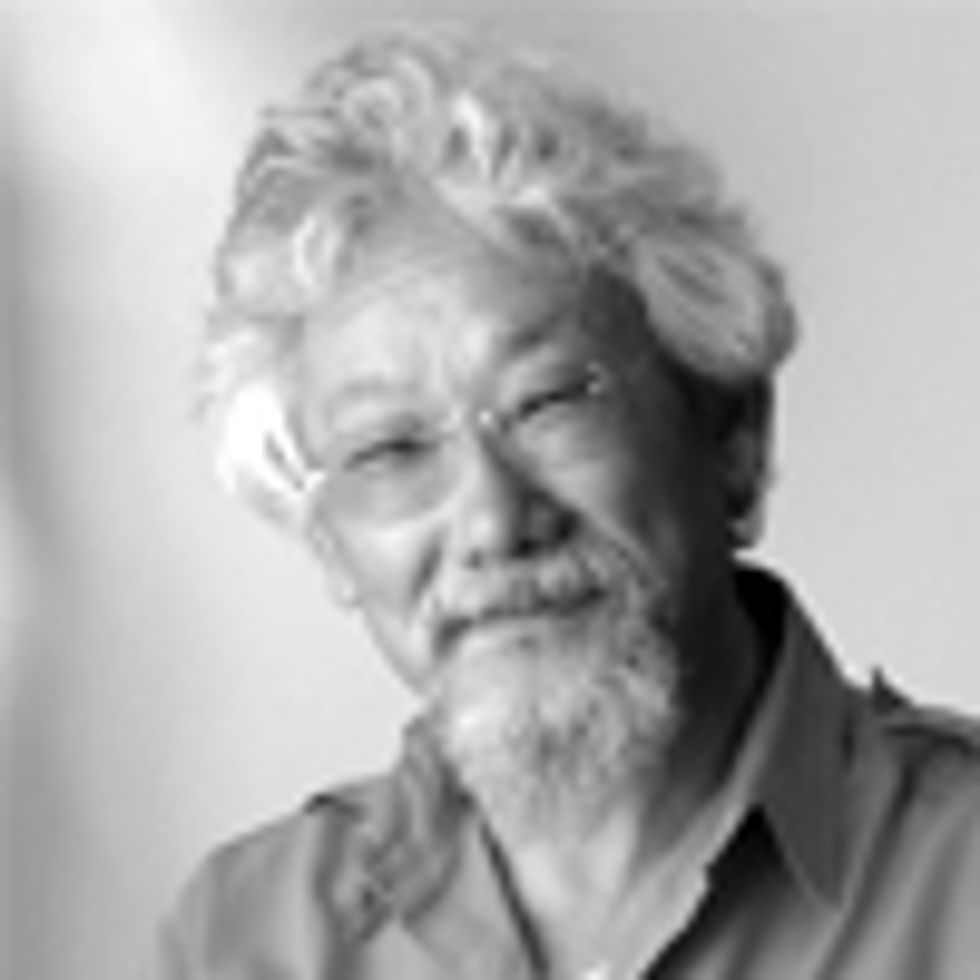 The U.S. has inspired and influenced millions of people around the world. I am one of them. America is the nation of big ideas like the New Deal, the Marshall Plan and the Fulbright Program. It has showed the world what is possible with vision, commitment and determination. Today, global warming and its impacts call for that kind of vision again.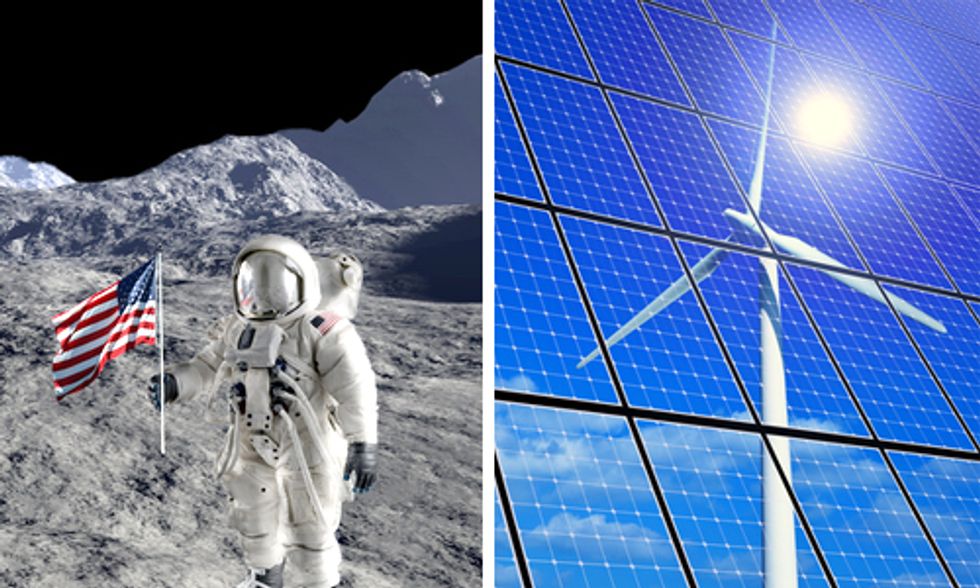 Almost 60 year ago, I received a generous scholarship and an elite education not possible at the time in my home country, Canada. On Oct. 4, 1957, as I began my senior year at Amherst College in Massachusetts, I was electrified by the Soviet launch of Sputnik. As the satellite passed overhead, its electronic beep reminded us how advanced Soviet technology had become.
In the months that followed, the U.S. sped up its response. America spared no amount of money and effort to blast ahead. Institutions, grants and scholarships were expanded. Even for foreigners like me, opportunities for graduate school, postdoctoral studies and faculty positions opened up. President John F. Kennedy's call for a race to the moon gave America a target.
Look at the results! The U.S. caught up to and overtook the Soviets, becoming the only nation to put astronauts on the moon. The spotlight on science stimulated innovation and led to advances that weren't predicted but are now taken for granted, from 24-hour television news and GPS to cellphones and computer technology. By providing the first pictures of Earth, the "blue marble," from space, the Space Race even inspired the environmental movement.
Now, 60 years later, the U.S. still earns a disproportionate share of Nobel prizes, all because Americans and their leaders dreamed big to meet a challenge. By investing in science and research, Americans made enormous strides, created jobs and spurred long-term economic benefits. Today, American science leads the world, expanding the frontiers of knowledge and providing fuel for ongoing revolutions in telecommunications, medicine and biotechnology.
But scientists do far more than expand technological and economic opportunities; they also increase our knowledge about our home, the biosphere—the air, water, land, photosynthesis and biodiversity—on which our survival and wellbeing depend. For decades, scientists have discovered unexpected consequences of exploding populations, technology, resource exploitation and waste disposal. They are society's sentinels, giving advance notice of unexpected problems or challenges. 
Scientists discovered biomagnification, the phenomenon of concentrating molecules up the food chain as described by Rachel Carson's seminal book, Silent Spring. Physicists provided the insights to create atomic bombs and later discovered radioactive fallout, electromagnetic pulses and nuclear winter. Chemists synthesized chlorofluorocarbons that were ideal for aerosol spray cans and later learned of their unanticipated impact on the ozone layer.
More than 150 years ago, scientists discovered the heat-reflecting properties of molecules like carbon dioxide, water vapor and methane, and speculated on the role these greenhouse gases play in maintaining Earth's climate. Like a blanket holding warmth, these gases moderate nocturnal heat loss. In the right balance, they prevent huge daily temperature fluctuations, as occur on Mars, or extreme conditions, such as on cloud-shrouded Venus, where excessive water vapor keeps temperatures above 500 C.
For more than four decades, scientists have warned that human activity is spewing more greenhouse gases into the atmosphere than can be reabsorbed, so they are accumulating. The UN Intergovernmental Panel on Climate Change is the world's largest, most authoritative group of climate experts. Its latest report shows we're already experiencing ever-increasing impacts. If we act quickly, they say, we can better protect food and water supplies, critical infrastructure, security, health, economies and communities, and avoid the increased human displacement, migration and violent conflict that result from such tumultuous upsets. Meeting the challenge will also bring numerous economic benefits, as investing in innovative technology and renewable energy is a healthier long-term plan than relying on increasingly destructive, dwindling and difficult-to-obtain fossil fuels.
Faced with the magnitude and seriousness of global warming, and the tremendous opportunities in addressing it, we need the kind of leadership America is known for. We need an all-out effort as great as or greater than the determination to pull ahead of the Soviet Union in the Space Race.
America launched my science career, and I'm proud to receive the U.S. National Wildlife Federation's Award for Science in Washington later this month, along with President Bill Clinton, who is receiving the Conservation Award.
The America that set me on my path would never deny the reality of a scientifically proven problem, or claim nothing can be done about it or that meeting the challenge will destroy the economy. By committing to seek solutions, we will reap benefits—expected and unexpected. It's time to revive the American know-how and gung-ho enthusiasm that has long characterized this great nation.
Dr. David Suzuki is a Canadian scientist, writer, broadcaster and activist. Dr. Suzuki is receiving the U.S. National Wildlife Federation Award for Science in Washington, D.C. on April 30.
——–
YOU ALSO MIGHT LIKE
Groundbreaking UN Report Warns Climate Change a Threat to Global Security and Mankind
Samso: World's First 100% Renewable Energy-Powered Island Is a Beacon for Sustainable Communities
Climate Leaders Tell Bill Moyers About The Need For Global Fossil Fuel Divestment
——–
EcoWatch Daily Newsletter
New pine trees grow from the forest floor along the North Fork of the Flathead River on the western boundary of Glacier National Park on Sept. 16, 2019 near West Glacier, Montana. Chip Somodevilla / Getty Images
Household actions lead to changes in collective behavior and are an essential part of social movements. Pixabay /
Pexels
Talk is cheap, says the acting executive secretary of the United Nations Convention on Biological Diversity, who begged governments around the world to make sure that 2020 is not another year of conferences and empty promises, but instead is the year to take decisive action to stop the mass extinction of wildlife and the destruction of habitat-sustaining ecosystems, as The Guardian reported.
The people of Kiribati have been under pressure to relocate due to sea level rise. A young woman wades through the salty sea water that flooded her way home on Sept. 29, 2015. Jonas Gratzer / LightRocket via Getty Images
Refugees fleeing the impending effects of the climate crisis cannot be forced to return home, according to a new decision by the United Nations Human Rights Committee, as CNN reported. The new decision could open up a massive wave of legal claims by displaced people around the world.
The first day of the Strike WEF march on Davos on Jan. 18, 2020 near Davos, Switzerland. The activists want climate justice and think the WEF is for the world's richest and political elite only. Kristian Buus / In Pictures via Getty Images
By Ashutosh Pandey
Teenage climate activist Greta Thunberg is returning to the Swiss ski resort of Davos for the 2020 World Economic Forum with a strong and clear message: put an end to the fossil fuel "madness."