This website uses cookies to ensure you get the best experience while browsing it. By clicking 'Got It' you're accepting these terms.
Dr. Mark Hyman: 7 Ways to Tackle Lyme Disease
Oct. 17, 2015 11:28AM EST
Insights + Opinion

"I have Lyme disease," writes this week's viewer. "Is there anything I can do to treat it naturally?"
Lyme disease, the most common American tick-borne infectious disease, often goes undiagnosed or becomes misdiagnosed. That becomes a real problem when you consider that in America, up to 300,000 new cases a year of Lyme disease diagnoses have been reported by the Centers for Disease Control and Prevention (CDC), an increase of up to 10 times what researchers previously believed.
Lyme disease, or borreliosis, is caused by the bacterium Borrelia burgdorferi, which can proliferate to every area in your body. An infected blacklegged deer tick transmits the virus to humans through a bite.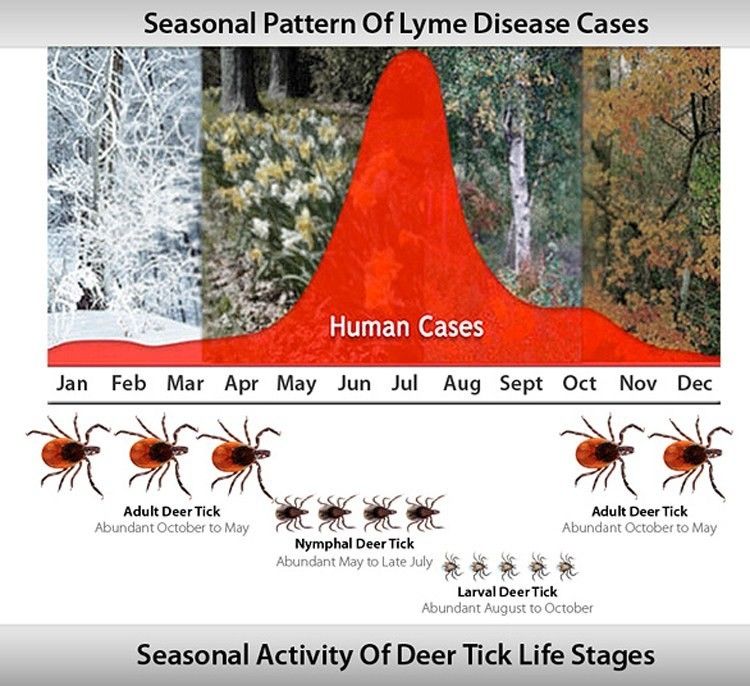 Unfortunately, Borrelia burgdorferi has the ability to proliferate within every area of your body, hiding from and suppressing your natural immune system. Lyme infections literally hijack your immune system like AIDS.
Lyme is one of the most challenging, difficult situations in my practice because it mimics other illnesses such as the flu, manifesting as diverse symptoms like headaches, muscle aches, stomach ulcers, constipation, and joint pain. That makes diagnosing and treating Lyme very difficult. 
A weakened immune system paired with suboptimal cellular function and protection, chronic bacterial infections, and exposure to environmental toxins, like molds and parasites, can make things much worse for those who suffer from chronic Lyme.
Some of my patients who are diagnosed with Lyme have struggled for years with undiagnosed symptoms that conventional doctors overlooked.
My own dentist had a chronic inflammatory problem that no one could figure out. After copious sleuthing, it turns out he had a tick-borne infection. Just as bad, my patients have been misdiagnosed. Dr. Dietrich Klinghardt believes conventional doctors misdiagnose many cases of Lyme as fibromyalgia.
Left unchecked, Lyme symptoms worsen, creating a long-running inflammatory response and autoimmune illness. Early treatment can be successful but many go undiagnosed for years.
Although I believe antibiotics become necessary for treating Lyme, many conventional doctors stop there. But to truly recover from Lyme disease, you want to work with a practitioner who takes a whole-system approach rather than simply believing a few courses of antibiotics will make things better.
If you suspect Lyme, the first step is to complete the Horowitz Lyme-MSIDS Questionnaire. This will help you pinpoint many Lyme-related symptoms and their severity.
If you believe you have Lyme, please visit your doctor to confirm your suspicion. Needless to say, the sooner you address these conditions and begin treatment, the more effectively you will recover.
The most popular conventional way to test for Lyme disease is a combination of the Western blot and ELISA test, which measure specific antibodies in the blood. 
The problem with this and other conventional testing is that it's not always accurate. This approach also misses up to 60 percent of cases of early-stage Lyme disease, since it can take weeks for the body to develop measurable antibodies against the infection.
Whereas, many conventional doctors go wrong by not supporting your entire system, Functional Medicine becomes a systems-biology approach to personalized medicine that focuses on the underlying causes of disease. The very  definition of Functional Medicine states that we focus on WHY, not WHAT.
Functional Medicine doctors are like soil farmers. They create a healthy soil, so pests can't come and weeds can't flourish. A healthy soil means disease can't come. You want to do everything possible to cultivate healthy soil so disease doesn't have a place to take root.
The good news is that with some work and effort, you can successfully treat Lyme disease. After you are correctly diagnosed, you want to become proactive about eliminating this disease.
If you suffer from Lyme and really want to dive deep into healing strategies, I highly recommend Why Can't I Get Better? Solving the Mystery of Lyme and Chronic Disease, by Dr. Richard Horowitz.  Whether you're a practitioner or someone who struggles with Lyme, this book contains a wealth of copiously referenced information.
Treating Lyme disease involves diagnosis followed by treatment with a Functional Medicine practitioner. As I've mentioned, this can become a challenging trial-and-error process that requires patience and effort.
As you work with your practitioner to eliminate Lyme disease, consider  implementing the following seven strategies to help you become an effective soil farmer.
The right strategies, combined with working with a Functional Medicine practitioner can help address Lyme. The healing process can become frustrating and sometimes seemingly insurmountable, but with time, effort, and a focus on a whole-system, integrative approach with the right practitioner, you can tackle it. I've seen patients have miraculous recoveries, especially when we diagnose and tackle Lyme in the early stages.
YOU MIGHT ALSO LIKE
Can Drinking Water Help You Lose Weight?
5 Smoothie Ingredients to Fuel Your Workout + Recipe
6 Foods That Are Anti-Inflammatory Powerhouses
7 Incredibly Common Nutrient Deficiencies and How to Recognize Them
EcoWatch Daily Newsletter
A glacier is seen in the Kenai Mountains on Sept. 6, near Primrose, Alaska. Scientists from the U.S. Geological Survey have been studying the glaciers in the area since 1966 and their studies show that the warming climate has resulted in sustained glacial mass loss as melting outpaced the accumulation of new snow and ice. Joe Raedle / Getty Images
By Mark Mancini
On Aug. 18, Iceland held a funeral for the first glacier lost to climate change. The deceased party was Okjökull, a historic body of ice that covered 14.6 square miles (38 square kilometers) in the Icelandic Highlands at the turn of the 20th century. But its glory days are long gone. In 2014, having dwindled to less than 1/15 its former size, Okjökull lost its status as an official glacier.
Members of Chicago Democratic Socialists of America table at the Logan Square Farmers Market on Aug. 18. Alex Schwartz
By Alex Schwartz
Among the many vendors at the Logan Square Farmers Market on Aug. 18 sat three young people peddling neither organic vegetables, gourmet cheese nor handmade crafts. Instead, they offered liberation from capitalism.
Hackney primary school students went to the Town Hall on May 24 in London after school to protest about the climate emergency. Jenny Matthews / In Pictures / Getty Images
Bird watching in the U.S. may be a lot harder than it once was, since bird populations are dropping off in droves, according to a new study.
Amazon CEO Jeff Bezos announces the co-founding of The Climate Pledge at the National Press Club on Sept. 19 in Washington, DC. Paul Morigi / Getty Images for Amazon
The day before over 1,500 Amazon.com employees planned a walkout to participate in today's global climate strike, CEO Jeff Bezos unveiled a sweeping plan for the retail and media giant to be carbon neutral by 2040, 10 years ahead of the Paris agreement schedule.
For the past seven years, the Anishinaabe people have been facing the largest tar sands pipeline project in North America. We still are. In these dying moments of the fossil fuel industry, Water Protectors stand, prepared for yet another battle for the water, wild rice and future of all. We face Enbridge, the largest pipeline company in North America, and the third largest corporation in Canada. We face it unafraid and eyes wide open, for indeed we see the future.
The climate crisis often intensifies systems of oppression. Rieko Honma / Stone / Getty Images Plus
By Mara Dolan
We see the effects of the climate crisis all around us in hurricanes, droughts, wildfires, and rising sea levels, but our proximity to these things, and how deeply our lives are changed by them, are not the same for everyone. Frontline groups have been leading the fight for environmental and climate justice for centuries and understand the critical connections between the climate crisis and racial justice, economic justice, migrant justice, and gender justice. Our personal experiences with climate change are shaped by our experiences with race, gender, and class, as the climate crisis often intensifies these systems of oppression.